12 e-commerce support best practices to boost your online business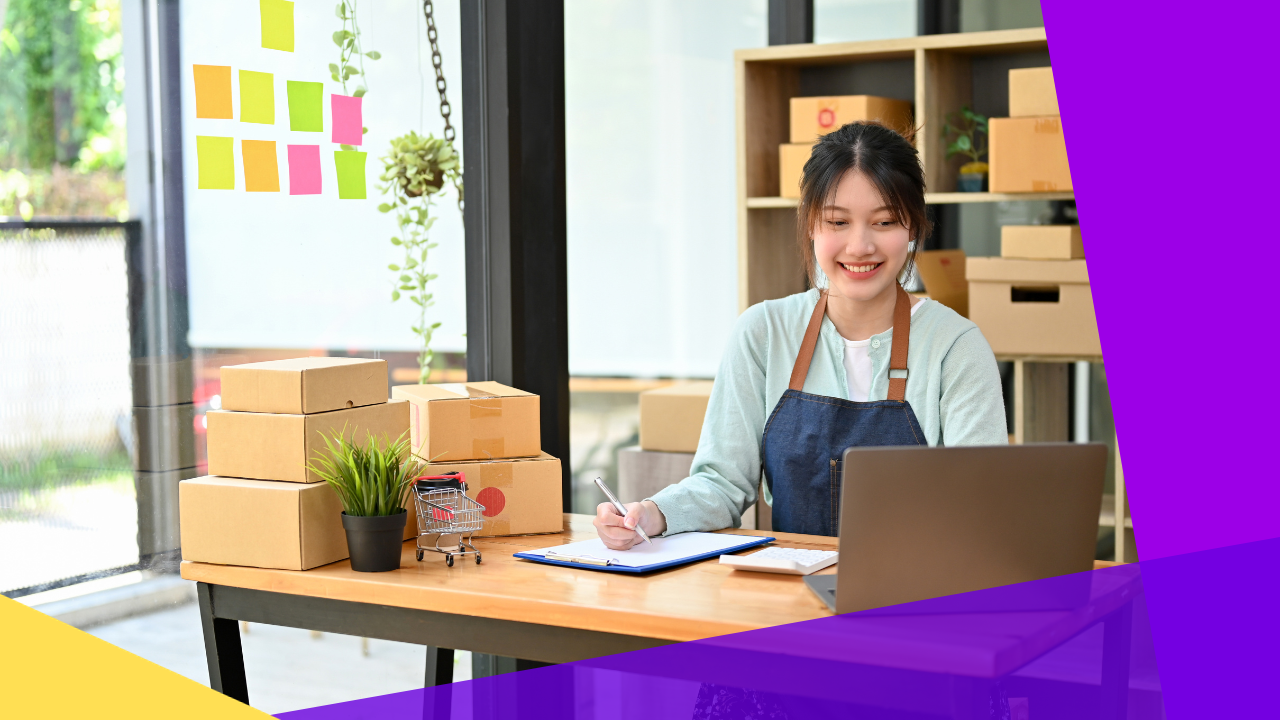 In e-commerce, providing exceptional customer support is not just a nicety — it's a necessity.
Good e-commerce support is especially important. 
According to Gnani.ai's survey, customer satisfaction for online stores is generally around 75% to 80%. This presents high expectations of giving the best assistance when operating online businesses.
This article breaks down 12 e-commerce support best practices to help elevate your online business and leave your customers coming back for more.
What is e-commerce support?
E-commerce support covers all the strategies, tools, and practices to assist customers throughout their shopping journey on your online store. It's about addressing their questions, concerns, and issues promptly and effectively. 
It uses various channels such as:
Live chat

Email

Phone

Self-service resources
By adopting e-commerce support best practices, you can facilitate a more positive buying experience.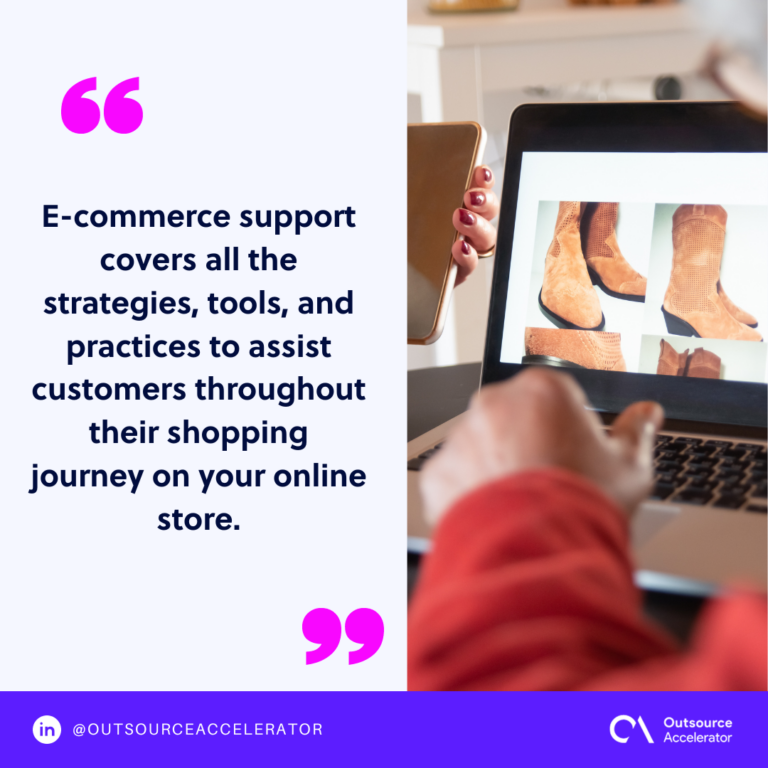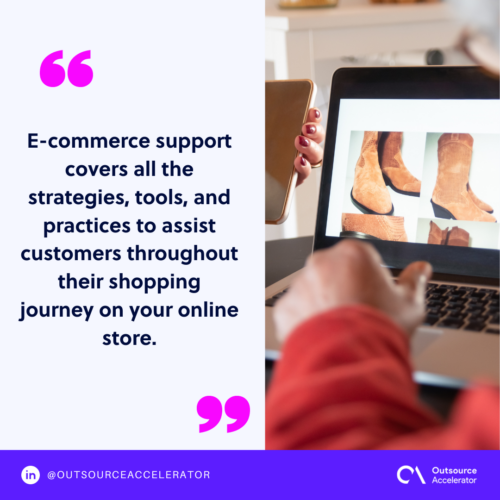 Importance of following e-commerce support best practices
Implementing e-commerce support best practices is crucial for the success of your online business.
Customers have high expectations when it comes to support quality and responsiveness. By following these e-commerce support best practices, you can:
Enhance customer satisfaction and loyalty

. Providing excellent support throughout the buyer journey increases

customer satisfaction

and encourages repeat purchases. Satisfied customers are more inclined to become loyal to your brand.

Improve customer retention

. You can reduce customer churn and increase retention by delivering exceptional support. Bain & Company concluded that increasing customer retention by just 5% can

boost profits by up to 95%

.

Boost sales and revenue

. Effective e-commerce support can significantly impact your sales and revenue. Customers who have confidence in your support system are more likely to complete and repeat their purchases. 

Have a competitive edge

. In a crowded e-commerce landscape, superior customer support can set you apart from competitors. It becomes a stand-out selling proposition that charms and keeps customers.
12 e-commerce support best practices you should know
Consider adopting these e-commerce support best practices to reap several business benefits:
1. Meet customers on their preferred communication channels
Understand where your customers are most active and offer support on those channels. Whether it's live chat, social media, or phone support, be present and responsive where your customers are.
2. Provide live support and self-service options
Integrate live chats and create a comprehensive self-service knowledge base or FAQ section. This allows users and customers to find answers to their inquiries easily and quickly.
3. Build a multichannel support strategy
Engage with your customers across various channels to provide consistent and seamless assistance. Whether email, phone, or chat, ensure your support team is equipped to handle inquiries from different sources.

4. Ensure fast response times
Forrester revealed that 77% of online consumers claim valuing their time is the most important for good customer service. Aim to respond promptly to inquiries to meet customer expectations.
5. Focus on personalization in support interactions
Treat each customer as an individual. Personalize your interactions with your patrons using their names and address their concerns. 
Tailored support experiences show customers that you value them.
6. Offer proactive support through chatbots
Implement chatbot technology to provide proactive support to customers. Chatbots can assist with common inquiries, provide product recommendations, and engage customers in personalized conversations.
7. Integrate omnichannel support 
An omnichannel support approach ensures customer interactions are tracked and accessible across different channels. This gives support agents a holistic view of the customer journey and provides a consistent and personalized experience.
8. Leverage social media for support
Utilize social media platforms as part of your support strategy. Many customers turn to social media to seek assistance or share feedback.
Actively monitoring and responding to inquiries and comments on social media offers timely support. It also showcases your commitment to customer satisfaction.
9. Use customer service helpdesk tools 
Leverage customer service helpdesk tools specifically designed for e-commerce stores. These tools offer integrations with popular e-commerce platforms. 
They often have features tailored to the unique needs of online businesses.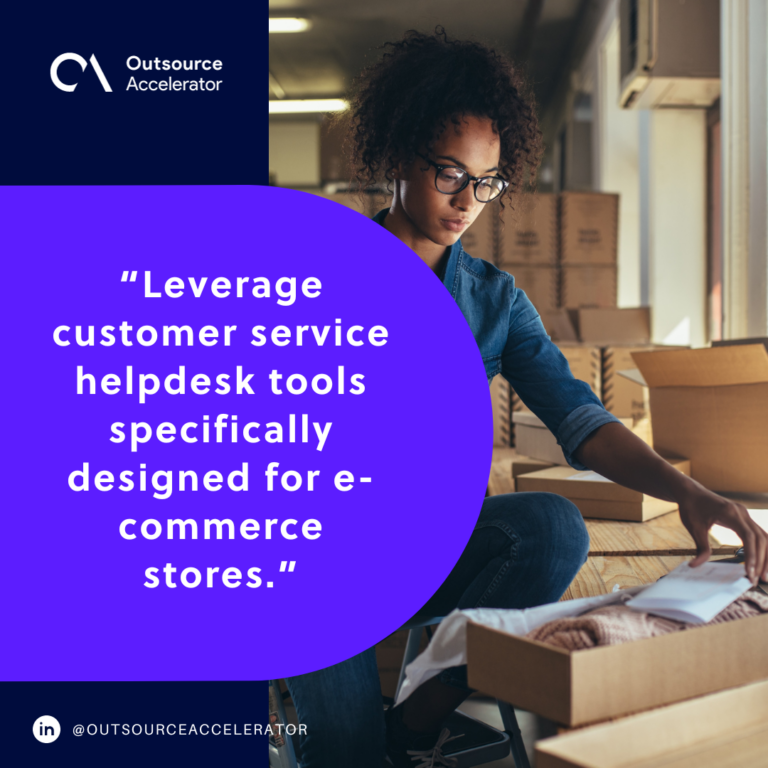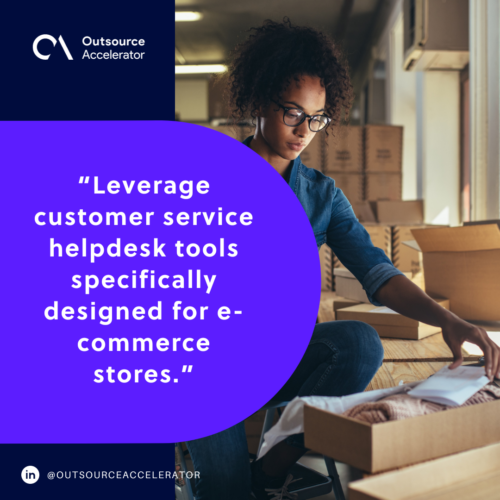 10. Utilize knowledge management tools
Empower your support team with robust knowledge management tools that can centralize information and resources. These let agents access accurate, up-to-date information to assist customers effectively and quickly.

11. Set up a clear and efficient returns process
Smooth and hassle-free returns are crucial for customer satisfaction in e-commerce.
Simplify your returns process, clearly communicate return policies, and promptly process returns to enhance the overall customer experience.
12. Make use of customer feedback and surveys 
Regularly collect customer feedback to understand pain points and areas for improvement. Analyze satisfaction surveys, online reviews, and support interactions to identify and address recurring issues.
Partner with SPLACE for your e-commerce support needs
When it comes to outsourcing your e-commerce support, partnering with a trusted and experienced provider like SPLACE can offer numerous benefits.
The BPO firm provides comprehensive e-commerce support services, helping you provide your customers with a pleasant online shopping experience.
With its expertise, SPLACE can help you boost customer satisfaction, increase sales, and drive the success of your online business.
Adopt e-commerce support best practices with SPLACE! Learn more about its e-commerce services through its website.