Chatbot for e-commerce: The future of online businesses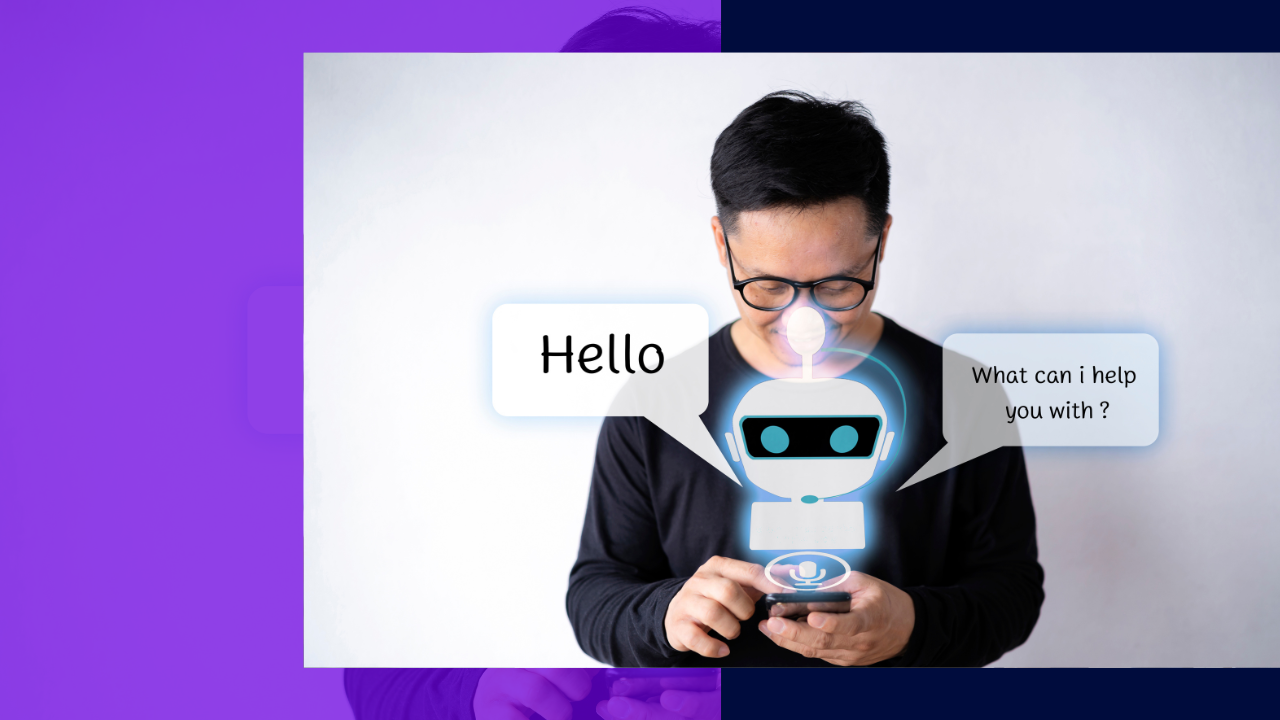 The development of e-commerce over the previous years completely transformed the retail industry and how we shop and sell.
However, one essential component – the individualized treatment by a warm and helpful sales clerk in a physical outlet, was still absent amid the speed and ease of online shopping. It's great news that e-commerce chatbots can now solve this shortcoming.
How does a chatbot work?
Chatbots are conversational applications programmed to chat with end users to replace or complement human support agents. They help improve customer care and engagement between the company and its customers.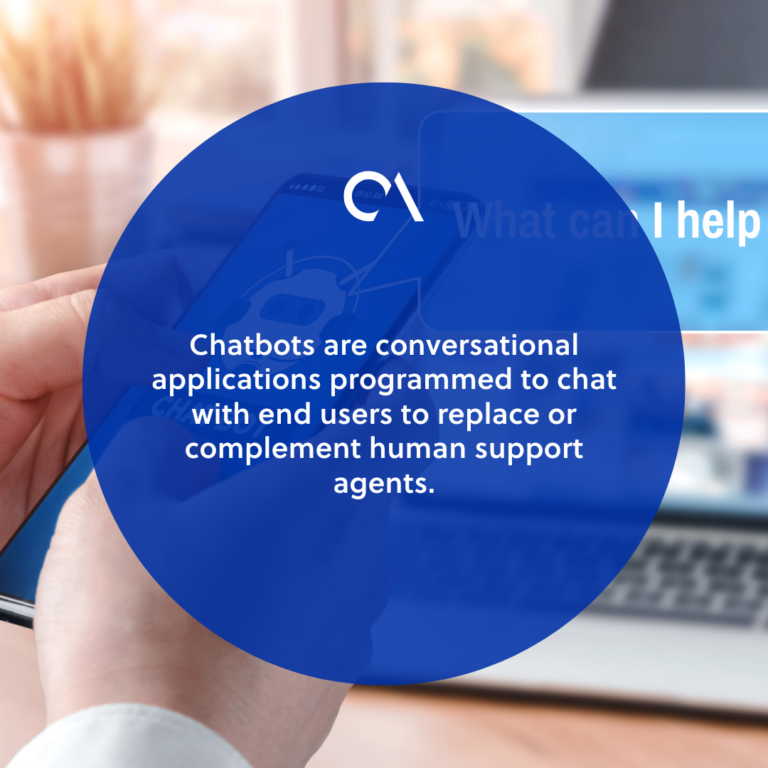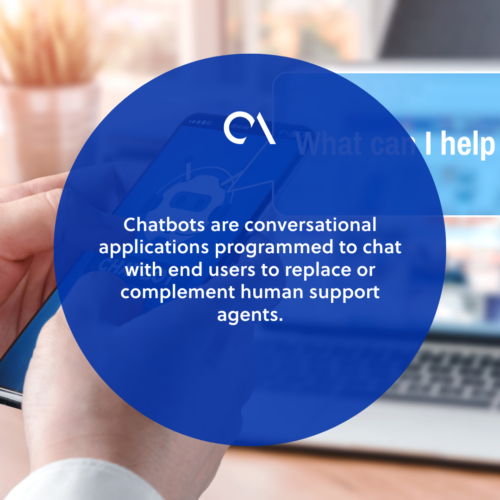 Chatbots allow people to interact with electronic gadgets as though they are speaking with a live agent.
Chatbots can range from straightforward programs that react to a specific query to sophisticated virtual assistants that can learn from and develop to enable higher levels of personalization.
Chatbots for e-commerce
Chatbots are revolutionizing e-commerce and empowering companies to provide excellent purchasing experiences to customers. 
The use of an AI chatbot for e-commerce is rapidly expanding. Global Market Insights predicts that by 2024, the global market for chatbots will be worth more than $1.3 billion. 
A lot of our daily procedures can now easily incorporate chatbots. You can use your computer to browse an online store and make a purchase when a popup is inquiring whether you need help shows on your screen.
On the other hand, a person can order a beverage using voice input from a nearby retail location, and they will receive a notification when it is ready and how much it will cost. 
These are just a few scenarios for how chatbot for e-commerce makes life easier for both the seller and the customer.
How can a chatbot for e-commerce help your business?
In the world of e-commerce, chatbots are making transactions and marketing conversations easier by learning and adapting to complicated business challenges and providing prompt answers to consumer inquiries.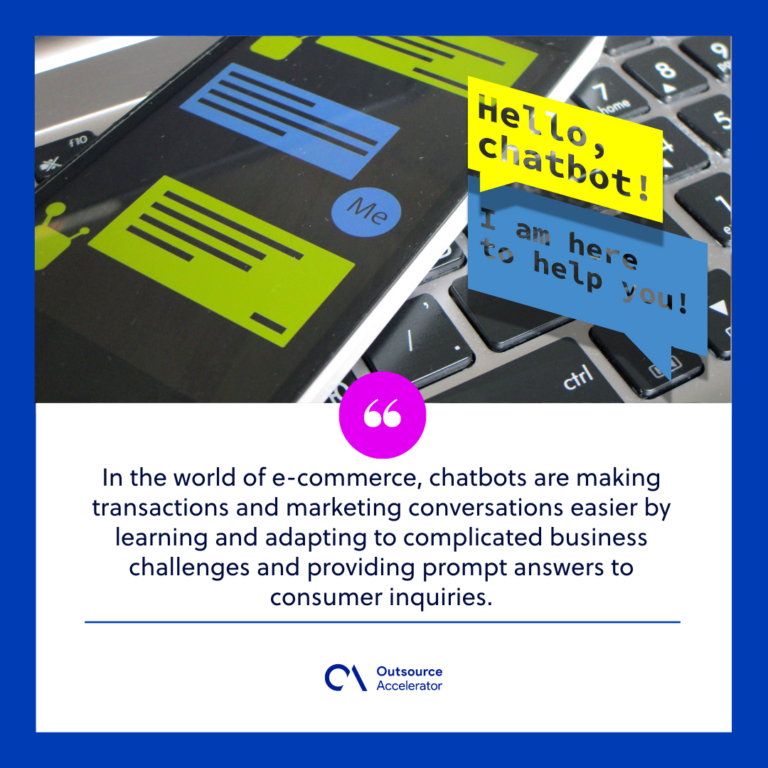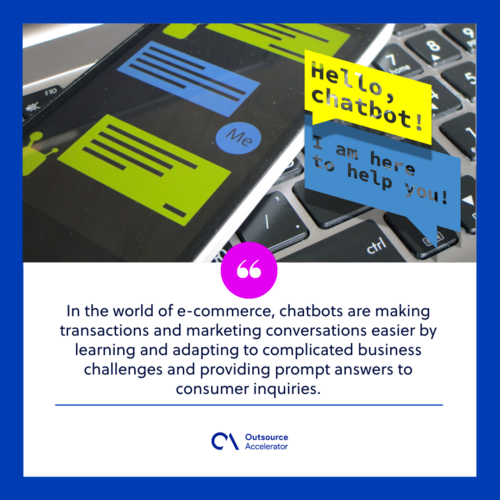 A chatbot for e-commerce provides you with more convenient ways to engage with new, existing, and potential customers with live, conversational messaging without lifting a finger.
Let's explore other advantages of adopting chatbots for e-commerce.
All-day support
Many customers anticipate businesses to be open every day of the week, 24 hours a day.
Assigning customer support personnel that works throughout the day can be expensive. A chatbot for e-commerce allows you to do away with that expense while ensuring that your clients get the response they need, regardless of the time of day.
Personalized products and services
Chatbots for e-commerce can also be used to gather visitor data, which can then be utilized to improve product recommendations and suggestions. Increase customer loyalty by thoroughly understanding consumer inquiries, requirements, and preferences.
Chatbots can also notify customers when an item is out of stock, suggest possible alternatives based on their preferences, and inform them when their order is scheduled to arrive.
Reduced costs
Chatbots can help you save a significant amount of funding on customer service by doing the majority of your customer support tasks.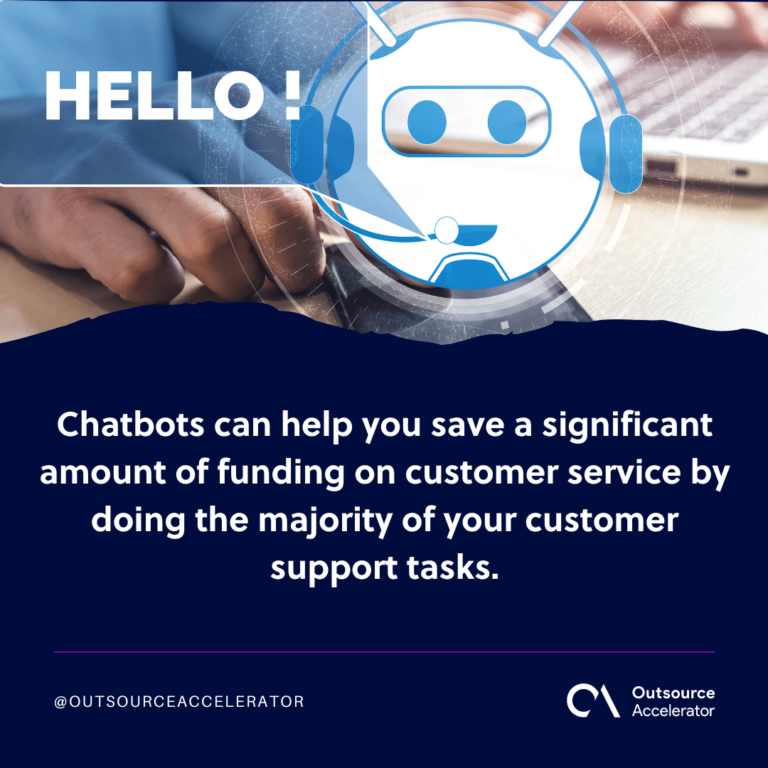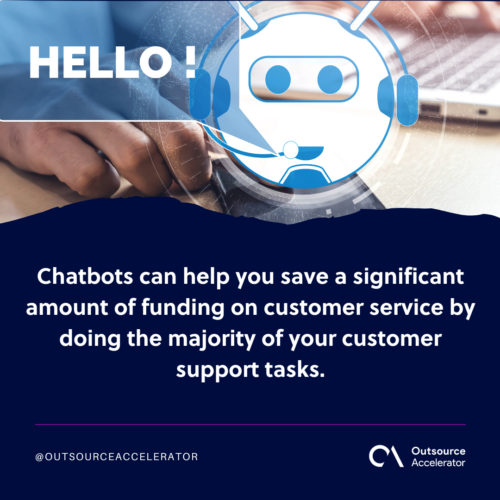 Effective usage of a chatbot for e-commerce reduces the need for live chat support, allowing you to concentrate on more important features of your e-commerce site.
With little expenditure of resources, human error can be significantly reduced, and effective customer service can be achieved when you choose to use a chatbot for e-commerce.
Organized knowledgebase
Chatbots can help customers and enable them to complete transactions quickly by providing information or recommendations in response to specific consumer inquiries.
Visitors overwhelmed by the number of products offered on the website can use a chatbot for e-commerce to identify the exact item they need in a vast catalog, go straight to the payment page, or find out about current sales.
E-commerce chatbot vs. customer service representative
According to Econsultancy, 79% of customers prefer live chat functions because they don't have to wait on hold and can get their issues answered right away.
Indeed, chatbots were developed to overcome human limitations as they can be significantly quicker and more responsive than a customer service representative.
The capability of a chatbot for e-commerce to function independently is one of their main advantages. Without assistance from a person, a chatbot can maintain a conversation for several hours, saving you time, money, and effort.
However, because chatbots are computer programs, they are limited in their ability to think creatively. Only data that has been pre-programmed can be processed, which is why a live chat manned by a live person can better interpret the customer's questions.
Hiring a customer service representative from reliable BPO providers like SPLACE is great, especially if you can provide them with the necessary tools they need to answer queries.
Looking ahead, though, the future for a chatbot for e-commerce is undoubtedly promising if we see them as a tool to help us save money, time, and energy instead of a complete substitute for humans in customer support.