Digital marketing KPIs and their importance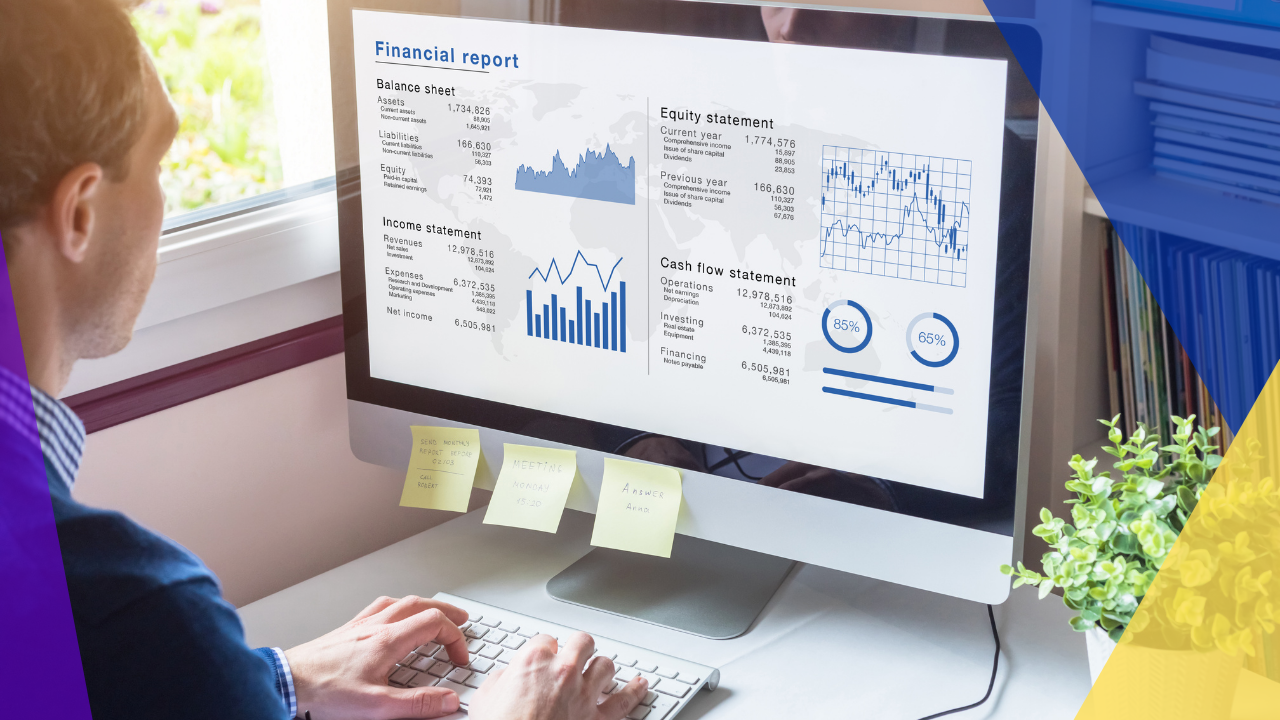 How do you know if your digital marketing strategies are effective? How do you measure your team's success? What should you really aim for? The most tangible answer to all these is to set and keep track of your digital marketing KPIs. 
In this article, we'll discuss what these KPIs are and why you should have them in your digital marketing team.
Defining digital marketing
In its simplest form, digital or online marketing is the activity of promoting products and services using online or electronic mediums. Social media, online video advertising, and even search engine ads are all examples of it.
Defining digital marketing KPIs
Every aspect of a business has KPIs that give direction and define goals for the teams. KPIs, or key performance indicators, are values that can be quantified and visualized, used to assess the success or failure of an activity such as digital marketing.
Online marketing KPIs are the ones to look out for when starting a campaign. They are indicative of how a campaign, an ad, or a webpage is performing after it has been publicly launched.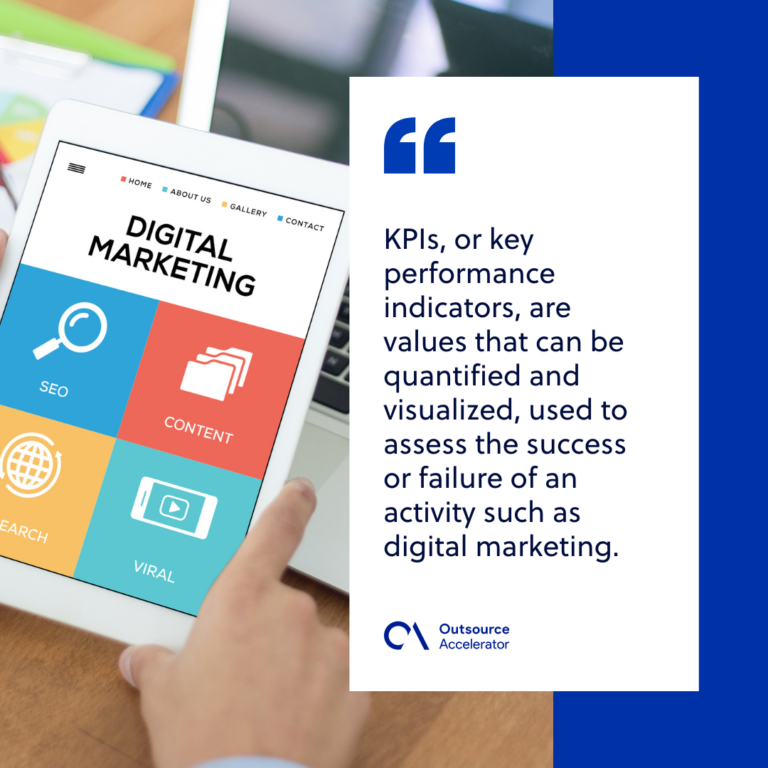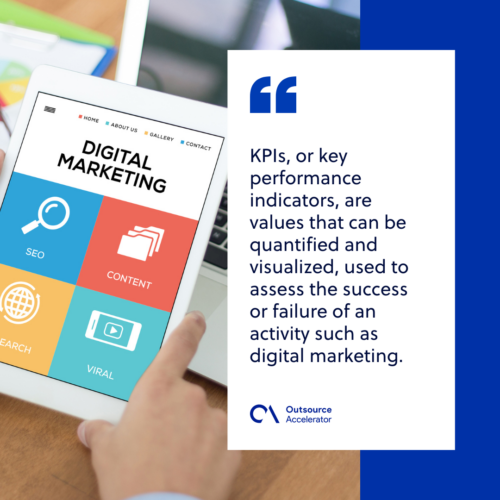 7 digital marketing KPIs to look out for
In order to measure the success of your campaigns, be sure to track these top digital marketing KPIs in your team.
Leads and prospects
Leads and prospects are potential customers who have shown interest in bringing their business with you.
This online campaign KPI is important to look out for as this can put a definitive number on how many people are interested in your products or services. This KPI can be helpful for lead generation specialists as well.
Lead conversion
Speaking of lead generation, lead conversion is another digital marketing KPI that you need to track, especially because this is one of the ways you can produce revenue. 
This KPI lets you know how effective your campaigns are at converting prospects into qualified leads or customers.
Lead-to-close ratio
Also closely related to lead conversion, the lead-to-close ratio refers to the rate of closed deals the team was able to make in a certain period. It measures the actual sales that went through for a day, a month, or a year.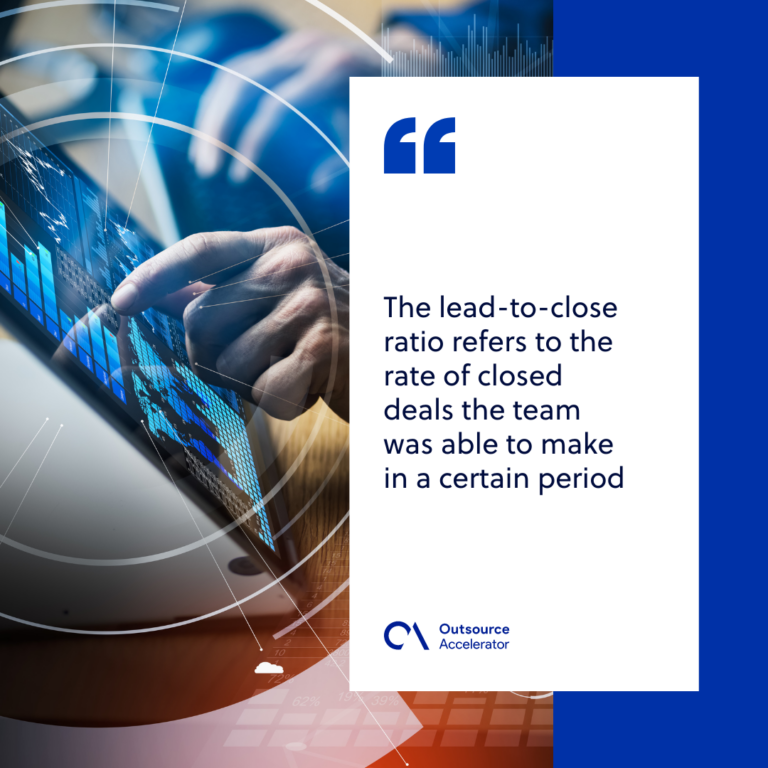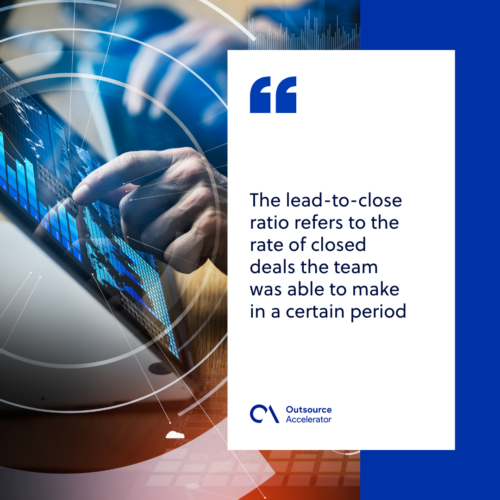 Social media engagement
With the rapid rate of how social media posts go viral in just a few hours, monitoring your social media engagement is an important part of any online marketing campaign.
Platforms such as Twitter, Instagram, and Facebook already give your social media managers a live value for each of your posts.
Website bounce rates
Those who immediately click on the back or close button when they go to your website count towards the site's bounce rates.
Usually, a site has a high bounce rate when the reader or the visitor finds the site unappealing. Sometimes, they would make a quick scroll to find what they're looking for and backtrack after—this activity also counts toward the bounce rate.
Monitoring these activities will encourage you to make more engaging content and optimize your pages for different devices.
Website traffic
If website bounce rates are talking about one specific activity, website traffic is a more general digital marketing KPI to monitor.
From heatmaps to SEO-optimized content, your team should closely monitor a customer's journey through the website. This allows you to minimize pain points and highlight the most appealing parts of your site.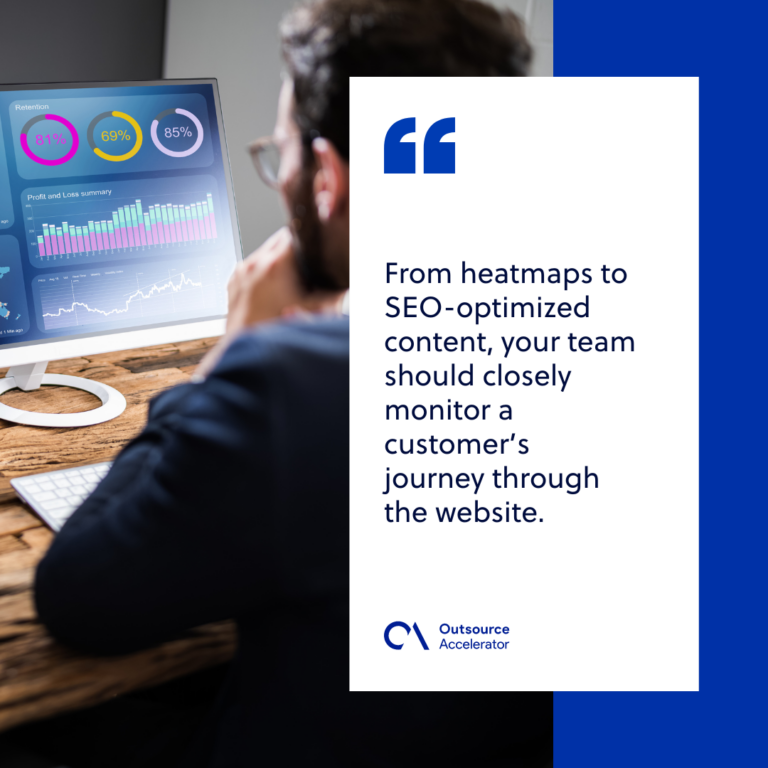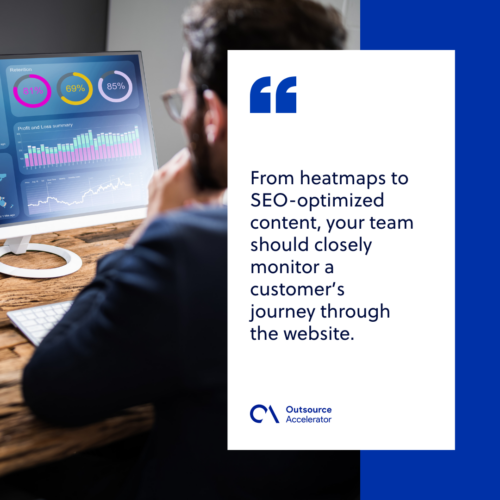 Exit rate
All website visits end one way or another—but where do the visitors end their visit? This is the question that the exit rate answers.
Exit rate refers to the percentage of each website visit that ends on one specific page. It's a digital marketing KPI that helps the team better understand how website visitors move through their web pages.
Why monitoring digital marketing KPIs is important for your business
Digital marketing KPIs are the reflection of the team's greatest efforts to attract visitors and close a deal. These key performance indicators also assist in pointing out what needs to be fixed and what needs to be capitalized on.
One of the most obvious reasons why KPIs are closely monitored is that it also indicates how the team works together, even if they are in a distributed workplace.
Can you outsource digital marketing?
Each year, more and more companies turn to outsourcing in order to lessen their onsite expenses. Departments such as customer service, HR, and even sales are the most popular processes to outsource.
Now that online sales and marketing have gone beyond the mainstream, businesses have started outsourcing them too. So the answer is yes, you can outsource digital marketing as a whole. You can also outsource content writing, telemarketing, lead generation, and more.
However, it's important to ensure the reliability and competence of the outsourcing company you'll be partnering with. Looking over BPO directories for trustworthy providers like Wing Assistant can help you make the most out of your outsourcing venture.