Pros and cons of social media marketing to your growing business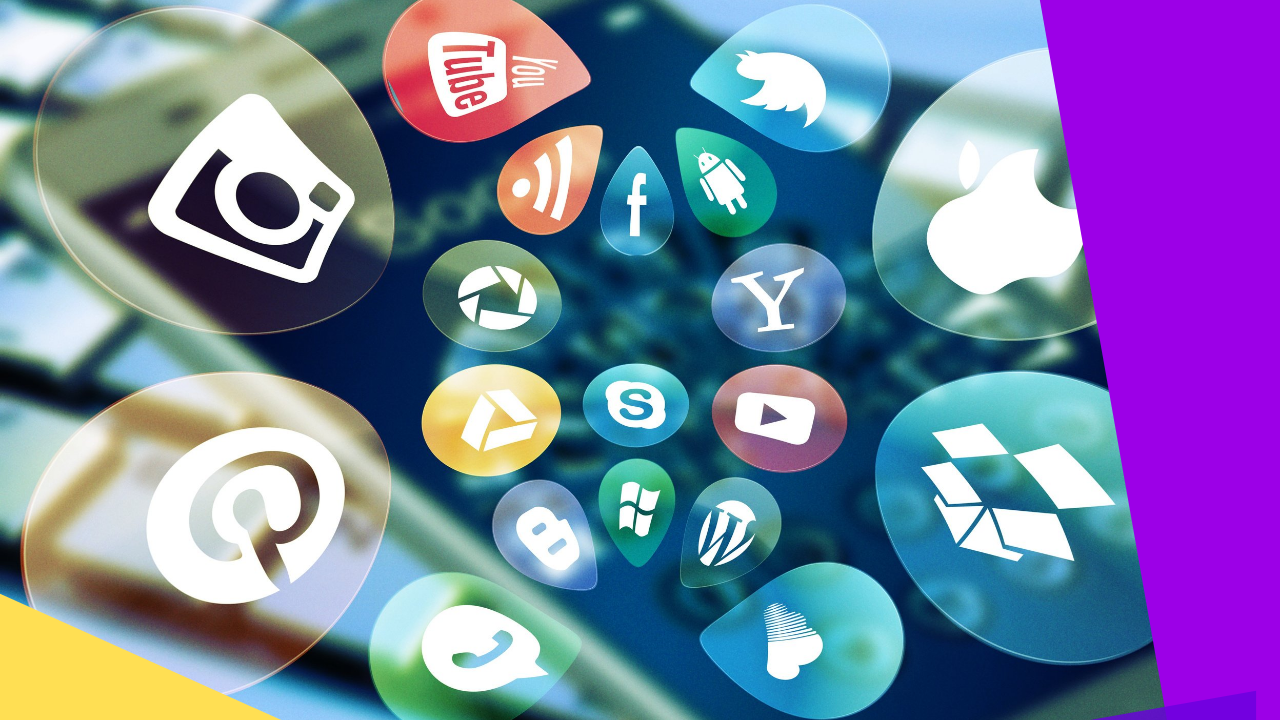 Social media today has become a part of people's day-to-day lives. In fact, according to Statista, as of 2019 and 2020, each individual spends an average of 145 minutes on social media platforms per day. This is why social media marketing has become such a powerful form of online marketing.
To boost your brand identity online, you need a strong and effective marketing strategy. However, to do that, you have to know and understand the pros and cons of social media marketing. 
What is social media marketing?
Social Media Marketing (SMM) refers to the use of online social platforms to market certain products or services. Among the most popular social media channels today are Facebook, Instagram, Twitter, Youtube and Snapchat.
You can use it to establish your brand identity and connect with your customers. You can also link your website to your posts to boost your site traffic and increase your sales. Some entrepreneurs sell their products and services directly on different social media channels. 
Pros of social media marketing
Just like any other forms of marketing, you also have to be aware of the pros and cons of social media marketing. 
Let us first discuss the advantages of social media marketing: 
Cost-effective
Social media channels are free platforms to market your products and services. With the current pandemic situations, businesses have turned to social media to reach out to customers with having to spend much. 
As per Forbes, despite COVID-19, social media is still a cost-effective method to promote brand awareness and engage with your target market. Most social networking sites like Facebook and Instagram lets you sign up and promote your brand for free.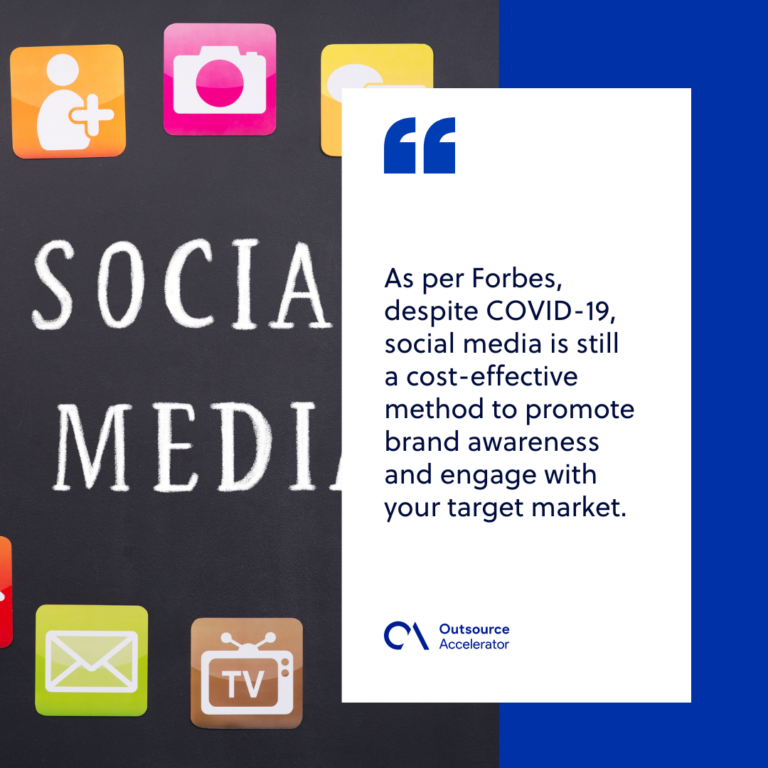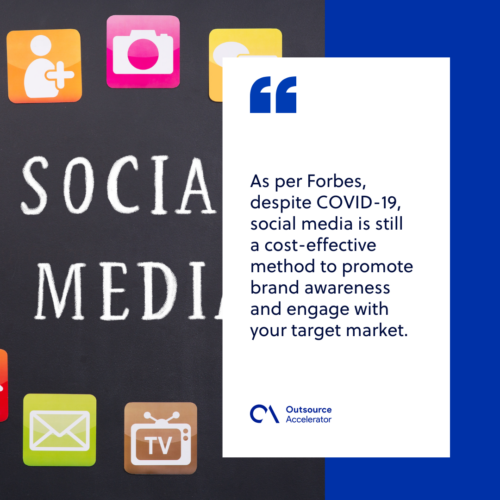 Improve brand awareness
The more you publish engaging content, the more audience will take notice of your brand. Make sure to publish regular content that will peak the interest of your target audience.
Work on building your followers and do not forget to interact with your audience to strengthen your online presence. 
Build up brand loyalty
You can earn your target audience trust as you regularly engage and communicate with them. On top of that, this also lets you maintain and cultivate a good relationship with your customers. 
Enhanced customer satisfaction
Engaging and responding to your customers gives them the impression that you care. Further, note that customers these days prefer a more personalized response than automated messages. 
Social apps have more accurate targeting
Another great benefit of social media marketing is that it allows you to reach out to your target audience. Before you publish an ad, you can choose to have it visible to certain people according to certain categories (age, location, etc). 
Paid socials have quicker results
Paid ads help you fast-track and strengthen your online presence. You can use social media advertising to tell your brand story, launch a new product or service, or to secure new customers. 
Social media also lets you know your target audience better and it gives you insights to the latest trends in the market industry. 
Cons of social media marketing
To give you a balanced view of social media marketing, here we have outlined its disadvantages: 
Time consuming
Social media marketing requires time and attention. You will also need a lot of research to set-up a polished content strategy to secure the effectiveness of your marketing efforts. 
Moreover, you need to allot extra time in communicating with your customers online. 
Negative feedbacks
You will encounter all sorts of positive and negative feedback on social media publicly. It is easier for people to leave a negative comment or review on your products and services online. 
This is why you have to be vigilant about the trolls and spammers that can harm your company's reputation. 
ROI takes time
It can take months or years before you can see results on your Return Of Investment (ROI) with social media marketing. If you are just starting out with your SMM, expect that your ROI will not come instantly.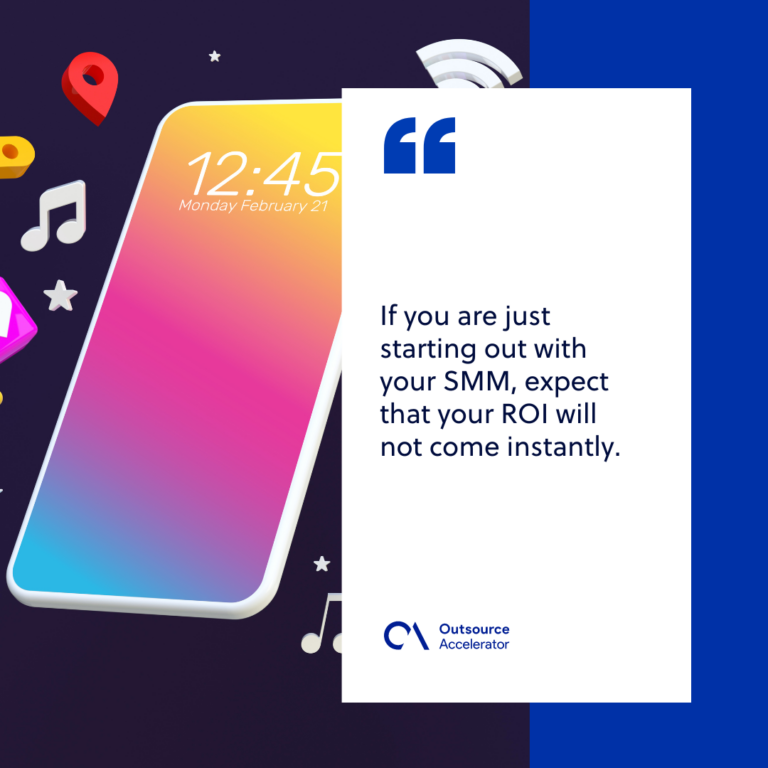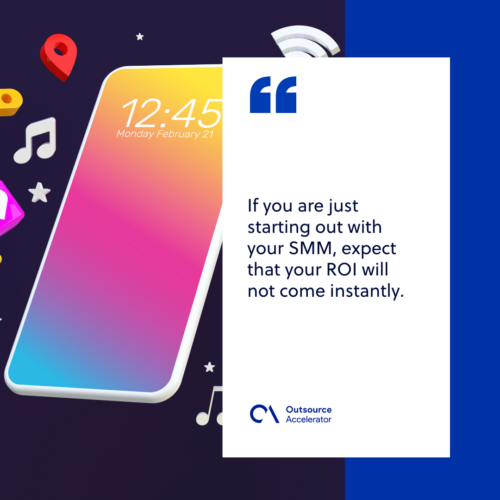 Summing up the pros and cons of social media marketing 
If you take a quick look at the pros and cons of social media marketing, it is quite apparent that the pros outweigh the cons. Social media marketing indeed helps businesses in many ways possible, especially during this time of the pandemic. 
Take note that social media marketing, if not done right, can also harm your business. If you do not have the capabilities to market your brand effectively on social platforms, you always have the option to outsource. 
Outsourcing your social media marketing allows you to work with marketing experts with vast experience. BPO company DOXA could connect you with the best managers to help your grow your social media presence.
You also have the option to hire a freelancer or a virtual assistant to manage your social media accounts.