Top 8 customer service tools for exceptional support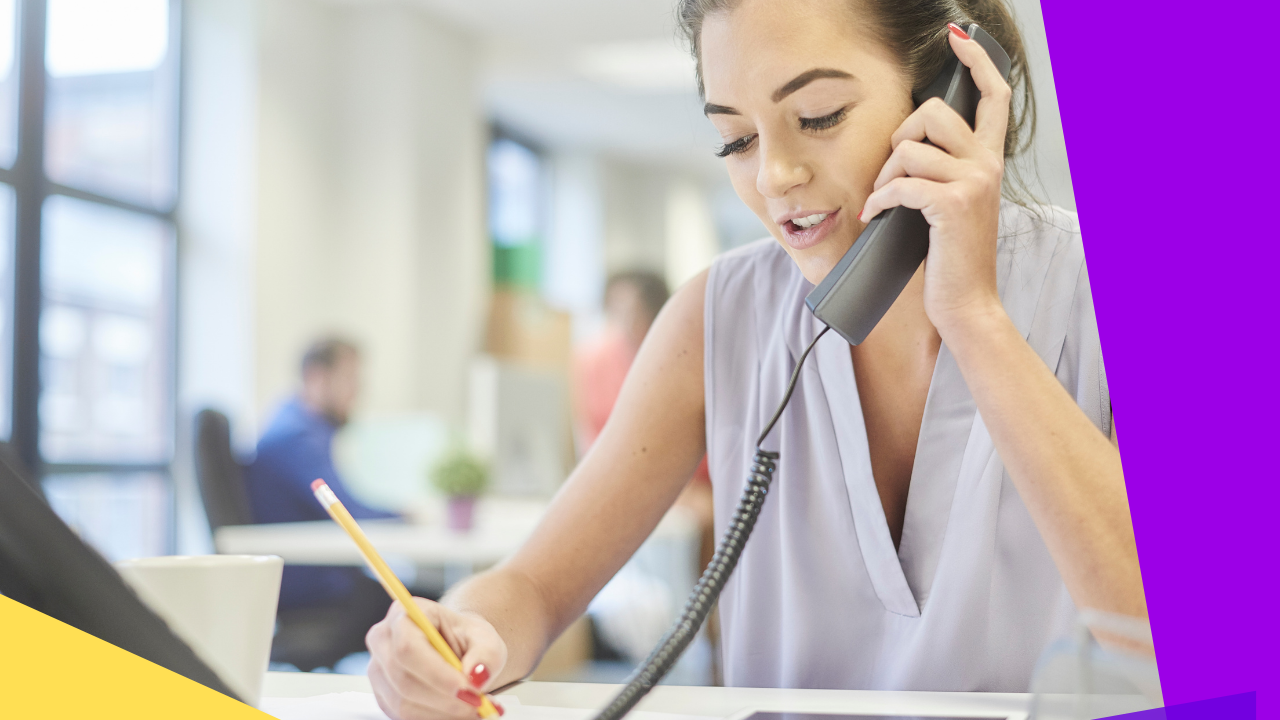 No matter what size your business is or what type of industry you belong to, your consumers should always be on top of your list. As a business owner, establishing a good relationship with your patrons is a must. Likewise, nurturing and maintaining loyal customers is essential in achieving your business goals.  O
f course, these all will not be possible without working on providing the best consumer care you can offer your patrons. All you need is to utilize the right customer service tools and strategies, and you are ready to conquer the market world! 
How customer service works
Customer service refers to the support and services you provide your consumers before, during, and even after they have done business with you. Its objective is to offer people the best customer experience possible.  More so, being able to achieve your customers' satisfaction is critical in retaining your consumers, especially in your business growth. 
Traditionally, organizations carry out their consumer care activities through call centers, specifically via inbound and outbound calls. But with our modern-day's technological innovations and the availability of the internet, companies are able to leverage these breakthroughs in supplementing their services.  Thanks to today's modernizations, business owners like you are given an array of options to engage and interact with your patrons. 
You can hire in-house agents or partner with an outsourcing firm like SixEleven BPO to access highly-skilled teams that can handle a wide range of customer service functions for your business. Customer service tools, at present, can be utilized on omnichannel communication platforms like social media, text SMS, live chat, voice calls, and email. 
However, your customer service will not be functional without your agents or representatives. They serve as the first point of contact between your consumers and your business.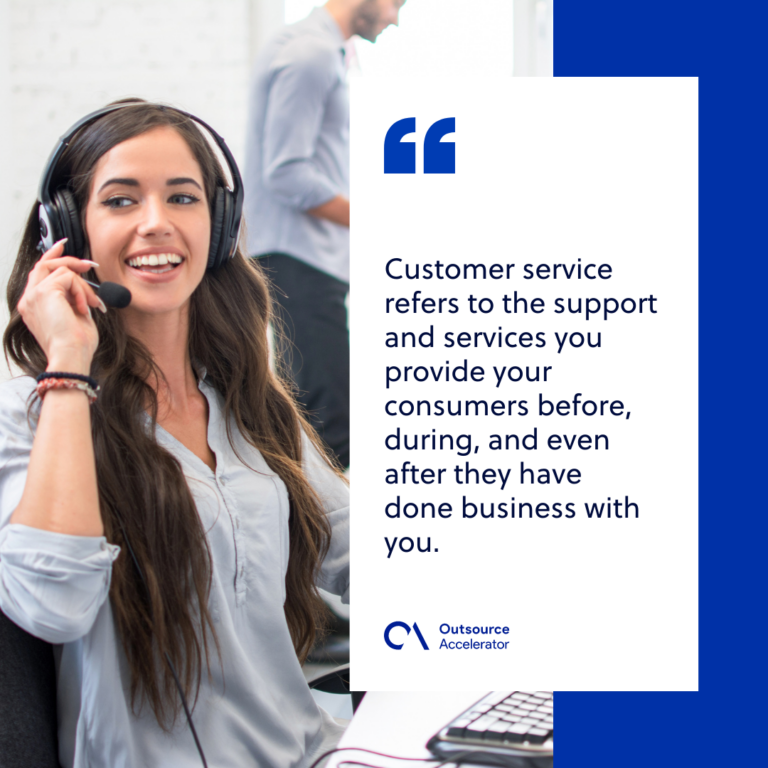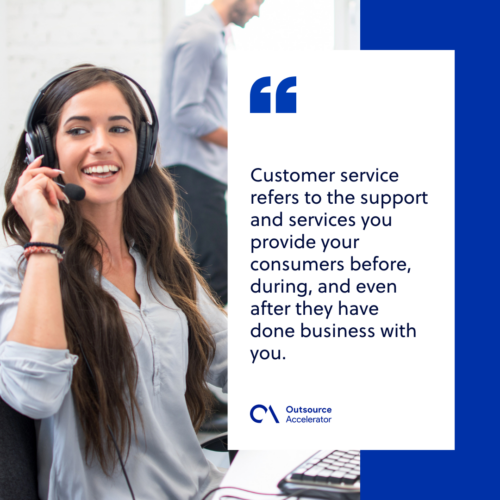 Top 8 tools for customer service
Making use of the right customer service tools will serve as your edge over your competitors. Moreover, it will also help in amplifying your consumer care performance.  Below are eight customer service tools you can integrate into your system:   
1.
Mobile app
Businesses now have to be accessible everywhere, especially on smartphones, as a lot of consumers these days make purchases using them. That said, having a mobile app helps you directly connect with your patrons.  A mobile app is one of the customer service tools that has a huge impact on your consumers' overall user experience. 70% of people that can search your brand on mobile are most likely to make online purchases within the hour.  It does not only help you achieve your patrons' satisfaction but also promotes brand awareness. 
2.
Live chat
Live chat support is one of the best customer service tools available today. People now demand a quick response when they need assistance from a business. Live chat lets your agents respond to consumers in real time. According to statistics, 60% of customers say that they will return to a website that has live chat support. 
3.
SaaS call center
While mobile apps are great for online purchases, some people still prefer to talk to agents through voice calls before deciding to buy a product or service. Software as a service (SaaS) supports call shift solutions, analytics, CRM through the cloud.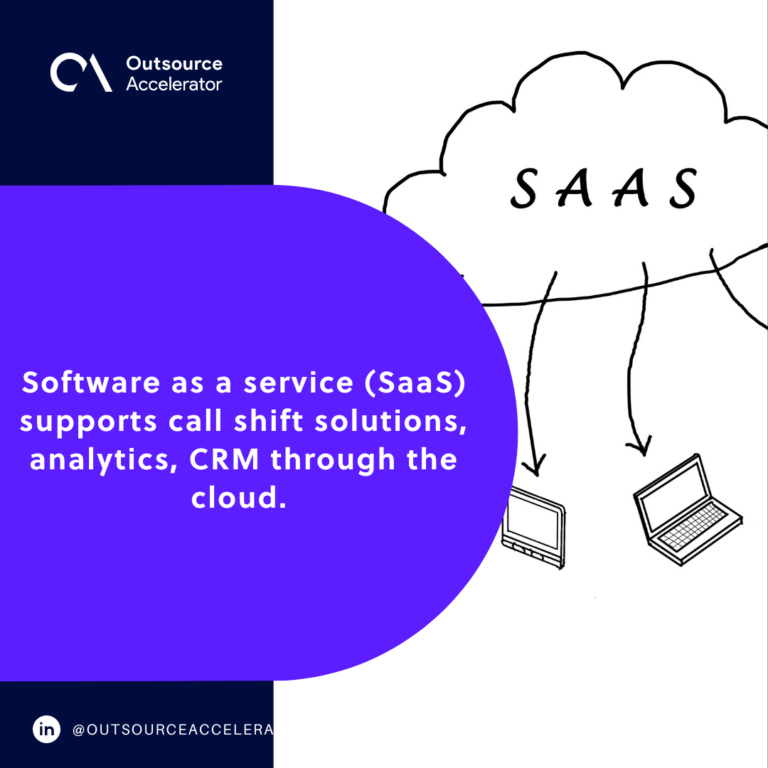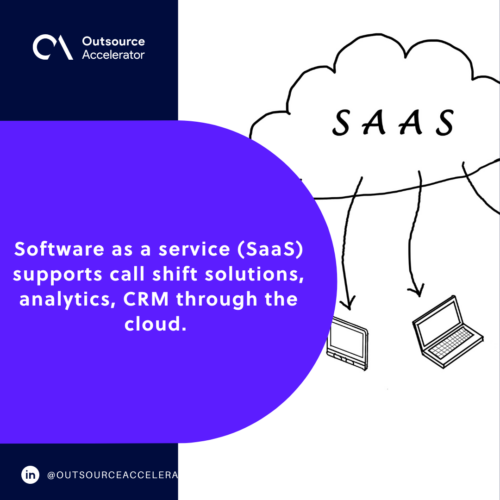 4.
Customer satisfaction survey
Customer satisfaction (CS) surveys are one of the most effective ways of collecting customer feedback. Surveys help you gauge customer satisfaction, as well as their thoughts on your products and services. This is one of the efficient customer service tools that help you better know and understand your patrons. In turn, it lets you improve your products and services according to the valuable insights you have collected. 
5.
Email automation
Email automation, specifically behavioral-triggered emails, allow you to provide a more personalized customer experience.  Examples of these emails include consumers that subscribe to your newsletter, make a purchase, leave an abandoned cart, or download your ebook. 
6.
Help ticketing system
A help ticketing tool helps you avoid frustrated patrons as they are able to have immediate answers to their issues. As for certain problems that require time to be resolved, consumers are able to track their ticket's progress. 
7.
Customer portal
Customer portals grant your customers their own personal accounts on your website. It is one of the customer service tools that give your customers the freedom to track their orders, view order histories, save favorite items, and even access personalized assistance. With a customer portal, they can also resolve issues or get answers to specific questions on their own. Further, it also allows them to review their purchase histories, invoices, and more. 
8.
Reports dashboard
A reporting tool lets your team collect, analyze, and monitor data and information across all your systems. It functions as a single, interactive dashboard that shows your metrics, as well as insights you can utilize to measure your bottom-line performance. This helps you make informed decisions to enhance your overall consumer care and support.  You can establish a good reputation not just with your customers but with the entire marketplace.  Well-satisfied customers will promote your brand to their friends, family, and other people. More so, they will also be encouraged to do more transactions with your business alone.  With the right customer service tools and strategies, you are now ready to conquer the marketplace by storm!
3 ways to create a kickass customer service strategy
The overall market industry has always remained cutthroat. To stay ahead of your competition, you need to amp up your customer service. Not to mention, customers today aim for perfection. Poor customer support is the number one deal-breaker in their buying decision.  Your consumer care activities should be effective and cohesive. That is why you need to create a kickass strategy and utilize world-class customer service tools. Now, to help you plan out, here are three ways you can do so:
1. Establish a vision
As more and more organizations adopt a customer-centric approach to doing business, note that it should always start with leaders. Meaning your agents should not only be the ones to put customers first; it has to begin with the upper management all the way to the staff.  Looking for better ways to increase your profits and extend your margins is necessary for your business growth. However, you should always take into account your customers' needs, concerns, and wants. More so, it should also be reflected in your company's policies, offerings, and, most especially, your services.
2. Set goals
Always set clear and attainable goals that revolve around your vision. You may begin by listing down desired goals and planning out how to incorporate them into your support.  Another thing to consider is to set guidelines so each member of your entire team will have the same perception of your consumer service. 
3. Build your team
To ensure that your customer service tools and strategies are implemented smoothly and effectively, you need to have the right people.  In hiring the right candidates, remember that a person may possess all the skills and experience for a certain position. However, it will all be useless if the candidate does not fit into your company's culture and ideals. 
5
customer service strategies to supplement your customers' satisfaction
Now that you have your goals aligned, it is time to lay out which customer service strategies to implement.  We have outlined six customer service strategies to help you make sure that you win your customers over: 
1. Empower your staff
Happy employees equate to happy customers. When your employees feel valued and respected, they will be encouraged to go above and beyond. Recognize your staff's hard work and implement programs that will showcase their potential. You also need a suitable career plan structure for your employees. 
2. Customer loyalty is essential
Yes, customer loyalty is very important as it is cheaper to retain and maintain customers than to attain new ones. Take note that loyal patrons will most likely recommend your brand to other people. Further, a loyal consumer base allows you to generate more profit.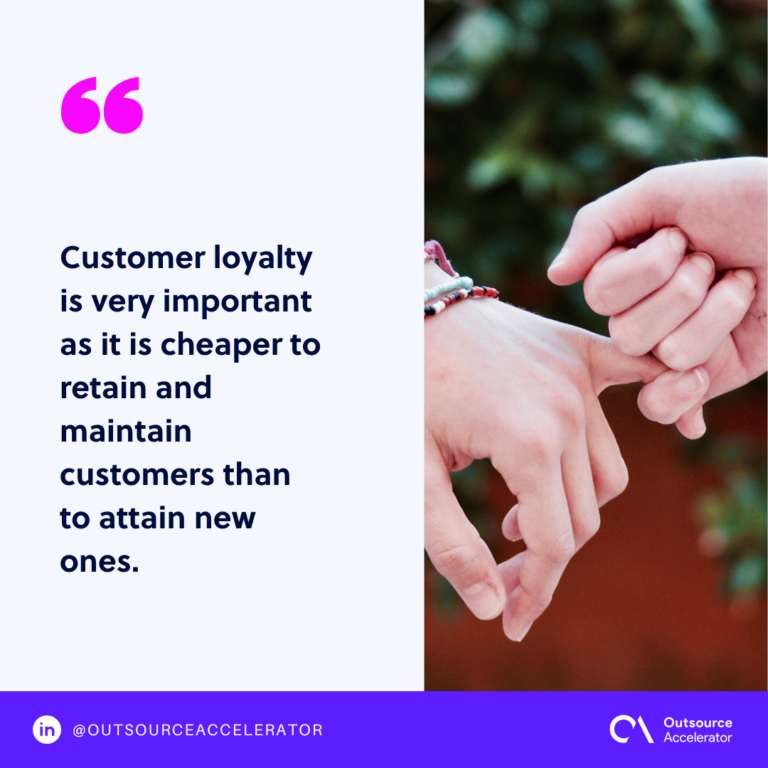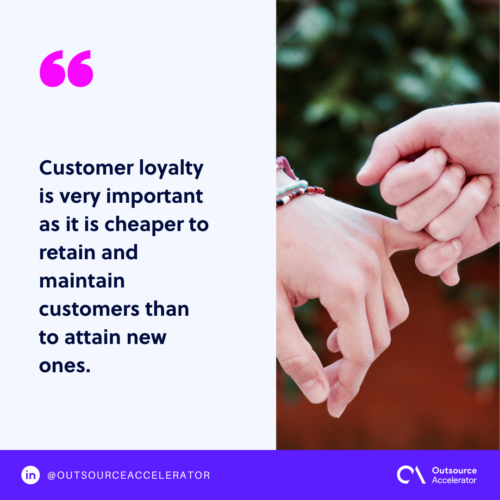 3. Personalize consumer experience 
Make use of customer service tools that enable your agents to have access to your customer's information. Your tools should also be able to provide agents with your customers' interaction history, support requests, and more.  This series of information will help your agents offer personalized support or solutions to your customers. 
4. Honor complaints
Welcome your patrons' complaints with open arms and use them to your advantage. Consider these complaints as a free source of market research. However, in handling customer complaints, ensure that your agents are able to resolve them successfully and avoid repetitive complaints.
5. Devise the right KPIs
Have a list of your key performance indicators (KPIs) that will help you calculate all your consumer care efforts. Your KPIs should always include the first call resolution, the average time in the queue, and the average abandonment rate.  You also have to ensure that you make use of the right software and tools that meet the needs of both your customers and representatives.