Definition
What are calls in the queue?
Call queue refers to the process of placing callers on hold in a list as they wait to talk with a live agent. The call queue is where consumers are routed after following some interactive voice response prompts but before speaking with an actual call center representative.
Inbound call centers use the principle of calls in queue.  Callers to a phone program that utilizes call queues typically hear a greeting and an IVR menu before being routed to a call queue. They hear music and location announcements before an agent becomes available.
In call queues, the standard distribution method is first in, first out.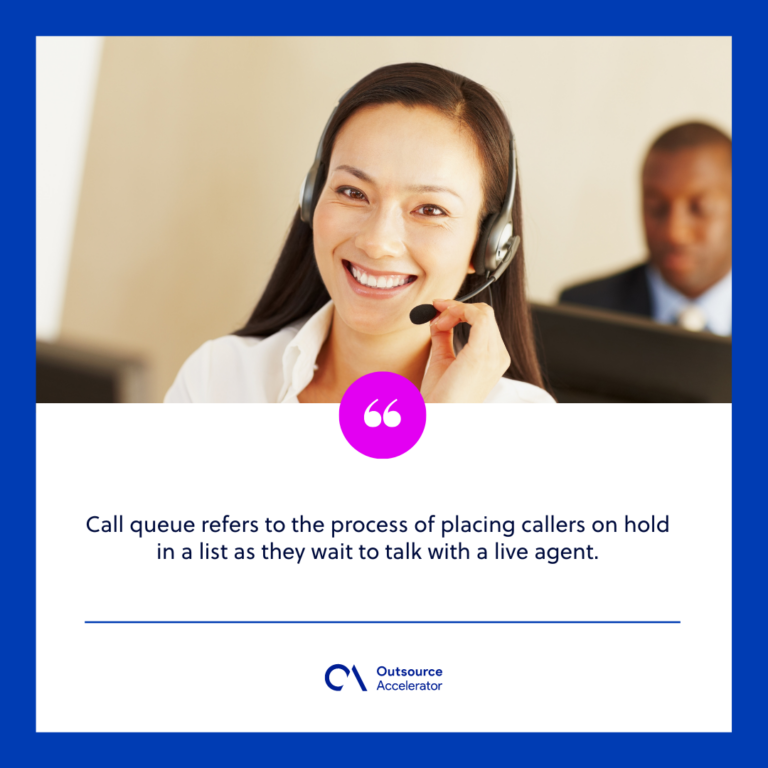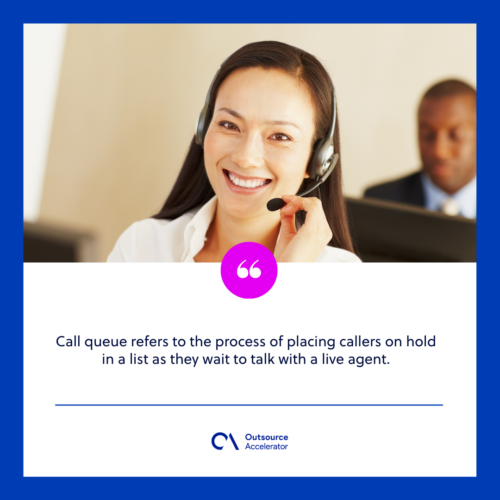 Importance of calls in the queue
Call queues are essential to call center and customer support efficiency. To reduce the average time a caller spends in the call queue, call centers employ various strategies, tools, and procedures. The aim is to have the shortest average call queue time possible, resulting in better service and happy customers.
When all of the help desk call centers are overloaded, the support service providers automatically route calls to a real-time report that indicates the number of calls received by the ACD system but not yet linked to an agent.
Calls in queue enable companies to handle high call volumes while employing a small number of employees, allowing the organization to remain efficient.