10 strategies for developing a strong customer connection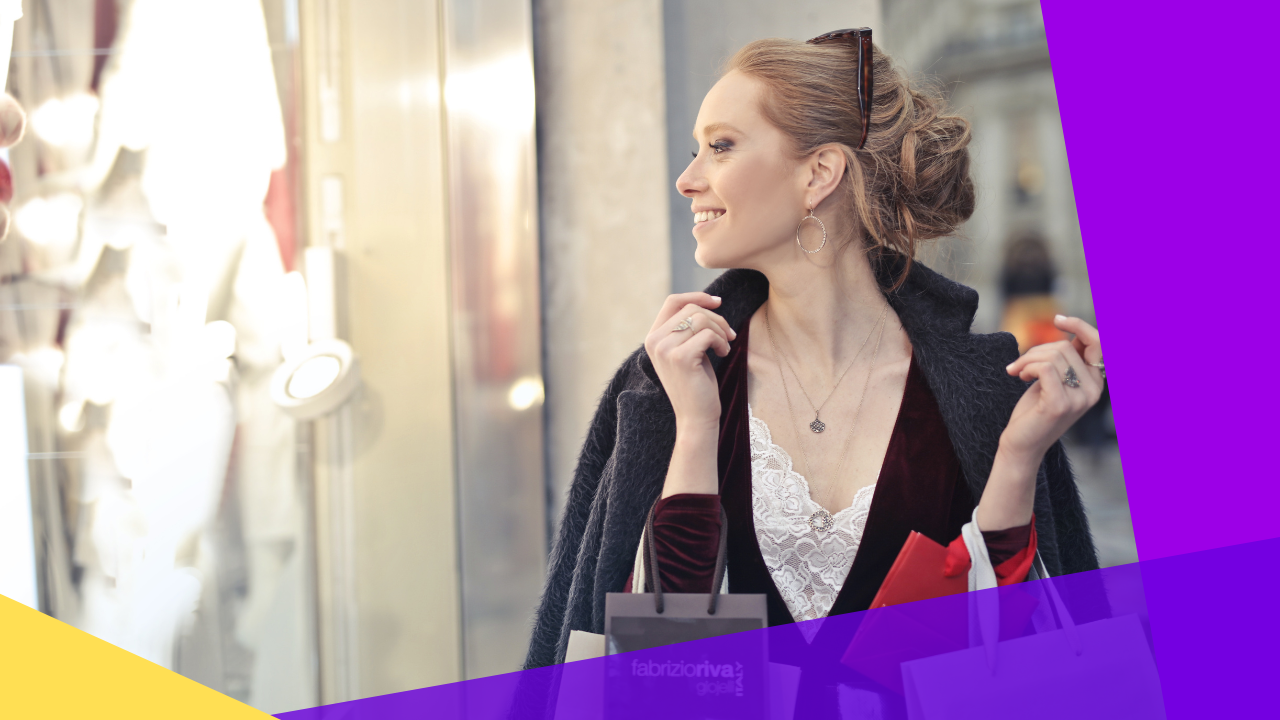 Creating strong customer connections is crucial for long-term success in today's business world. Building solid relationships with customers ensures their ongoing loyalty, strengthens brand support, and drives business growth.
This article presents ten effective strategies to nurture strong customer connections and maintain lasting relationships.
What is customer connection?
Customer connection involves an emotional and relational bond between a business and its customers. 
It's more than just transactions – it's a special relationship that builds loyalty, trust and a sense of belonging. This bond is built on mutual understanding, clear communication, and shared values.
A strong customer connection goes beyond purchases; it creates a deep attachment to the brand. This can result in feeling understood, valued, and acknowledged. 
It increases the chances of customers returning, spreading positive word-of-mouth, and staying engaged in a long-term partnership with the company.
How do businesses establish a strong customer connection?
Businesses can foster a strong customer connection through:
Understanding customer needs

. Through market research, surveys, and feedback, businesses can gather insights into what their customers value, allowing them to tailor their offerings accordingly.

Personalized communication

. Treating customers as individuals and addressing their concerns and inquiries creates a sense of importance and value. Data-driven insights can send targeted messages, offers, and recommendations that resonate with each customer.

Consistent branding and experience.

A consistent brand identity across all touchpoints creates familiarity and builds trust. From the website to social media and in-store interactions, maintaining a unified message and experience reinforces the customer's connection with the brand.

Exceptional customer service

. Responding promptly to inquiries, resolving issues, and exceeding expectations leaves a positive impression and strengthens the customer-business relationship.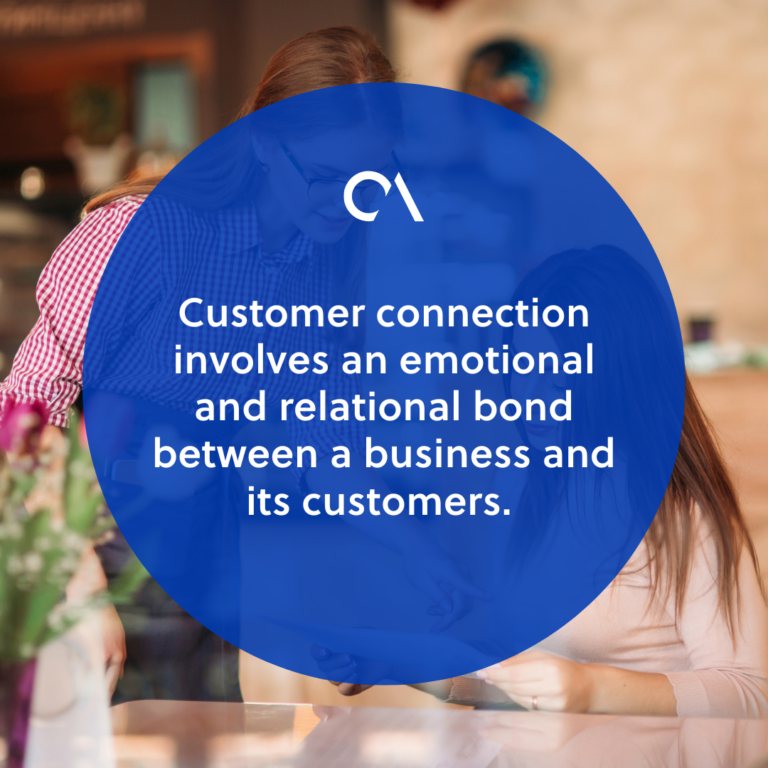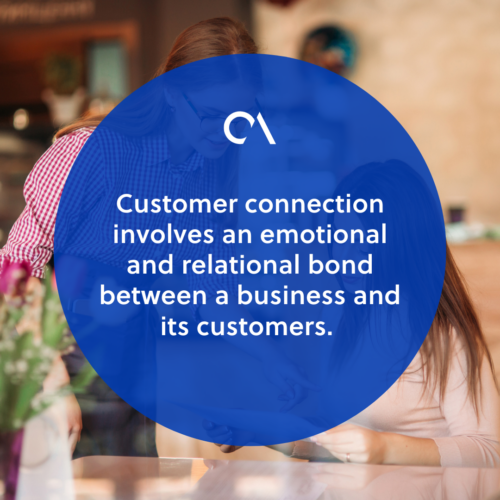 Benefits of building strong customer connections
Building strong customer connections is extremely important for a business to succeed. 
Many studies show that having good connections with customers is really valuable. Here are some key benefits supported by research:
Increased customer loyalty
According to the study conducted by Bain & Company, a 5% increase in customer retention can cause a 25-95% profit surge. Cultivating customer loyalty through strong connections reduces churn and fosters enduring relationships.
When customers feel a sense of connection and rapport with a brand, they are likelier to remain loyal and continue purchasing its products or services. 
This can lead to a stable customer base and consistent revenue.
Positive word-of-mouth promotion
Satisfied customers are more inclined to recommend a brand to their social circle. Nielsen's research shows that 92% of consumers trust recommendations from friends and family more than any form of advertising. 
Developing strong connections can transform customers into brand advocates.

Upselling and cross-selling
Businesses with strong customer connections better understand their customers' needs and preferences. This knowledge enables businesses to upsell and cross-sell relevant products or services to customers. 
By offering additional value to customers, businesses can increase their average order value and overall customer lifetime value.
Valuable feedback and insights
Strong customer connections encourage open and honest feedback. Customers who sense appreciation and a strong connection with a brand are more inclined to:
Offer feedback

Discuss their experiences

Propose suggestions for enhancements
By actively seeking and considering customer feedback, businesses can gain valuable insights into their products, services, and overall customer experience. 
This information can refine and improve their offerings, ultimately increasing customer satisfaction.
Competitive advantage
Building strong customer connections helps differentiate a brand from its competitors. By building strong connections and delivering exceptional customer experiences, businesses can gain a competitive advantage and stand out in the market.
Approved invoices
A strong customer connection can also help streamline the invoicing process. By maintaining open lines of communication and understanding with customers, companies can resolve invoice disputes more efficiently and improve cash flow.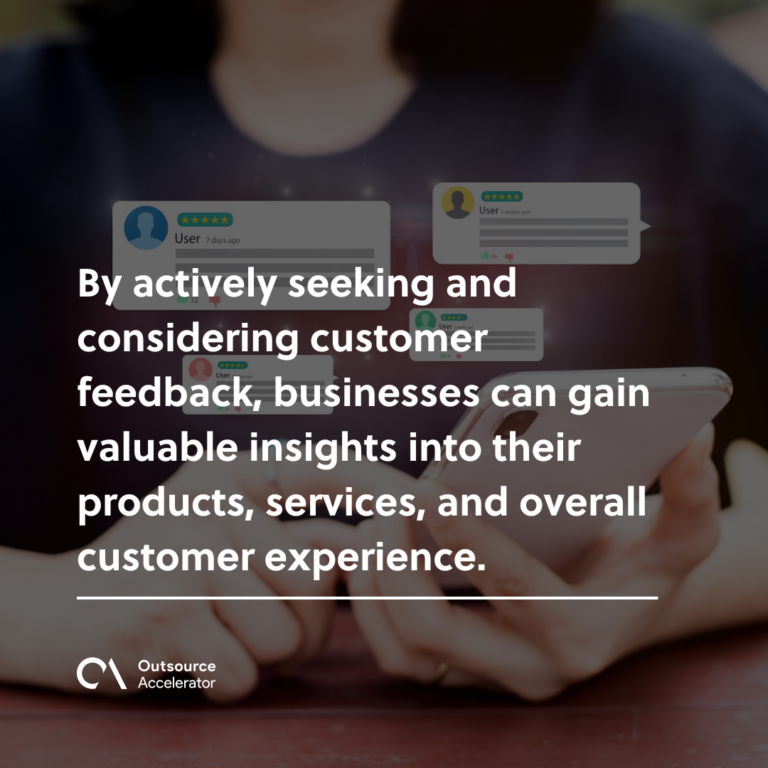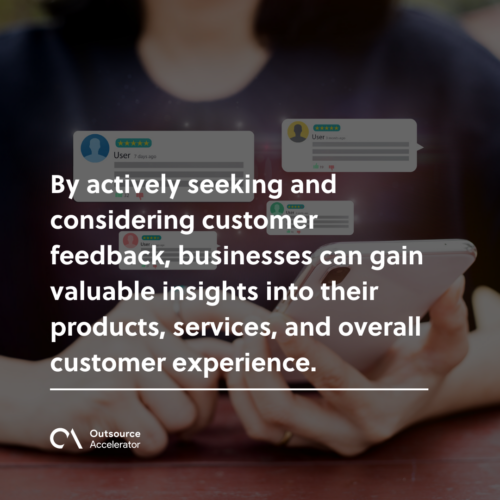 10 strategies for building strong customer connections
Here are ten strategies to help you build and maintain these connections:
1. Customized communication
Customizing your communication entails creating messages that align with customers' needs, preferences, and characteristics. 
This means creating content, promotions, and interactions that deeply connect with each customer, making them more involved with your brand.
This strategy recognizes the individuality of each customer's preferences, behaviors, and anticipations.
2. Active listening
Building strong customer relationships relies on listening attentively. This method strengthens relationships by showing customers they're valued and understood.
Here's how you can incorporate active listening into customer interactions:
Complete focus.

Focus on customers when interacting with them. Avoid distractions and use body language that shows you're fully engaged.

Empathetic replies.

Respond to customers' concerns and input with

empathy and comprehension

.  Show sincere interest in their experiences, highlighting the value of their opinions.

Steer clear of interruptions.

Allow customers to share their thoughts without interruptions. Avoid completing their sentences too quickly or providing rushed solutions.
3. Consistent brand voice
Maintaining a steady brand tone is vital to establish a cohesive and familiar company image. Here are tactics to assist you in achieving this while also fostering robust customer relationships:
Define your brand's personality.

Identify your brand's personality traits. Are you fun, quirky, professional, authoritative, or somewhere between? This foundation will guide your brand voice.

Know your audience

. Understand your

target audience's preferences

, values, and communication style. Tailor your brand voice to resonate with them and use language they can relate to.

Craft a brand voice guide.

Develop a brand voice guide that outlines key messaging elements such as tone, vocabulary, and style. This guide will serve as a reference for all communications.
4. Transparency and honesty
Make sure your messages to customers are clear and simple. Use plain words and avoid technical terms to guarantee easy understanding. 
Provide accurate and thorough product details, including any drawbacks. This helps customers understand what to anticipate and reduces the likelihood of disappointment.
5. Loyalty programs
Customize your loyalty program based on each customer's preferences and actions. Provide rewards that match their interests and previous purchases.
You must explain the advantages of your loyalty program clearly. Demonstrate how customers can benefit from saving money, earning rewards, or getting exclusive access.
Further, establish various reward tiers according to different levels of customer engagement. As customers advance, offer better perks to encourage more involvement.
6. Surprise and delight
Send personalized gifts on special occasions like birthdays or anniversaries, including handwritten thank-you notes for your customers. 
Also, offer customers a sneak peek of upcoming products or services before they launch. This makes them feel like insiders and builds excitement.
7. Social media engagement
Respond promptly to customer comments, questions, and messages on your social media platforms. This shows that you value their input and are attentive to their needs.
You must engage with customers in a genuine and friendly manner. Use a conversational tone to create a sense of approachability and foster meaningful conversations.
Thus, you can also share user-generated content, such as photos or reviews featuring your products. This showcases your customers and demonstrates that you appreciate and acknowledge their loyalty.
8. Exceptional customer service
Practice active listening to understand customers' needs and concerns fully. This helps you provide relevant and personalized solutions.
Aim for prompt responses to customer inquiries and issues through phone, email, or live chat. A fast response shows that you value their time and concerns.

9. Regular updates
Maintain a consistent schedule for sharing updates with your customers. This could be through newsletters, emails, or social media posts.
You must also inform customers about upcoming product launches, enhancements, or updates. Tease them with sneak peeks and exclusive information.
10. Community building
Build a community around shared values and beliefs that align with your brand's mission. This attracts like-minded individuals who resonate with your message.
Also, create online platforms such as forums, social media groups, or online communities where customers can interact, share experiences, and seek advice.
Tools and technologies for enhancing customer connection
Businesses can achieve strong customer connections using various tools and technologies. 
Here are some effective options:
Customer relationship management (CRM) software:

CRM systems

like Salesforce, HubSpot, and Zoho CRM help businesses handle customer interactions, keep track of communication history, and gather insights to customize their services.

Email marketing platforms:

Platforms such as MailChimp, Constant Contact, and SendinBlue assist businesses in delivering focused and personalized email campaigns, ensuring they update customers about promotions, news, and updates.

Social media management tools:

Hootsuite, Buffer, and Sprout Social helps businesses manage various social media accounts, schedule posts, and interact with customers across different platforms.

Live chat and chatbots:

Software options like Intercom, LiveChat, and Drift provide immediate communication choices, enabling businesses to engage with customers instantly and even automate certain interactions using chatbots.

Personalization engines:

Solutions such as Dynamic Yield and Evergage empower businesses to craft personalized experiences by tailoring content, product suggestions, and offers according to customer behavior and preferences.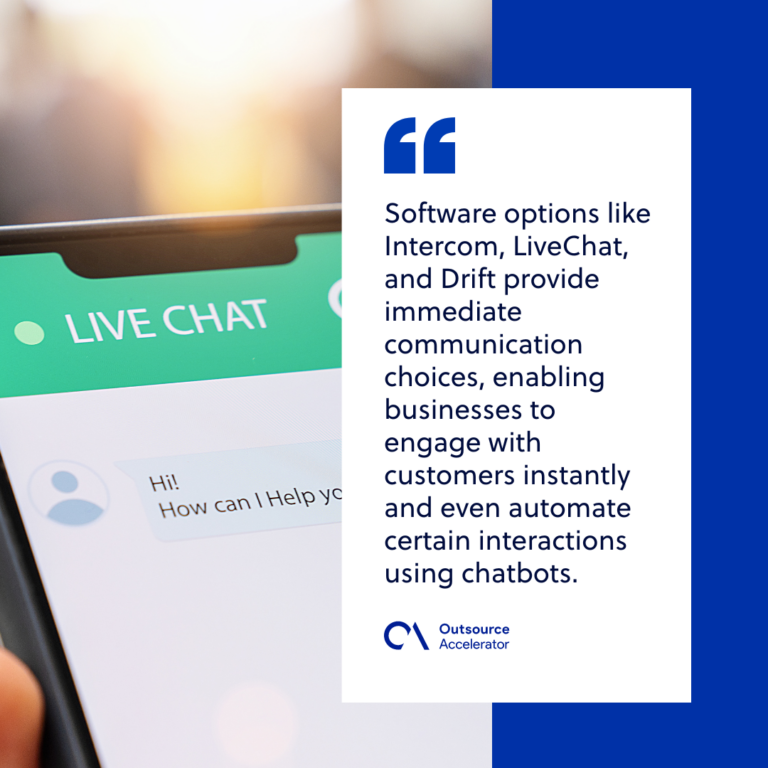 Make customer connection a priority in business operations
Prioritizing customer connection isn't just one part of doing business; it's a way of thinking that affects how a company works, plans, and succeeds. 
The journey to do this starts with trying to understand, help, and make customers happy.
As we progress in the ever-changing business world, remember that each talk with a customer is a chance to build a lasting bond. Each bond helps create a better future for both businesses and the people they serve.