Best practices for cross-selling and upselling your products and services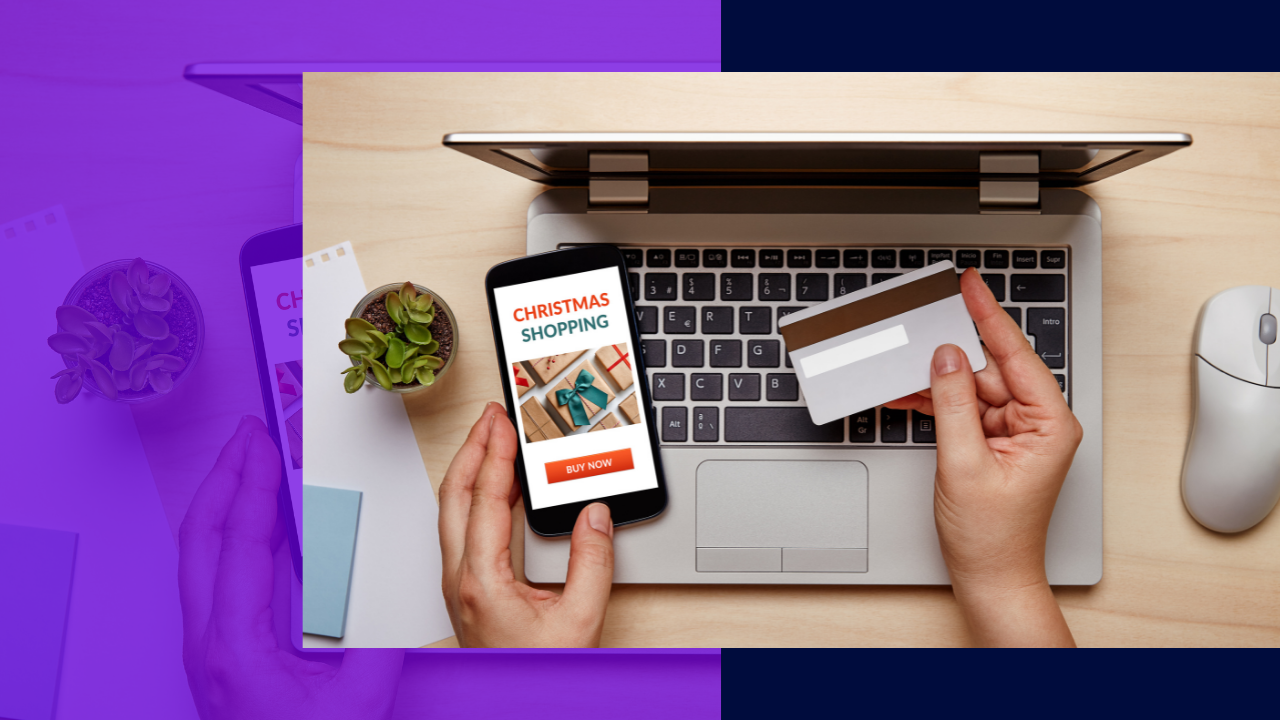 Your income generation does not just stop once you have closed some sales with your customers. Keep in mind that your existing customers are likely to buy more than your target prospects.
You always have the opportunity to acquire additional sales on top of your customers' initial purchases. And this is by cross-selling and upselling more of your offered products and services.  
These two techniques are crucial to boosting your sales figures, but how can you incorporate them into your strategies? Here's all you need to know.
Cross-selling vs upselling: What are the differences? 
Cross-selling and upselling are activities that can help you increase your revenue without having to spend more on different marketing channels. 
In most cases, these two sales strategies are used interchangeably. But they have their differences and, at the same time, offer distinct advantages for your business growth.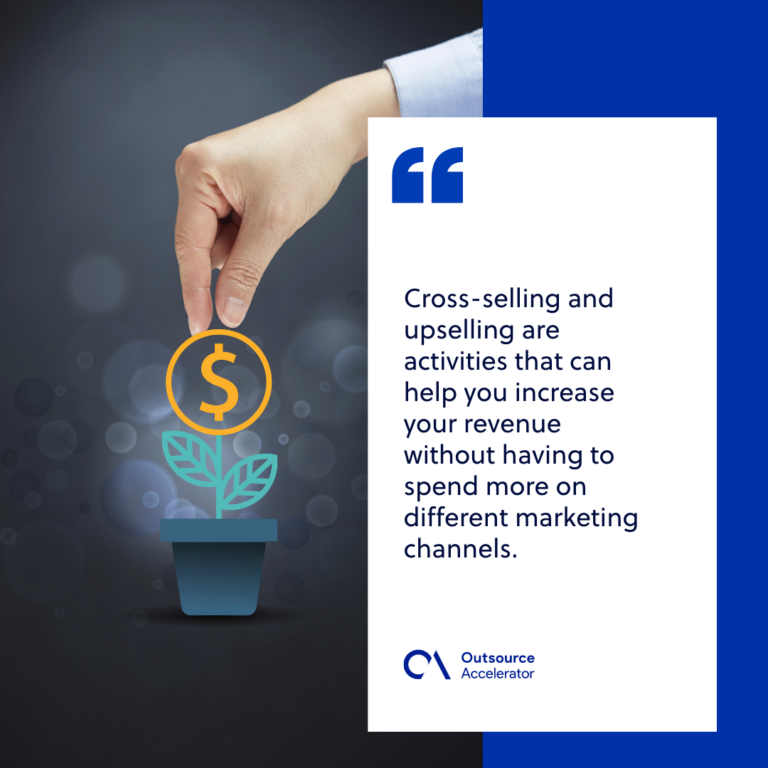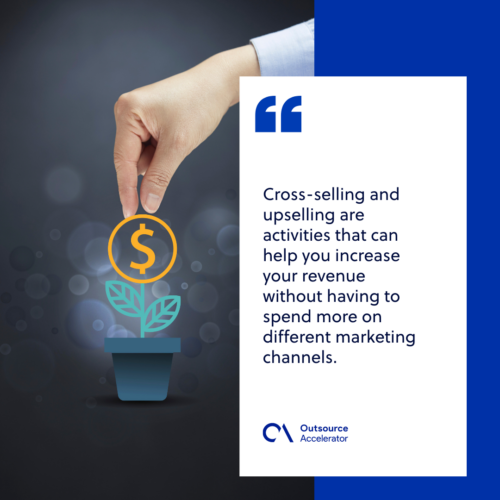 Cross-selling
Cross-selling involves selling additional products or services aligned with what a particular customer has already purchased. 
For example, a gadget store sales representative suggests buying items like a power bank or a headset to a customer purchasing a new phone. 
Upselling 
On the other hand, upselling aims to encourage customers to spend more by offering an upgraded version of what they are opting to buy. While cross-selling typically occurs business-to-consumer, upselling can also apply to business-to-business transactions. 
One example is when an online tool can be used for free but only for its essential features. Upgrading to the premium plan will unlock additional and better features but require a monthly or yearly subscription fee.  
Cross-selling and upselling best practices 
To help you master the art of cross-selling and upselling, follow these best practices: 
Highlight the value of your products and services 
First, you need to determine what your customers' pain points are. Think about how your products and services complement one another. From there, emphasize how the value of their purchase will improve if they buy your additional offerings. 
When you fully understand your customers' needs, it will be easier to establish their touchpoints. In turn, your cross-selling and upselling offers are more likely to succeed. 
Personalized offers 
Customers today expect more personalized offers from their chosen brands to shop. Fine-tune your customer engagement by encouraging them to interact with your brand using your social media channels. 
Collect as much information as possible through your customer reviews, feedback, and your analytics. Use what you have gathered to create your customer personas and base your personalized offers accordingly. 
Know the right timing to make an offer 
You can consistently cross-sell and upsell before and after your customers have placed their orders. You just need to determine the right timing. 
Before the purchase
Here are two examples of situations where you can cross-sell or upsell before your customers make their first purchase:
When customers add an item to their cart, show them other possible add-ons that complement what's in their shopping cart. 

For customers who go through your specific product's landing page, showcase how upgrading to a premium plan can benefit them. 
Sometimes, it can be quite hard to cross-sell and upsell once your customers have made their purchases. In most cases, they may ignore all your cross-selling and upselling activities. So showing cart upsell products and cross-sell should be done wisely.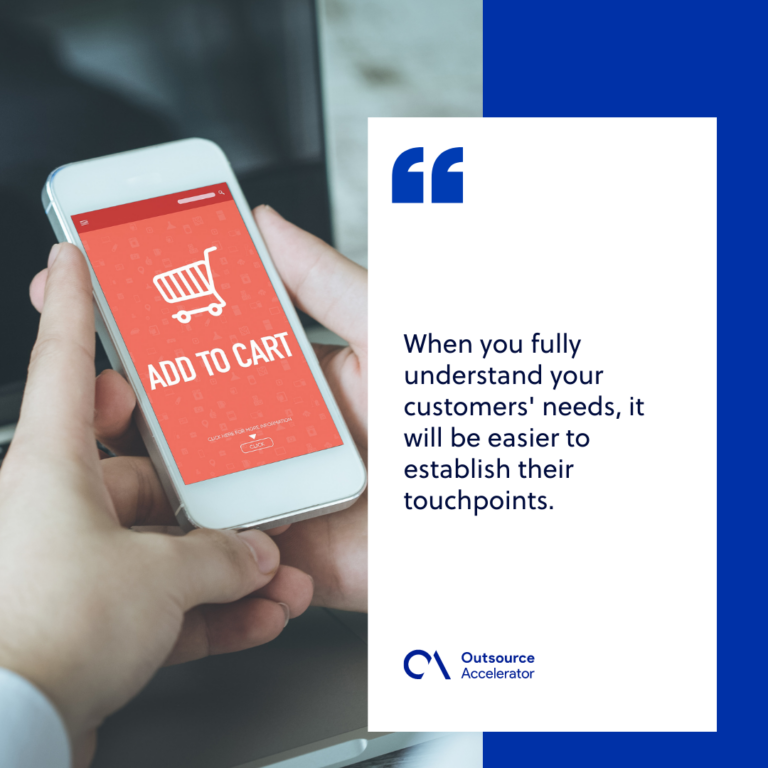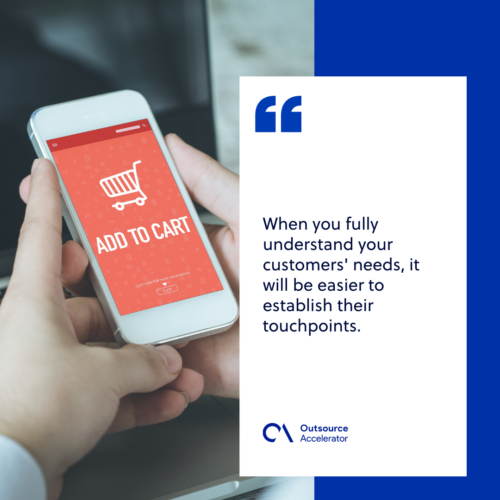 After the purchase
The key here is to actively make an effort to get them back to your brand. Here are two examples where it's best to cross-sell and upsell after your customers have completed their orders: 
Take advantage of social media and use targeted campaigns for your followers who have purchased something from your brand. 

Another way is to create email campaigns to be sent to your customers after spending some time with their purchased product or service. 
Whether you are cross-selling or upselling before or after your customers' purchase, it is highly recommended to utilize FOMO marketing. 
Research shows that the fear of missing out (FOMO) happens to 56% of social media users, especially to 69% of millennials. A significant portion of cross-selling and upselling purchases are outcomes of FOMO.
Offshore cross-selling and upselling specialists through Outsourced!  
Seal the success of your sales strategies with Outsourced! Hire today's cross-selling and upselling specialists that will function as an extension of your sales team. 
Contact Outsourced today to get started!