The role of a contact center agent in a company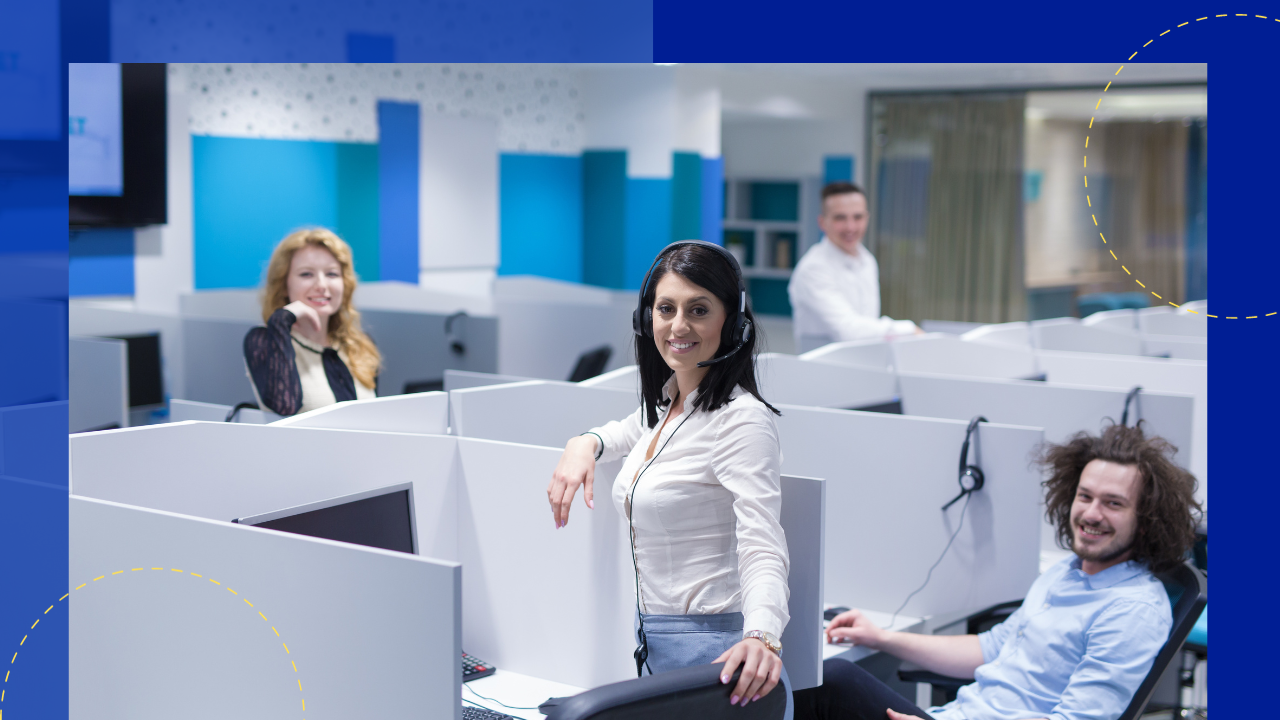 If you've ever interacted with a customer service representative over the phone, chances are you were speaking with a contact center agent.
These individuals play a crucial role in creating positive customer experiences and maintaining strong customer relationships.
ReportLinker predicts that the call center market worldwide will be valued at $494.7 billion by 2030. This data shows how important a contact center agent's services are globally.
Let's delve further into the role of contact center agents. We'll explore their responsibilities and skills and why they are vital to a company's success.
What is a contact center agent?
A contact center agent (aka customer service representative) is a professional who handles incoming and outgoing customer interactions on behalf of a company.
Contact center agents are typically stationed in a contact center, using various communication channels such as phone, email, chat, and social media.
They are the frontline representatives of a company and serve as the bridge between customers and the organization they work for.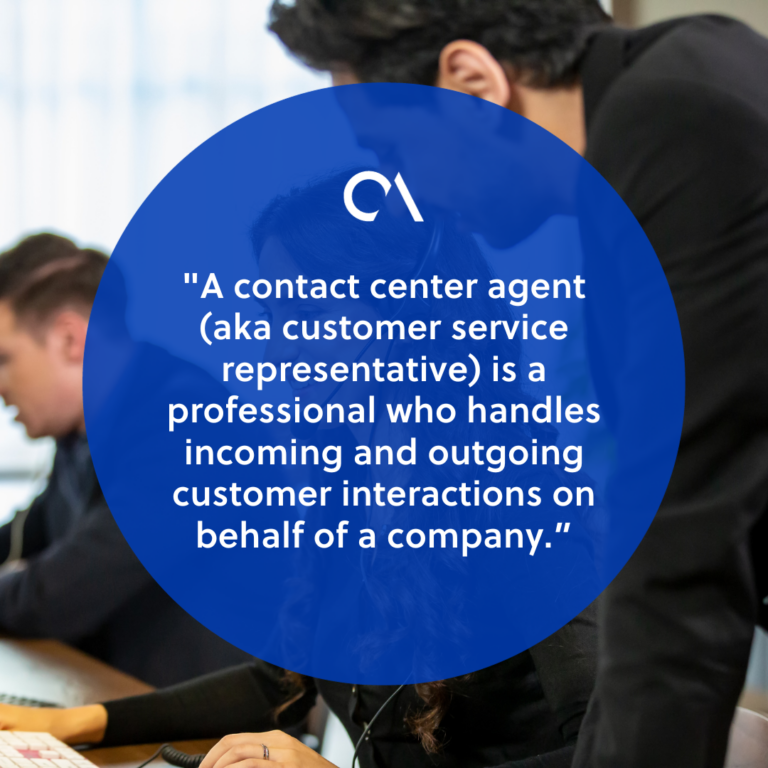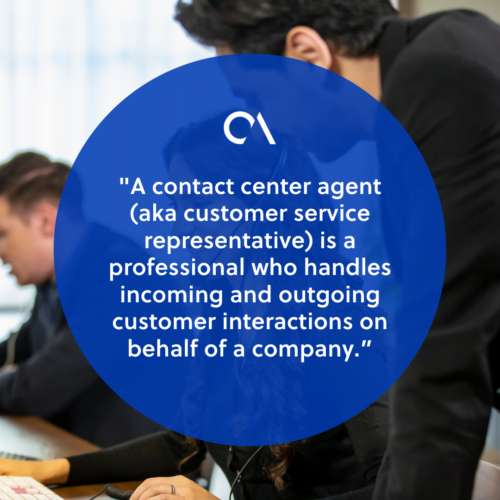 Contact center agent vs. Call center agent
While "contact center agent" and "call center agent" are frequently used interchangeably, they have a subtle distinction.
A call center agent primarily focuses on handling phone calls, whereas a contact center agent has a broader scope and utilizes multiple communication channels.
Contact center agents have the versatility to adapt to any communication platform preferred by the customer. This ensures a seamless and convenient customer experience.
Roles and responsibilities of a contact center agent
Contact center agents perform a wide range of tasks, all aimed at delivering excellent customer service and support. 
Here are some key responsibilities of a contact center agent:
Handles customer inquiries
Contact center agents are the front line of customer support. To assist customers, they:
Address questions

Provide information about products or services

Offer solutions to problems
Resolves customer issues
A contact center agent is critical in resolving customer concerns and complaints. Contact center agents do so by:
Investigating the issue

Identify appropriate solutions

Working diligently to ensure customer satisfaction
Processes customer requests
Contact center agents ensure that all customer requests are handled accurately and efficiently. They help customers with:
Placing orders

Processing returns

Making changes to their accounts
Provides technical support
A contact center agent with technical expertise helps customers troubleshoot and resolve technical issues related to products or services.
Tech agents guide customers through step-by-step solutions and ensure a smooth resolution.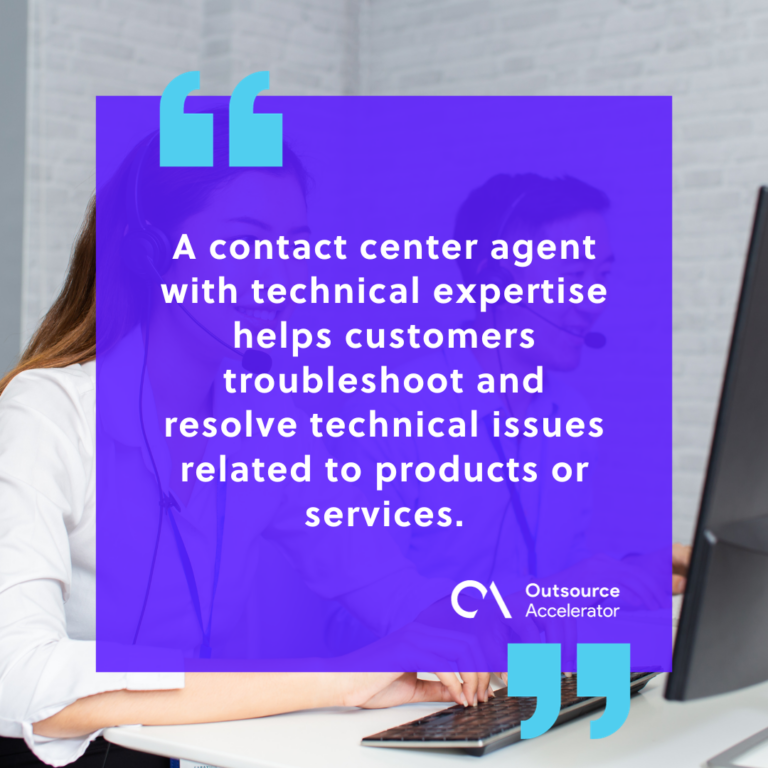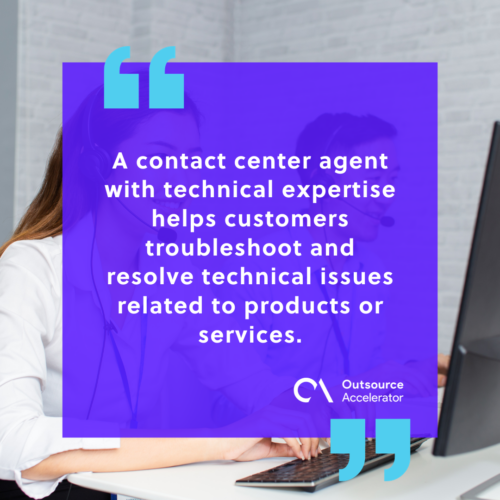 Offers product or service guidance
Contact center agents have an in-depth understanding of the company's offerings and can guide customers. This helps potential and actual buyers make informed purchasing decisions.
Customer relationship management
Building and maintaining positive customer relationships is a vital responsibility of contact center agents. They aim to create a personalized experience for each customer, fostering loyalty and satisfaction.
Effective communication
Contact center agents possess excellent communication skills. They listen actively, ask relevant questions, and communicate clearly and succinctly to ensure a mutual understanding with customers.
Record keeping and documentation
A contact center agent diligently documents customer interactions, including inquiries, complaints, and resolutions. This information is invaluable for future reference, trend analysis, and improving customer service.
Adapting to technology and software
Contact center agents work with various software applications and tools, such as CRM systems and knowledge bases. They must quickly adapt and leverage new technologies to provide efficient and accurate customer support.
Skills and qualities of a good contact center agent
A good contact center agent requires a combination of skills and qualities. Here are some essential attributes that contribute to their effectiveness:
Empathy and patience
Contact center agents empathize with customers' concerns and display patience, even in challenging situations. They put themselves in the customer's shoes and work towards a resolution with understanding.
Problem-solving ability
A good contact center agent possesses strong problem-solving skills. Reliable agents should be able to:
Analyze complex situations

Identify the root cause of the issue

Propose effective solutions that align with company policies and customer needs
Active listening
Contact center agents actively listen to customers, paying attention to their words, tone, and underlying messages. They use this information to respond appropriately and offer tailored solutions.
Flexibility and adaptability
A contact center agent adapts quickly to changing circumstances and customer needs. 
Contact center agents embrace new technologies, communication channels, and continuously learn to enhance their skills.
Positive attitude
Contact center agents approach each customer interaction with a positive mindset. They remain calm, polite, and professional, even when dealing with irate customers.
Their positive demeanor helps diffuse tense situations and contributes to a pleasant customer experience.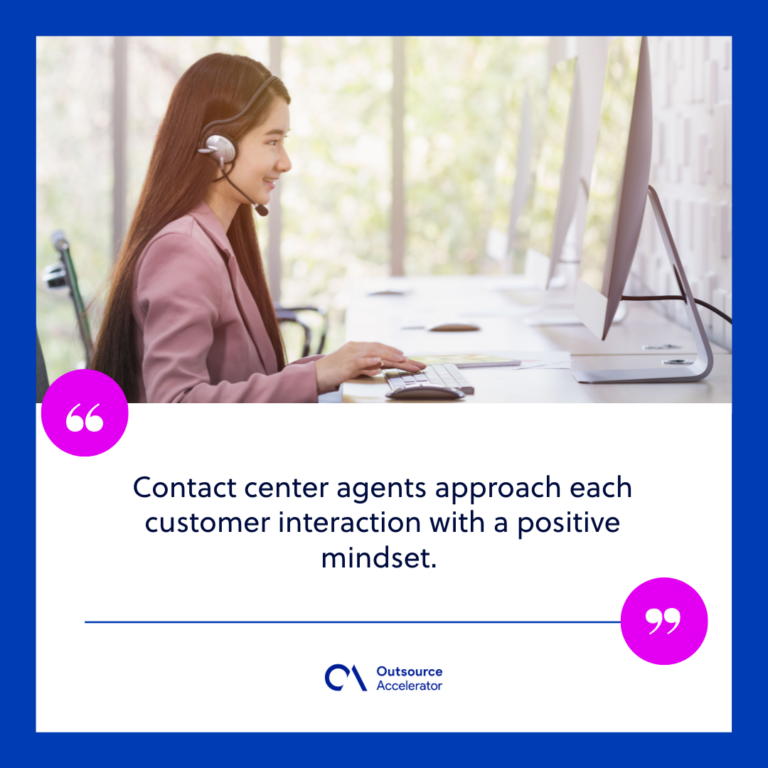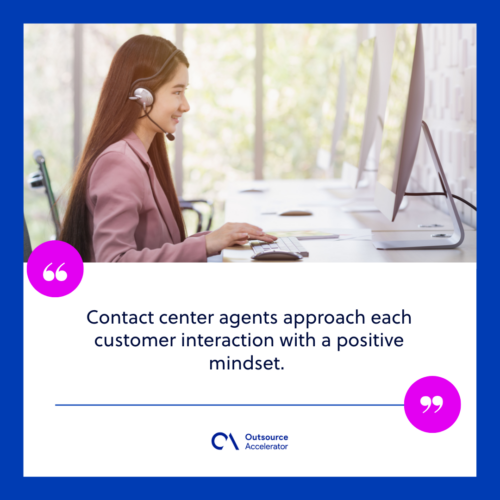 Importance of a contact center agent
A contact center agent is far more than just a representative answering phone calls. Effective contact center agents are crucial to a company's success and overall customer experience.
Here's why they are so important:
Customer satisfaction

. A contact center agent directly impacts

customer satisfaction

levels with every interaction.

Brand image

. Agents serve as ambassadors, shaping how customers perceive the brand.

Issue resolution

. Timely and effective problem-solving by a contact center agent prevents customer churn.

Data collection

. Agents gather valuable customer insights that inform business decisions.

Revenue generation

. Exceptional service by contact center agents can lead to increased sales and customer loyalty.

Continuous improvement

. Contact center agents can find areas where processes, customer experience, and operational efficiency can be improved.