Multichannel support: Why it's a must for a better customer experience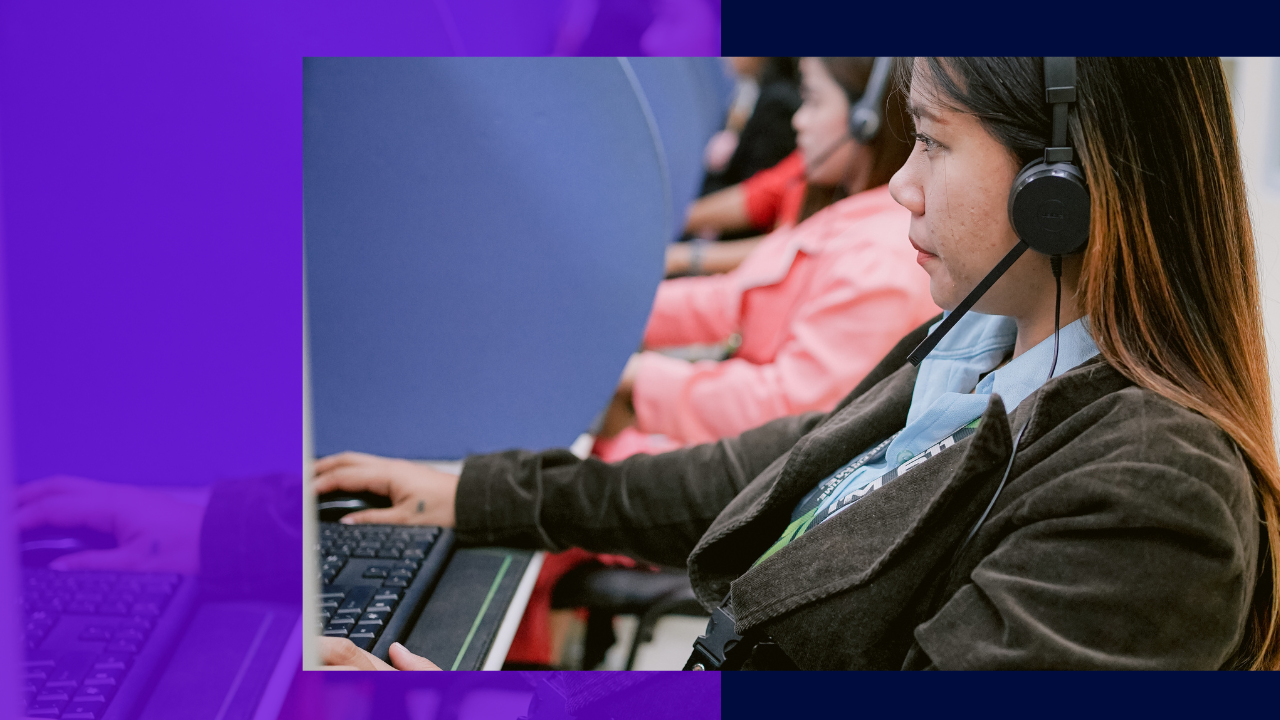 Customer is king in any business venture.
Thus, businesses do everything in their power to ensure that their customers are satisfied with their services.
Businesses have devised many strategies to ensure this. These strategies range from using new technologies and building customer-centric platforms to utilizing customer analytics.
Another technique businesses use to improve customer satisfaction is providing multichannel support for their customers.
Companies unable to provide this on their own often turn to outsourcing firms like SixEleven for support.
What does multichannel support mean?
Multichannel support refers to the availability of customer support services across multiple channels.
These channels can include:
Email

Live calls

Live chat

Social media

Self-service portals
Providing customers with different ways to connect with businesses is the next step towards giving them the best possible customer experience.
This level of support is better and more convenient than some businesses' traditional single-channel customer services.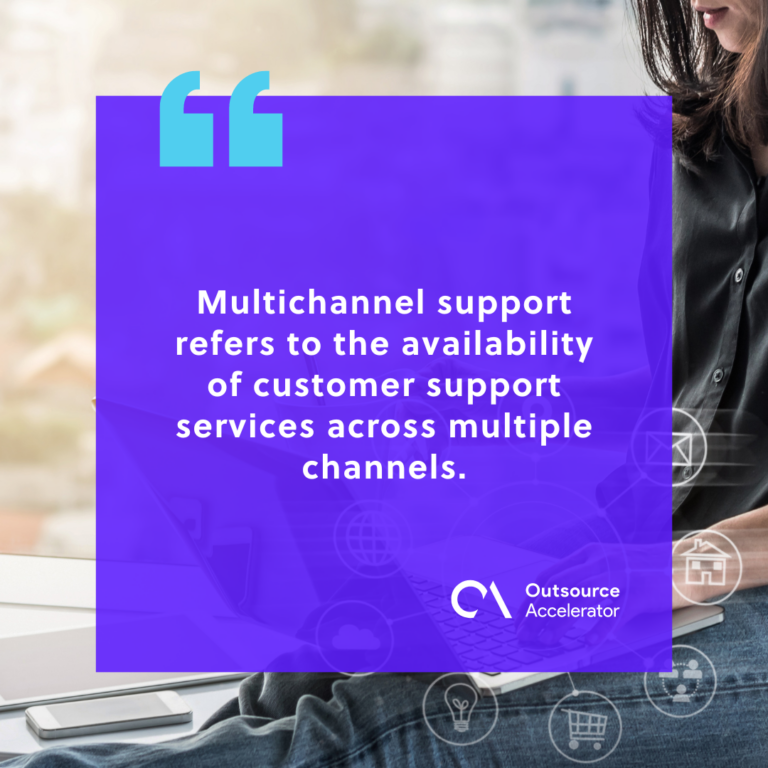 Types of customer support channels
Below are the different types of support channels utilized by businesses for their customers' convenience.
Email support
Emails are still among the most popular channels used in customer support.
This channel is more suitable for longer exchanges that may contain sensitive information and other complex details.
It's also more customer-friendly as it allows them to respond when it's most convenient for them.
Live calls
Live calls are another common customer support channel.
This provides a more direct way of communication between the customer and support agents.
Like email support channels, live calls are ideal for resolving more complex issues.
Live chats
Live chats are a way of communicating with customer services when using a business's website.
Customers visiting these websites can initiate live chats by typing their inquiries into designated chat boxes or clicking on certain buttons.
Social media
Social media support channels emerged as more businesses built their presence on social media platforms.
This presents a convenient way for customers to connect with a business's support team without leaving the platform their currently using.
Self-service portals
Self-service portals are built for customers who wish to resolve issues without contacting customer support agents.
These portals contain FAQs and other knowledge repositories that can help customers troubleshoot issues on their own.
Importance of multichannel support
The significance of having multichannel support services stems from the importance of customer experience to businesses.
Businesses must ensure that customers can avail of their products and services at their convenience.
In the same vein, they must also ensure that any issues arising from these products and services can also be addressed at the customer's convenience.
As multichannel support lets a business's support team handle issues more efficiently, it also shortens the time needed to resolve these issues.
Lastly, a business's customer support is a reflection of a company's stance towards its clients.
When a business shows dedication to providing quality customer services – such as multichannel support – it shows customers that they are at the forefront of the company's decision-making processes.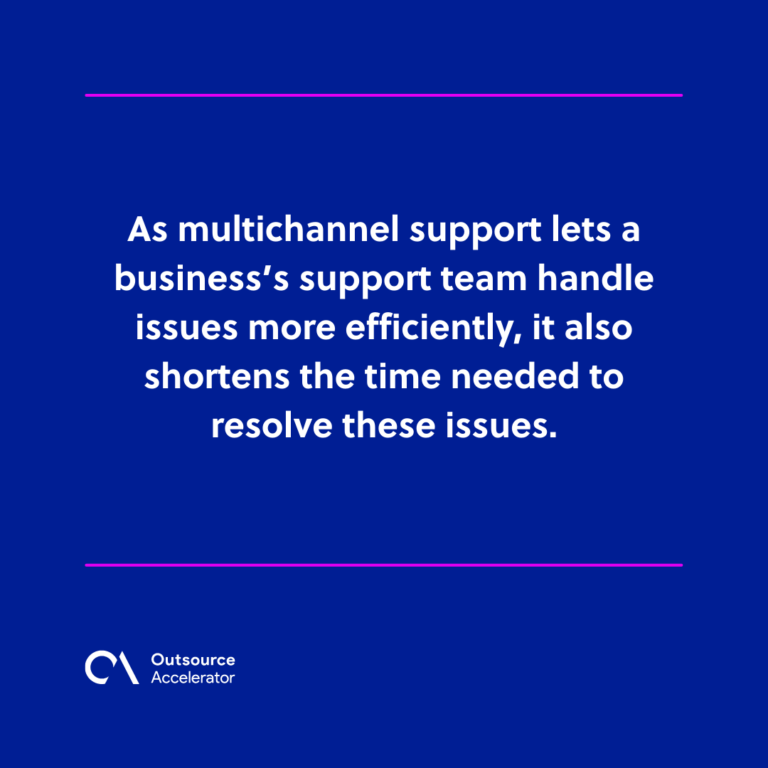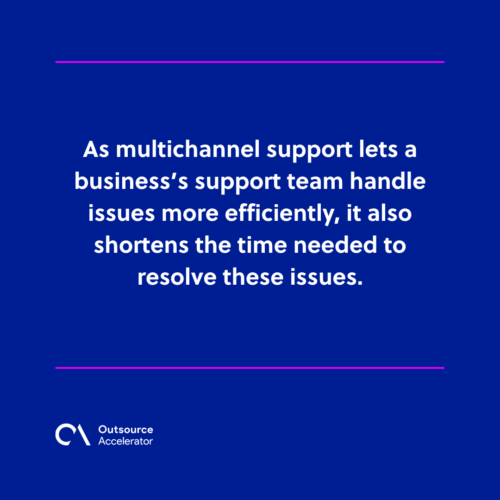 Choose SixEleven as your multichannel support services provider
SixEleven is a tried and tested outsourcing firm that can provide your company with multichannel support services.
This firm combines its agents' skills with the latest industry technologies to ensure your business's customers receive only the best customer service.
SixEleven draws on its fifteen years of industry experience to adeptly handle the operations clients entrust to the company.
Its 3000 (and increasing) staff also gives it great flexibility to adapt to its clients' needs and provide tailored solutions.
Book a call with SixEleven and level up your business's customer services!