Perks of acquiring cloud staffing solutions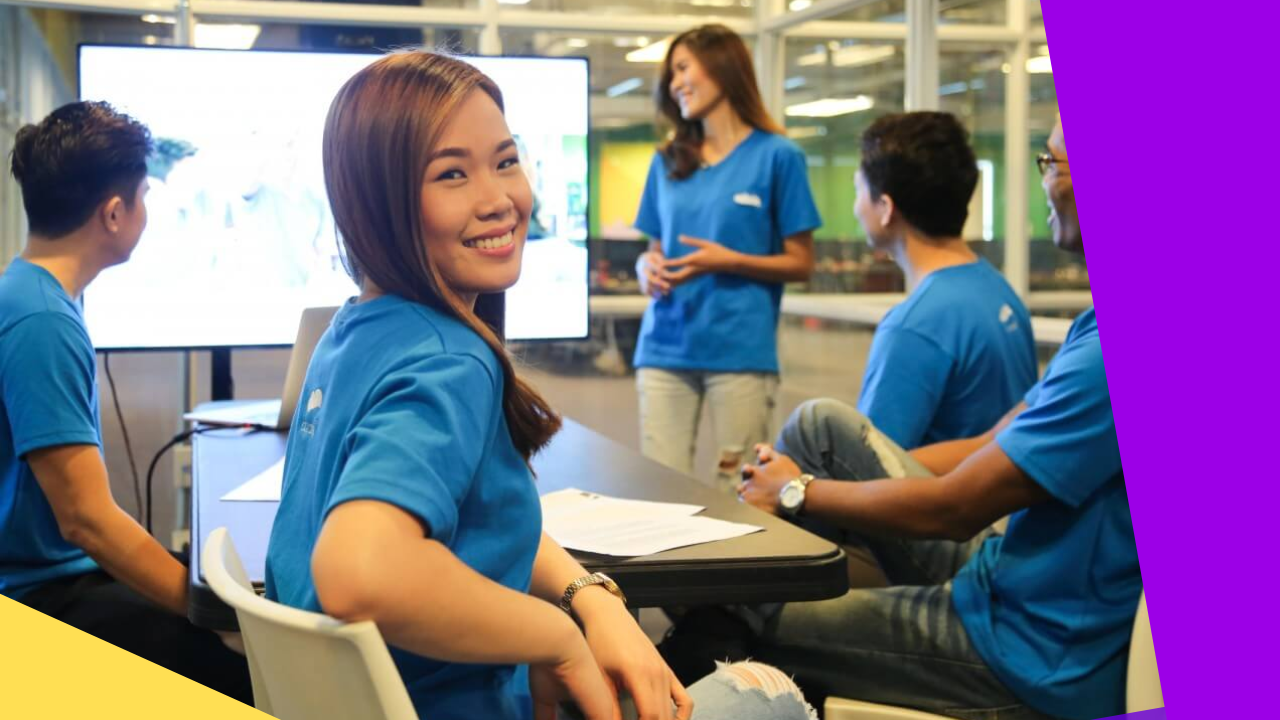 Cloud staffing may be a foreign term for some, if not, most people. However, it is a strategic practice that enables you to elevate your business's competency through smarter outsourcing. Cloud staffing also allows businesses to streamline their daily operations with the help of their cloud staff. 
The term cloud staffing originated from an outsourcing company, Cloudstaff. A cloud staffing solution is just the right mix of seasoned experts and cutting-edge technology. Who would've thought that there could be a much simpler yet profitable way of outsourcing? 
Advantages of cloud staffing
Cloud staffing solutions lets you work with global talents through the cloud. It basically eliminates your outsourcing concerns, not to mention the underlying challenges of having to work remotely with your subcontracted staff. 
Cloudstaff revolutionizes the outsourcing practice as a whole. All you have to do is to specify your outsourcing requirements, assign specific tasks to your remote cloud staff and establish their workflow. No need to worry about all nitty-gritty as Cloudsatff will take care of nearly every fundamental necessities of your outsourced team.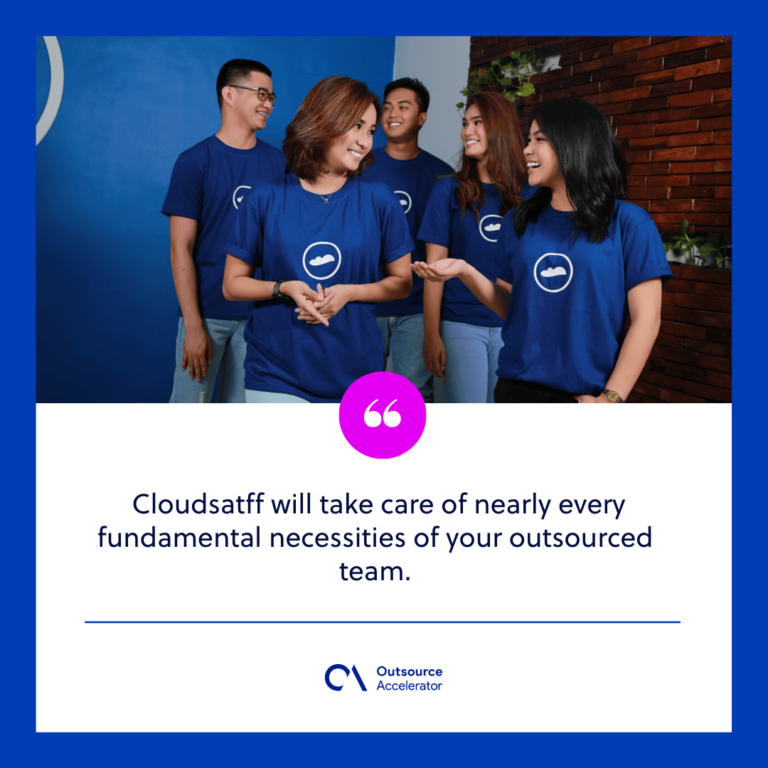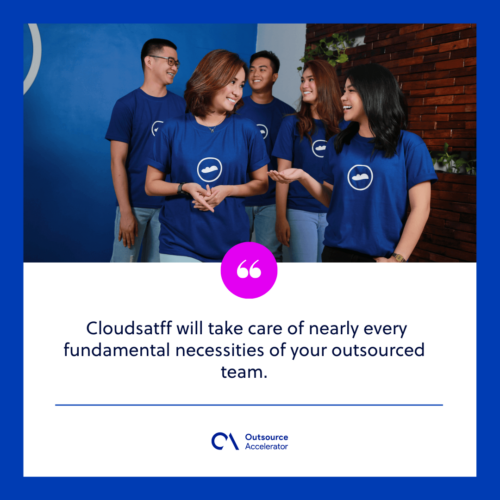 In addition to that, Cloudstaff outsourcing also offers the following advantages:
Security
Part of the standards of Cloudstaff is having stringent physical and data security protocols. Plus, it also lets you augment additional security measures to meet your outsourcing requirements. You can be most certain that all your company's data will be kept secured and private at all times. 
Staff retention
Cloudstaff has a proven employee retention track record of 98.1%, which reduces the need to hire and train new staff over and over. They have experienced staff available for you anytime, without the need of having them to undergo basic training. This means that there will be no time to lose in onboarding your outsourced staff as it will help boost your productivity instantly. 
Innovation
In terms of infrastructure, Cloudstaff has first class business suites that enables your remote staff to work conveniently. Its offices in Manila, Clark and Cebu are also located near public transport centers for a faster and lesser hassle travel period.
In terms of technology, what makes Cloudstaff standout among other outsourcing providers is its innovative technology. It makes use of cutting-edge systems that allows you to still be in control of your remote team.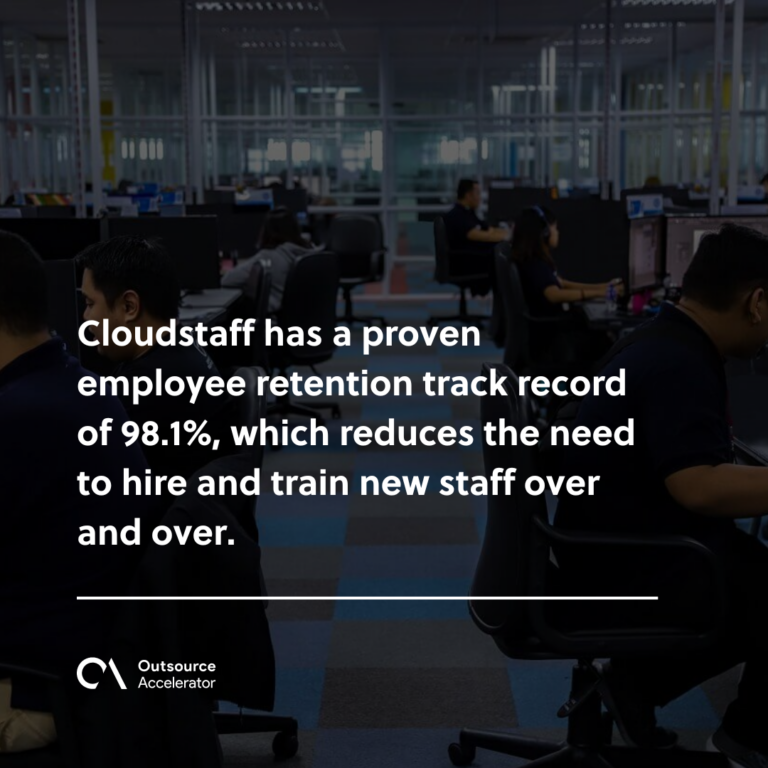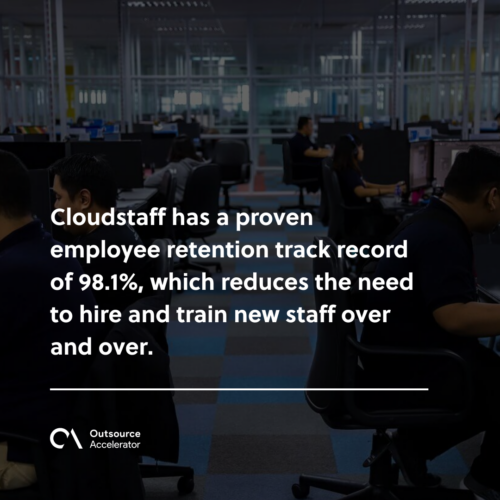 Ready to build your team? 
Cloudstaff has professionals that specialize in different industry sectors. These seasoned experts have specific skill sets that are shaped through years of training and experience in working for different clients. Cloudstaff is backed with its proven services in different industries such as real estate, finance and accounting, ecommerce, IT related services, creative and marketing, customer service, and more. 
To jumpstart your outsourcing needs with Cloudstaff, the first step is to let them know about your outsourcing requirements. You can do this by filing out all information needed in the Get Pricing page. You will be then contacted by one of their outsourcing specialists to discuss your outsourcing needs and goals. 
Here's Cloudstaff's pricing overview to help you with your outsourcing venture.