An eight-minute guide into call auditing services
Last updated: April 29, 2022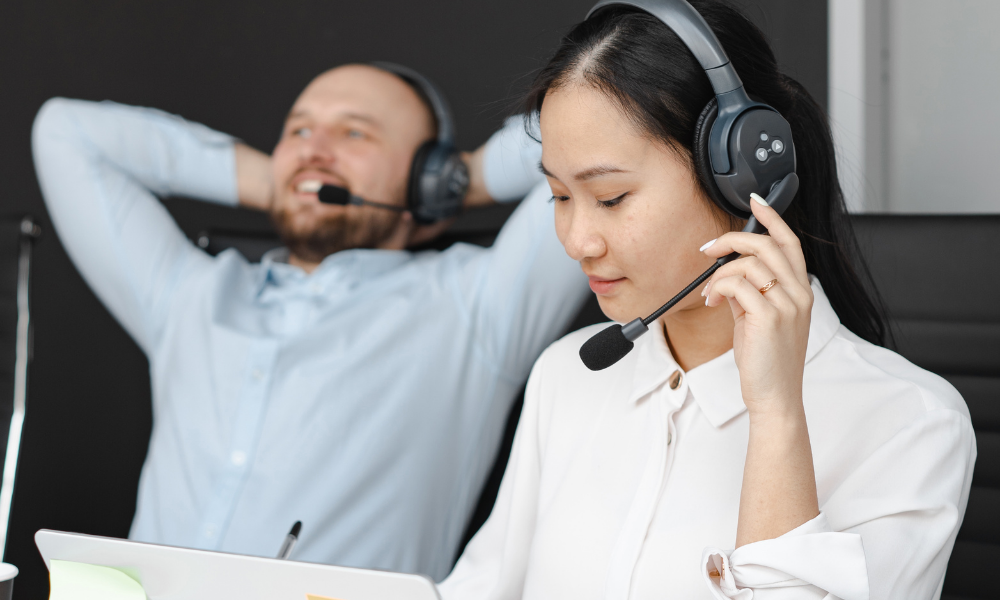 Hiring a call center is more than simply forming a team to make and receive customer calls. Clients need to make sure that their team's performance is at par with their expectations. 
As much as customers want to assure themselves of getting quality products, clients also want to guarantee getting quality service. After all, their call center team's faults could pretty much affect their branding and credibility.
This is where call auditing plays its role. 
Like in quality assurance, call auditing identifies what needs to be done to improve a call center team. Find out everything about this procedure in this quick guide.
What is call auditing?
Call auditing, also known as call center performance evaluation, refers to the process of evaluating and reviewing call center strategies for their quality. It points out the efficiency, effectiveness, and compliance levels in a call center team.
Audits done successfully can help determine the areas of opportunity for a company, their strengths, weaknesses, and aspects needing improvement. Its results are then compared to best practice companies as a benchmark on how their operations should go.
Internal call auditing can be done by experienced agents, supervisors, or internal auditors. Meanwhile, reports derived from successful call auditing are used as tools for transparency to clients, to determine where they are doing well and what needs to be improved.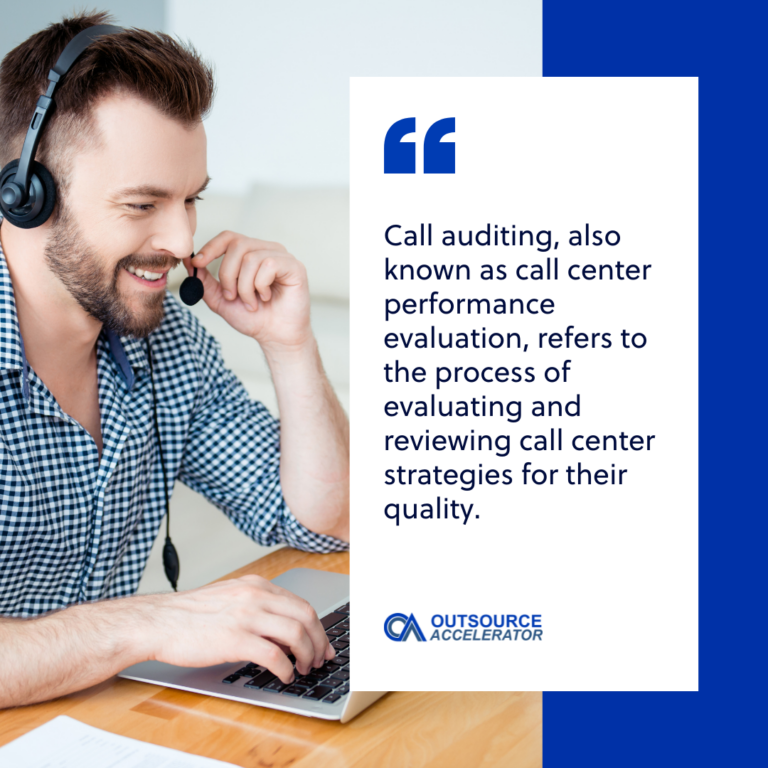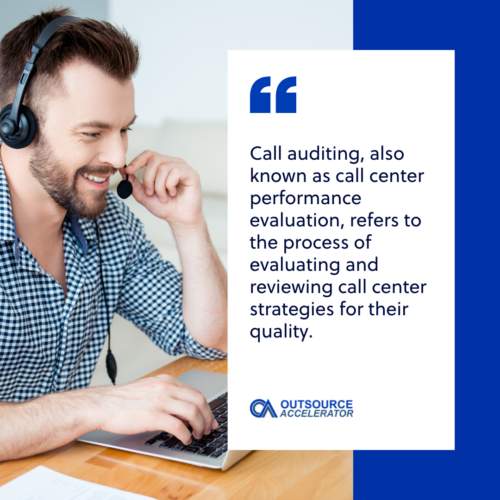 Why call auditing is important
Call auditing purposes can be classified into two categories. These are general audit, which covers a majority or all purposes; and specific audit, which includes one or a few of the purposes listed.
Specifically, call auditing is done for the following purposes including:
Performance improvement to identify service performance, effectiveness, and efficiency

Formulating informed decisions in times of mergers and takeovers, changes in markets, and change strategies

Determining compliance and quality opportunities

Calculating risks in implementing new business initiatives, and

Determining opportunities for upgrading technology and configuration 
Aspects to check in call auditing
Call auditing can be done with the same tools and software used in call quality assurance. But, since it involves a larger scale of call center performance, audits can be patterned according to the client's priority and other considerations.
When auditing calls, internal auditors look at the following aspects:
Inbound and outbound calls in terms of their classification, cost/benefit analysis, and call effectiveness
Customer experience and satisfaction ratings, and

The skills of the assigned agent
Call auditing KPIs
Like in simple quality assurance, call auditing aspects are categorized into different key performance indicators (KPIs) taken into consideration:
Call quantity
The amount of inbound and outbound calls recorded in a certain period can be a determiner of their team's efficiency. Usually, both the increase and decrease of customer calls can indicate the level of satisfaction customers experience in a certain product or service. 
While CSAT and NPS help in measuring satisfaction, internal call auditing can determine the root cause of their negative feedback, if any.
Clients can give a simple checklist in auditing each customer call and analyze its quality.
Average calls per agent
In line with measuring call quantity, it's as well important to measure the average calls an agent makes or receives per day.
Statistics say that a call center agent usually takes up to 50 calls per day, whether inbound or outbound. This may increase or decrease due to demand and allocation for each agent in a team.
Usually, having more calls to handle than the agents to take them indicates the need to increase their staff.
Call handling time
Call handling time, meanwhile, provides clients an overview of their agent's efficiency in resolving queries. This measures the time they need to handle a call, from picking up the phone to after-call work time (ACWT).
Having a high call handling time indicates that customers are waiting too long to have their issues resolved. This might reflect in their speed to answer, their time on queue, and the accuracy of their process.
A high call handling time could even indicate their need for improved staff training or additional employees to take calls.
Resolution rate
Not every issue is resolved during their first call. However, this instance opens the opportunity for improving their resolution rate.
Their efficiency in handling calls could impact the time it takes to resolve a certain task. This includes an agent's agility in pulling up customer information, being knowledgeable in a certain product, and friendliness throughout the call.
Call abandonment
An abandoned call can be a result of customers waiting too long to get accommodated. This could even result in high customer churn and rapid sales drop. 
Call abandonment is usually caused by a high average speed of answer (ASA) or handling time. Especially with a heavy volume of customers, agents might be occupied with handling multiple calls.
This could signal that a company should either improve its processes or hire new agents.
Forecast accuracy
Lastly, auditing call quantity can be related to the accuracy of their forecast. 
If the actual calls they receive are higher than their forecast, it signals that their agents might be overworked. If it's lower, meanwhile, then they underutilize their agents.
Conducting call auditing in your team
Both the client and their service provider should work on call auditing procedures to ensure that they get the most accurate results to use in improving their team.
Here are some of the best practices in conducting call auditing in a call center team.
Have proper auditing guidelines
Firstly, the team must have proper guidelines for call auditing. 
This should include the company's purpose and goals in auditing, the entire auditing procedure, and the metrics to measure each call.
Companies provide their auditing checklist for companies to evaluate. In some cases, online tools such as Process Street can provide some guidelines in making one.
Focus on the issue appropriate to the goal
Some metrics can be more urgent than others, depending on the company's goal in auditing. With this, internal auditors should focus on the crucial ones that can help improve the call center team more.
Assign a point person to the team
Having proper communication is the key to conducting a proper call auditing process. Whether a call center team works miles away or only a few hours from their client, they need to reach out and check on their clients in every step of their procedure.
This is why having a point person helps them conduct auditing better. The team can appoint the team leader or operations manager as long as they are included in the auditing team.
Keep call records and details as much as possible
Lastly, always remember to keep all records of each call to be audited, including their transactions, daily accounts, and other related aspects. At times, call centers keep their best calls and positive feedback for proof of having a high CSAT rating.
This is to ensure that the team gets the most accurate result on their reports.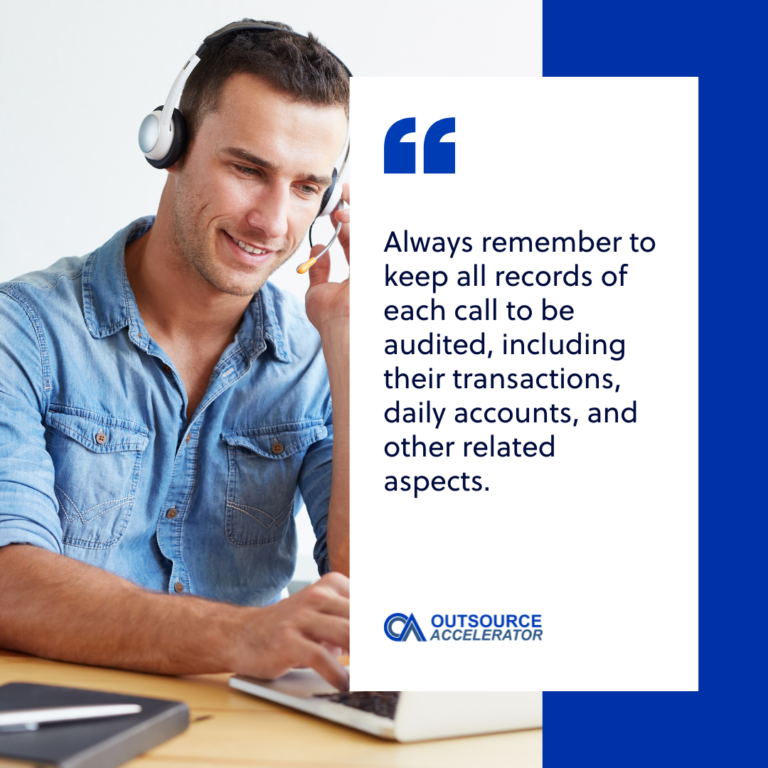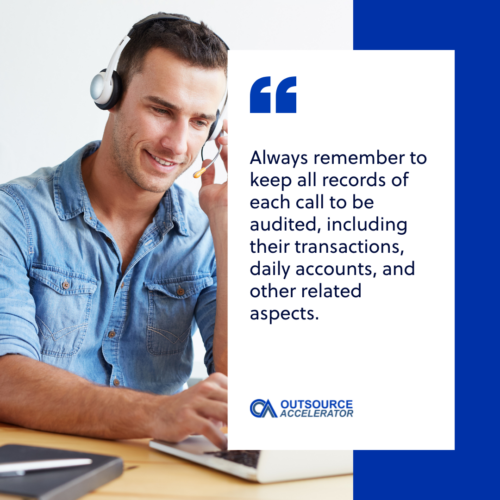 Call auditing software
To conduct proper call auditing, companies should have the proper software to help them work better and have better insight into their progress. 
A good auditing software has the following qualities:
Scorecard creation and customization features

In-depth analytics and reports on call performance and quality

Third-party software integration, especially with CRM software, and

Tools for feedback and coaching of agents
With that said, here are some of the call auditing software and tools a call center team can use:
Talkdesk
Talkdesk is one of the leading contact center/CX solutions for customer-obsessed companies. Being an all-in-one customer service platform, some of its features include call recording, workflow automation, ticket creation, and integration with CRM systems and websites.
Ameyo
Among the platforms listed, Ameyo offers individual call insights through its "agent self-monitoring" feature. 
What's more, it enables real-time call monitoring by supervisors and call recording so they can get back to them when needed.
Nice CXone
Like Talkdesk, Nice CXone provides an all-in-one contact center platform that makes auditing easier for teams and their clients. 
They combine the "best-in-class" omni channel routing and workforce automation features on an open cloud formatting.
Process Street
Process Street may be a unique platform in the list. Yet, call and contact centers use this to create SOPs, manage workflows, and organize monitoring processes using checklists. They even provide checklist templates that users can edit and utilize at their will.
Call auditing companies
As much as possible, clients should have an outsourcing partner that they can count on when it comes to call auditing. Most BPOs in offshoring countries now get to provide this procedure along with their offered services.
What companies simply need is to make sure to establish proper communication and relationship with their service provider for this.