Definition
What is After-Call Work Time?
After-call work time (ACWT), often known as post-call processing, is a part of call handling time that needs management attention. These activities are conducted during a customer call. It ensures that the agents offer excellent customer service.
If agents expend more than 20-30 seconds executing call wrap-up operations, there could be a reliability issue threatening the effectiveness of the agent. After-call work time takes up to one-third to one-half as the normal call. Many successful teams want to maximize and use this valuable time to improve agent results.
The functions that are often involved in after-call work time include logging the contact reason, logging the result of the outcome, scheduling follow-up contacts and actions, and updating colleagues. Once the agent has completed the duties, they will go back to being ready for another call.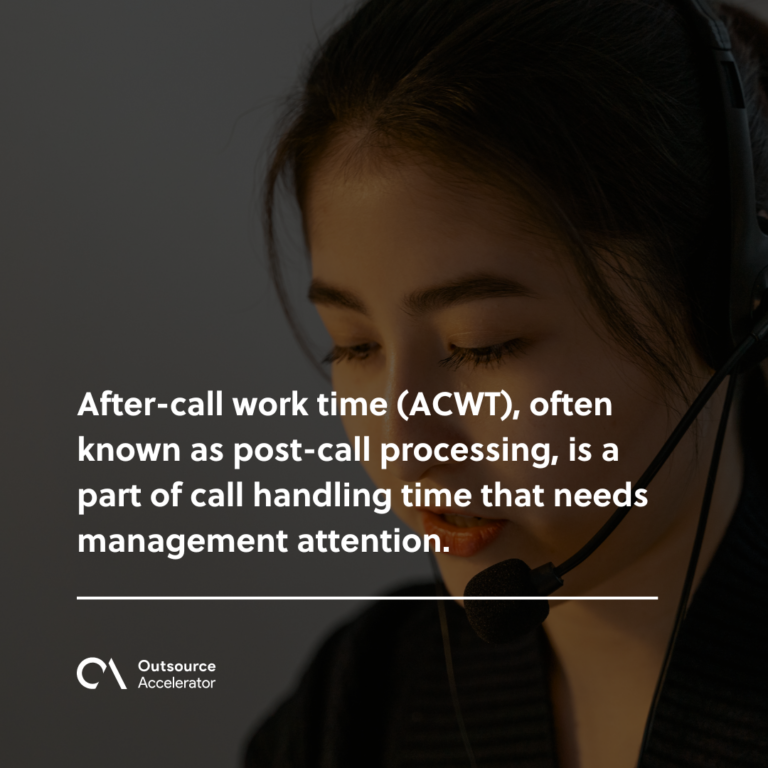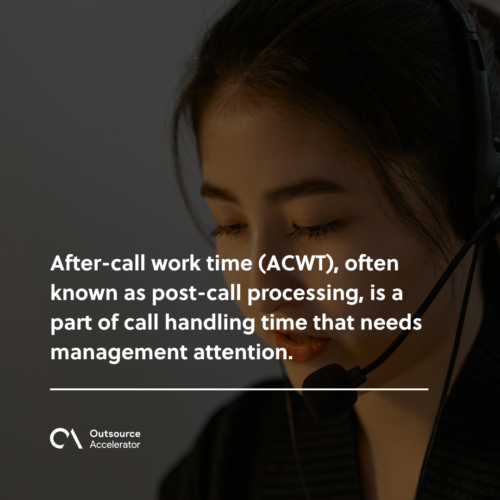 Benefits of tracking after-call work time
Metrics like after-call work time are an essential part of the outsourced customer support program, and that's why you need to collaborate with an outsourced call center that monitors after-call work time.
Through monitoring after-call time, the outsourced call center of your company can provide helpful guidance to the employees of the customer service department. Tracking after-call time would increase their efficiency and output.