Businesses should outsource admin work to grow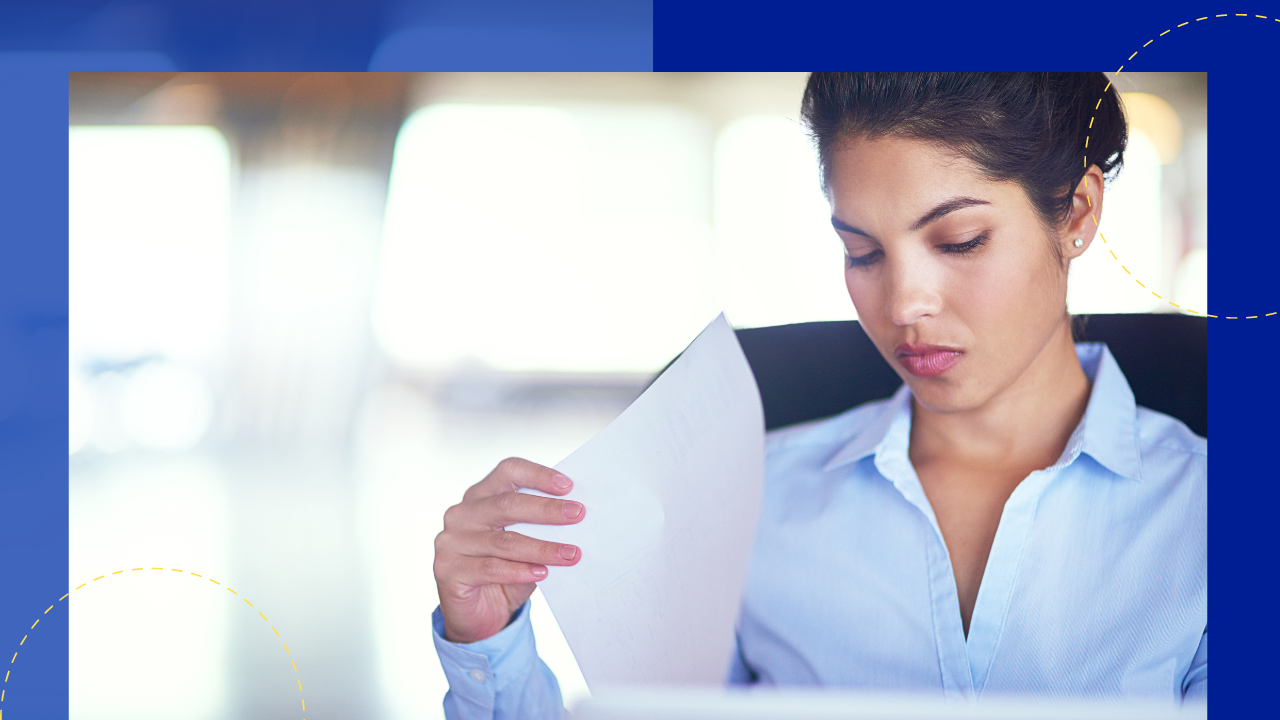 Businesses should outsource admin work to grow
Business owners who outsource admin work can clear more time to focus on their core tasks. Administrative chores, such as order processing, email marketing, web scraping, can all be delegated to outsourcing specialists. Atticus Solutions, a leading Philippines outsourcing supplier, shares their insights on this topic.

Third-party service providers will not only help lighten the load on your shoulders, but they are also skilled individuals who can do a more efficient job because they are well-trained in their specific field of expertise. 
If you are aiming for notable business growth, then outsourcing admin work is perhaps the best decision you can make for your company.
Online personal assistants are more productive in most cases.
Hiring an online personal assistant or virtual assistant can help unburden you with mundane and recurring everyday tasks. The key is to hire the best VA, and it could come from a pool of candidates recommended by a reputable outsourcing company.
In any business, there are so many essential tasks that can divert you from the main job of growing your company. This is more applicable in startups and small companies because they are not yet equipped to hire full-time employees in their own hometowns.
Hiring the right VA can help bridge the gap, keeping operational expenses low while helping business owners free up time to do higher-level assignments.
Many successful startups have been taking this route, and they have grown faster than expected. You can also make the same choice.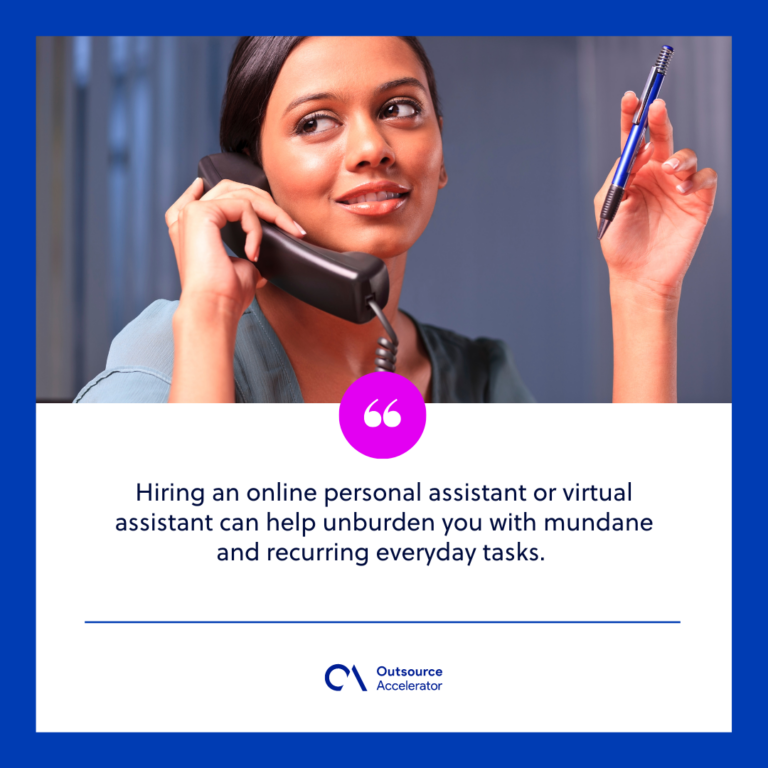 Get the work done faster with outsourced data entry services.
Data entry is one of the most mundane office tasks, but it is critical to run a business successfully. Thriving businesses have learned to outsource data entry and keep their staff fully engaged with their core competencies.
Outsourcing data entry tasks is better than adding them to the already full workload of your existing team members. It is crucial to keep these valuable business data organized and error-free, so personnel handling this repetitive and unexciting job should still be skilled and focused.
Meanwhile, hiring and managing your data entry team will also be quite taxing on your part. Checking and evaluating digital data should not be done haphazardly and can take a lot of your time. Thus, outsourcing data entry services are crucial to keeping all your customer information secure and safe from human errors and other potential threats.
Centralize your business' documentation and make it available online with data center outsourcing.
Data center outsourcing (DCO) is a trend you would not want to miss. This is the process of centralizing all of your business data tasks in one location, to be managed by an expert data outsourcing team using their state-of-the-art software and computer equipment.
DCO is essential to make the most of today's ever-changing digital landscape as it allows your organization to adapt to your exact computing requirements. It gives you the opportunity to balance economy and efficiency without compromising dependability and safety.
In layman's terms, you only pay for what you need, and your outsourcer guarantees to get it done safe and sound.
DCO features cloud computing and real-time lookup – which can be accessed by everyone in the company, even your customers. This would give your clients strong feelings of security, which then improves your overall customer satisfaction rating.
Implementing DCO can help your company expand faster. It gives you more opportunities to reach out to more customers and, more importantly, improve profit.
Quickly expand your reach and brand awareness.
As just mentioned, outsourcing administrative tasks will help your business reach more prospects. It can also facilitate in creating more brand awareness. How? Because you and your marketing team will get to focus more on actually promoting your business.
How can you initiate a comprehensive SEO and social media campaign if you are preoccupied with an ongoing customer information issue? A professional data outsourcing team makes sure that everything is seamless when it comes to managing all of your company data and keeping them confidential.
The important thing is for you to become confident about choosing to outsource admin work. Now that you have finished reading this article, and understanding more about how outsourcing works, you can feel a lot more secure in taking this path.
Atticus Solutions is a leading outsourcing supplier, specialising in back-office services as well as other verticals.