---
---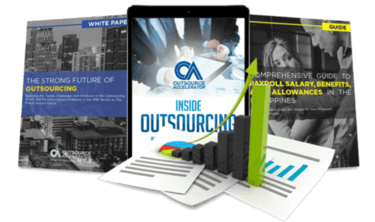 Outsource the right way, the first time
Get up to speed in outsourcing with this all-in-one tool kit
GET YOUR FREE TOOLKIT

PARTNER

PRO
About Atticus Solutions
Atticus.ph are Niche ERP IT Outsourced Staffing Specialists with Strategic HR services to help our clients build leaders within the organization and scale their teams.
We help SME's/Startups scale with GREAT outbound sales representatives and admin/technical support staff. We are founded by experienced entrepreneurs who personally handpick talent and hire as if they were hiring for their own company. We continuously invest in technical skills and promote the Growth Mindset thinking to all employees, making them globally competitive.
What Atticus Solutions offers its clients
Apart from our brand that attracts talent, we also work with our clients to develop HR systems to continuously develop culture and elevate talent. Strategic HR services we provide are organization design, job architecture, performance management, and benefits & compensation structure.
How Atticus Solutions outshines the competition
We believe in finding ways to add value to our clients guided by our core values - Proactive Communication, Excellent Customer Service, and Initiative to add value. We develop systems and culture to create leaders for our clients who can add value to their business and reward these leaders for times they perform above expectations.
Atticus Solutions company structure
We are a boutique offshore staffing firm owned by 2 Filipino entrepreneurs, both of whom have received their MBA top-ranked institutions - London Business School and Darden Business School - University of Virginia. They started offshoring when their classmates and contacts needed help in scaling their businesses by building their teams in the Philippines.
Sample highlight service offering of Atticus Solutions
Our monthly management fee includes value-added HR services on top of operational and IT support. We have a tiered pricing as you grow your teams.