Essential business metrics for marketing and sales in small business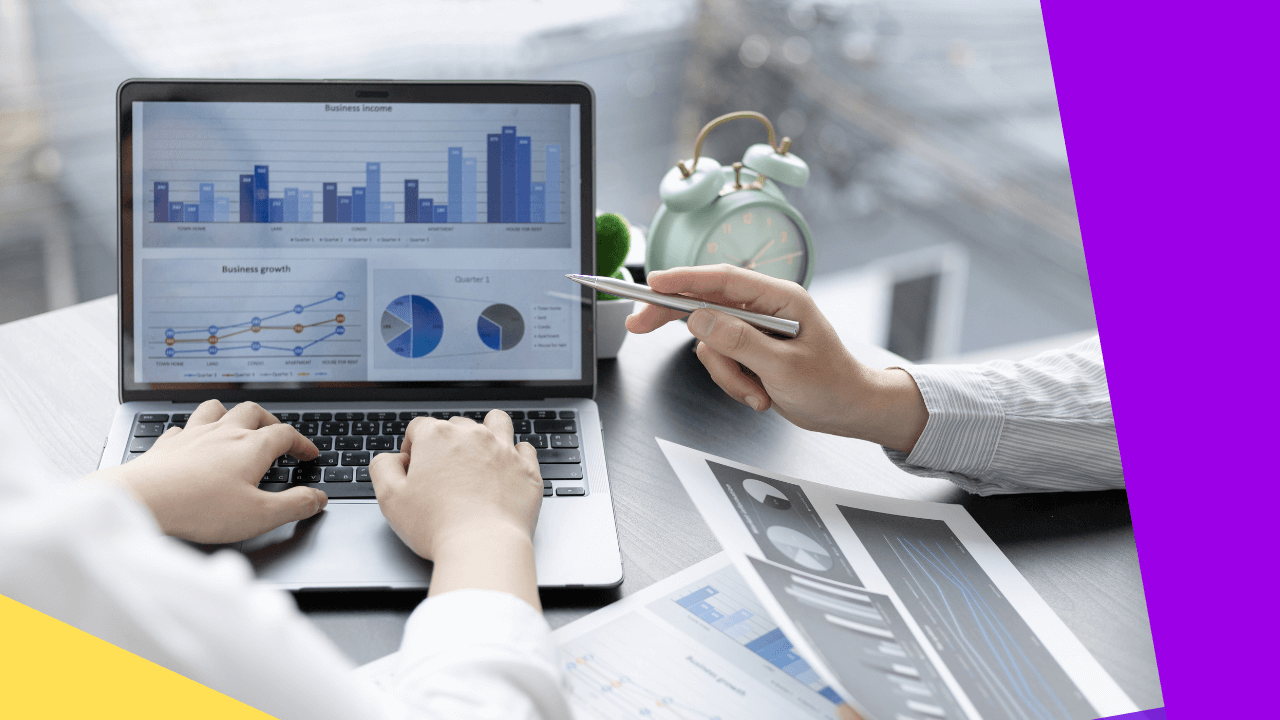 Growing a small business is more than math and data. It is also about customer satisfaction and how a startup delivers value to its customers and service delivery.
Successful business startups monitor far more than revenue. Firms also work to improve all the key metrics that enable a company to grow.
One effective way to monitor a firm's performance and marketing and sales growth is through business metrics that improve customer experience while analyzing potential threats and opportunities.
What are business metrics?
Business metrics are quantifiable measures used to track and assess the status or performance of a specific business function. 
Business metrics are often confused with Key Performance Indicators (KPIs).
To differentiate, business metrics are the units used in KPIs. KPIs are the action, and business metrics serve as the measurement.
A firm, especially a startup, can analyze and measure the quality of a firm's work output, sales, and financial results through business metrics.
By tracking business metrics, a company can see how a business can perform in real-time and if a firm is on track to achieving its goals.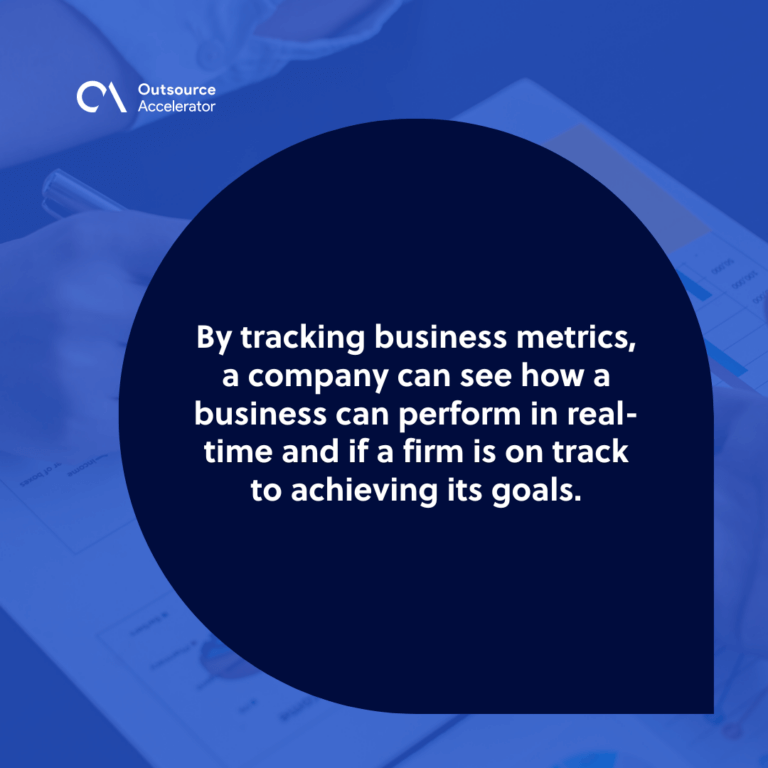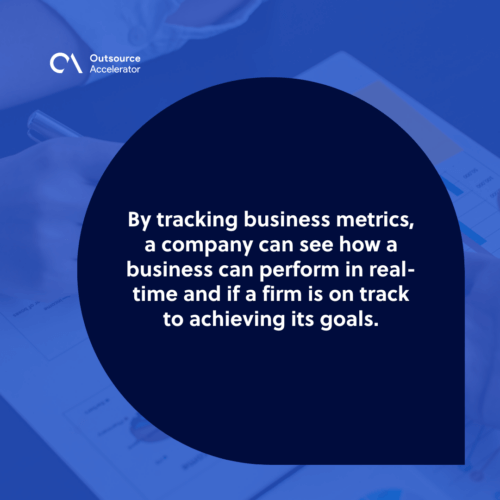 Additionally, business metrics improve overall sales results of a startup firm and align the business processes with the company's organizational goals.
They also provide the firm with the following benefits:
Measure a firm's financial performance

Provide accurate insight regarding the company's performance

Shows the actionable way to achieve overall business strategies and goals

Keeping an eye on the company's data 

Ables a firm to quickly act on any issues that might go unnoticed
Without business metrics, a firm may not be able to have an idea about the company's performance or whether a firm is closer into fulfilling its marketing plans.
Why business metrics matter in small business:
Monitoring and improving essential business metrics in small businesses is vital to optimize every part of the business operations..
According to a Small Business Marketing Trends Report done by marketing firm Keap, 46% of surveyed small business owners said they're unsure that their business strategies will work. In this case, business metrics are crucial for small businesses to define success and achieve their current business goals.
Five essential business metrics for small business marketing and sales
Depending on what a firm is aiming to measure and analyze, there are a plethora of different business metrics that allow the objective assessment of a team's performance
There are hundreds of metrics, but not all are relevant, especially to a startup firm. Non-essential measurements can harm a team and how the business is running.
Consider the following essential business metrics below that help contribute to the sales and marketing of a business.
Net profit
The term net profit margin refers to the ratio that expresses the net income earned as a proportion of total revenues.
For example, there is a section for extraordinary earnings or losses, which includes unexpected occurrences like the sale of a building or company unit. 
In this section, a report also displays any gains or losses from investments and interest expenditures.
Net profit margin is one of the valuable business metrics for investors to determine whether a company's management can generate a sufficient amount of profit from the firm's sales.
Additionally, net profit metrics determine whether or not operational costs and overhead costs are under control.
Sales growth rate
Sales growth is one of the business metrics that gauge a sales team's ability to raise revenue over a specific period.
Without revenue growth, small businesses risk being surpassed by competition and becoming stagnant. 
Sales growth is a strategic indication that executives and the board of directors use to make decisions, impacting the creation and implementation of company strategy.
Sales revenue
This sort of business statistic is typically watched on a trend line to determine whether there are any significant changes in performance. 
Investors to startup firms also prefer to monitor sales revenue on a trend line, particularly the percentage rate of increase, to determine if there are any indications of changes in the growth rate.
The sales revenue is computed by totaling the money from client purchases and deducting the cost of returned or undeliverable items.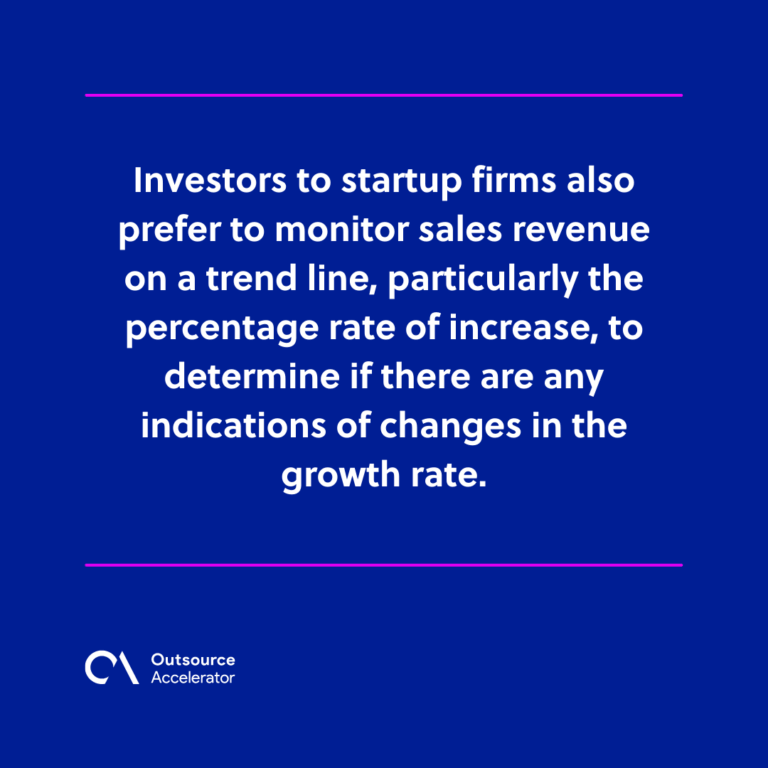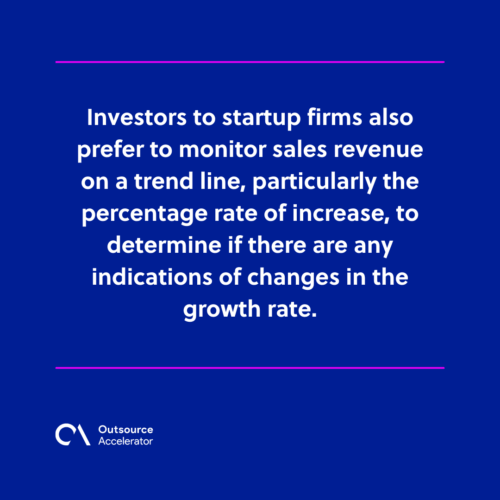 Lead conversion rate
The lead conversion rate is a business metric that measures a firm's capacity to attract and convert prospects.
This lead-to-sale conversion rate metric gauges the efficiency with which the business converts leads into customers.
In connection, apart from utilizing this metric, some firms connect with reliable third party providers to help them increase their lead conversion rate. 123Employee can help small businesses convert leads into sales via their inbound calls service.
Further, this metric focuses on the number of leads that result from sales and marketing and generate income.
Average monthly leads 
One of the most critical business metrics to track in a small business is the average monthly leads.
A company can make real-time adjustments to its marketing efforts if it monitors its average monthly leads. 
In particular, if a small business has fewer leads than the average business, a company's sales team may quickly detect an outlier month with a solid or moderate amount of leads.
When it comes to digital marketing, emphasizing search engine optimization (SEO) and tracking metrics like website traffic, bounce rate, and click-through rate may assist create leads from a website.
How business metrics transform marketing and sales performance
It may be challenging for a small company to keep track of its data, particularly if they do not have a vast workforce or significant data points to work on.
To thrive in today's tumultuous business environment, small firms need to clearly define their business metrics and measure a wide variety of data.
Business metrics for organizations, particularly those involved in marketing and sales, may greatly assist in moving toward more successful and optimized processes – resulting to better profit and improved services.