5 ways to create holistic customer experience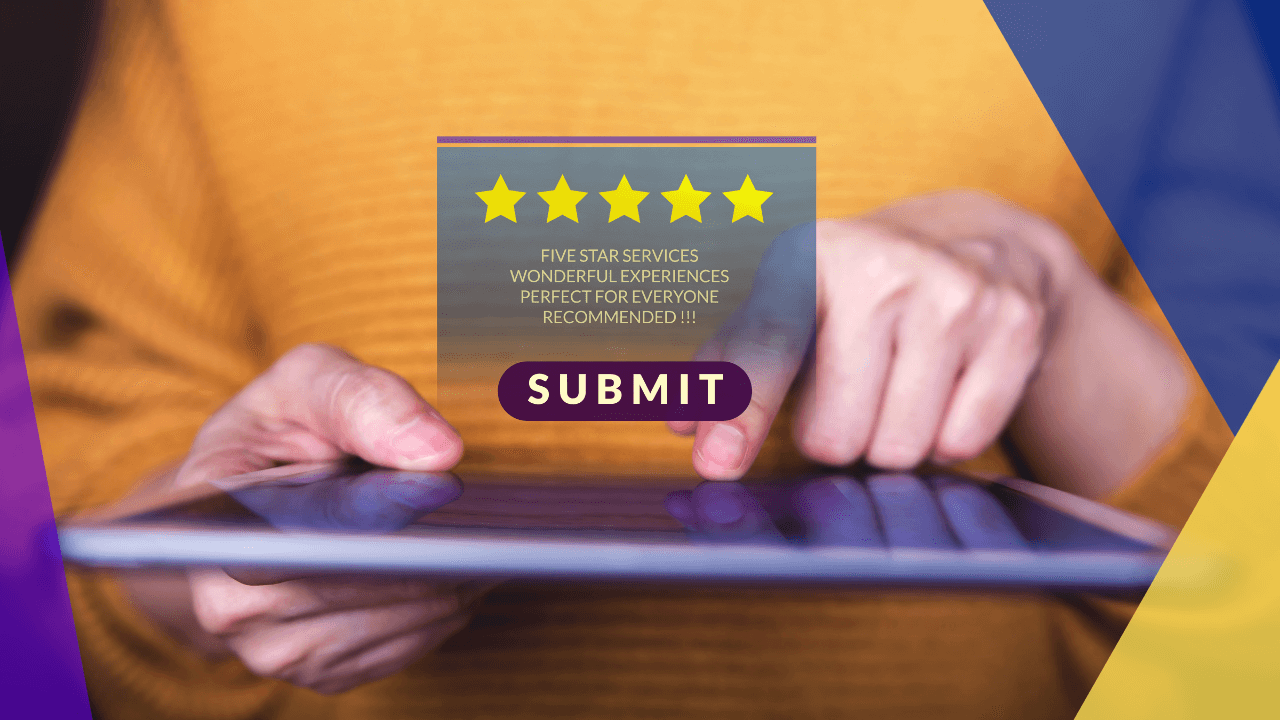 "In a world where products and services are becoming more and more commoditized, customer experience is the only true differentiator." – Annette Franz, author and CX Journey founder
Customer experience is increasingly becoming the cornerstone of business success today. The world is past the days when brands stood out for their exceptional products. Today, it is the experience that speaks and generates long-term business value. 
To share exceptional experiences, it is crucial to map customer journeys, talk a comprehensive stalk of their problems, and provide convenience at every touchpoint.  
Creating a holistic customer experience means taking care of customers at every level of the sales funnel and providing adequate and consistent customer support after the purchase. 
Focusing on elevating the sales experience and sidelining customer support can be the worst mistake an organization can make. The idea is to support their needs much beyond the final purchase, extending to improving their daily interactions with your brand. 
How to create a holistic customer experience
Here is how you can create holistic experiences for your customers and share meaningful experiences with them:
1. Understand your customers well 
The first step towards creating holistic customer experiences is acquiring the right knowledge about your customers and understanding their pain points, needs, and reasons for approaching your brand.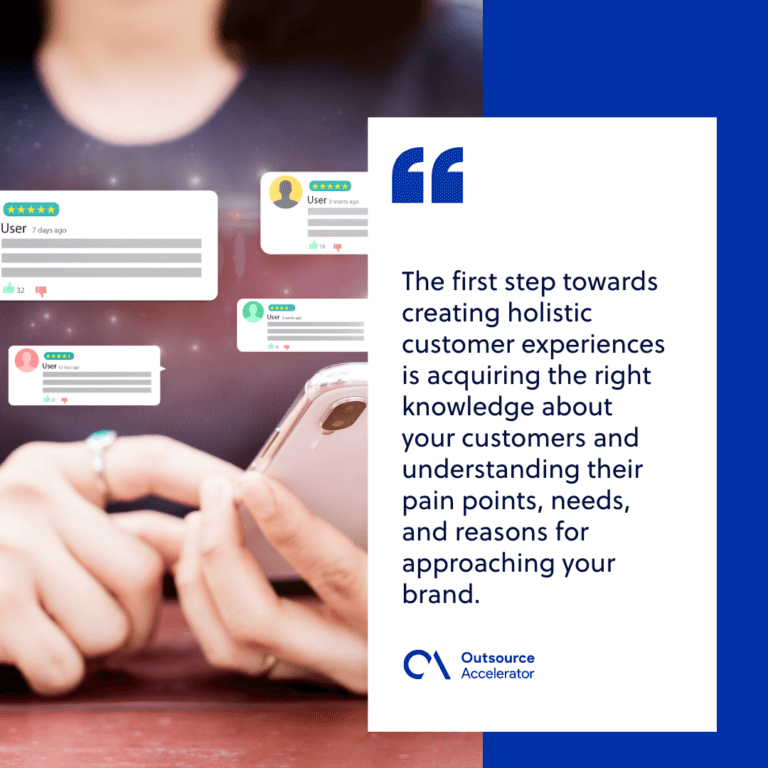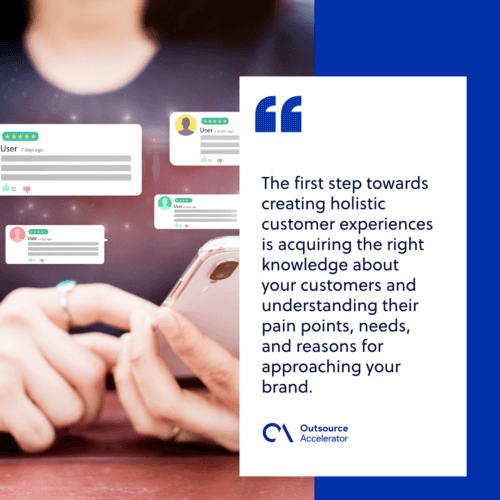 This will give you a comprehensive understanding of their expectations and enable you to tailor experiences for them. It involves taking an active approach to your CX journey and devising strategic plans to be there for customers when they need you.  
Be where your customers are and track their journey to gain insights into their unique challenges, behaviors, and preferences. Take customer feedback at every step to improve your products and services. 
When the voice of the customer (VOC) is implemented effectively, it enhances customers' trust in you and increases brand loyalty. 
By actively seeking to assist customers throughout their journey, you can also identify the distinct challenges your sales team, marketing department, or customer support needs to work on and fix. 
Therefore, every business organization, irrespective of its scale and dynamics, needs to map its customers' journeys and understand them well to share meaningful experiences with them.
2. Focus on improving employee experiences 
People are the most critical part of an organization. In fact, they make up an organization for what it is. 
If your employees can relate to your product, they will naturally feel motivated to contribute value at work. Considering your employees are a significant point of contact between your brand and customers, it is vital to pay equally adequate attention to their challenges, needs, and pain points.
Take employee feedback and incorporate it into your CX strategy, for this is a direct way to improve the overall experience users share with your business. Make your employees an active part of the mainline decision-making process by learning from their daily experiences at work. This will help you understand what works for your business and what does not.
Besides focusing on enhancing the engagement level of your employees, it is also crucial to ensure they have the right tools and methodologies in place to perform their job. In the absence of efficient customer service tools, support teams struggle their way through delivering the right information, which results in a poor customer experience. 
Therefore, it is critical to empower support teams with guided workflows and a consolidated knowledge repository to find the relevant information and guide the customers timely. 
Remember employee experience (EX) directly impacts customer experience (CX); focus on taking good care of people who work for you and improve their experiences.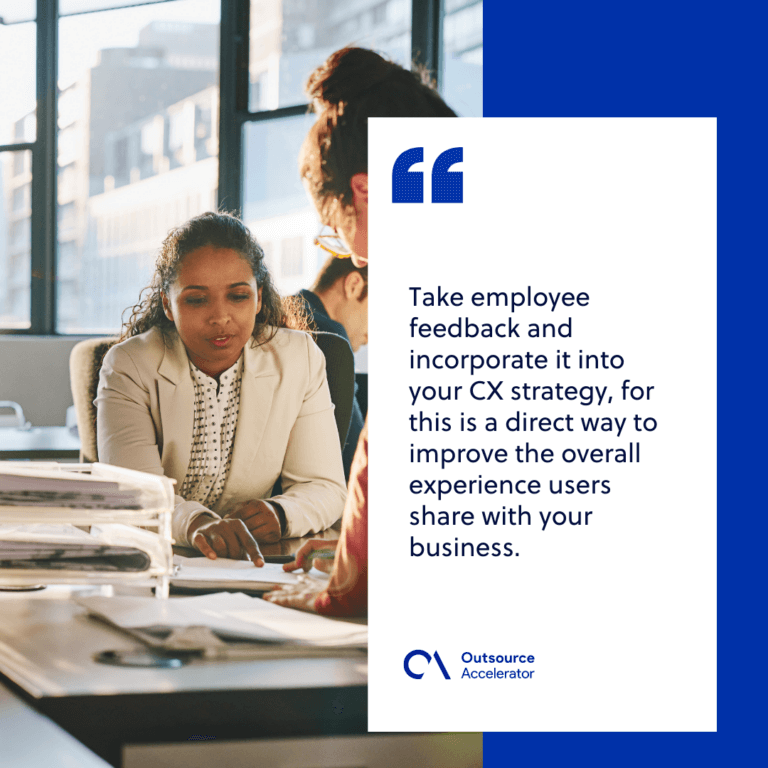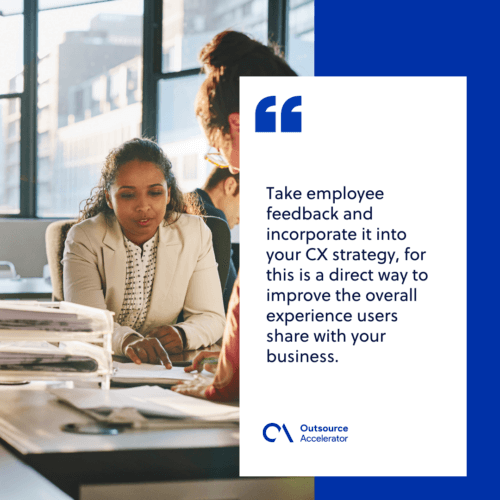 3. Personalize customer experiences
63% of consumers say valuable, relatable and personalized content positively impacts their brand perception. Come to think of Netflix, Amazon, and Apple's humongous success, no wonder their products are good. Still, their remarkable ability to share personalized experiences with users has given them an edge in the market. 
Precisely, it is their ability to analyze user data and learn from it to share relevant content at the relevant time with consumers that has contributed generously to their growth. 
It is only when businesses begin to utilize their data strategically do they learn that they have an abundance of useful customer information that can create new growth and business opportunities. 
Providing customization at scale is certainly not an easy task. However, technology is turning the seemingly impossible into a reality of people's daily lives today. 
Artificial intelligence is augmenting human potential to achieve personalization at scale. It does not matter whether customers talk to a chatbot or an actual human as long as they receive adequate attention. 
Moreover, AI chatbots are helping businesses reach out to their customers whenever and wherever they need support. They also understand their language preferences and translate between different languages with the help of natural language processes to provide human-like experiences to customers. 
Therefore, taking advantage of technological advancement can help your business personalize experiences for your customers, resulting in increased CSAT(customer satisfaction). 
4. Share consistent experience across touchpoints
The rapid advancements in technology have enabled business organizations to expand their operations from brick-and-mortar stores to digital media, resulting in the rise of online sales and support services. 
This means customers today are not limited to any particular channel or platform. A customer may choose to visit your local store and check your website on their way back home. Further, they may have a query for which they reach out to your customer support helpline. 
Thus, a single purchase journey may involve multiple interaction channels between the brand and the customer. Creating a holistic customer experience means sharing consistent support across all these touchpoints. The customer should be able to experience the same high-quality support whether they visit the physical store or use your website. 
An integrated channel approach or an omnichannel customer experience creates alignment between multiple channels and gives a unified view of customer data. 
Every new platform that the customer uses to approach your customer support receives all the information from the other channels they may have used previously. This minimizes customer effort and makes it convenient for them to use your services. 
Thus, an omnichannel CX strategy can enhance brand loyalty and increase NPS (Net Promoter Scores), improving overall customer satisfaction.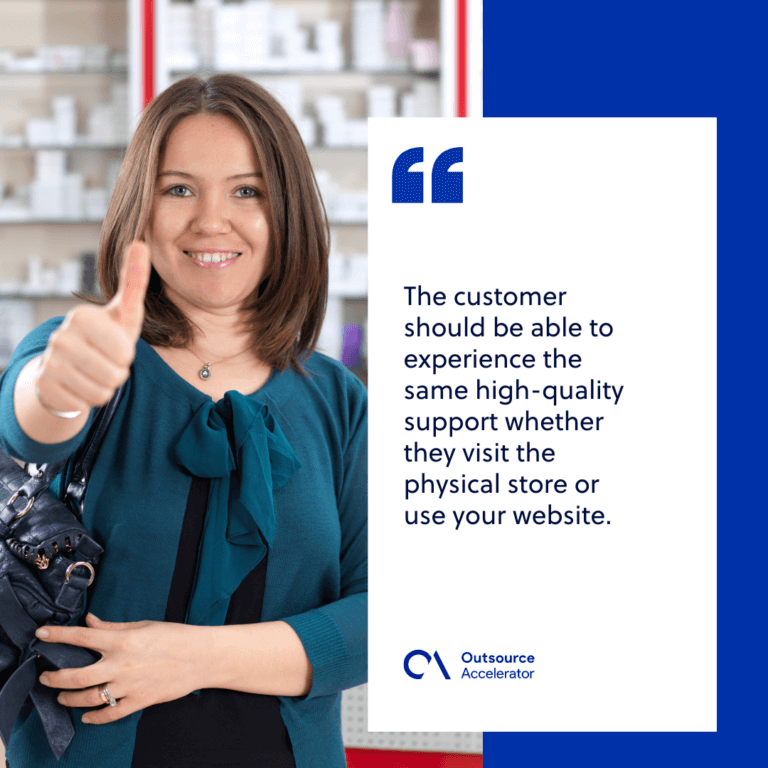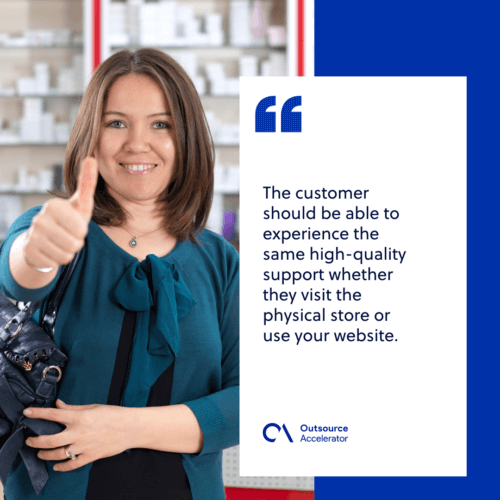 5. Provide self-service options
A big part of creating a holistic customer experience is the ability to provide customers with options that best suit their needs. 
Many customers like to access information on their own to fix minor glitches they encounter. However, this process must be made convenient for customers. 
Knowledge base articles and FAQs should be created in an easy-to-understand and simple language, so customers do not invest time figuring out the technicalities and product jargon. 
A self-service knowledge base unifies all the information that customers may need and gives them a choice to troubleshoot problems by reading articles and directions. It also helps employees trace relevant information with easy keyword research without having to read the long text documents. 
With information consolidated in a unified place, organizations can preserve their valuable knowledge to help customers and empower their people with a single source of truth platform for all their information needs, thus creating valuable experiences for people across the organization. 
Final thoughts on creating holistic customer experience
Remember, it always begins with understanding your people well, both customers and employees. It is only by consolidating their unique needs, expectations, and challenges that you can create better experiences for them. 
Take poor customer experiences and their feedback into account to redesign your CX strategy in favor of your customers. 
It is equally important to learn from employees' experiences and empower them with upgraded technological tools to augment their efficiency and take their feedback to optimize information in the Knowledge base. 
Thus, creating holistic customer experiences requires being reliant, responsive, and convenient for your customers across all touchpoints.
Author Bio
Sowmya Juttukonda is a digital media specialist at Knowmax. Knowmax is an AI-backed knowledge base for support agents that helps enterprises reduce support costs and solve productivity challenges.
Knowmax, which is powered by decision trees, picture guides, and a robust content management system, supports quick answers to knowledge base queries, seamless customer experiences, and business efficiency.