10 leading human resource management systems in 2023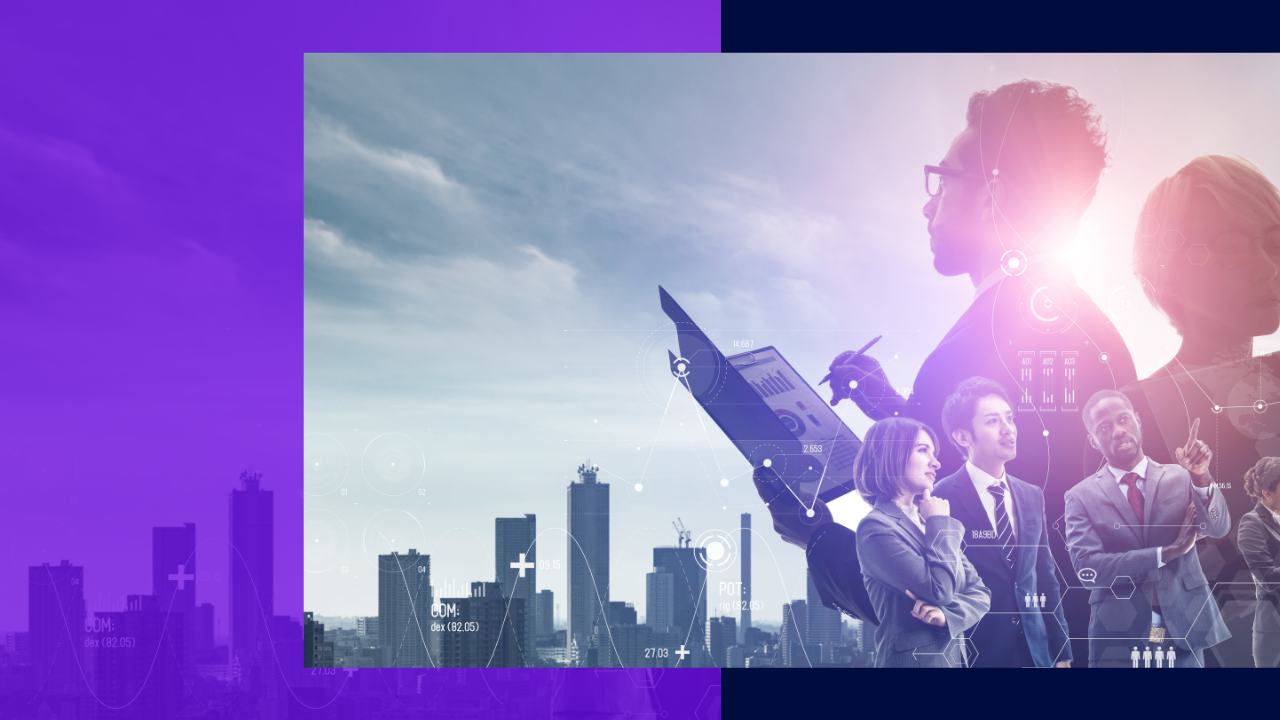 10 leading human resource management systems in 2023
10 leading human resource management systems 
HR software is any suite of tools organizations use to manage daily HR activities. Alternatively called human resource management systems, these platforms allow for smooth operations when handling employees. 
In this article, we've put together ten human resource management systems that your team may want to check out in 2023.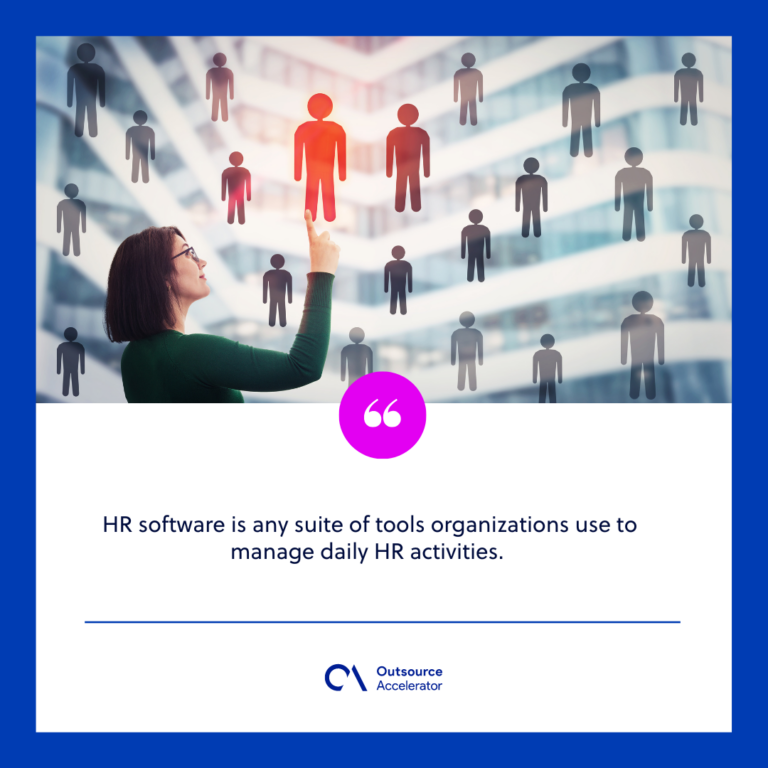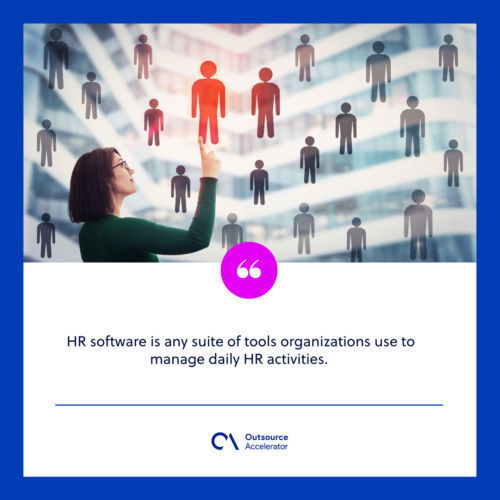 What is a human resource management system (HRMS)? 
Human resource management systems (HRMS) are software programs that assist HR teams in managing employees. The term can be applied to any type of HR application. 
These integrated software solutions contain multiple modules for different functions. Human resource management systems handle concerns like recruitment, payroll, attendance, leaves, training, and performance. 
The human resource management system presents a single interface for the HR team. It provides information on employees' performance, skills, qualifications, and personal details. 
These sets of information are usually stored in a database accessible only by managers. 
Human resource management systems have become integral parts of businesses. The software helps drastically reduce the efforts in maintaining an organization. 
How to choose a human resource management system
A human resource management system is a big commitment for any organization. 
Your HR team will have to contend with the cost and how much time to invest in learning about it. You'll also need to think about longevity and lasting technology trends. 
Due diligence must be exercised in the selection process. 
Here is a framework to follow when your company is on the edge of implementing human resource management systems.
Define your biggest workforce challenges, needs, and goals to make a strategy to evaluate HR tools. 

Have representatives from HR, IT, finance, and other departmental managers and staff form a team to gather information. 

Identify your requirements. Consider what is important to your organization in a human resource management system.

Look for potential vendors. Research reports, speak with other companies, and find ways to compile a list of possible vendors. 

View demos. Many human resource management systems offer this feature, as it's a fantastic way to get a glimpse of a module or feature's capabilities. 

Read case studies. Look for client testimonials and stories that include deployment and adoption challenges. 
Additionally, here are some questions to ask yourself when seeking human resource management systems that suit your company's style. 
Is its functionality worth its price? 

How user-friendly is it? 

Can it be accessed from more than one location? 

Is it customizable?

Does it take advantage of cloud software? 

Does it have a self-service feature for employees? 

Is its data security strong? 

How scalable is it? 
Best human resource management systems for 2023
Here are the top ten human resource management systems you can use: 
Pricing: 
Individual: Free 

Basic: $8/seat/month

Standard: $10/seat/month 

Pro: $16/seat/month

Enterprise:

Custom pricing
monday.com is a work operating system that lets you shape your workflows. You can elevate your team's alignment, efficiency, and productivity by customizing any workflow to fit your needs. 
Its many features allow it to function well as a human resource management system. Users may alternatively use it to manage other processes in their business. 
The application has marketing, software development, creative and design, project management, and sales templates. 
Everything is presented on a neat visual board that tracks tasks and workers. You can even integrate with other tools and automate when needed. 
Pricing: 
Small (<50 staff):

Custom pricing

Mid-market (>50 staff):

Custom pricing
Paycor builds HR software for leaders to drive engagement to results. Their human resources management systems are tailored to your needs, regardless of role, size, or industry. 
Human resource management systems aim to get everything in one place for HR teams, and Paycor does not disappoint in this regard. 
With this HR software, leaders can conduct workforce and talent management, implement benefits administration, and improve the employee experience. 
If you're looking to streamline payroll, check out this human resource management system. 
 Pricing: 
Custom quotes, but pricing starts at $8/seat/month
Rippling doesn't just simplify HR functions but also does the same for your IT and Finance departments. 
Its award-winning human resource management system, HR Cloud, lets you manage and automate all your people operations worldwide in one platform. All your data is brought into a single structure.
Rippling has tabs for you to handle global payroll, attendance, learning and talent management, and PEO services. You get efficient HR software from onboarding to offboarding.   
Pricing: 
Workday stands out from other human resource management systems by emphasizing AI at the core of its software. This helps their clients adapt quickly to a changing world. 
Their specific HR software, Workday Human Capital Management (HCM), optimizes analytics and flexibility to build management programs to boost employee skills. You also get several tools for time tracking and payroll for seamless organization. 
This human resource management system is designed to be an open, extensible, and configurable platform. Workday is flexible enough to always deliver the next innovation. 
Pricing: Both packages come with optional add-ons to expand capabilities
Essentials Plan:

Custom pricing

Advantage Plan:

Custom pricing
BambooHR elevates your employee performance by creating a great workplace at every stage of growth. 
The reporting feature is this tool's strongest asset. Leaders can uncover insights about their people that can lead to strategic action. 
BambooHR knows that data is essential for strategic human resource management systems. Their application gathers all information in a secure database, with reporting tools and editing capabilities at your control. 
Pricing: 
Essentials: $8/seat/month 

Growth: $16/seat/month

Zen: $21/seat/month
Zenefits offers a simple, intuitive platform for its human resource management systems. Streamline hiring, onboarding, benefits, leaves, and payroll in one clean dashboard. 
All HR-related tasks are connected to a single platform. According to Zenefits, this ease has led customers to spend 50% less time onboarding, 90% less on payroll and benefits, saving up to one week of work time. 
The human resource management systems display all worker information in a card-like layout. Simply choose the employee, and all relevant information will automatically flow. 
Pricing: 
VAIRKKO includes everything your business needs in human resource management systems, from complete HR to in-depth learning management.  
Since 2009, VAIRKKO has led the way in workforce management solutions through beautifully designed software. 
The core of their human resource management systems is their HR Cloud product. It's a simple yet powerful platform, offering features like a centralized employee database, employee self-service portal, behavioral tracking, and even awards management.  
Pricing: 
First month free

$40/month base fee + $6/seat/month
OnPay is a payroll and human resource management system that gives you everything you need to navigate your business tasks. 
OnPay makes HR software easy, especially for small businesses. Their human resource management systems include:

Automated onboarding flows

New hire reporting

Built-in document templates

Direct messaging

An HR resource library
To cut down even more on HR tasks, OnPay also has a self-service feature to empower employees. 
Pricing: 
The renowned human resource management system Sapling has recently become part of Kallidus, an HR software and Learning Management System (LMS).
The result is a full-suite Human Capital Management (HCM) software and digital learning provider. Your HR team gains not only human resource management systems but also the means to upskill your staff. 
Sapling connects and empowers global teams, supporting the world's biggest remote companies. 
Pricing: 
Contractor: $6/month per contractor

Simple: $40/month + $6/seat/month 

Plus: $60/month + $9/seat/month

Premium:

Exclusive pricing
Gusto was ranked as the best payroll software of 2022 by U.S. News & World Report. Get award-winning payroll, HR, and more for one clear price. 
It is a full-service payroll and human resource management system. The application helps you work faster and reduces errors with automation and reliable service. 
HR teams will appreciate the program's hiring, onboarding, and talent management features. From recruitment to scaling your business, the system gives your employees a clear path for growth. 

Why your company needs a human resource management system
Human resource management systems have become essential to running a business. Your employees are a fundamental part of your organization, and managing them well helps ensure your company functions properly. 
A faulty HR system will lead to the company collapsing. Leaders must ensure that employees are working productively and efficiently, not costing the company extra money or damaging its reputation. 
Human resource management systems help in this task by automating many tasks associated with hiring and managing employees. 
Human resource management systems have become necessities, especially as businesses adjust to remote work and outsource global talent. An online platform with everything in place improves overall performance. 
To summarize, the benefits of human management systems are: 
It stores all your employee data in one place. 

It increases efficiency and productivity. 

It simplifies hiring and onboarding. 

It helps with government compliance. 

It reports data and analytics to aid in strategic business decisions. 

It empowers employees through self-service features. 

It improves overall employee management.