15 Best AWS monitoring tools for 2023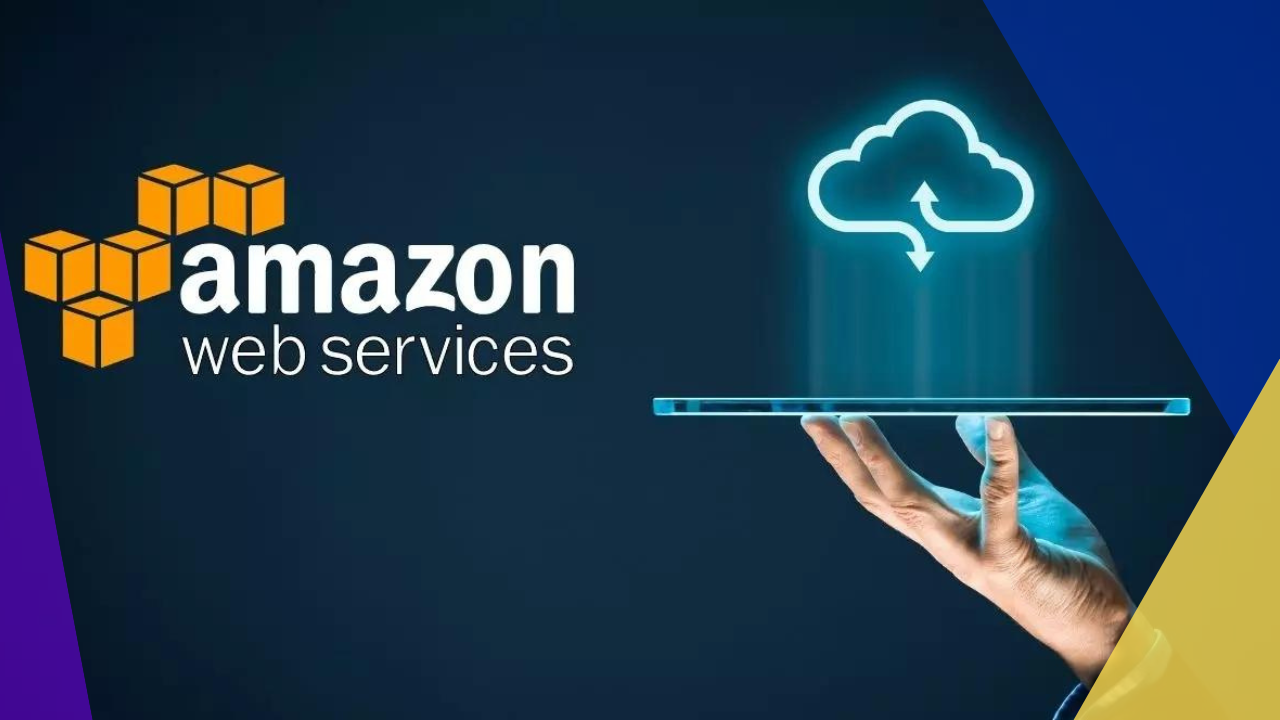 Top AWS monitoring tools for 2023
Amazon Web Services (AWS) has gained a name as the biggest cloud services provider in the world. It's estimated that with over 200 services, the company controls almost 42% of application workloads in the public cloud. 
Thousands of startups and multinational corporations trust AWS as their main cloud provider. With such a hold on the market share, more are expected to avail of their service as the cloud network becomes more incorporated into business environments.
This prevalence means there is a need for organizations to have AWS monitoring tools. These tools will ensure that your AWS resources and applications on the cloud are performing[1] efficiently.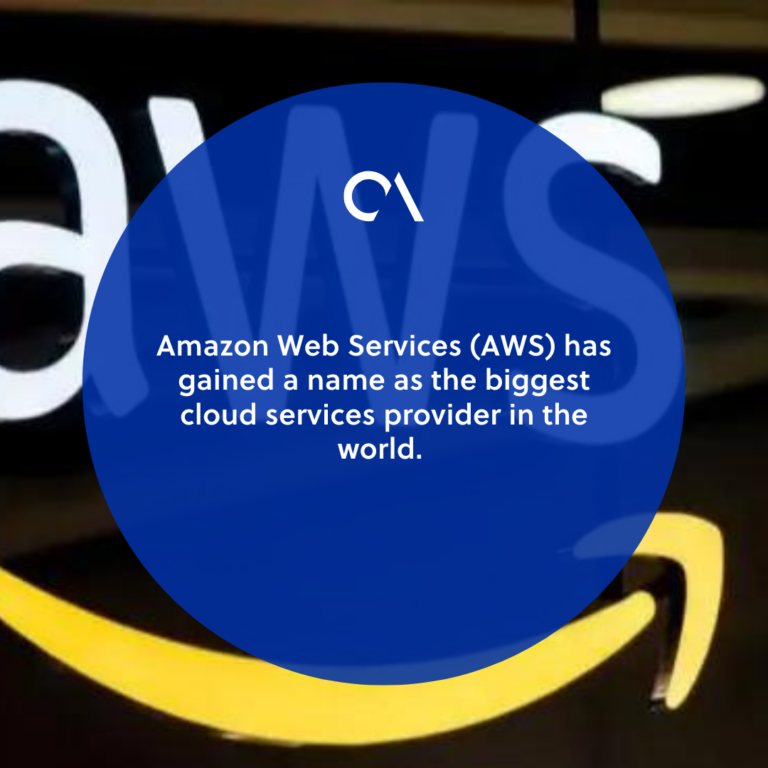 What are AWS monitoring tools?
Amazon Web Services Monitoring is a set of practices used to check the performance and security of your AWS resources. 
These practices utilize tools and similar services to collect, analyze, and present data insights. Businesses can use[2] these to identify vulnerabilities, predict performance, and optimize configurations. 
The AWS cloud is monitored in real-time so that issues can be immediately spotted and corrected. By continually monitoring AWS resources, businesses can enhance the work of their applications.   
How to choose the right AWS monitoring tools
When choosing AWS monitoring tools, you'll want to select those that are comprehensive, efficient, and cost-effective. It's recommended to begin with tools that have a trial period for you to explore their features. 
2 types of AWS monitoring tools
There are two categories of AWS monitoring tools:
Proprietary/ First-party 
These tools are easier to install and are better suited for large corporations. They also provide copyrighted customer service guides, email updates, and messaging access to specialists.
Open-source/ Third-party
These tools are better suited for smaller companies or startups with minimal IT budgets. Included in these tools is the use of public forums to update the product and help sort issues. 
AWS monitoring tools make sense of specific data that can be extricated from the cloud. This data can be arranged into metrics, from which you can gain an accurate read of the performance of your AWS resource. 
It's recommended to keep these four points in mind when selecting AWS monitoring tools:

Performance efficiency

– This metric evaluates speed, responsiveness, and workload stability. 

Security

– This will allow your tool to capture and analyze events to gain visibility about possible

security

breaches to secure your workloads better. 

Cost optimization

– Compared to traditional on-premises IT infrastructure, the AWS cloud provides significant financial benefits due to its scalability and flexibility. 

Reliability

– Tools can configure their workloads to monitor logs and metrics for users to gain insights into the health of their AWS workload.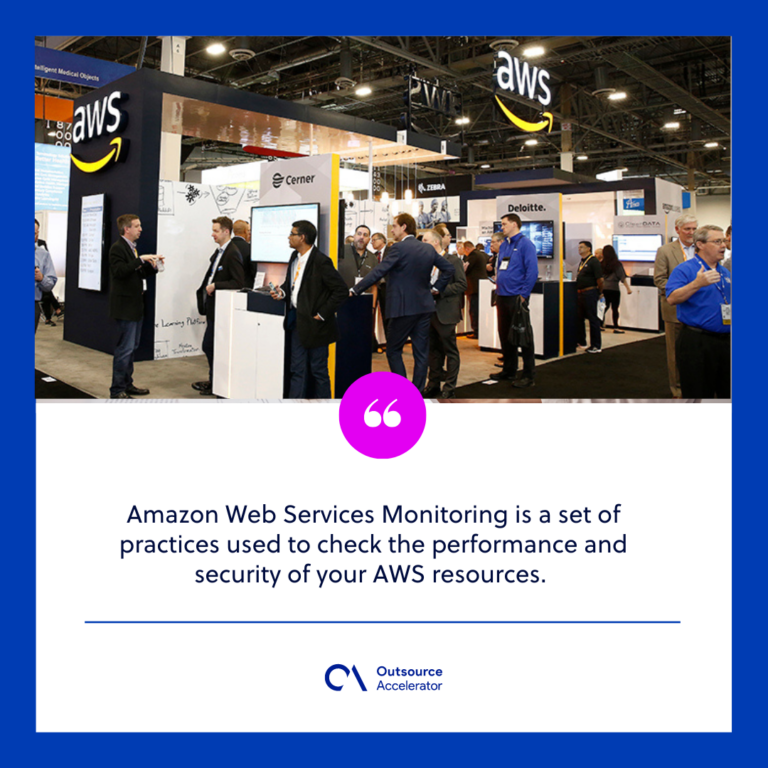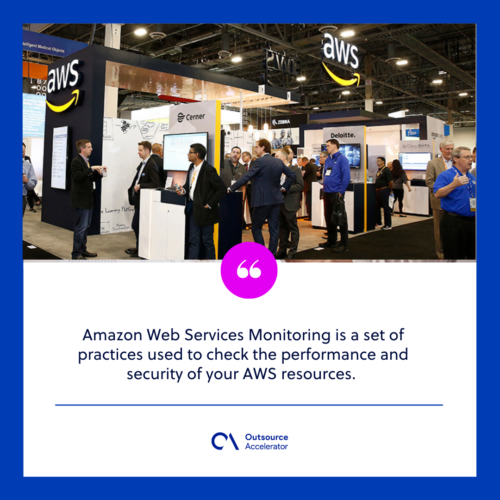 The best AWS monitoring tools 
All that being said, here are the top 15 AWS monitoring tools:
Pricing: Starts at $9.99 per host/monthly
SolarWinds AppOptics is a SaaS-based application performance monitoring (APM) tool used to monitor web applications. It can also monitor Windows, Linux, .NET, Kubernetes, and IIS performance on the cloud and on-premise.
SolarWinds integrates well with other AWS services and has a feature to monitor multiple AWS accounts from a single interface. 
With this tool, you can gain insights into your AWS workloads by collecting performance metrics and conducting root cause analysis. This AWS monitoring tool automatically detects changes and adjusts monitoring, giving continuous visibility to your AWS environments.   
Pricing: See website for pricing tabs and calculator 
CloudWatch is the most basic and important monitoring service from AWS. As a native tool, it provides actionable insights for your AWS accounts. CloudWatch is the default tool for developers, DevOps engineers, IT managers, and site reliability engineers. 
As an AWS monitoring tool, it allows you to monitor your entire IT stack (virtual machines, applications, and services) as soon as it's installed. You can monitor behavior anomalies, understand metrics and logs simultaneously, and troubleshoot. 
Its key feature is its alarm system, which can integrate with other services. You can create alerts according to metric thresholds, and even automate responses to those system changes.  
Pricing: See website for pricing plans
Datadog is one of the most powerful and comprehensive AWS monitoring tools. An open-source monitoring and analytics solution, DevOps teams can use it to evaluate performance metrics and monitor cloud services. 
Datadog is the ideal option if you're looking to monitor AWS, Azure, and Google Cloud services with one tool. This AWS monitoring tool displays a customizable dashboard where you can also track security, network, and incidents in both AWS and hybrid environments.
A unique feature is its ability to collect metrics across your entire AWS service stack and pull up a live data statistic of the performance. It also contains over 350 vendor-supported integrations.    
Pricing: See website for pricing tabs and calculator 
CloudTrail can be used to record policy changes on Amazon S3, provide audit reports for compliance management, and reveal state changes. 
The recording capabilities of CloudTrail are its true strength. Any actions that a user, role, or AWS service takes are recorded as events, thus, giving you accurate monitoring of your API calls and AWS infrastructure.     
Pricing: Starts from $1599/yearly
Paessler PRTG provides "all-in-one monitoring for the Amazon Cloud infrastructure." It can monitor any device, system, app, or traffic across your AWS accounts. 
This AWS monitoring tool gathers metrics to provide performance insights using highly customizable service sensors. You can also monitor your local network and all cloud services from anywhere, determine bandwidth usage, and identify bottlenecks. 
Paessler PRTG aims to reduce troubleshooting time by helping you bypass many problems entirely. With great visuals and wide integration, your AWS applications will run as smoothly as ever. 
Pricing: Get a quote on their website
CloudZero is an open-source SaaS solution that allows you to detect cost anomalies and optimize costs. This AWS monitoring tool lets you see exactly who or what drives your cloud costs.
With its real-time cost anomaly detection and alerts, engineering teams will be able to determine how their work can lead to budget overruns. They can then plan and fix the cost issues. 
Pricing: See website for pricing tabs and calculator 
With AWS Security Hub, IT teams get a central console in the cloud to aggregate security alerts and data from the entire range of AWS services and applications. 
The tool pulls insights from other AWS resources, inspects them, and can automatically report the presence of any suspicious behavior. Teams can then use a customizable dashboard to prioritize and organize the issues. 
Pricing: See website for pricing plans 
If you're concerned about the health of your AWS resources, Dynatrace is an AWS monitoring tool that will tell you exactly what you need. Using machine learning, you can thoroughly examine performance data. 
Aside from monitoring metrics, traces, and logs, it can also capture user experience data. Dynatrace tracks microservices, networks, infrastructure, applications, and security indicators for full end-to-end AWS visibility. 
Because of its close partnership with Amazon and its hybrid cloud monitoring platform, Dynatrace is one of the most natural solutions for AWS monitoring. 
Pricing: Free 
Zabbix is an open-source tool that collects metrics from AWS along with a variety of other applications, services, and databases. It has a full-featured alerts system, where alerts can be customized for different recipients and set to escalate if needed for urgency.
There is also a feature for dashboards and access to a supportive online community. What's more, is that it's completely free to download. 
Pricing: $90/month per CPU core for Enterprise Edition
AppDynamics's main asset is its user interface, where you can see a real-time perspective of your AWS resources. You'll be able to gain insights into the specific components that influence your application performance. 
A full-stack observability platform, this AWS monitoring tool can be deployed on the cloud, on-premises, or as a hybrid environment. 
The goal is to pinpoint the root cause of application issues so that you can also resolve them in real-time. 
Pricing: See website for a quote
Opsview monitors applications, operating systems, virtual machines, databases, and containers in AWS and Azure deployments. Within the Amazon cloud environment, it can monitor up to eight other AWS services. 
The platform enables notifications that ensure you're updated on changes affecting your resource performance. Opsview also offers 4500 plugins that can be integrated to increase the scope and depth of your AWS monitoring tool. 
Pricing: Starts at $125/month
With the eG Innovations' AWS monitoring tool, you must choose whether to deploy it as a SaaS package, cloud-value, or on-premises. However, the system itself is very flexible regardless of the environment.
The tool provides right-sizing and optimization to help manage AWS resource consumption. You get full-stack visibility through a library of screens, allowing instant root-cause analysis when performance problems happen. 
The eG Innovations system also contains specialized monitoring services for over 200 technologies. 
Pricing: $1995 for Standard Edition
The main focus of Nagios XI is monitoring the availability of AWS. If a service goes down, you'll be notified so you can adjust accordingly. It has a variety of additional plugins, which are also great for monitoring. 
This AWS monitoring tool generates notifications for any unusual behavior in your account, and detailed updates on the dashboard about server statistics help reduce troubleshooting time. 
Pricing: Get a quote on their website
Zenoss is an open-source AWS monitoring tool that you can use to aggregate data for metrics from different sources, not just Amazon Web Services. A network discovery feature automatically monitors new assets in the environment. 
It is also compatible with many other AWS services and has an easy-to-use graphical user interface. 
Pricing: Get a quote on their website
Splunk is a well-respected name in the AWS application monitoring industry and is widely used especially by large enterprises. Their experience with viewing AWS changes and preventing unauthorized activity is unmatched. 
The information you can view includes AWS instance changes, audit activity, security group violations, and unauthorized user activity. 
As for raw data, Splunk gives you a lot. The tool provides you with utilization metrics, usage data, traffic volumes, load balancing activities, and latency data to get a good idea of your AWS resource performance. 
References
Cloud are performing.

Ward, J.S. and Barker, A., 2014. Observing the clouds: a survey and taxonomy of cloud monitoring. Journal of Cloud Computing, 3(1), pp.1-30.