Improving cybersecurity in the era of remote working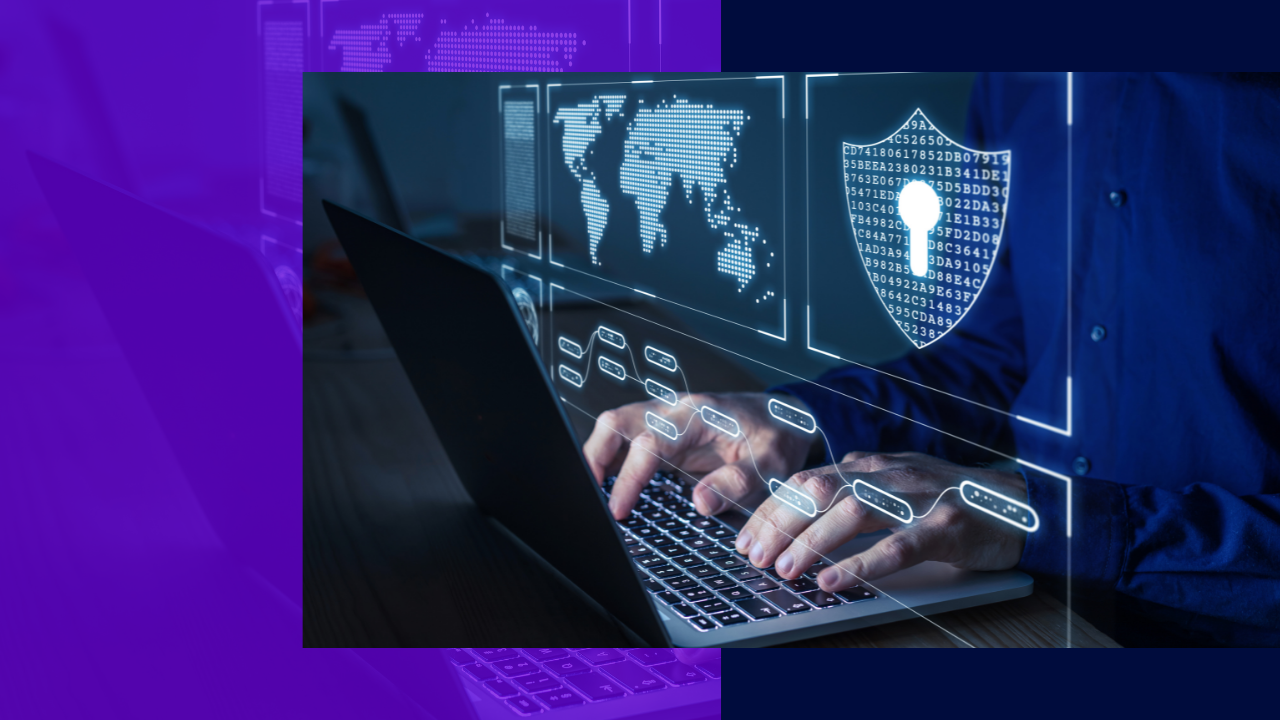 The shift to remote working, though beneficial, also brought on the increased threats of cybercrime. Since the start of the pandemic, most businesses have been scrambling to tighten their cybersecurity and prevent hackers from accessing their data.
While technology has made it easy for everyone to continue working from home, it also opened up business networks to cybercriminals who are out to take advantage of the situation.
That is why it is important to know how to enhance your company's security protocols while everyone is working away from the office.
Remote work and its challenges to cybersecurity 
Remote work provides a lot of advantages for both employers and employees. For one, it is cost-efficient as companies do not need to pay for office rent and maintenance. The lack of physical interaction also kept everyone safe from contracting the COVID-19 virus. 
However, cybersecurity experts could argue that remote working made their jobs harder. This new work model opened up more challenges in keeping company data secure. 
Some of the most common remote working practices that increased the risk of a company's network include the following:
Reliance on web messaging tools
To stay connected with their team, remote workers must rely heavily on messaging platforms. This increases the risk of an employee clicking on infected emails and messages that could give online hackers access to the organization's information.
Poor security practices
Research by software company Tessian found that almost 40% of employees have different cybersecurity practices when at work versus being at home. Half of them said that this was due to the feeling of not being watched by their IT departments. 
These poor practices opened new ways where a cybercriminal could enter the company's systems. 
General curiosity
Basic human traits like curiosity and excitement, combined with a false sense of urgency, can persuade people to click on any links or web pages. This behavior has made remote workers more vulnerable to virus-infected, socially-engineered attacks online.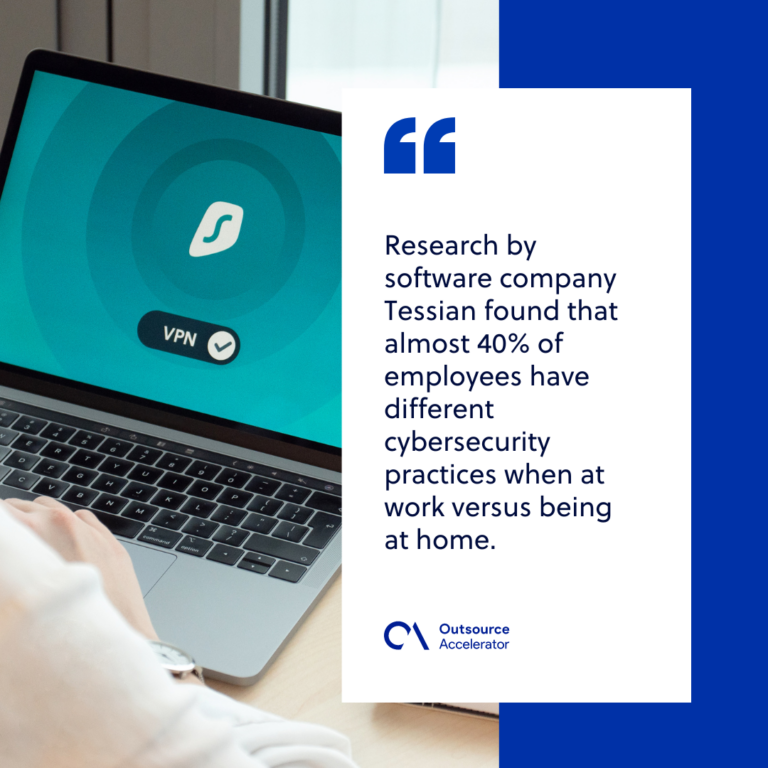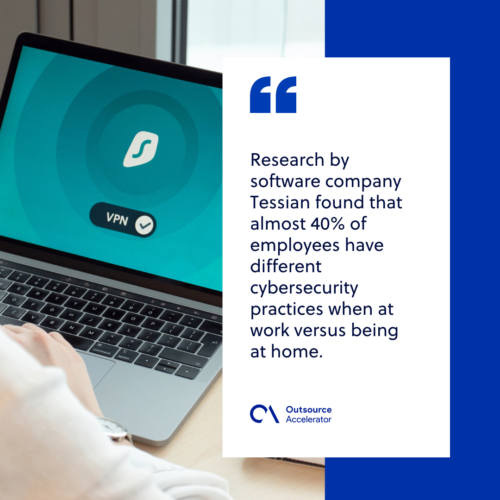 How to enhance cybersecurity while employees work at home 
Remote working is sure to continue post-pandemic. Many organizations are now shifting their working arrangements from full-time on-site to a hybrid model of office and work from home.
This means that businesses have to take measures to strengthen their cybersecurity. Here are some things you can do to prevent cyber threats related to remote work.
Conduct regular network assessment
A network assessment is just like an employee evaluation. It needs to be done regularly to see if it still fits the needs of the organization.
A regular review gives you an idea of the weak spots of your security policies. Once you have the baseline of things you have to work on, then you can make plans to enhance them and make them stronger.
This can be done in regular intervals — quarterly, bi-annually, or annually to monitor the effectiveness of your online security protocols and practices.
Provide awareness training 
Let's admit, not everyone knows how to protect themselves from cyberattacks. This lack of knowledge is more evident now that people are working from their homes.
To address this, you can provide your employees with awareness training. Users are the first line of defense when it comes to cyber threats, so they need to know what they should do when faced with a network attack.
Arrange a seminar that can teach them the basics of cybersecurity, such as spotting red flags. This includes fraudulent emails, infected pop-ups, wrong URLs, and other online scams.
Enhance security policies 
Security policies are crucial to a company's cybersecurity defense. It guides employees on the best practices to follow and the people to contact if they have seen suspicious activity while working at home.
Improving them is crucial as cyber threats can quickly evolve and adapt as long as online criminals can find ways to lure people into their scams.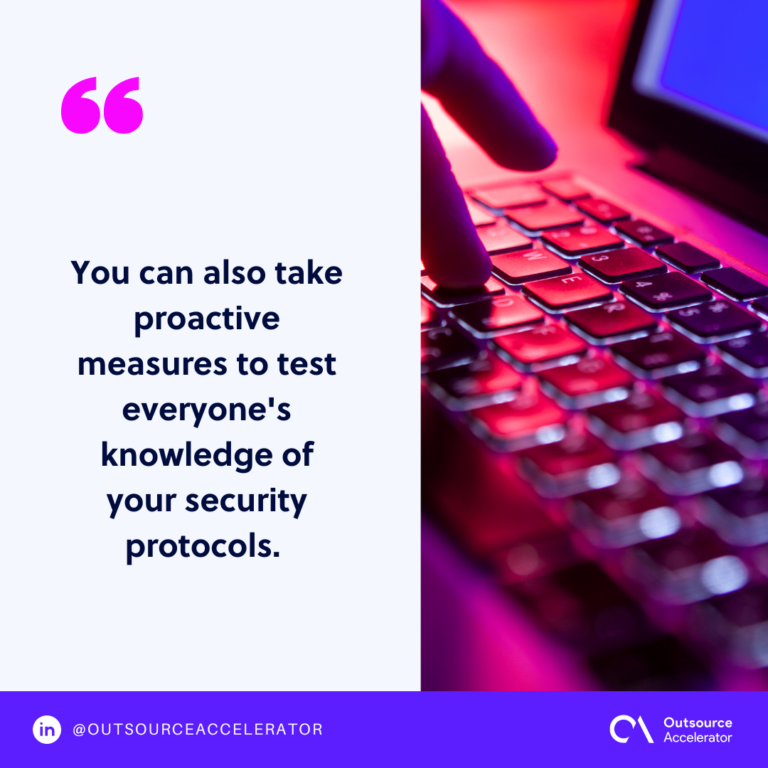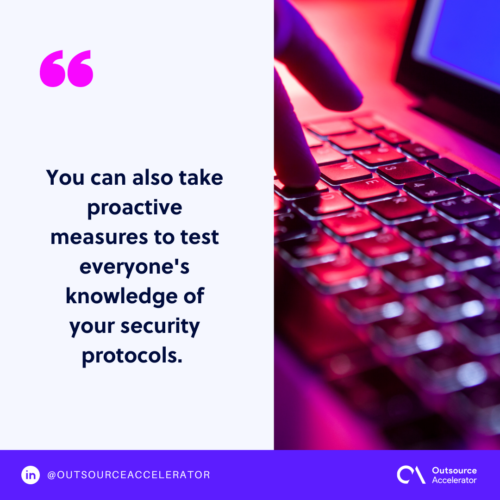 Give secure tools and devices 
The safety of your network depends on how well you assist your team on their jobs. This includes providing them with security tools and devices to complete their work.
For example, for secure file-sharing, you can give your employees access to a cloud security VPN platform. A VPN acts as a secure tunnel and encrypts your data as it travels between different devices so that it will not be accessed by anyone outside the company.
Anticipate possible threats 
Lastly, it is important to stay one step ahead of any possible cybersecurity threats. From the start, you should design programs that promote healthy cybersecurity practices while working from home.
You can also take proactive measures to test everyone's knowledge of your security protocols. Run simulated tests so that each employee would have the company's network security on top of their minds.
Connect with the best cybersecurity experts with MVP Asia Pacific
As businesses increasingly depend on technology and cloud connectivity, they are also increasing the risk of cyber safety, if not set up securely. To protect your company data, you can hire an offshore cybersecurity partner, such as MVP Asia Pacific.
MVP's team of experts is well-equipped to handle any type of cybersecurity situation. Their process starts with an in-depth audit of your IT environment to understand how things work in your organization. 
Afterward, they will provide a detailed report with recommendations and next steps to heighten your company's internet safety. Further, they help reduce overhead costs while delivering the highest quality of IT services to your company.
Improve your cybersecurity protocols now with MVP Asia Pacific.