A breakdown of affordable call center services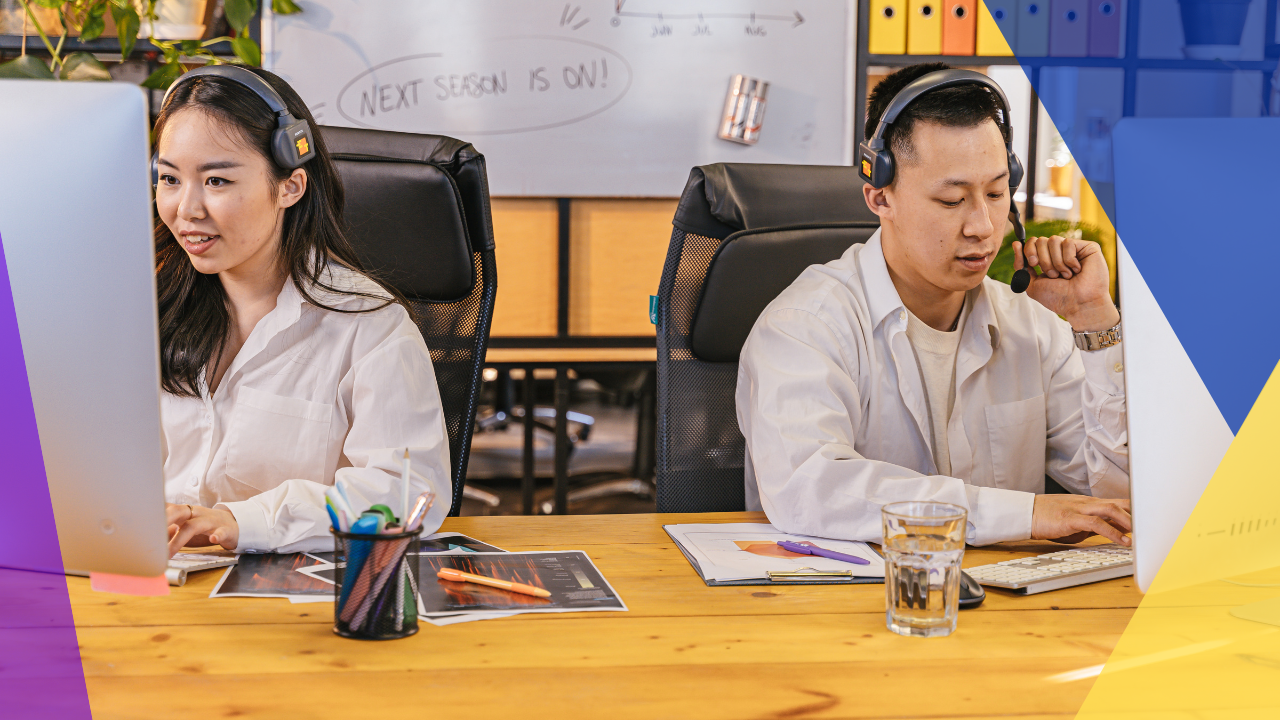 Customer satisfaction is crucial for success in a fast-paced business atmosphere. One way to ensure customer service is by utilizing call center services. 
Call centers provide a centralized hub for customer inquiries, concerns, and support. Affordable call center services could be the best option to boost revenue, enhance customer satisfaction, and simplify operations.
In this article, we'll break down affordable call center services. We'll explore their significance and the factors that affect cost. We'll also provide valuable tips for estimating and reducing costs while reaping the benefits. 
Why choose affordable call center services?
The question isn't whether you need excellent customer service and efficient communication. Rather, it's how your team can reach those goals without depleting your resources. 
Affordable call center services provide a feasible answer to this predicament. 
First, we'll dive into why choosing affordable call center services is a strategic move that can give your business a significant edge:
Cost-efficiency
One of the most compelling reasons to opt for affordable call center services is their significant cost savings. Establishing and maintaining an in-house call center can entail substantial expenses, from staffing and infrastructure to ongoing operational overhead. 
This can be particularly attractive for small businesses that need to maintain low overhead costs while offering high-quality customer service.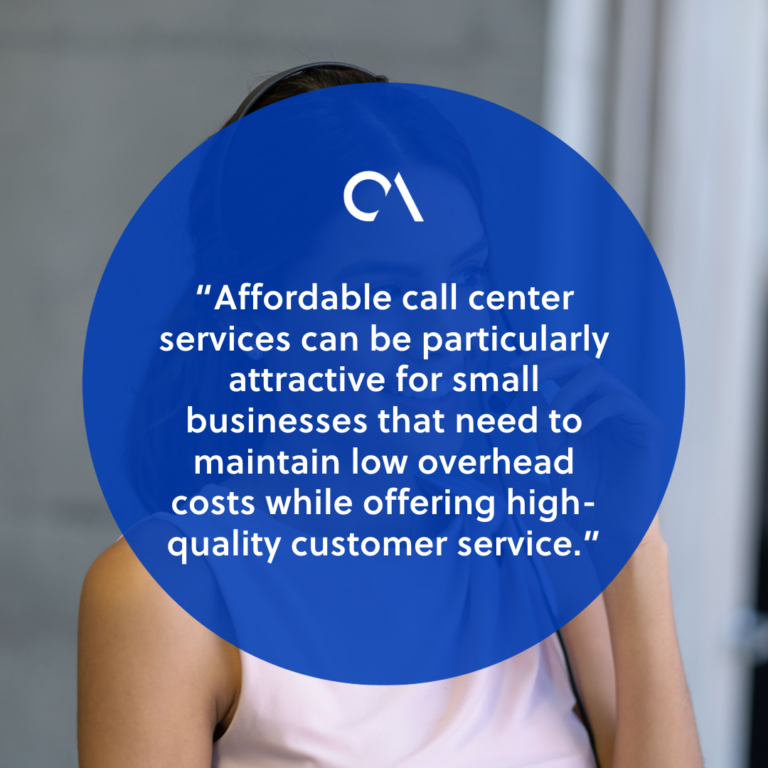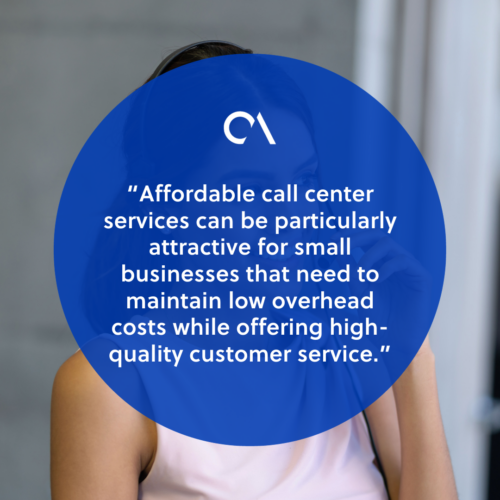 Service range
Affordable call center services offer various services that can be custom-fit to the specific needs of a business, regardless of industry. These consist of lead generation, technical support, and inbound and outgoing customer service calls.
By outsourcing these tasks to a call center, businesses can focus on their core competencies and delegate time-consuming tasks to their service provider.
Specialized expertise 
Call centers specialize in the art of customer service or telemarketing. They have dedicated teams that are trained to handle these tasks efficiently and effectively. 
By utilizing these firms' expertise, you can ensure the highest quality in customer interactions. This expertise isn't limited to customer support; it extends to various aspects, including: 
Market research

Data analysis
Such particular expertise has the potential to revolutionize the industry and keep your company at the forefront.
Scalability 
The volume of sales, the number of consumer inquiries, and the demands for operations all fluctuate. Affordable call center services are adaptable enough to let you grow as your company does.
You're not locked into a fixed setup, so you can easily navigate seasonal peaks, launch a new product, and adapt to market dynamics. 
This adaptability ensures that you always have the right resources in place, providing an exceptional customer experience while optimizing costs.
Advanced technology 
Affordable call center services often come equipped with the latest technology and tools. Cutting-edge resources can help you maintain your leadership position in technology, improve operational effectiveness, and provide better customer service.  
If you decide to maintain your call center in-house, you might find it difficult to match the technology investments made by specialized call center providers. By choosing affordable services, you ensure that your business benefits from the most up-to-date solutions.
Aside from these, there are other benefits, such as the:
Ability to access 24/7 customer service

Scaling up or down as needed

Providing customer multi-language support
All of these can increase customer satisfaction and loyalty, which in turn can lead to improved business performance.
Factors that affect call center cost
Several factors can affect the cost of call center services. Understanding these intricacies is crucial for businesses to estimate their expenses and choose the most cost-effective solution accurately. 
Let's dissect the key elements that can impact the cost of your call center operations: 
Technology and infrastructure
Call centers rely on various technology and infrastructure stacks. More sophisticated models could come with a higher price. The cost of implementing and maintaining these technologies can heavily impact expenses. 
Training and development 
The quality of customer service relies heavily on the training and development of call center agents. The cost of training materials, trainers, and the time invested in training sessions should be considered.
Quality assurance 
Monitoring and evaluating call center performance is crucial for maintaining service quality. Implementing quality assurance programs and conducting regular evaluations can add to the overall cost.
Service level agreements (SLAs)
Call center service providers often offer different service levels with varying performance metrics and response times. 
Service level agreements (SLAs) define parameters such as response times, resolution rates, and quality expectations. Higher service levels generally come at higher costs.
Make sure your SLA aligns with your business requirements and customer service goals. 
Service type 
The call center service type affects the overall price. Call centers typically fall into three categories: 
Inbound

Outbound

Multichannel
Inbound centers deal with customer inquiries and support. Conversely, outbound centers primarily handle sales and telemarketing. 
The service type you choose will affect pricing structures. Inbound services may have different cost dynamics than outbound or multichannel services.
Things to consider when choosing affordable call center services
Your customer service and operational effectiveness may be greatly impacted by your choice of call center service provider. 
To ensure you make the right choice, consider these essential factors when choosing affordable call center services:  
Specialization and expertise
Specialization can lead to more effective service delivery. Different call center service providers may have specific areas of expertise. 
Look for a call center service provider with extensive experience and expertise in your industry or niche. 
Service quality and reputation
Examine possible call center service providers' reputations. Look for customer reviews, testimonials, and case studies to gauge the quality of services. 
A provider with a strong track record of delivering excellent service is more likely to meet your specific needs and expectations.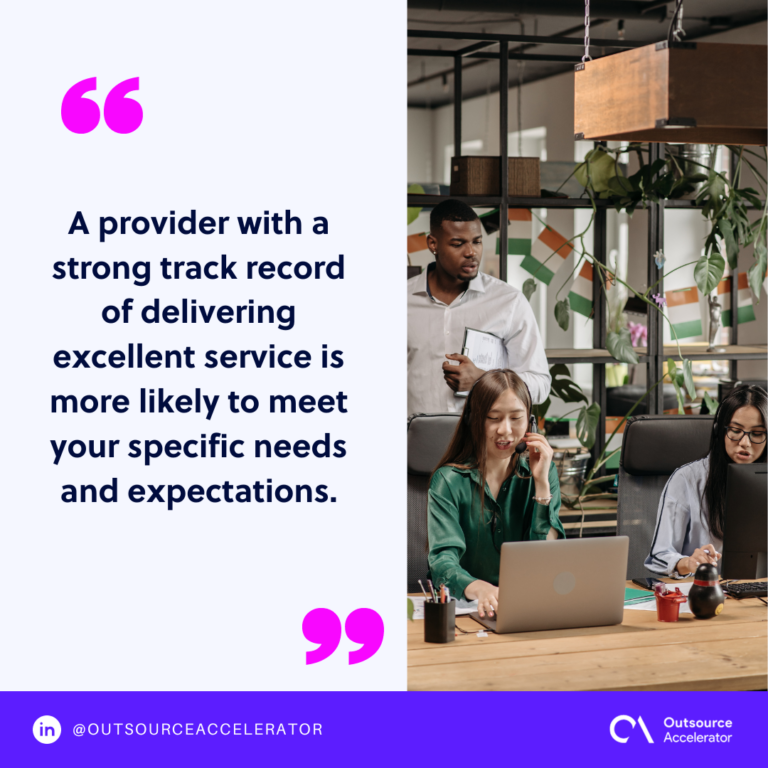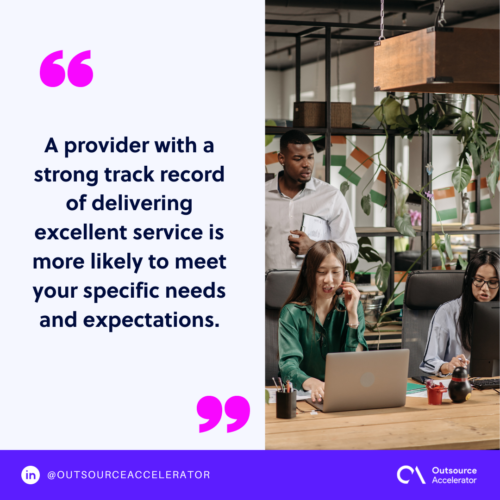 Data security and compliance 
If your industry has strict compliance and data security requirements, make sure the call center can meet them. Legal problems and reputational harm might result from noncompliance.
Geographical location
Decide whether you want an onshore or offshore call center. Offshore call centers are often more cost-effective, but they can introduce language and cultural barriers. 
Onshore call centers provide better linguistic and cultural sensitivity, which is important for smooth client interactions. These services are typically more expensive. 
Customer support and communication
Effective communication with your call center service provider is essential. 
Ensure that they are responsive and can provide timely updates and feedback. Establish a clear communication channel so you can promptly address any issues or changes.
Estimating your call center costs
Estimating the costs associated with setting up and operating a call center is a critical step in your business planning. To determine your call center costs accurately, consider the following steps: 
Determine the workload
Calculate the expected workload your call center will handle. This includes the number of calls, emails, chats, or other interactions your agents will manage. 
In order to make sure you have the resources available when needed, take into account both peak and off-peak times.
Calculate agent requirements
Based on your call volume, calculate the number of agents required to handle the calls effectively. Consider factors like:
Call duration

Average handling time

Service level agreements (SLAs)
Remember that call center representatives could operate in shifts to accommodate varying business hours.
Assess technology and infrastructure
Determine your technology requirements. Will you need specialized software, customer relationship management (CRM) systems, or call routing solutions? 
The technology stack you select may impact both your upfront and ongoing expenses.
Evaluate training and development costs
Factor in the expenses associated with training and maintaining call center agents. This includes initial training programs, ongoing coaching, training materials, and any certifications required.
Investing in ongoing training can enhance the efficiency and effectiveness of your call center agents, leading to improved customer interactions.
Add additional costs 
Don't forget about other expenses such as:

Quality assurance programs 

Monitoring tools

Data security measures

Reporting and analytics software

Additional particular needs or offerings that are exclusive to your company
Request quotes and proposals 
Once you have a clear understanding of your call center requirements and related costs, reach out to call center service providers to request quotes and proposals. 
Ensure that you provide them with accurate information to receive accurate cost estimates.
Tips for reducing costs in call center services
Attaining affordable call center services can be achieved through various strategies without compromising service quality. 
Here are some practical tips to help you reduce costs and minimize expenses:  
Optimize workforce management 
Optimize workforce management through efficient forecasting and scheduling. Use tools to monitor schedules and ensure optimal staffing levels at all times. 
Both overstaffing and understaffing can lead to unnecessary costs.
Implement self-service channels 
Introduce self-service options for routine customer inquiries to reduce the workload on call center agents. This not only cuts costs but also enhances the customer experience by providing quick solutions. 
Create a knowledge base
Create and maintain a comprehensive knowledge base for call center agents. This resource can provide quick access to information and solutions, reducing the time agents spend searching for answers. 
Utilize call routing 
To route calls to the most suitable agents, use call routing systems. Call routing systems make sure that every customer is routed to the appropriate person who can effectively handle their demands.  
Use cloud-based solutions
Consider putting scalable and reasonably priced cloud-based solutions into place. Cloud-based solutions eliminate the need for expensive infrastructure investments and allow for flexibility in scaling up or down as needed.
Automation and AI integration 
Explore automation and artificial intelligence (AI) solutions to handle repetitive tasks. 
Automation can assist with call routing, data entry, and appointment scheduling, reducing the need for human intervention. AI-powered chatbots can handle routine inquiries, freeing up agents to focus on complex issues.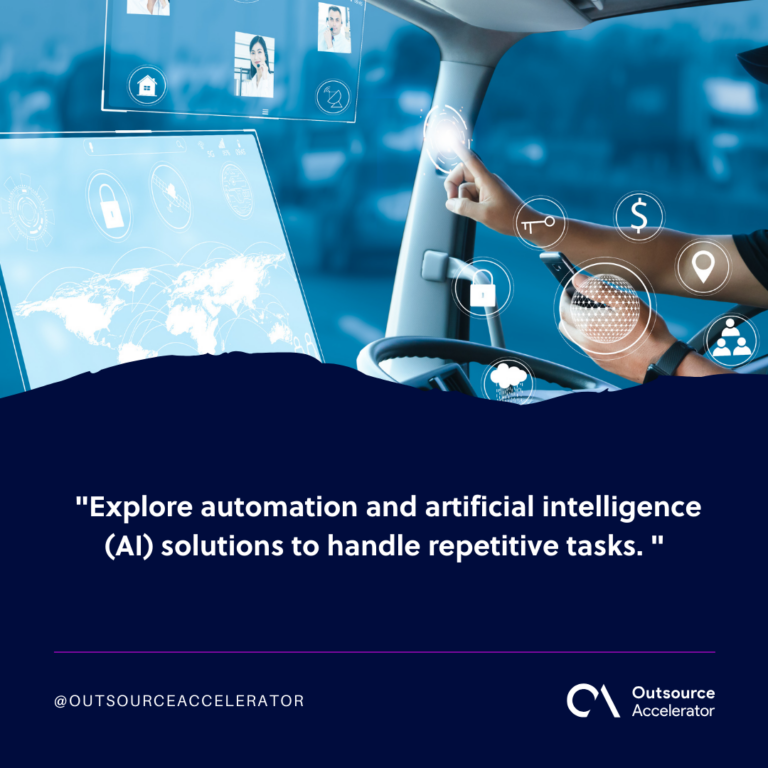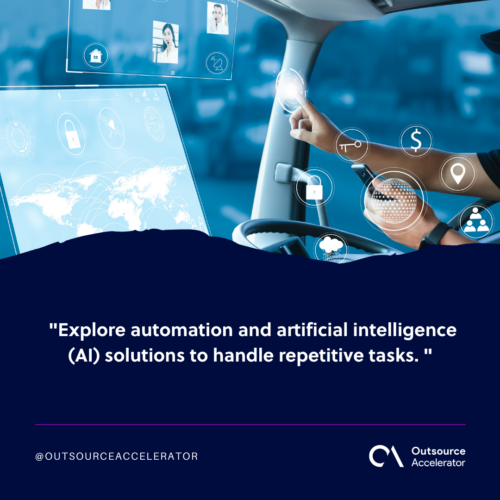 Evaluate outsourcing opportunities 
Non-core tasks like data entry, data analysis, and appointment scheduling can be outsourced. By partnering with specialized service providers, you can reduce operational costs and allow your in-house team to focus on core customer interactions.
Saving costs with affordable call center services
By selecting affordable call center services wisely, you may improve your operational excellence and pave the road for substantial savings.
It's not just about the initial cost but about making a strategic investment in your business's success. Understanding the multifaceted benefits of affordable call center services positions your company for growth and profitability.