13 best knowledge base software this 2024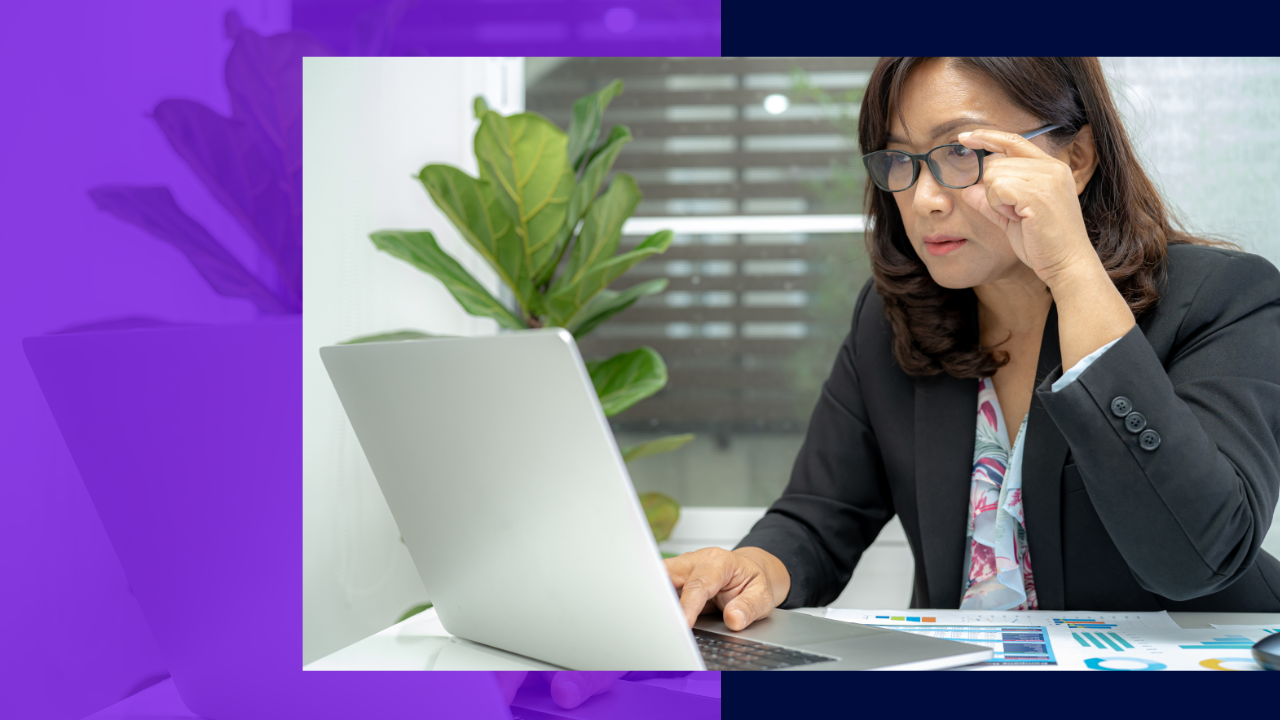 List of best knowledge base software
The digital age has revolutionized how information is shared, accessed, and managed. Knowledge is a vital asset for businesses and organizations that requires effective management. 
Knowledge-based software is a popular tool that offers a centralized platform for organizing and sharing information. 
In this article, we list the top players in the knowledge base software game and key considerations that make them stand out.  We will help you find the best platform for your unique needs. 
What is knowledge base software?
Knowledge base software is a tool that helps businesses create, manage, and share information in a centralized repository.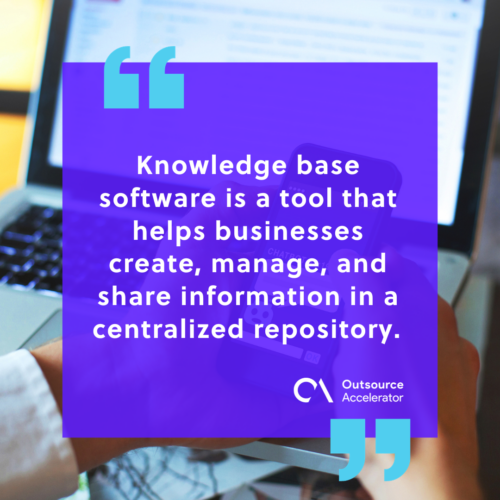 It is a self-serve online library of information about a product, service, department, or topic. Users can easily access and share information within a company or with external stakeholders. 
Knowledge base software is commonly used by businesses, educational institutions, and support teams to centralize information and provide a resource for employees and customers. It enables effective knowledge management and information dissemination. 
Benefits of knowledge base software
Knowledge base software offers several benefits for businesses and organizations: 
Improved productivity

– With a well-organized knowledge base, employees can find answers independently and complete tasks quickly. 

Increased efficiency

–

By centralizing information, knowledge base software streamlines processes and reduces duplication of effort. 

Better customer support

– A knowledge base aids

customers

in finding answers independently. 

Knowledge retention

– By documenting important information and expertise, businesses can avoid the loss of knowledge when employees leave or retire. 

Collaboration and knowledge sharing

– Knowledge base software promotes

teamwork

and ensures that knowledge is a collective effort. 

Analytics and insights

– This data can be used to refine and improve the knowledge base, ensuring its relevance and effectiveness.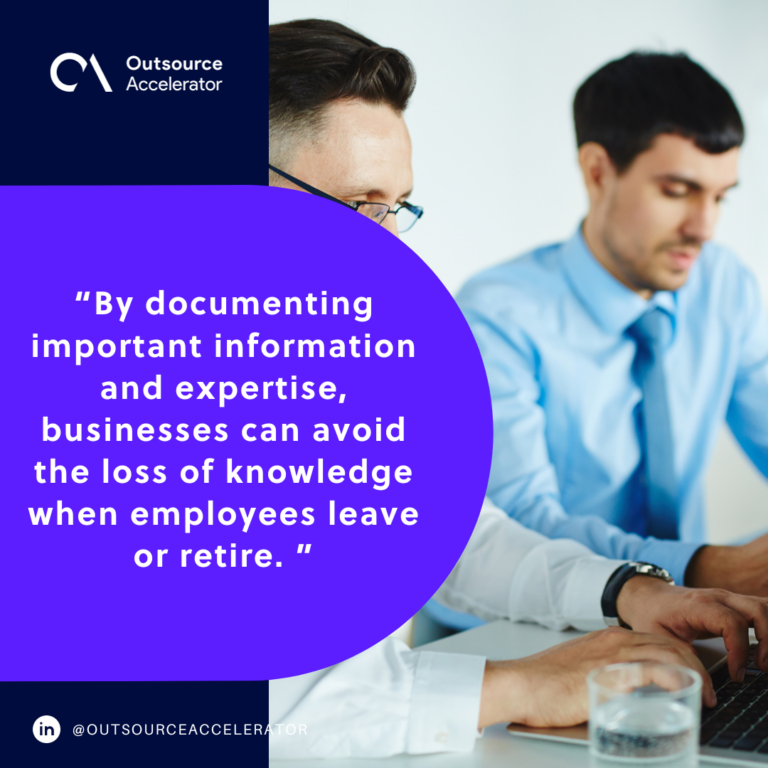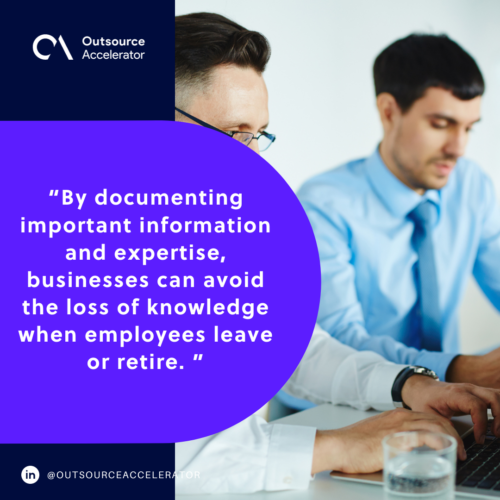 13 best knowledge base software to use in 2024
Take a look at the top knowledge base software for 2024:

Pricing: 
Starter: Free 

Builder: $10/user/month

Enterprise:

Custom plan
Guru is an all-in-one knowledge base software that offers a comprehensive solution for managing trusted information within your company. 
Its AI-powered enterprise search, wiki functionality, and intranet capabilities ensure that your team gets the right information for their workflow. Guru eliminates time wasted on data search by seamlessly connecting scattered resources and apps. 
With customizable folders, collaborative content editing, and integration with popular tools, Guru provides a user-friendly platform that empowers employees. Discover why numerous customers trust Guru for improving work processes. 
Pricing:
Free

Standard: $149/project/month 

Professional: $299/project/month

Business: $399/project/month

Enterprise: $599/project/month
Document360 is an AI-powered knowledge base platform that offers a scalable solution for building comprehensive and user-friendly self-service knowledge bases. 
The platform enables businesses to create and maintain customer and employee knowledge bases. It provides advanced editing capabilities, analytics, integrations, and an API to streamline the knowledge management process. 
With Document360, companies can effortlessly create and manage product help documentation, technical guides, user manuals, and standard operating procedures. 
Document360 is trusted by thousands of users in over 100 countries and it is recognized for its ease of use, robustness, and ability to handle massive scale. 
Pricing: 
Free 

Plus: $8/user/month 

Business: $15/user/month

Enterprise:

Request a demo
Notion is a connected workspace and versatile knowledge base software that empowers individuals and teams to streamline their work processes. 
Notion offers a wide range of features and is a central hub for wiki documents, projects, and simple yet powerful documentation. With integrated AI assistance, users can access the platform's limitless power of artificial intelligence. 
Notion's customizable template gallery provides a variety of setups to get started quickly. This makes it suitable for teams of all sizes and functions, from startups to established enterprises.

Pricing: 
Free 

Standard: $6.05/user/month

Premium: $11.55/user/month

Enterprise:

Contact sales
Confluence is a flexible and robust team collaboration software that serves as both a knowledge base and a content management system. It is designed to help teams of all sizes create, organize, and share information securely and conveniently. 
With Confluence, teams can centralize their knowledge, collaborate on documents in real-time, and communicate more effectively, all in one place. 
It offers various customizable templates and an intuitive editor for creating rich content, including embedded multimedia. Confluence also integrates seamlessly with other tools to streamline workflows and improve productivity.
This software is recognized for its security, scalability, and robustness.
Pricing: Get a quotation for their plans
Bloomfire is an AI-powered knowledge base software system that empowers organizations to capture, centralize, and share knowledge effectively. Its comprehensive platform and advanced features revolutionize knowledge management.
Bloomfire offers:

AI-powered search and discovery capabilities

Authoring tools

Layouts customization

Easy administration

Access management for efficient content management 
This software's robust security measures ensure data protection, and its powerful platform integrations enhance productivity. Bloomfire helps drive productivity, collaboration, and data-driven decision-making. 
Get in touch with Bloomfire to discover how its AI-based software system can transform your organization's knowledge management and drive enhanced productivity.

Pricing: 
Starter: $120/month

Run-Up: $200/month

Premium Limited: $289/month

Premium Unlimited: $499/month
Helpjuice is a top-rated and powerful knowledge base software that has been leading the industry since 2011. With its easy-to-use interface and extensive features, it's designed to help organizations scale their customer support and improve collaboration. 
Helpjuice offers customizable knowledge bases tailored to meet each organization's unique needs. Its advanced analytics provide valuable insights into user search behavior, identify areas for improvement, and enable data-driven decision-making. 
Helpjuice provides a comprehensive solution that empowers organizations to provide exceptional customer support, improve employee productivity, and enhance their online discoverability.
Pricing: Contact their sales
Zoho's knowledge base software is a comprehensive tool designed to help businesses organize and share knowledge with their teams and customers. 
With Zoho, businesses can create a centralized repository of information, such as FAQs, tutorials, articles, and manuals. These can be easily accessed and searched by internal teams and external users. 
The software allows for easy customization and organization of knowledge, enabling businesses to structure content based on categories, tags, and keywords. 
Zoho's knowledge base software also offers options for collaboration, allowing teams to contribute, update, and review articles. With its user-friendly interface and intuitive design, the software ensures a seamless user experience. 
Zoho is a versatile solution that helps businesses maximize the value of their knowledge.
Pricing:
Standard: $20/user/month

Plus: $40/user/month

Pro: $65/user/month 
Help Scout is a leading knowledge base software that goes beyond just providing technical support. With a strong focus on customer engagement, Help Scout aims to build companies that people love. 
Help Scout is trusted by over 10 million users. It offers thought leadership and expertise in customer engagement, making them a valuable partner in your success. 
The software is designed to empower businesses by providing a knowledge base platform that is easy to learn and use. Whether you have a small team or a larger organization, Help Scout offers a range of features to offer exceptional service. 
Pricing: Get a quotation for one of their plans
inSided's knowledge base software is a powerful tool designed to transform traditional support portals into comprehensive customer success knowledge bases. 
Businesses can create a centralized hub for storing and sharing guides, tutorials, best practices, and user-generated content. 
inSided enables companies to provide easy access to relevant and up-to-date information. Customers are given the tools they need to solve problems and find answers on their own as a result. 
The software allows businesses to structure their knowledge base content effectively, organizing it based on categories, tags, and keywords. Additionally, inSided offers integrated search functionality, making it simple for users to find needed information. 
Pricing: 
Mighty: $26/per user/month

Fantastic: $39/per user/month

Enterprise: $52/per user/month

Enterprise Plus: $64/per user/month
HappyFox's knowledge base software allows businesses to promote self-service and build robust help and FAQ pages. They can empower their customers to find answers to their questions and resolve issues on their own. 
The knowledge base software seamlessly integrates with HappyFox's ticketing system, providing a holistic customer support solution. It also allows businesses to create templated responses and actions to respond faster to customer queries. 
HappyFox's knowledge base software is highly recommended by industry-leading companies to provide exceptional customer support and improve customer loyalty.
Pricing: 
Free 

Standard: $8/member/month

Premium: $12.50/member/month
Slite is an innovative knowledge base software that offers an AI-powered solution for efficient knowledge management. With Slite, businesses can create a centralized repository to store and organize all types of company knowledge. 
One of the standout features of Slite is its AI-powered assistant, which allows users to ask questions and receive instant, accurate answers from the knowledge base. This eliminates the need for tedious information searches and reduces repetitive queries.
Slite seamlessly integrates with other tools to streamline workflows and provide a cohesive user experience. It also offers a range of features for managing knowledge at scale.
Trusted by over 200,000 growing teams, Slite has received high ratings and positive reviews for its clean, clutter-free interface, flexibility, and powerful knowledge management capabilities. 
Pricing: 
Free 

Standard: $5/user/month

Premium: $10/user/month
Nuclino is a modern and intuitive knowledge base software that serves as your team's collective brain. It offers a simple and blazingly fast way to collaborate, bringing knowledge documents and projects together in one unified space. 
With Nuclino, you can organize knowledge, manage projects, share ideas, and more, all in a clutter-free and easy-to-use interface.
Trusted by over 12,000 teams, Nuclino has received high praise for its effectiveness in saving time and enabling quick access to information. Users value its easy and clutter-free editor, which encourages writing and documentation. 
Ready to get started with Nuclino? Explore its range of features, including use cases, templates, pricing options, apps and integrations, and more. You can bring your team's knowledge to one place and unlock the power of seamless collaboration.
Pricing: Contact their sales team
ProProfs is a leading knowledge base software that offers a suite of smart tools for training and customer support. It aims to provide delightful and efficient solutions for smarter employees and happier customers.
ProProfs boasts an impressive user base of over 15 million users each month, spanning across 150 countries globally. It has received praise from customers who have found great solutions and excellent service. 
ProProfs specializes in areas such as training, knowledge management, and customer support. 
It offers a robust and reliable solution that is trusted by millions of users worldwide. 
Go for it if you're a company in need of comprehensive knowledge base software and smart tools for training and customer support.

Choosing the right knowledge base software
Having a robust knowledge base is non-negotiable in this age of digital business. 
To help you make an informed decision, here are some key factors to consider when selecting the best knowledge base software for your business: 
Scalability

– Look for software that offers flexibility, allowing you to add and organize content as your knowledge base expands. 

Customization

– Choose a solution that allows you to tailor its appearance and structure to align with your brand. 

User-friendly interface

– The software should have an intuitive interface that is easy to navigate and search. 

Integration capabilities

– Look for software that integrates well with your customer support software, help desk, chatbot, and

CRM

system. 

Analytics and reporting features

– These will give insights to continually refine your knowledge base. 

Collaboration and workflow

– This fosters a culture of shared knowledge within your organization. 

Mobile-friendly and responsive design

– It enables users to access and navigate seamlessly on various devices. 

Security and access control

– Look for software that provides encryption, user authentication, and access control to keep information protected. 

Support and training

– Consider the level of support and training provided for your team to use the software effectively. 

Cost-effectiveness

– Choose a solution that aligns with your budget and provides good value for your investment. 
Choosing the best knowledge base software involves carefully considering usability, functionality, scalability, and security. 
Prioritize these key factors and select a solution that aligns with your business goals. Soon, you'll be on the path to creating a powerful knowledge management system that propels your organization forward in the digital age.