What differentiates outbound customer service from inbound customer service?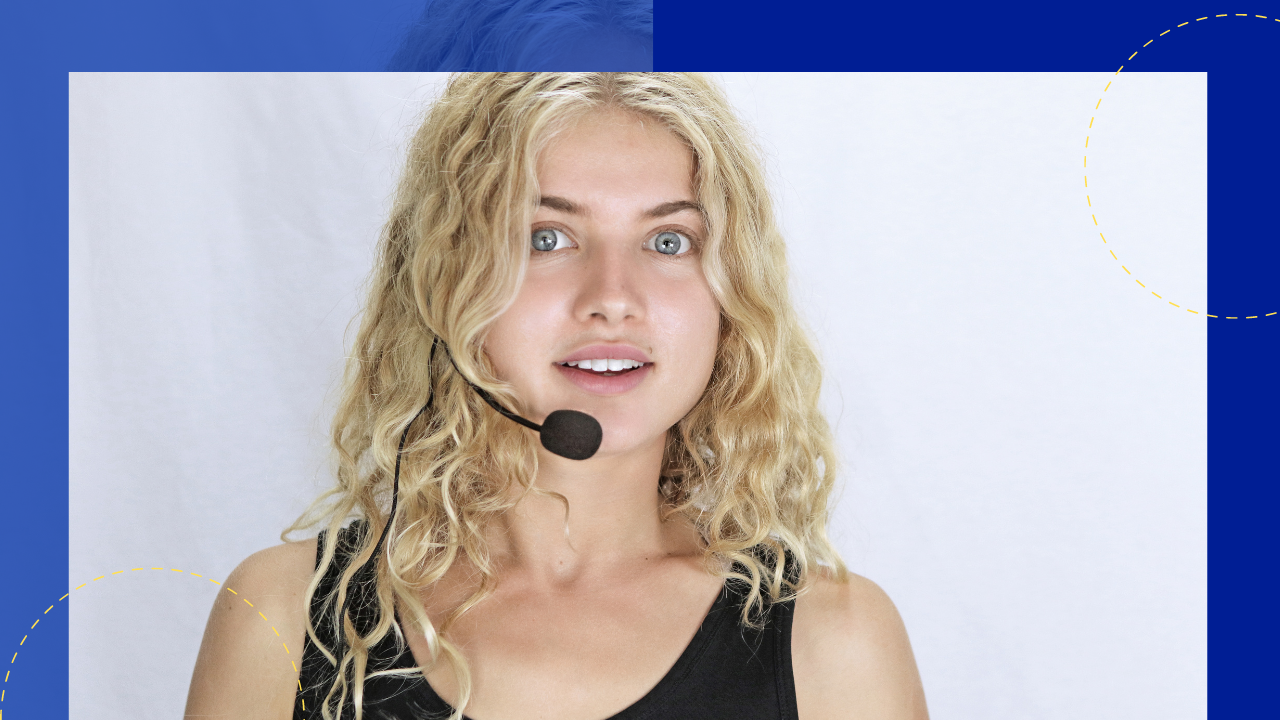 Today, clients are more conscious about the brands they use and patronize. In fact, with the addition of informed consumer decision-making discourse, clients expect stellar services every time. 
The main deciding factor for clients to continually support a brand is customer service. The more they feel valued and taken care of, the more they show loyalty. 
This is where outbound customer service comes into play. Alongside its counterpart, inbound customer service, both provide solid client support. However, which one works best?
When does outbound customer service matter, and when does inbound service? How do the two differ? All of these and more are in this article. 
What is Outbound Customer Service?
Outbound calls are designed to generate sales for the business they represent. Agents reach out to different customers to connect and pitch the products and services of the company. 
In other words, outbound customer service is a good way for a company to advertise or broadcast to a wider audience. It sustains the level of visibility the business needs through aggressive and proactive communication.  
In some cases, companies use outbound customer service to elicit feedback from the users themselves. Hence, firms use it for a couple of reasons.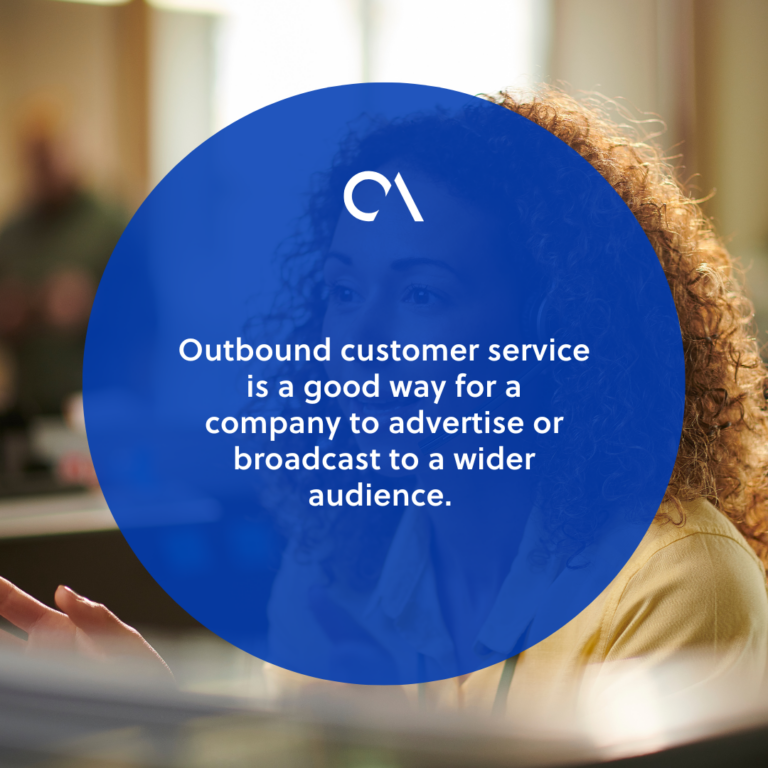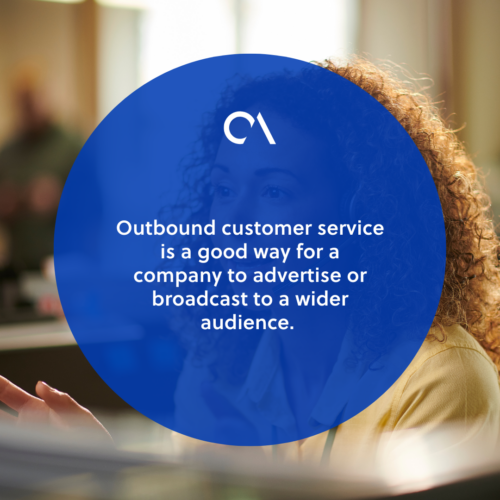 What is inbound customer service?
On the other hand, inbound customer service supports and resolves the end-users various technical issues and problems. 
Usually, a long line of calls is answered by agents, tickets are filed, and prompt resolutions are issued to ensure the continuity of services and the client's comfort. 
Inbound customer service enables clients to have a more positive experience journey of the brand throughout their stay.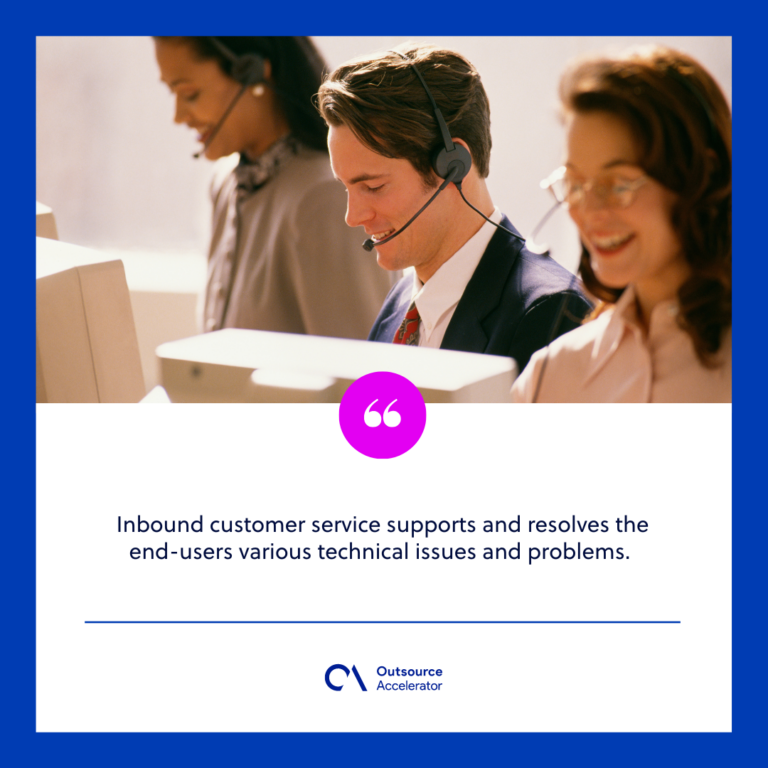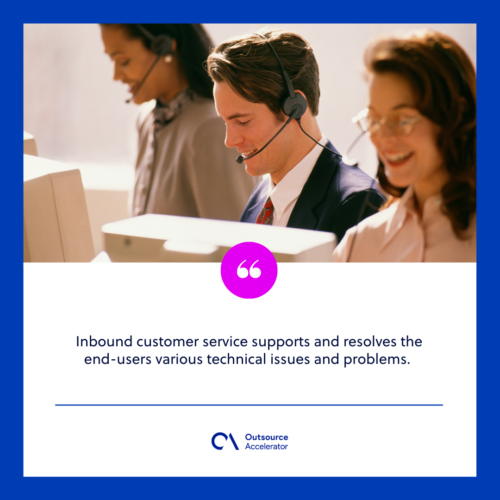 Difference between inbound and outbound customer service 
As pointed out above, inbound and outbound customer service focuses on different parts of the consumer journey experience. 
The first is more directed toward the beginning of the customer journey, while the latter is more concerned with its sustenance. 
Other differences are as follows:
Objectives 
Inbound customer service revolves around the users themselves. Customers actively call the company to raise concerns, suggestions, and questions about the brand. 
With clients heavily active on this, they must receive exceptional and highly accurate customer service. As this is directly connected to their customer satisfaction score.
This makes it crucial for the customer service team to ensure that the clients are satisfied and happy to maintain their interaction and engagement with the brand. 
On the other hand, outbound customer service is usually used to reach clients. Agents actively upsell, cross-sell and or even collect payments when necessary. 
End users normally do not intend to interact with the brand during outbound calls. Hence, it is always a risk taken by agents.  
Technology used 
Since these two customer services have distinct roles, the technologies and software associated with their completion differ. 
Since inbound customer service receives many calls seeking solutions and answers, the following are used:
Automatic IVR

– used to address specific cases. It can be coupled with an AI to increase the efficiency of the setup.

Call tracking and monitoring

– a feature businesses use to understand the customers' behavior and preferences better. It gives them an idea of the usual problems and resolutions users seek. 

Call distribution and transfers

– the best way to direct clients to the best agent to address their needs in a timely manner. 
On the other hand, outbound customer service usually requires the following technologies to assist in call processing:

Auto-dialer

– this enables agents to connect with different clients daily. Given their drastic sales quota, they need to call as many users as possible. 

Knowledge-base software

– familiarity with the user is essential during the sales pitch. This will lessen the errors on the part of the agent, and it will increase the chances of closing a deal. 
CRM software allows agents to have an accurate understanding and view of the users they cater to, ensuring that they know their preferences and the correct approach
Training of agents 
It is undeniable that customers are always at the forefront of operations, be it inbound or 
outbound customer service. Companies train agents differently for inbound and outbound customer interactions to improve customer service. 
In inbound calls, agents are at the receiving end of the concerns or feedback of the users. Hence, they are expected to exercise empathy, understanding, and proper demeanor during calls. 
They need to be as polite and calm as possible despite the attitude or predisposition of the customer. 
On the other hand, agents in charge of outbound customer service are the initiators. They aggressively call users, pitch to them and encourage them to purchase. 
This makes the agents' training more centered on emotional intelligence, negotiation, and sales-specific. They are trained to be in tune with the customer's emotions.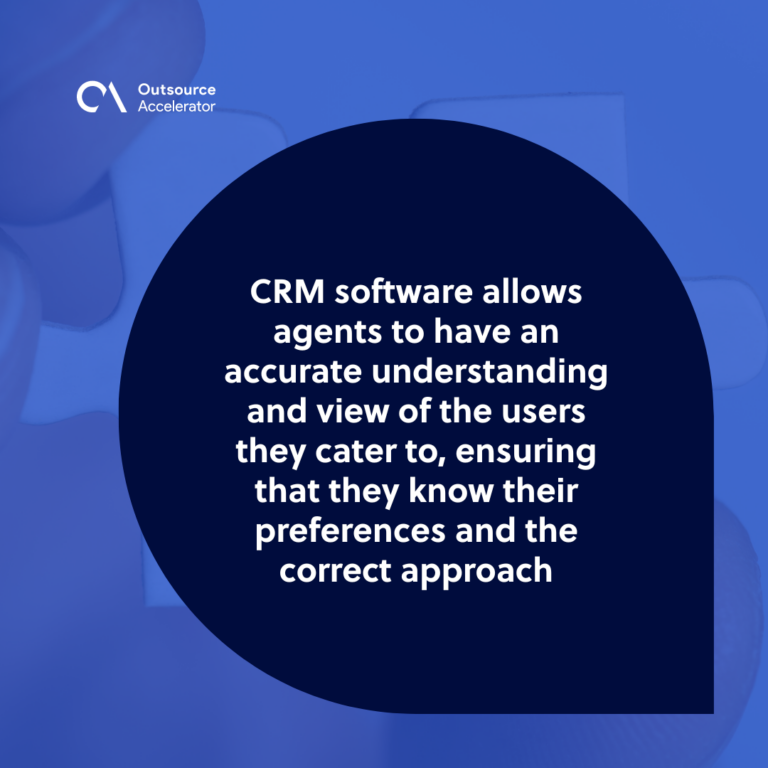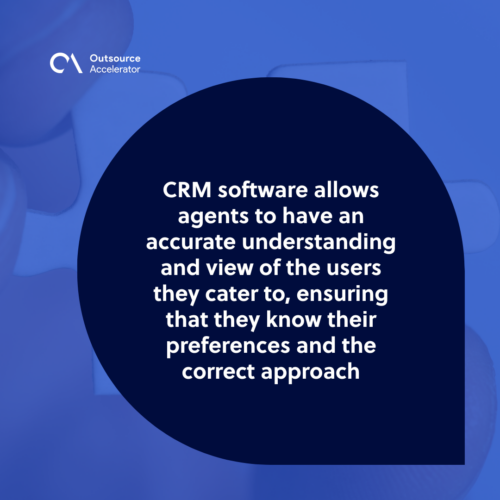 Relationship between inbound and outbound customer service
It is a general misconception to assume that the two functions are independent of each other. In fact, they are very intertwined and related to each other. 
Call center companies both employ these two strategies to efficiently establish a good rapport with their clients. With the end goal of increasing the visibility and credibility of businesses, call centers use these two to maintain high sales and customer satisfaction. 
This is true for BPO companies like SPLACE who also provide these services.
They utilize the insights they gain from both inbound and outbound operations to create a custom plan that reflects the needs and wants of the consumers.