Vince Filamor – Journey and Career as a Project Manager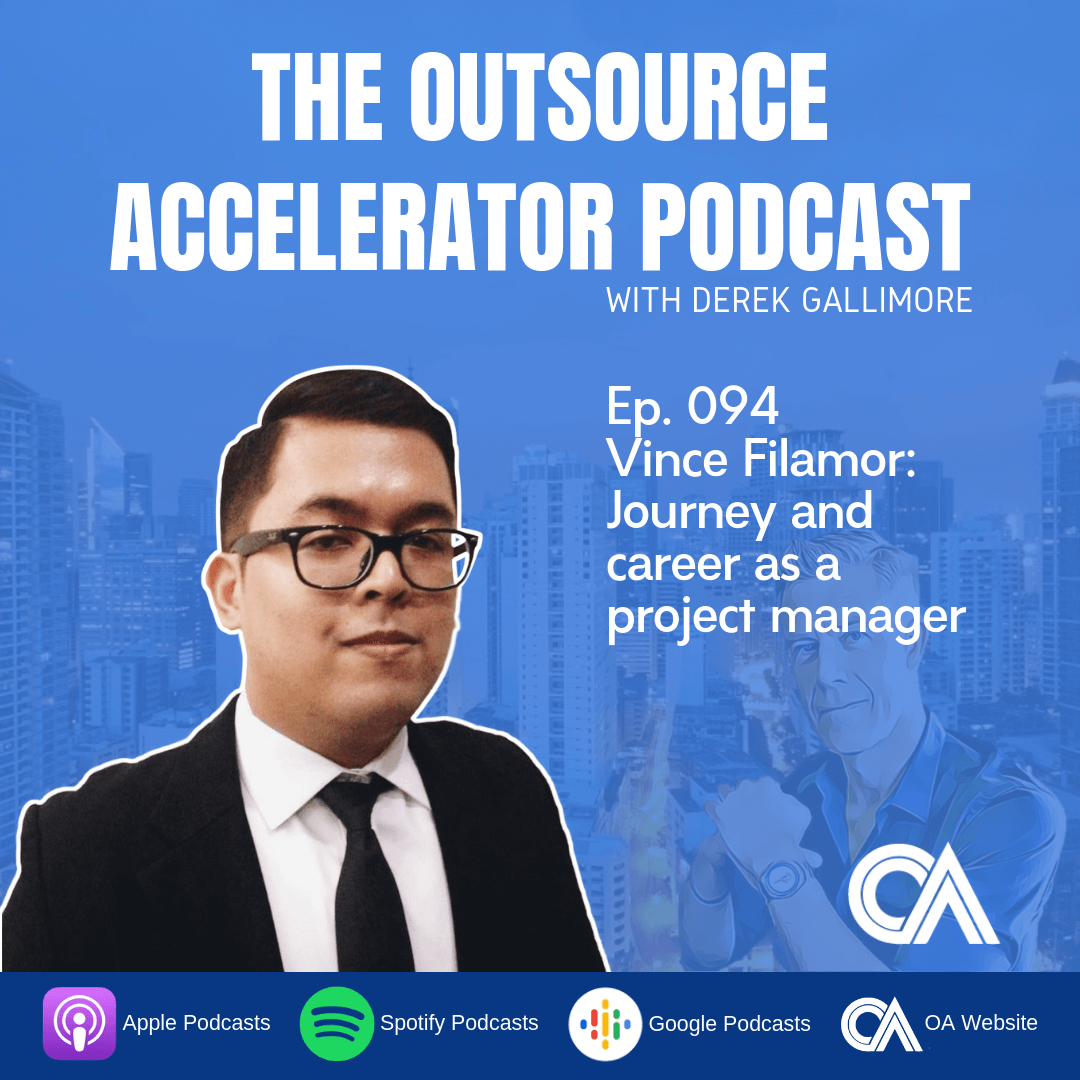 Ep 094 – Vince Filamor
In this podcast, Derek is joined by Vince Filamor, a 27-year-old Filipino Project Manager in software development and application. Derek explores a little bit about Vince's journey, his career, and ambitions for the future.
Summary
Vince

went to De La Salle College of St Benilde and took up Business Management majoring in Computer Applications.

He shares that he's been working for 6 years now from the post-grad.

It wasn't that smooth and it took him 6 months to find a job because people would always want experienced professionals.

Vince's first company is an American company based in California with an office in Pasig City.

Vince also shares that his company develops software customized for their clients.

He managed several teams, with a total of 30+ people ranging from coders, testers to designers.

Vince mentioned the compensation itself is very different. A foreign-based company would try to make sure you earn more than a standard Filipino company, so you get more benefits, more vacation leaves and definitely more cash.

In the future, Vince wants to have his own company.
Key Points
De La Salle is one of the Ivy league schools in the Philippines.

Most Americans are comfortable speaking with Filipinos because of their command of the English language.

In Filipino based companies – the culture is very different, expectation is very different, requirements are also different, it's really a whole new world

There is a big difference between what people earn in a Philippine-based company compared to what you earn in the foreign-based company.
Resources
outsourceaccelerator.com/94
Transcript
Expand transcript
Listen to more podcast episodes here: