Leah Katrina – Freelancing and Operating an Ice Cream Business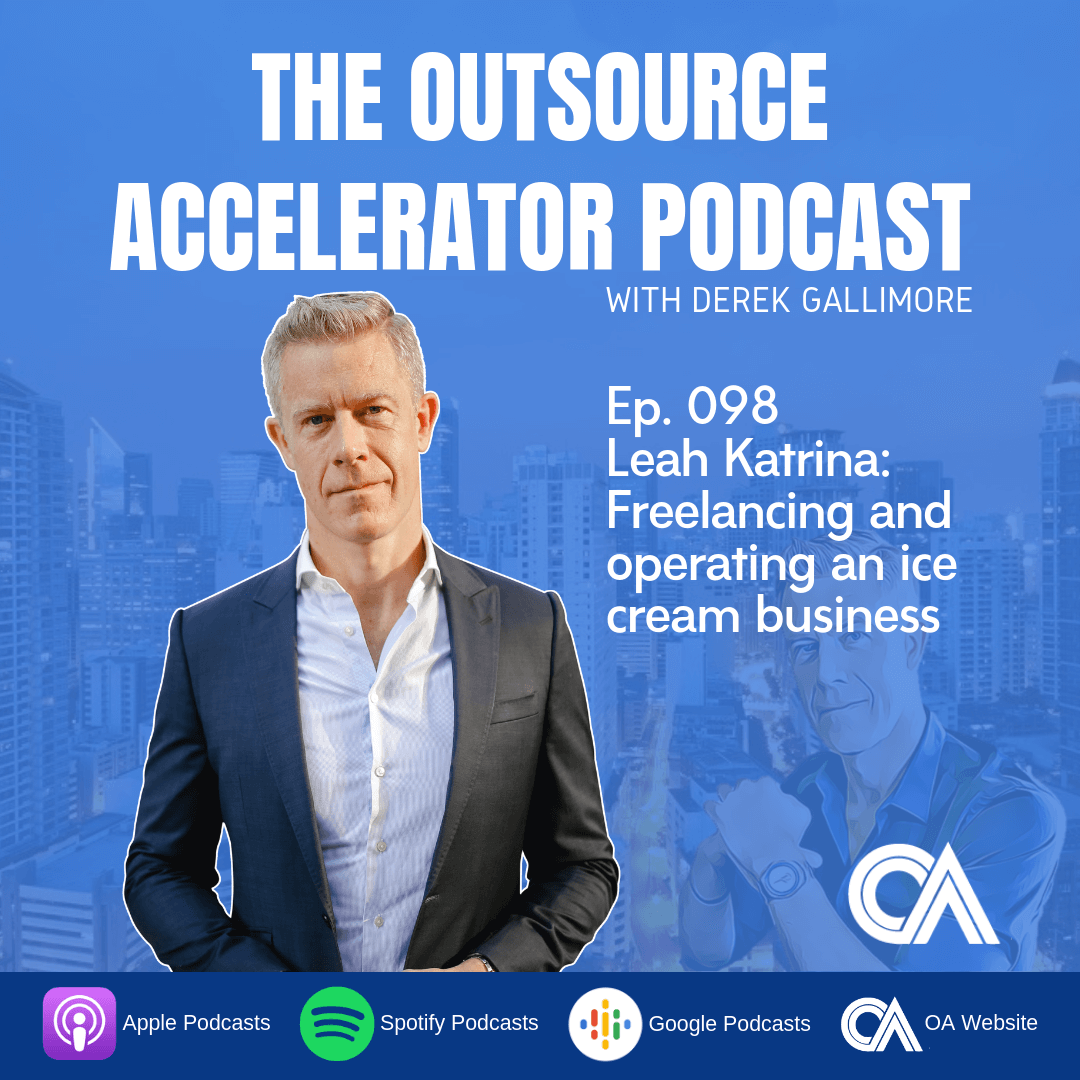 Ep 098 – Leah Katrina
In this episode, Derek is joined by Leah Katrina for the third time. Leah is an experienced Virtual Assistant and also owns a couple of business in Manila. Derek and Leah will talk about her business venture and what drives her to pursue those.
Summary
Leah runs an ice cream business with her sister and his soon to be brother-in-law.

She helps out with the marketing and branding.

According to Leah, business is actually very good and the demand is overpowering them.

As of now, they only cater to some hotels and restaurants in Paranaque, Makati, and BGC area and they are still looking for partners.

She is looking forward to double the production and get more clients and partners to sell their brand or sell their products.

Leah also makes and designs yoga jewelry. It's called Mala beads or Buddhist prayer beads.

She is inspired to venture into the "bead" business because she does yoga and she likes designing.
Key Points
It's common to see freelancers having entrepreneurial spirits and having their own small business on the side

Mala beads or Buddhist prayer beads is originated in Tibet and other Buddhist countries.
Resources
outsourceaccelerator.com/98

https://www.facebook.com/AdamsIceCream/
Transcript
Expand transcript
Listen to more podcast episodes here:
Faye Saguid of Uploan.ph – Building successful teams fast: insights from a Serial Startup HR Director