Mike O'Hagan – Into the World of Outsourcing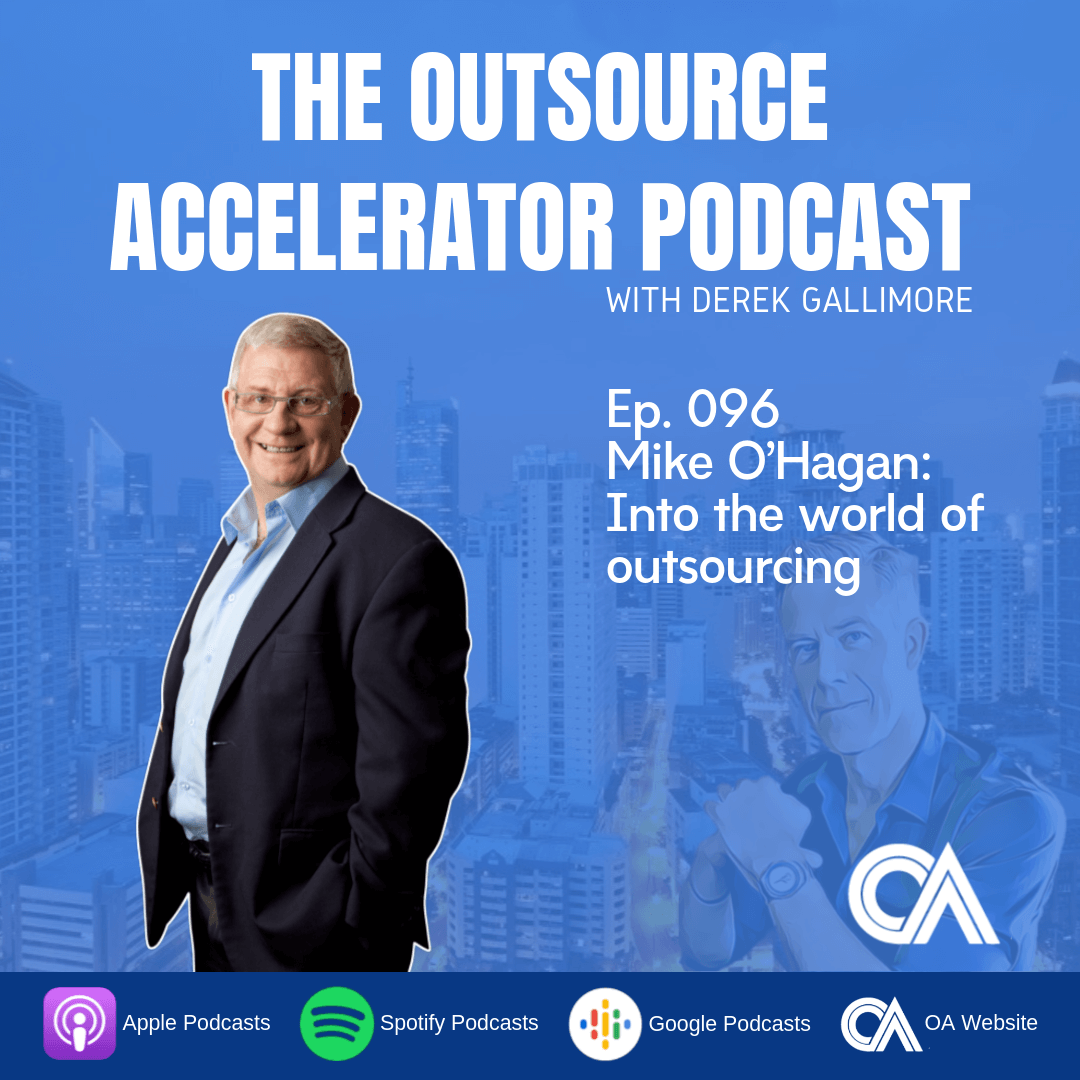 Ep 096 Mike O_Hagan
In this podcast, Derek is joined by Mike O'Hagan, Derek deep dives a little bit more into Mike's very advanced knowledge and significant experience in outsourcing
Summary
Mike shares the

very strange behavior of western businesses whenever they outsource. People seem to suddenly think that they can get the cheapest services remotely and they don't have to do anything but wait for everything to happen.

According to Mike, the owner or the manager of companies have to provide leadership, they have to be the one to inform the employees regarding the direction of the company and why you're going there. It is important to put some enthusiasm into the business and set the KPIs as well as manage the KPIs.

He also shares that you have to countrify Filipinos. You have to teach them what your business does and how it works. It is also important to inform them of who's who in your business, and of course, you have to reconcile it with their own cultural differences.  

Mike states that Manila has a high staff poaching problem.

Mike said that all his workers in other countries are the complete opposite of Filipino workers. It's quite amazing how they thrive on that. Filipinos love KPIs, they're also very different and they have close family ties.

Mike explains the thing called the danger of 1.
Key Points
Filipino workers are very similar to most of the western workers.

Training is essential for Filipino workers.

Filipino teams are mostly the same as teams in Australia, USA, and UK.

The Philippines is the third largest English speaking country in the world

It is very common for Filipinos to give all of their earnings to their families.

The most common and extreme mistake that people commit when they first arrive in the Philippines is overpaying.
Resources
outsourceaccelerator.com/96
Transcript
Expand transcript
Listen to more podcast episodes here: