Jamie McBrien – Vast Outsourcing Experience in the Philippines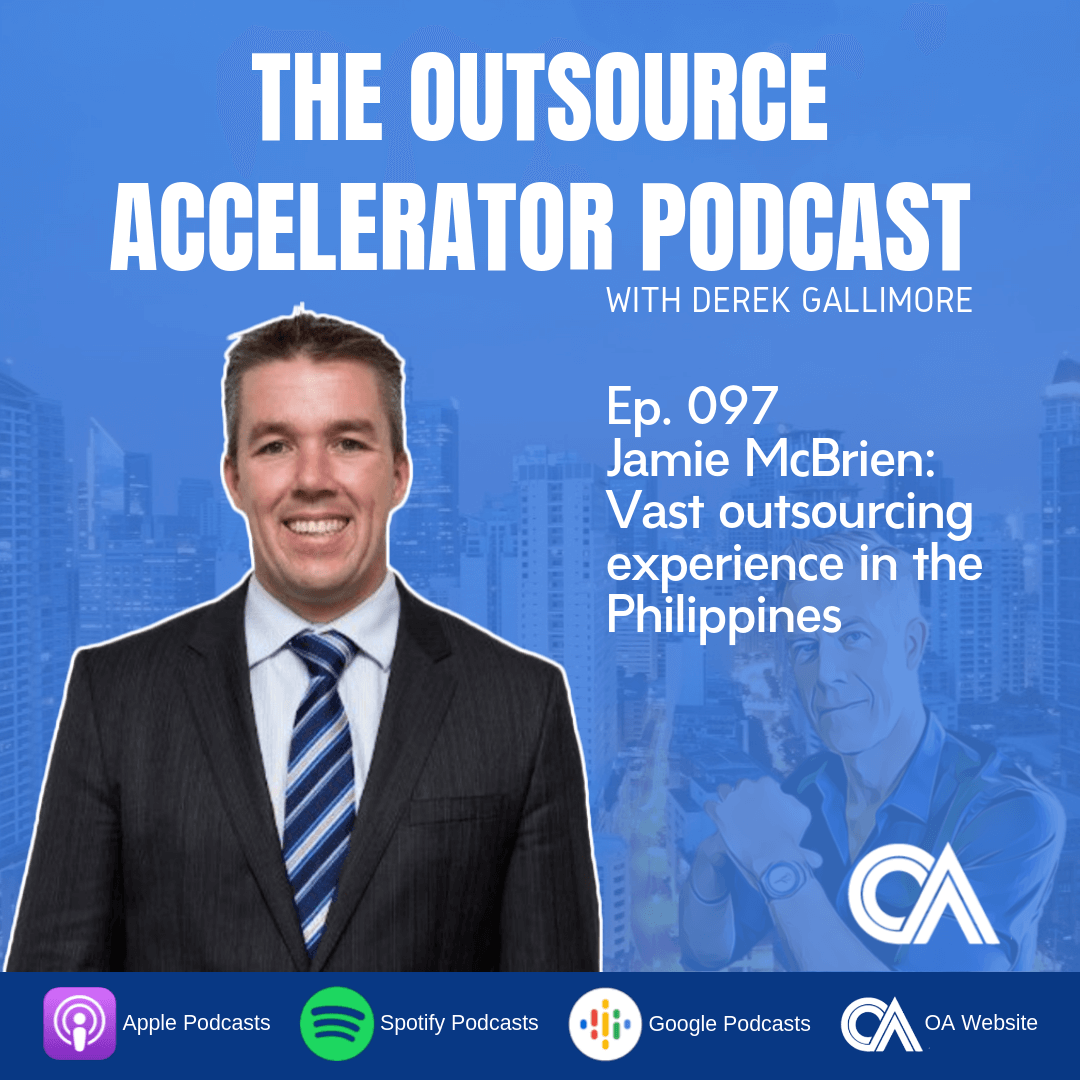 Ep 097 Jamie McBrien
In this podcast episode, Derek is joined by James McBrien, He is an Australian national who founded OptiBPO. Derek will tap into Jamie's 20+ years of blue-chip outsourcing experience and his views about outsourcing in the Philippines.
Summary
Jamie has worked in India, Vietnam, Malaysia, China and South America.

He said that his focus now is definitely the middle market. He is also more than pleased to be away from the multinational large-end of town.

Jamie believes the Philippines is the only choice for knowledge-based outsourcing.

He thinks if you're rushing to the bottom for the lowest cost it's a self-defeating argument. The Philippines is already low-cost. It will give you big savings over your home country.

People don't realize that and when they look at the businesses that are there, how big the outsourcing market is, they will be able to attract and get the right talent that has the right experience.

In 5 or 10 years time, Jamie  truly believes the world will be a much better place and a lot of that comes from some of the activities that they are working with their clients
Key Points
The Philippines is a large English speaking country, the education system is great and it is a highly innovative country.

The Philippines is part of the 10th fastest growing economy in the world.

10 years ago, in the Philippines, if you want to hire someone, you would have to hire a Filipino and repurpose them into the western business market.
Resources
https://www.outsourceaccelerator.com/97
Transcript
Expand transcript
Listen to more podcast episodes here: