Outsourcing Content Production with Arnold San Miguel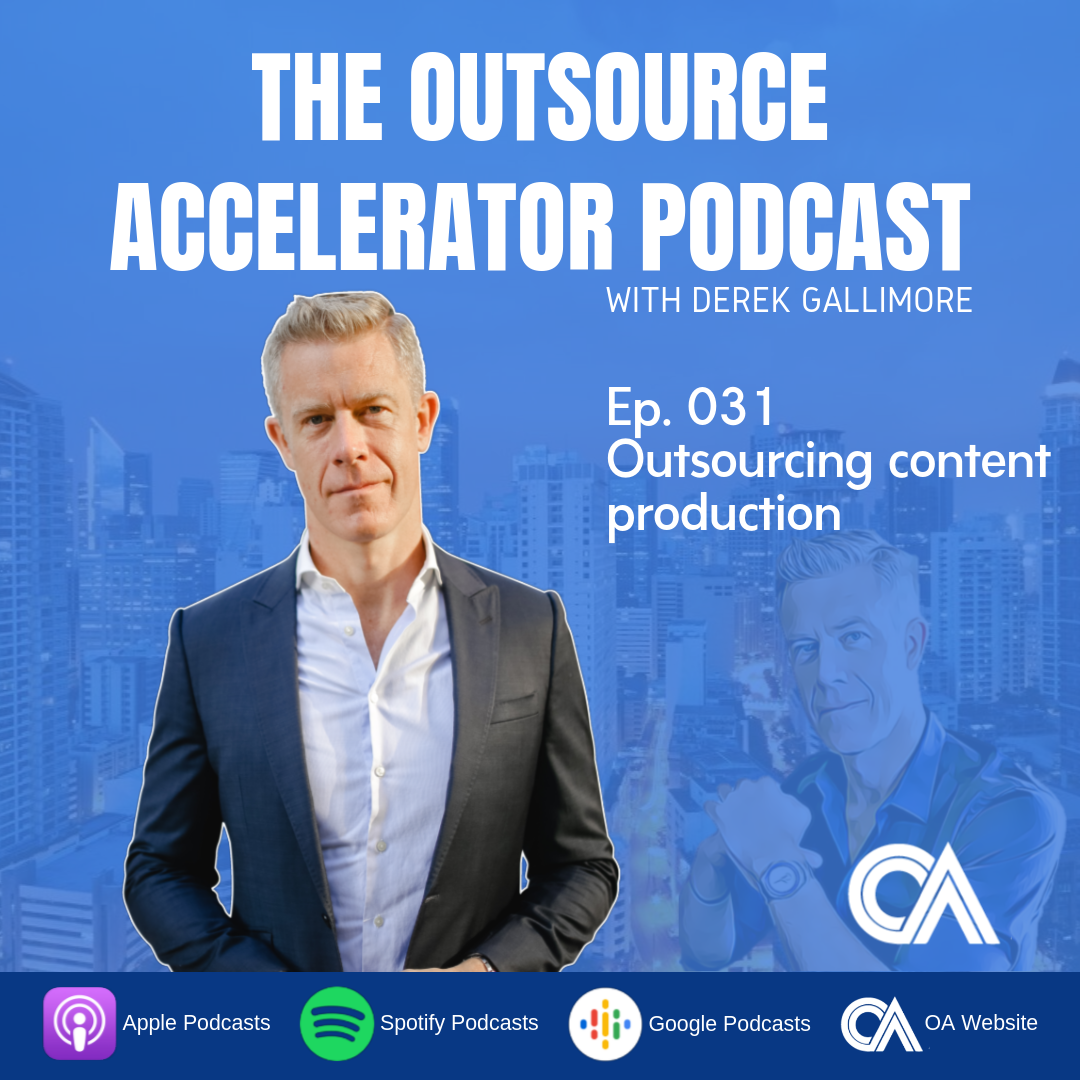 Ep 031 Derek Gallimore
Derek is joined today by Arnold San Miguel and they will briefly discuss outsourcing content production.
Summary
Derek and Arnold talked about content and content generation and outsourcing it. Content is being pushed right to the top of importance because of Google and because people want to be recognized as authoritative and Google values that. There's a huge need now to produce content via website but also in some offline avenues.
It's both a good and a bad thing because it means that people are producing huge amounts of content. Some people are just producing content for the sake of content. Hopefully, good quality content will rise above other content that is available these days.
One of the advantages of outsourcing content is that you get the additional management layer, you get an entire specialist team to help you produce the content that's right for your business.
Outsourcing content would really boil down to the preference of the owner. And if the owner finds it easy to explain his/her business model and if their requirement is not that frequent, then spending time finding the right freelancer or set of freelancers that would work for them is something to consider.
Business owners have to determine what type of content they want to produce and that ranges from blogs or articles from social media posts to podcasts or videos. With articles freelancers/agencies normally charge within three tiers or levels; basic writer, advanced writer, and expert writer. The price varies per 100 words produced and again on the difficulty of your industry.
Some sophisticated websites have a blend of quicker, cheaper articles and then higher quality, higher value articles that cost a lot more to produce.
Key Points
Content production is being pushed or given high importance because of Google.
Many businesses have a lot of their content production outsourced. It can be as simple as document editing, or it could extend all the way to content strategy and execution and deployment.
The good thing about outsourcing your content production is that business owners can set their budget and then look for the perfect outsourcing partner to provide them with quality content at a price range that they consider reasonable.
Resources
outsourceaccelerator.com/podcast/episode31
Transcript
Expand transcript
Listen to more podcast episodes here: