Paul Pajo – The Evolution of the Tech Movement in the Philippines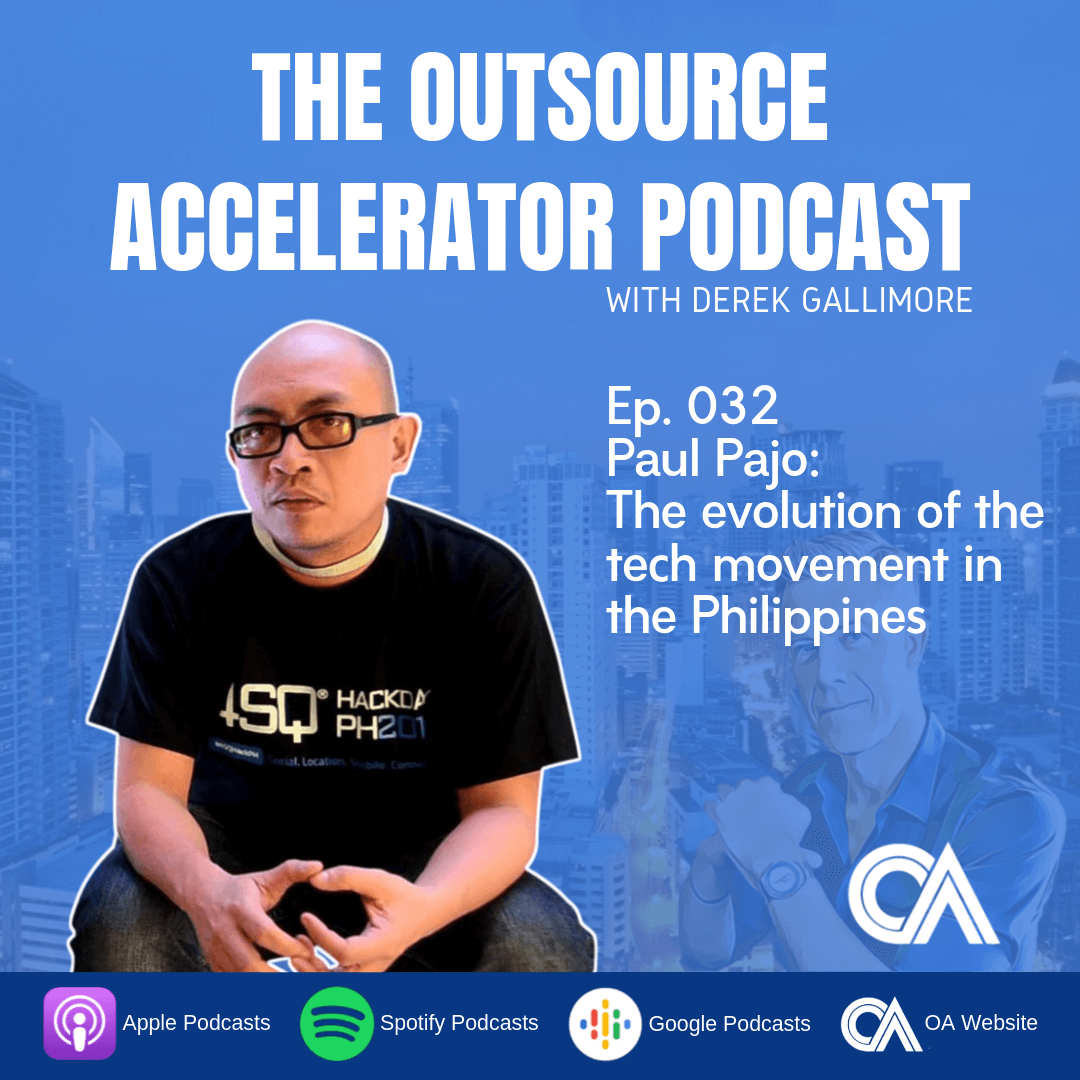 Ep 032 Paul Pajo
Derek is joined by Paul Pajo and they will discuss about Hackathons and the evolution of the tech movement in the Philippines.
Summary
The Hackathon movement started a few years ago. Paul Pajo was actually an early adopter of the Hackathon movement and started these Hackathons in Manila Philippines as early as 2013.
Paul is incredibly experienced in Hackathons and he talked about the maturations of the regions of the Philippines and how quickly they're catching up with Manila and also how quickly Philippines and Manila are actually keeping up with Silicon Valley.
Angel Hack started five years ago and they had 250 developers.
So, from 2013 it went from 250 to 180, 150 and now we're at 100. So even if I had a hundred that's still good because that means there are 100 registrants.
According to Paul, a startup by definition is you want to do a business that's never been instantiated in the universe ever.
At Angel Hack, they don't have a theme. They are developer-centric, they want the developers to show off what's good but what they want the prototype or the app to be fundable because at the end they have to pitch at the Accelerator program in the US.
Silicon Valley is a step ahead of the Philippines mainly because of their close proximity to new technologies that are being developed.
Key Points
Hackathons are very well supported.
There has been an increase in Hackathon events and attendees since 2013
Most people that are attending these Hackathons are professionals and some are even doing some freelancing on the side.
Resources
outsourceaccelerator.com/podcast/episode32
Transcript
Expand transcript
Listen to more podcast episodes here: