Fernanda Costa – an Outsiders Perspective on the Philippines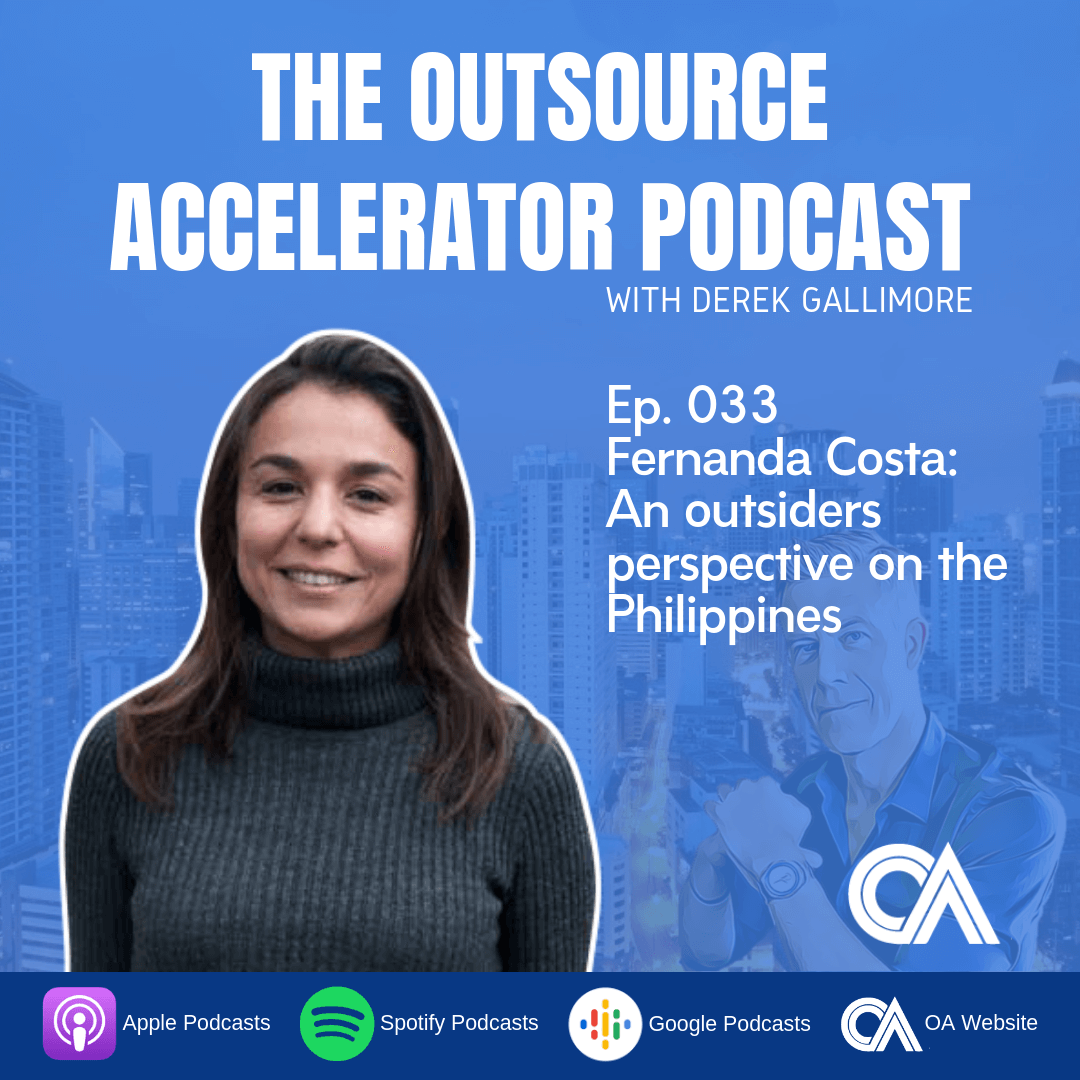 Ep 33 – Fernanda Costa
In this episode, Derek is joined by Fernanda Costa and she will give an outsider's perspective on Manila, Philippines.
Summary
Fernanda is based in London and came to Manila for the first time, three weeks ago trying to settle in and do business here.
Fernanda knew very little about the Philippines before she came over. She was handed the project management of a project she's doing with her company and she had very little time to prepare.
Some people told her to be careful with security which she thought was ridiculous because she came from Rio de Janeiro.
Fernanda's first impression was that everybody speaks English which makes things extremely easy. The Philippines is very westernized and people are very approachable. The people in the Philippines are also very professional and responsive.
Transportation can be challenging in the Philippines and the traffic Is horrible.
The quality of Wi-Fi outside cities is not that good.
Filipinos have been somewhat purged of their own culture. It's quite different to the rest of Southeast Asia wherein they have a huge variety of cuisine and cultural identity. But then again, if you look at it from a business point of view it puts the Philippines in an incredible advantage.
According to Fernanda, in terms of doing business in the Philippines, it is an easy country to work in. The people are very pleasant and it is a very affordable country to live in. In terms of getting good people and expertise, it's definitely a place that should be under people's radar.
Key Points
The Philippines' grasp of the English language is incredible but it is always helpful to hire an interpreter especially if you're in provinces wherein people speak different dialects.
In terms of getting good people, the Philippines has a very good talent pool.
Transportation in the Philippines can be quite challenging especially outside Metro Manila.
Resources
outsourceaccelerator.com/podcast/episode33
Transcript
Expand transcript
Listen to more podcast episodes here: