Outsourcing Finance and Accounting with Arnold San Miguel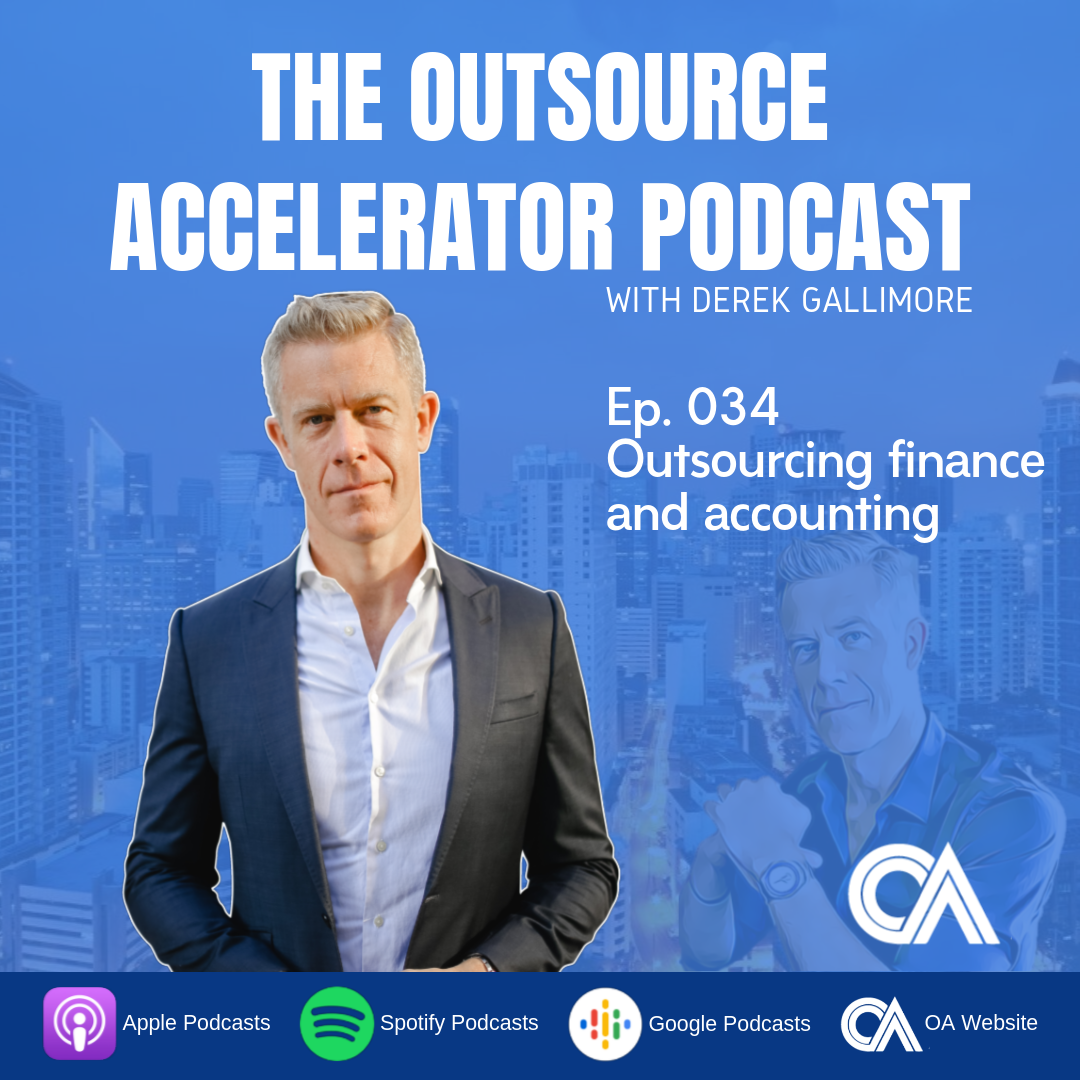 Ep 034 Derek Gallimore
Derek is joined again by Arnold San Miguel and they will briefly discuss Finance and Accounting Outsourcing.
Summary
Every business needs finance and accounting. Every business needs their books maintained. And it's actually something that every business would prefer to ignore since this isn't one of their core activities.
It's expensive to get qualified accountants typically in their own countries.
There are over 500,000 university graduates in the Philippines per year and out of that number there are 85,000 accounting graduates per year coming out of Philippine universities.
Reason for outsourcing your FAO
To lower costs.
Second would be increased scalability and flexibility.
Another reason for outsourcing FAO is to standardise your finance and accounting functions.
The fourth reason is improved processes.
Access to talent and technology.
What companies are outsourcing in terms or FAO
Payroll – 33%
Accounts Payable – 23%
Transactional Purchasing – 19%
Accounts Receivable – 19%
Key Points
Outsourcing your FAO can add incredible value to your organization
Outsourcing Finance and Accounting is something that is often ignored since it is not part of the core functions of companies but outsourcing this can result in huge savings for your company.
When companies are able to save they can take the opportunity to get all their accounting books in order, get metrics in place and of course, get KPI visibility
Resources
outsourceaccelerator.com/podcast/episode34
Transcript
Expand transcript
Listen to more podcast episodes here: