Outsourcing Transcription Services with Arnold San Miguel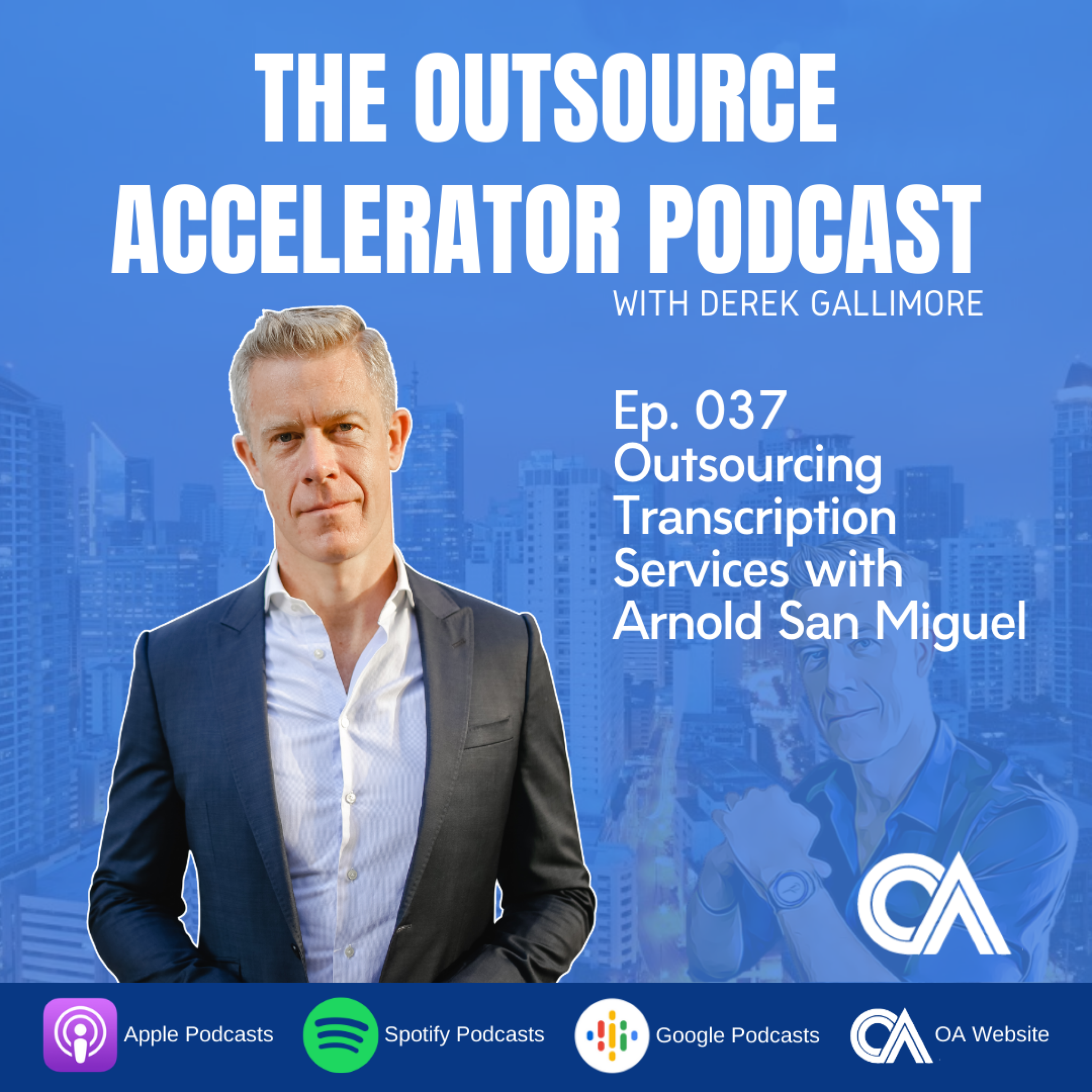 Today, Derek is joined by his co-host Arnold San Miguel and they will discuss Transcription Services and briefly touch on content generation.
Summary
So, as we all know in either B2C and B2B businesses now, content is supremely important because of Google.
One way of generating content Is through transcription, which is often overlooked. You can have your podcasts transcribed and that will already serve as additional content for your website.
Normally there are a lot of companies/freelancers that provides transcription services and the usual rate that you would see is a dollar for every minute transcribed. The turnaround time varies from a day to three days depending on the urgency.
Freelancers/Agencies normally have a system or tool that does the initial transcription for them and then they do the second layer of editing and if it's an agency normally a supervisor or a manager does the third level of filtering just to ensure that you get a 100 percent accuracy for the file you had them transcribe.
Whenever companies outsource to an agency or company that specializes in a role they are better at doing that role and it would be quicker and cost-effective.
If you're doing this in-house and then suddenly, your staff resigns, then that's going to be a problem because you would then need to train someone else to do that, making the process longer for you.
If you have an in-house staff doing this for you, you have to pay their salary whether they are efficient or not. You have to pay their sick leave and holiday leave. Whereas if you just go to a professional service for transcription you will only pay a dollar per minute or similar. And you know that that's all you're going to pay and you're going to get that output for that price. It is not only cost contained but it is also very transparent
Transcription is not rocket science. It just takes time. You're paying a professional to focus on more important tasks and have someone else do the time-consuming work.
Key Points
Always bear in mind that transcription is not rocket science and anyone with a university degree can do this. It is just time-consuming.
Hiring a professional for your transcription removes the uncertainty and it is very transparent and cost-efficient.
One way of generating content Is through transcription, which is often overlooked. You can have podcasts transcribed which will serve as additional content for your website. It could be a YouTube video or anything recorded that can be morphed into a blogpost.
Resources
outsourceaccelerator.com/podcast/episode37.
Transcript
Expand transcript
Listen to more podcast episodes here: