Karel Holub – Growth of E-commerce in the Philippines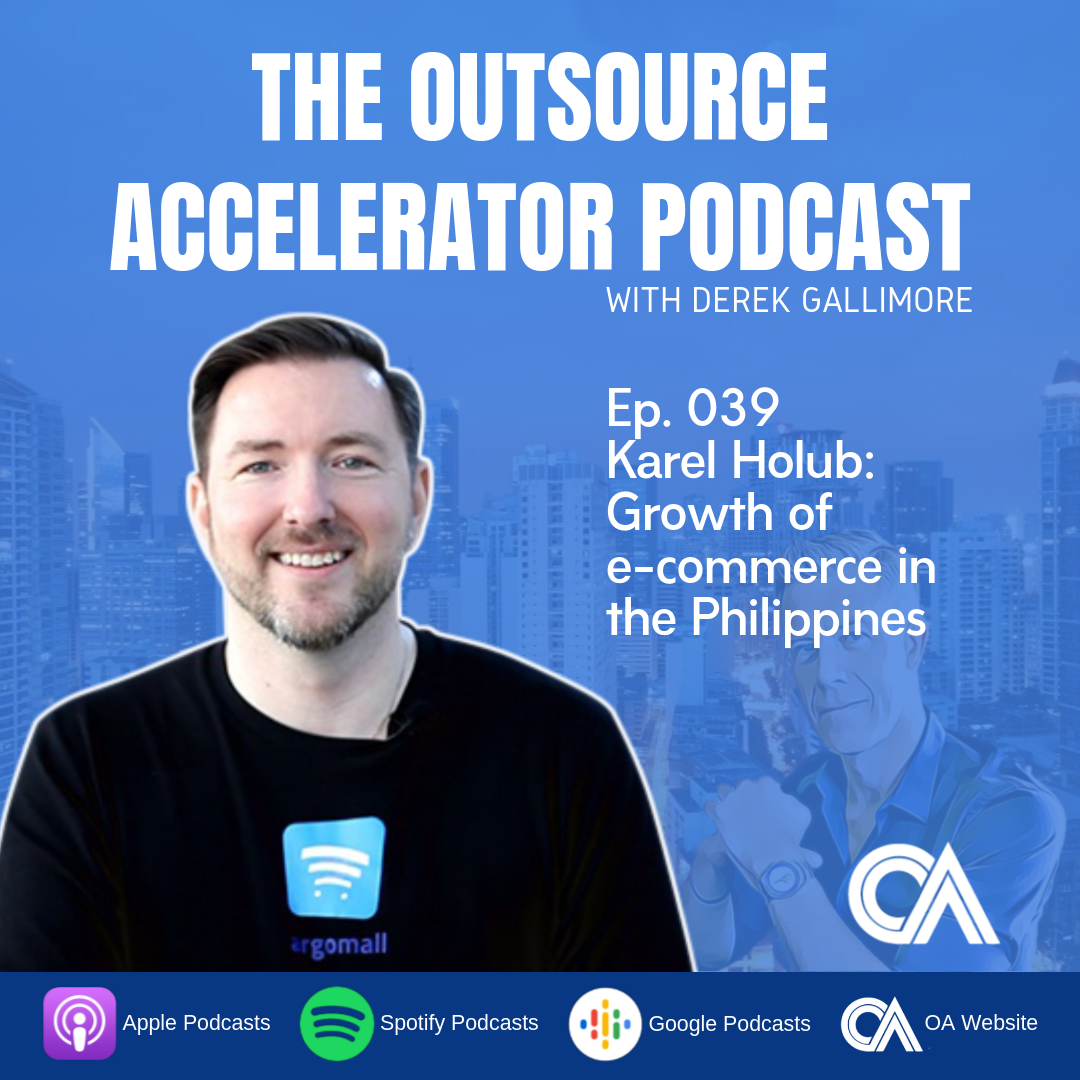 Ep 039 Karel Holub
Today, Derek is joined by Karel Holub of Argomall and they will explore the online retail market in the Philippines. Karel will also give his insights about the corporate and e-commerce worlds of the Philippines.
Summary
Karel Holub is from the Czech Republic. He spent 20 years being around mobile phones and smartphones.
Karel came to the Philippines as GM of Nokia to help right size the company in the Philippines during the time when Nokia was struggling to keep its position in the smartphone industry.
When Karel came to the Philippines, he was amazed by the attitude of the people and the team when they went through a tough time.
Filipinos have a very strong sense of community in their work place which is a double-edged sword if they get spooked then it can very quickly turn into quite a negative environment where people are worried about their jobs and their security. It's basically managing through these changes and making sure that people know what is happening and are informed. This is critical to the success of your business if you're looking into outsourcing to the Philippines
When Microsoft acquired Karel's division he had about one year with the team in Microsoft and then he was looking for what to do next. His passion was still in the sphere of smartphones. So, he was looking at various other options and one of which that stopped him was the huge opportunity in the Philippines from the perspective of lowest smartphone penetration in Asia. And also, the booming e-commerce.
According to Karel, the Philippines was built around the idea of malls. Malls provide adequate air-conditioning when it's 30 degrees outside. It's a much better place for people to go to especially in the cities wherein it's substituting the parks for its convenience. So, having said that, the e-commerce is basically battling two battles. One is to win over the customers, to make it more convenient for them to buy the item online rather than in malls. At the same time fix a lot of moving parts which is the huge traffic causing the logistic hurdles and issues. And of course, to overcome all payments issues.
The Philippines have an exciting fertile economy and a huge amount of growth which supports a huge amount of opportunity.
There's a lot of opportunities and possibilities for Filipinos. With their abilities and their willingness to learn new things.
Key Points
Back in 2010, the Philippines was called Nokia nation because pretty much everybody had only a Nokia.
The Internet in the Philippines is a bit patchy and is probably one of the biggest infrastructure issues that are facing the booming technology sector.
Lazada is the counterpart of Amazon in the Philippines.
Do not base your idea of the Philippines solely on what the media portrays, visit the Philippines before you decide whether you want to outsource your business there.
Resources
outsourceaccelerator.com/podcast/episode39
argomall.com
Transcript
Expand transcript
Listen to more podcast episodes here: