Diego Jose Ramos – Importance of Formal Education in a Startup Ecosystem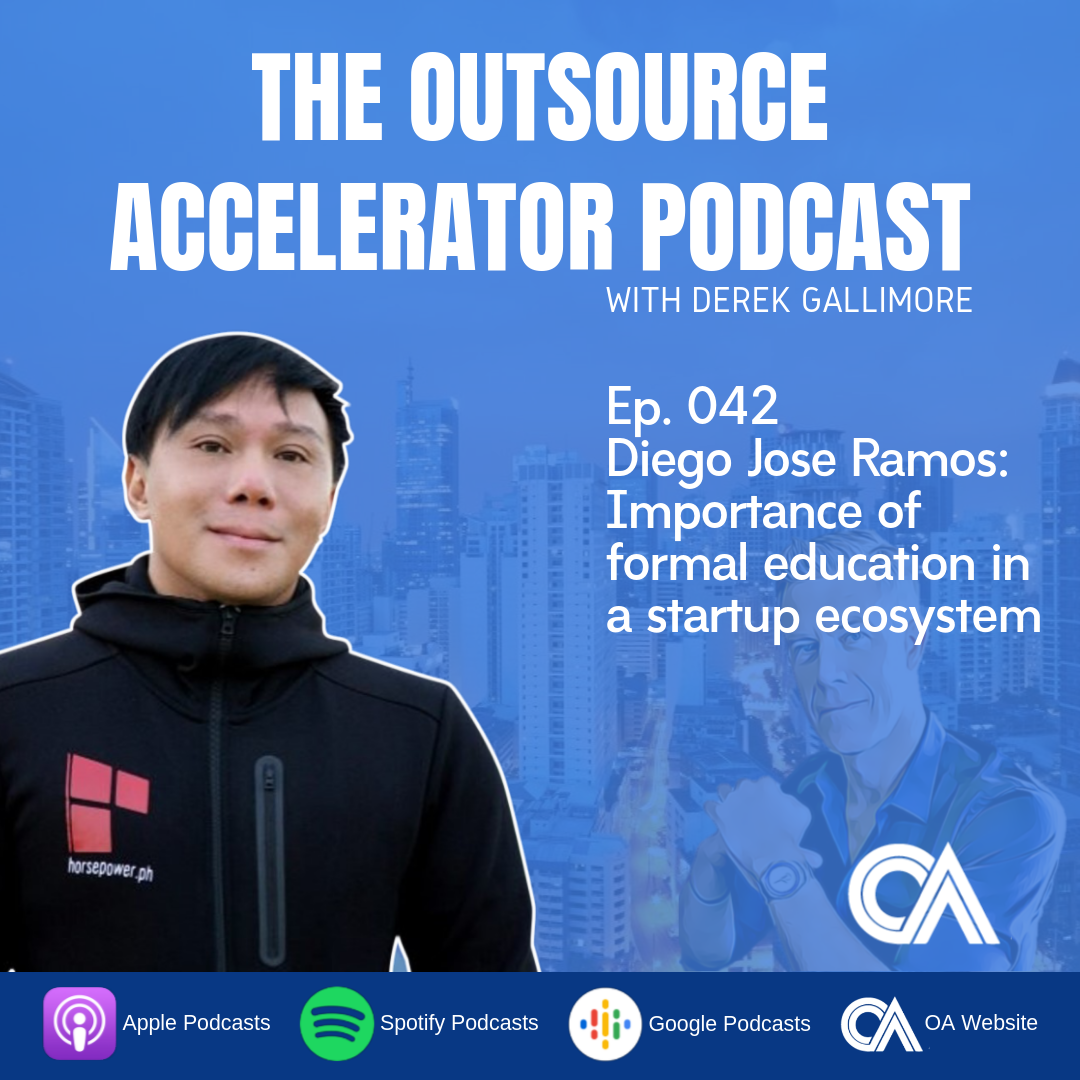 Ep 042 Diego Jose Ramos
Derek is again joined by Diego Jose Ramos and they will talk about the education system in the Philippines. They will also briefly discuss the startup ecosystem and funding.
Summary
Derek and Diego talked about the education system in the Philippines and how that intermingle with startups. There's a movement In the US where some people are almost starting to shun a formal education because they feel they can educate themselves and launch their own startups without the extra years and student debt from secondary education.
The Philippines is a country wherein they are very much open to a lot of things. They have access to immense information. As a result, it influences more people to park education formal education and move into entrepreneurship.
According to Derek, there has been a rise in co-working spaces and all of this sort of affiliated things that happen when there is a budding startup community.
Filipinos have embraced the ecosystem environment of working with a flourishing co-working space. They also accelerate co-working spaces that have really redesigned their layout to match a Silicon Valley type of space. They have been opening a lot of details for more teaching and learning events.
In the Philippines, there's a huge gap between the rich and the poor. As a result, people who can afford to start startups either come from wealthier families or the middle class. However, as Diego discussed, he thinks there are enough people coming from the middle class which can push the industry further.
According to Diego, the problem is that the Philippines has always been an underrated country in terms of outsourcing. The Philippines is still the market leader in terms of outsourcing because we cannot deny fact that Filipinos has the most amiable charm in treating customers.
Key Points
In the Philippines, it is composed of ninety-five percent SMEs and only five percent of their economy are from multinational companies. Of course, sari-sari stores are already included in the ninety-five percent.
The Philippines has always been underrated in the outsourcing industry.
Startup companies would hire tech people even if they haven't finished programming in school as long as they can deliver and they the emotional quotient and will quotient to get the work done.
Resources
outsourceaccelerator.com/podcast/episode42
diego.horsepower.ph
Transcript
Expand transcript
Listen to more podcast episodes here: