Paul Pajo – Government and Infrastructure Support around the Tech Scene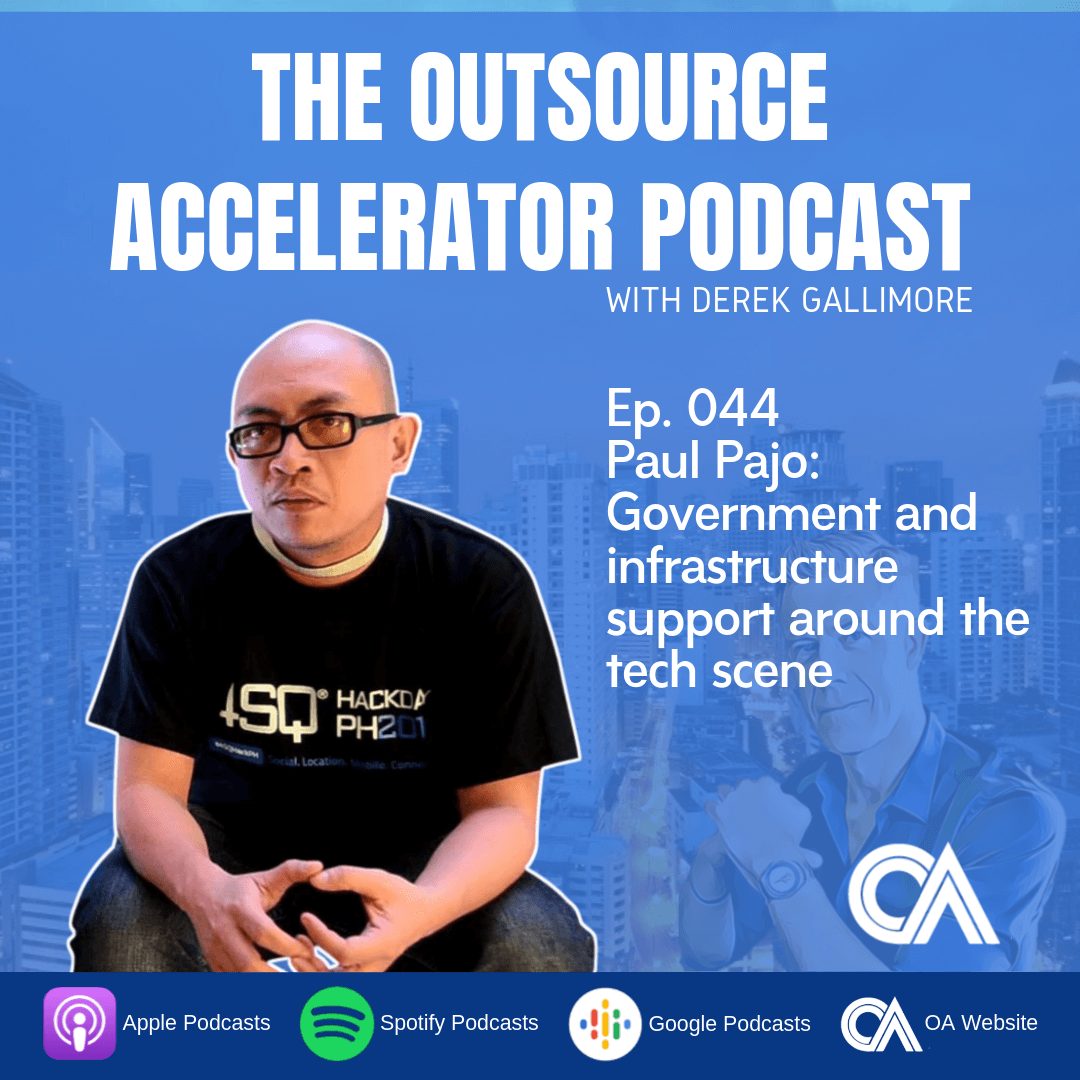 Ep 044 Paul Pajo
Derek is joined again by Paul Pajo. They will talk about Hackathons, the government support and the infrastructure around the tech scene.
Summary
Paul and Derek talked about the environment which is helping spawn startups and techies around the Philippines.
Paul said that from the start the ecosystem has been getting support from the telecom companies.
At the beginning, the government started asking how they can support it. So, they now have DCIT which is under DOST.
The ICT invests in infrastructure. They are looking for these places wherein they'll start with the BPO and then very quickly put together a startup ecosystem there. So, the ICT will be the one going around the country for this grassroots level of involvement.
According to Paul, The Department of Science and Technology has agreed to be in-charge of technology. And then The Department of Trade and Industry will be the one in-charge of growing. It's great that these agencies have agreed on very segmented parts of the ecosystem and collaborate with each other so that the Filipino technology and startup ecosystem is actually flying much faster.
They have a program called Slingshot and it's going be part of the ASEAN project. They're putting this up so the Philippines can be competitive even around the region with other ASEAN countries. This is a great development.
One of the major contributors to the Philippine economy is BPO outsourcing. BPO is a very good signal and can jumpstart a startup ecosystem. A booming BPO sector is a very good sign because that means that basic infrastructure needs to be in place which is at least a fiber connection.
Having BPOs around also makes working on a computer something very normal.
Key Points
Having support from government agencies makes it easier for startup companies to thrive in the Philippines.
One of the major contributors to the Philippine economy is BPO outsourcing.
The BPO industry is a very technologically advanced sector.
Resources
outsourceaccelerator.com/podcast/episode44
Transcript
Expand transcript