Michelle Fiegehen – Yempo Solutions' Outsourcing Journey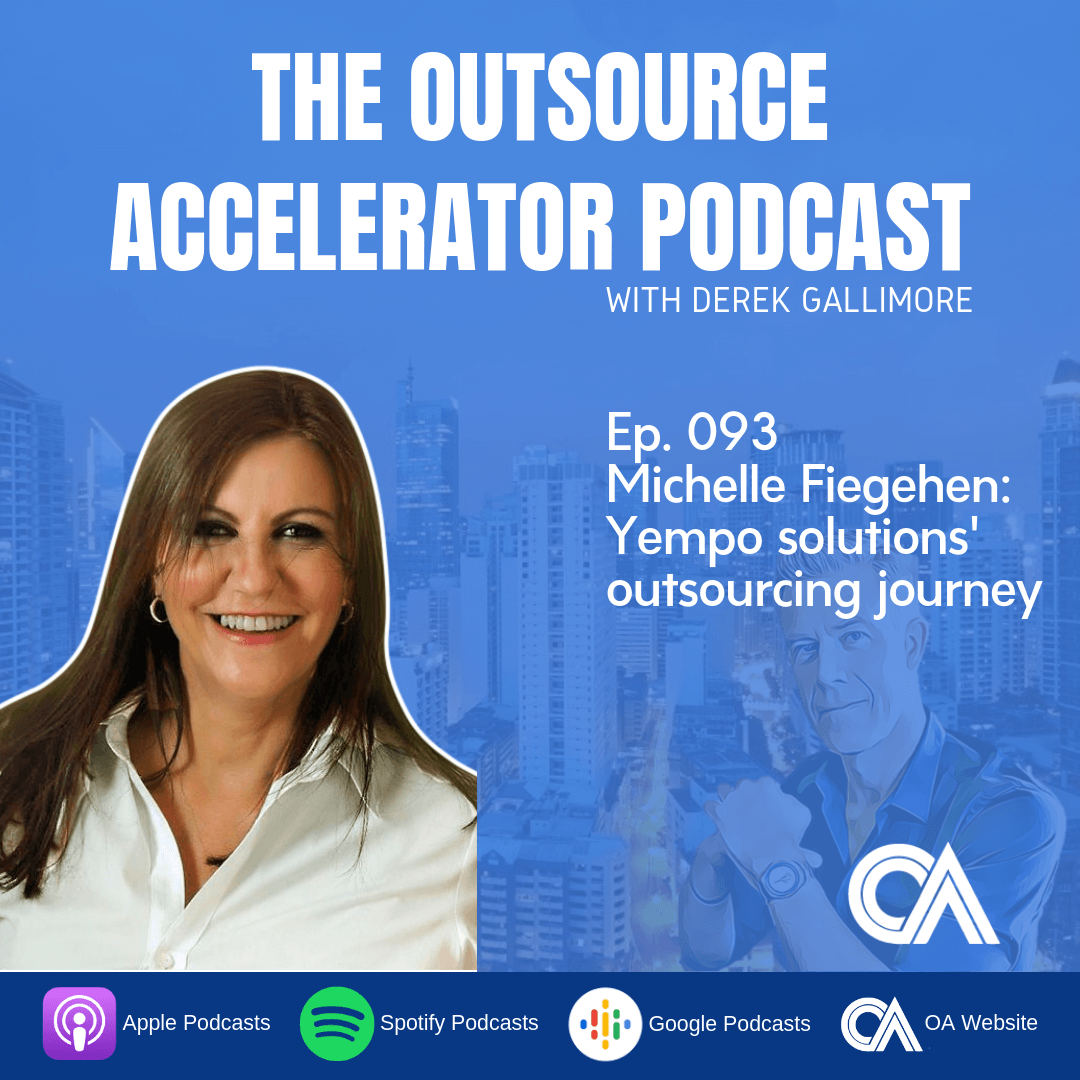 Ep 093 – Michelle Fiegehen
In this podcast, Derek is joined once again by Michelle Fiegehen. An Australian who chose to stay in the Philippines and create her own business.  In this discussion, Derek will dive deep into Yempo Solutions, Michelle's outsourcing BPO company.
Summary
Yempo has been an interesting journey following Michelle's Macquarie experience.

She has a business partner who is based in Sydney – a former Macquarie colleague and together, they decided to form Yempo Solutions.

They relocated to Cebu to start the business. Some clients needed very highly skilled people solutions architects. She knew they couldn't find people with that expertise in Cebu. So, shortly after, they opened another office in Makati to source the type of talent that they couldn't find in Cebu.

Michelle shares that they specialize in IT and financed type resources.

She mentioned that their billing model is all-inclusive, they don't charge extra for recruitment. They also don't charge extra for social and welfare activities or for Christmas parties or anything. Everything is included in the price that they pass on to their clients.

Michelle also shares that they have a fantastic team of recruiters that are extremely talented in finding technical skills.

She shares that they also have a lot of experience on how to seamlessly use great technology in an offshore location.
Key Points
When the company is still young, it would be difficult to turn down almost any opportunity.

There are a couple of words that Michelle don't like using for her business although they are quite standard in the industry.

According to Michelle, they have gone out of their way to create an environment that is exceptional for their staff so that they can attract and retain the best staff that they can find.

The salary component in Australia doesn't include the desk, real estate, internet and all of the overhead costs,  whereas our numbers include absolutely everything.

A guided tour or a consulting arrangement is a better way to go because it's difficult to identify which service providers are a good fit for you. Also, you can waste a lot of time visiting lower end
Resources
outsourceaccelerator.com/93

http://www.yempo-solutions.com/
Transcript
Expand transcript
Listen to more podcast episodes here: