Meeting Real People Behind Outsourcing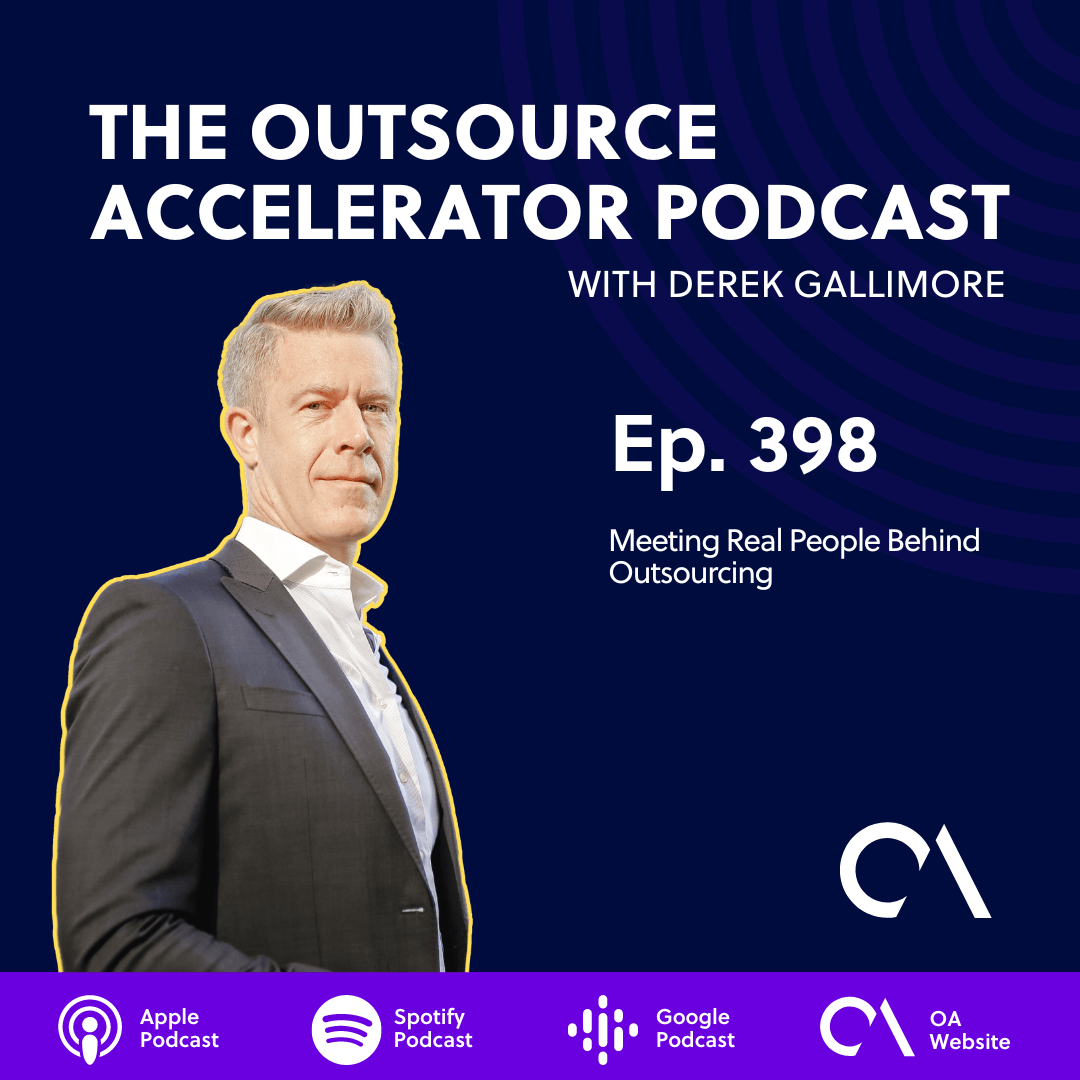 Outsourcing Success Stories
Outsource Accelerator CEO Derek Gallimore reviews "The real face of outsourcing," the latest Gone Global newsletter from OA, which features the success stories of outsourced staff.
Listen as Derek delivers his commentary on the newsletter along with the stories of eight professionals working in OA.
In this episode, Outsource Accelerator CEO Derek Gallimore introduces "Outsourcing Success Stories," the latest Gone Global newsletter from OA. Listen as Derek delivers his commentary about the newsletter's topic, "the real face of outsourcing." 
This week's "real faces" features eight professionals working in Outsource Accelerator, their insights, experiences, and lessons working in a BPO company.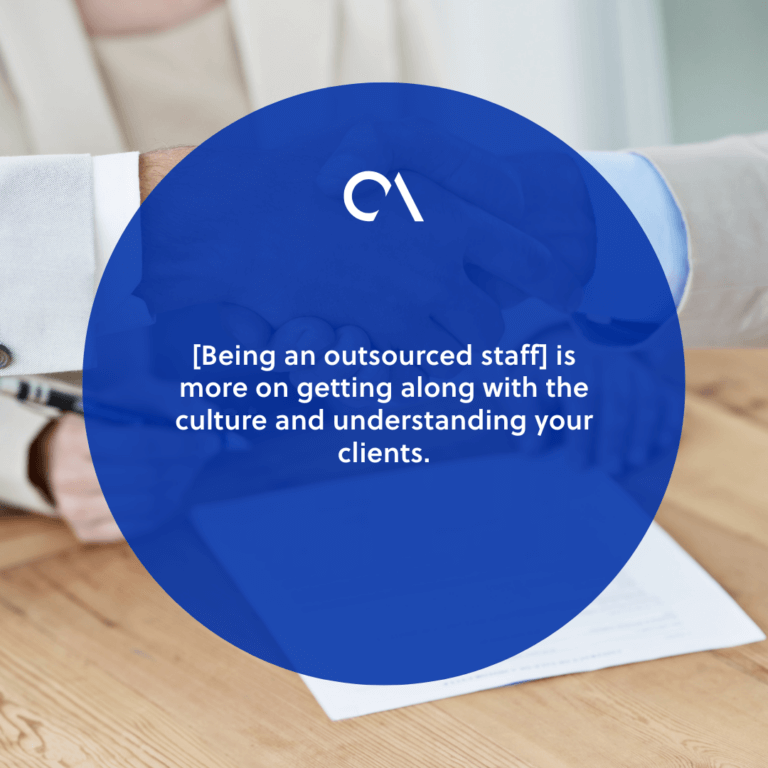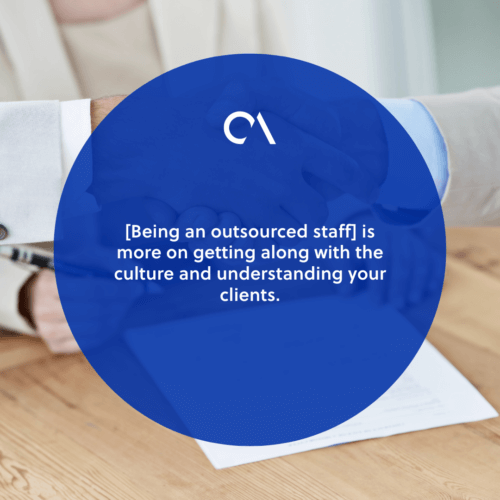 Misconceptions about the BPO industry
Outsourcing is often tied to "low salaries, unethical behavior, inhumane conditions, and coercion." Per Derek, these misconceptions defame not just the BPO industry but the "millions of people from emerging economies" that work to establish their own professional careers here. 
Derek highlights that outsourcing "provides fantastic and economic opportunity for people across the world." This is why he made it his core mission to convince people that "outsourcing, offshoring, and global employment is a win-win for everyone involved." 
Outsourcing Success Stories 
Being paid well enough like Charmaine 
Charmaine, an Operations Supervisor for one of OA's clients, always feels grateful whenever they reminisce about their beginnings.
Breaking the misconception about lower pay, Charmaine is among the majority who get paid above average salary. They implied they don't have to "be on a tight budget" to buy their wants.
Per Charmaine, one can learn a lot working with Western clients in terms of communication and vice versa. They added that clients "don't have to train people" when outsourcing; instead,  businesses can "hire people with the talents that they have." 
Alvic's passion for his job 
Alvic says that he is more passionate about his job, citing his work as "worth it" of what he is getting. 
Alvic shares that being a Team Leader has been "exciting and challenging" for him as he needs to learn "how to deal with different people day to day." This includes getting his team into coaching sessions and team meetings.
He added that having an open working station "helps [boost] collaboration and connection," making it easy for him to talk to his colleagues.
Why Juan loves working in OA
Looking back at his beginnings, Juan started working with OA with only five staff on his team. The dedication of the people is the reason why he loves working in the company. He gets inspired when he sees "working hard to make things through," not for the sake of the individual but also for the group.
As a Senior Customer Service representative, Juan finds no difference between working with locals and other nationalities. He says that it is "easy to adjust to one's culture nowadays" due to the advent of technology. 
Venice's fulfillment working in OA 
Venice, a digital marketing specialist, finds her job in OA fulfilling. This is since she gets to "showcase [her] knowledge and skills in digital marketing." 
Venice shares that this is her first time working with a foreign client. She was "surprised by [her client's] work ethic," saying they are supportive and give credit to their work.
The office lounge and outdoor area are Venice's go-to places whenever she feels stressed and overwhelmed at work. For her, these facilities "provide a relaxing and calming environment that helps [her] get the right headspace." 
What Ronald learned by working in BPO
Team Lead Ronald Day-yo says his confidence and communication skills were honed after he started working in BPO. 
Per Ronald, "there are a lot of things [employees] will learn" in the BPO industry. Though, he stated that Filipino staff "give their best" at work, whether as BPO employees or skilled workers.
One of his motivations for going to the office is the interaction with his colleagues. Compared to working from home, Ronald can talk to his teammates in the office more easily whenever he feels stressed at work.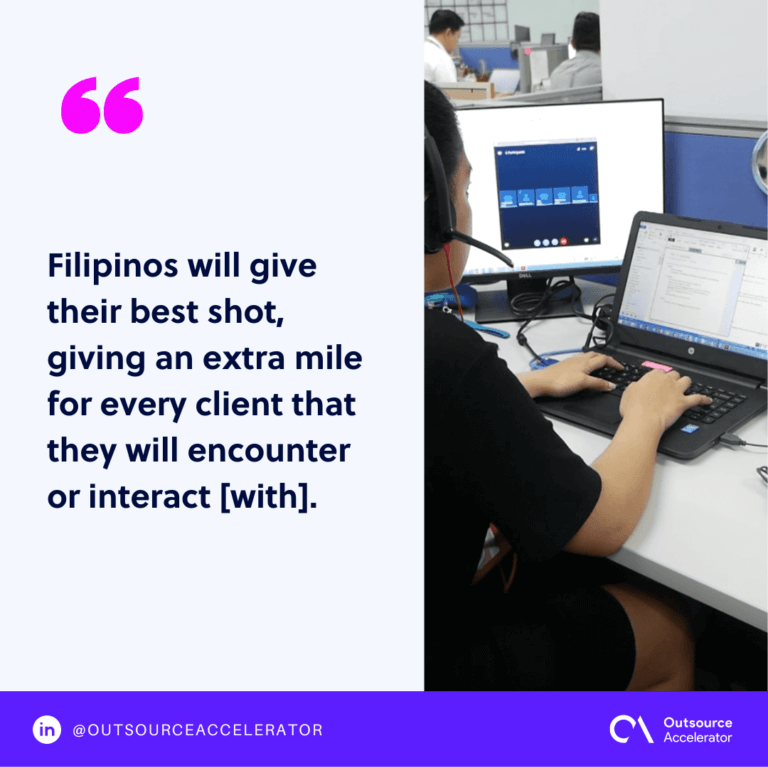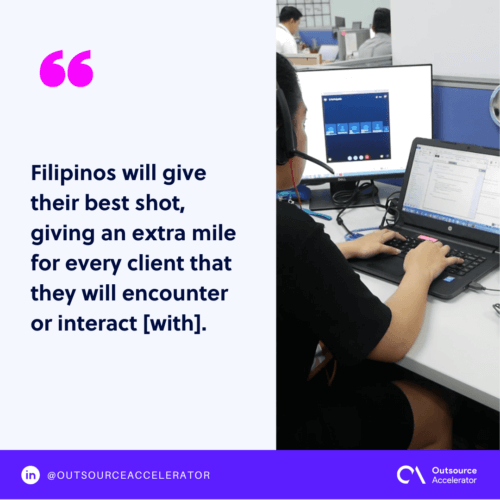 For Maurice, OA "lets you grow individually" 
As a pioneer, Maurice Dela Cruz, a senior customer service representative, describes himself as the "go-to."
Maurice was overwhelmed by how management welcomed them when he started working at OA. He said that the management helped them grow individually. He added that the "people here are very enthusiastic" and "people keep on cheering" them up. 
Gerald is proud of working in the BPO industry 
Gerald, an Assistant Operations Manager, is proud to work in the industry and "represent Filipinos as one of the world-class employees." He says that Filipinos "give an extra mile for every client" they encounter.
Hearing negative comments about the industry, Gerald decided to work in BPO to "prove [the detractors] wrong." 
According to him, working in the industry gives employees a chance to meet a lot of people. He added that working with foreign companies is more "about getting along with the culture and understanding [their] clients." 
For Maria, the OA staff "works as a family"
Maria Buquir, a Senior Collections Specialist, found it fulfilling to work in Outsource Accelerator right on her first day. 
She confessed that initially, it was quite a challenge since she didn't have any idea about the company. However, her colleagues, the food, and the people behind help her to adjust. 
Maria says that they called each other family. With her colleagues, she can "rant whenever [she] wants to"; however, she indicates that they have to follow the rules and procedures. 
Sign up for the Gone Global newsletter through https://outsourceaccelerator.com/gone.global.
Listen to more podcast episodes here: