Karel Holub – Logistics of Doing Business in the Philippines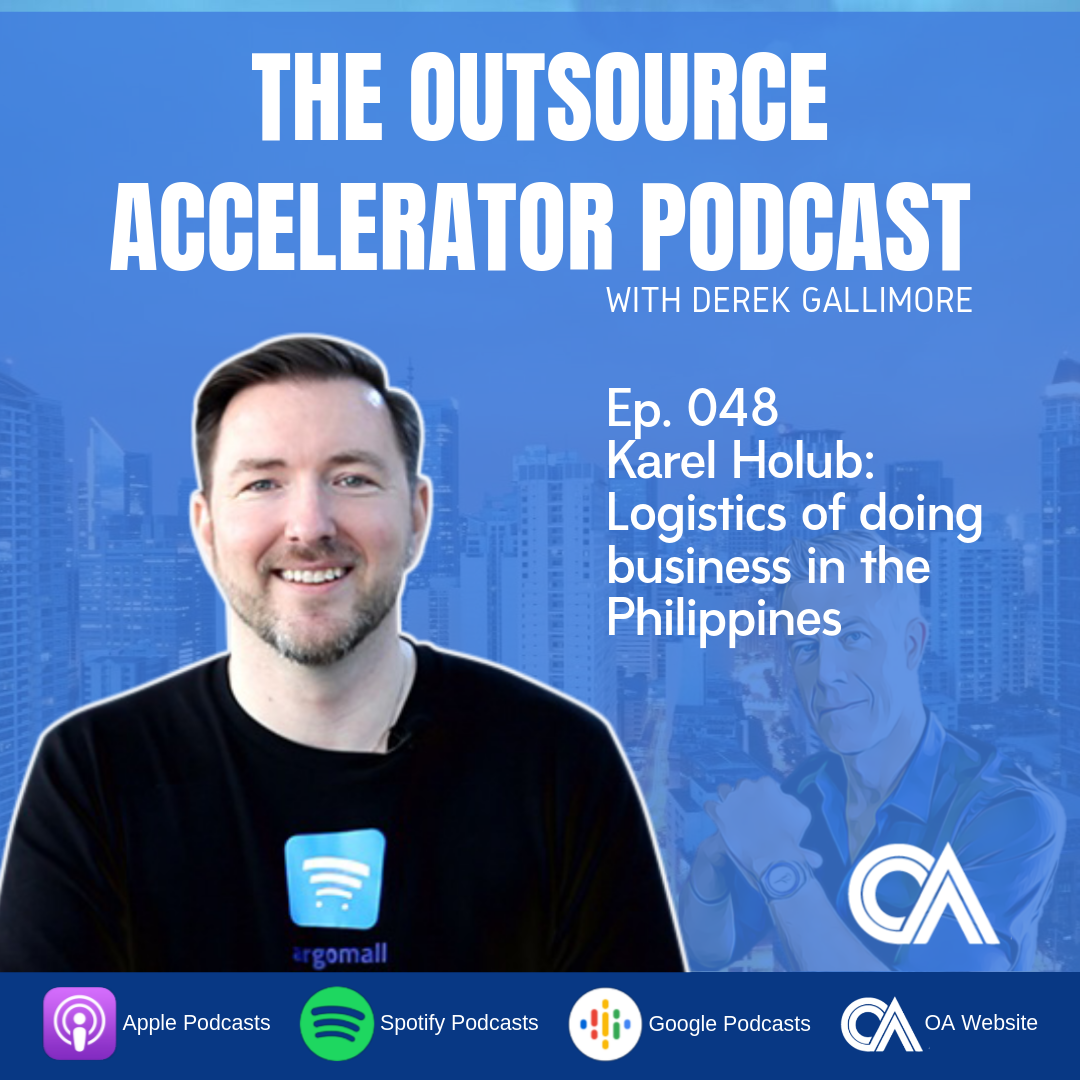 Ep 048 Karel Holub
Derek is joined by Karel Holub and they talked about how business people across the world can take advantage of the booming economy of the Philippines.
Summary
Karel talked about Argomall which is an online electronics retailer and his take on the e-commerce in a maturing market.
According to Karel what Argomall is doing is they are basically focusing on everything else because there will always be somebody in the market who has a lower price. They are focusing basically on the convenience and customer service which is something different than what everybody else does.
In the West in Silicon Valley companies are standing on the shoulders of giants because there's already a huge amount of infrastructure in place that they can get logistics managed.
Argomall distributes across the Philippines. They had taken COD as the main payment method available in the Philippines, so customers can pay once they receive the item and their deliveries are free nationwide
Since the Philippines is an archipelago logistics can be quite difficult and service level could vary according to Karel.
There's an entity in the Philippines called PEZA where basically if you are a company that has more than 70 percent business outside of the Philippines you can incorporate here.
Karel is optimistic about the growth of the Philippines, and the opportunities in the Philippines.
Key Points
Argomall is literally an outlier in the market. Everybody else is normally going after the discount deals.
Karel and Derek both believe that the Philippines has more opportunities business-wise than Silicon Valley.
In Silicon Valley, the infrastructure is already in place making logistics easier.
Resources
argomall.com
outsourceaccelerator.com/podcast/episode48
Transcript
Expand transcript
Listen to more podcast episodes here: