From Call Center Agent to Building a Business of 400 Employees – Virtual Workforce Pro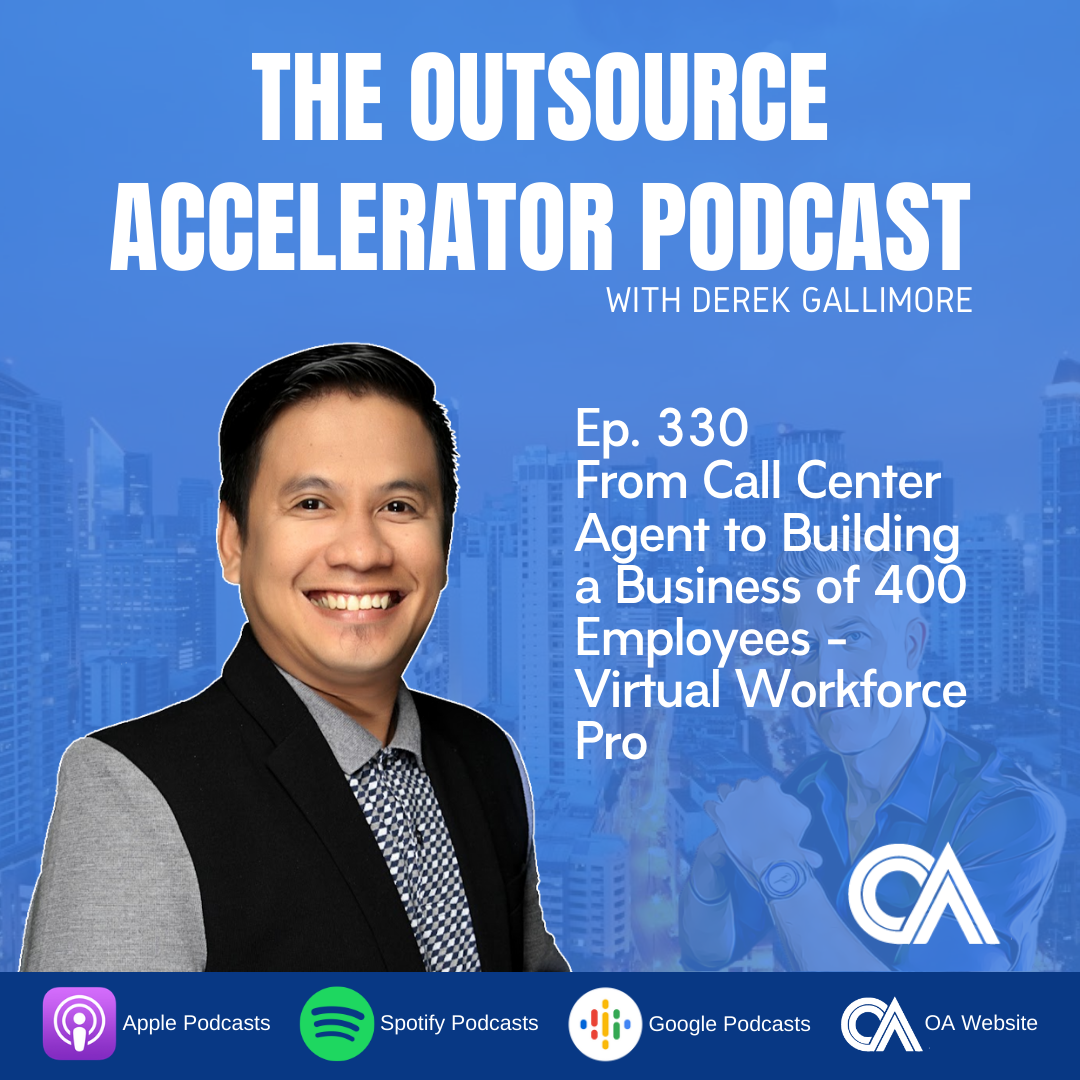 About Virtual Workforce Professionals
Derek Gallimore talks with Leif Brian Margallo, founder and CEO of Virtual Workforce Professionals (VWP). One of the most successful agencies in UpWork, the company offers world-class virtual assistant and telemarketing services for clients in the US, Canada, UK, and Australia.
Started as a call center agent, Leif started VWP right when he ventured into freelancing. In this episode, Derek and Leif will discuss how he started his career in the BPO industry, the company's humble beginnings, and its continuous growth.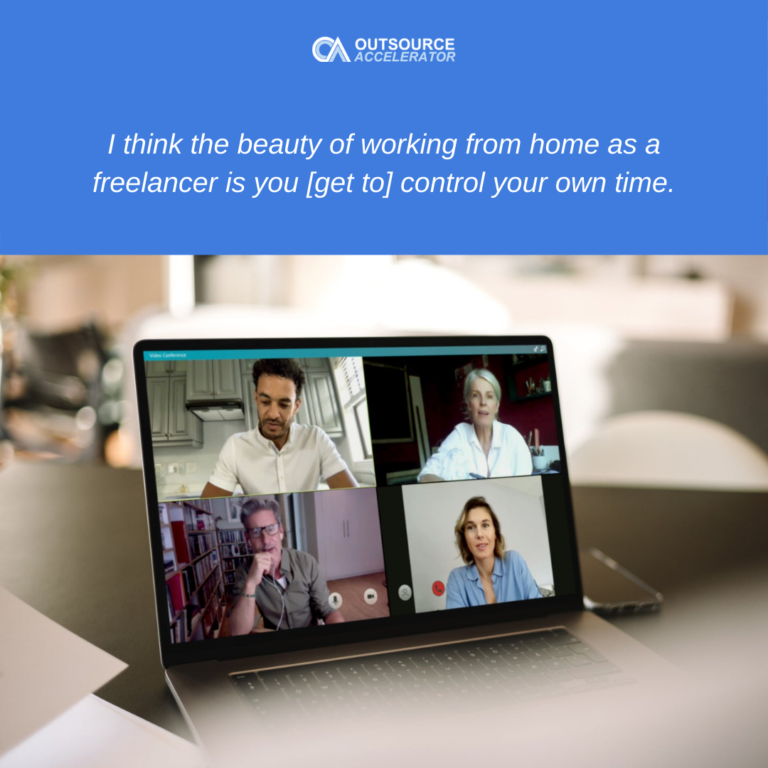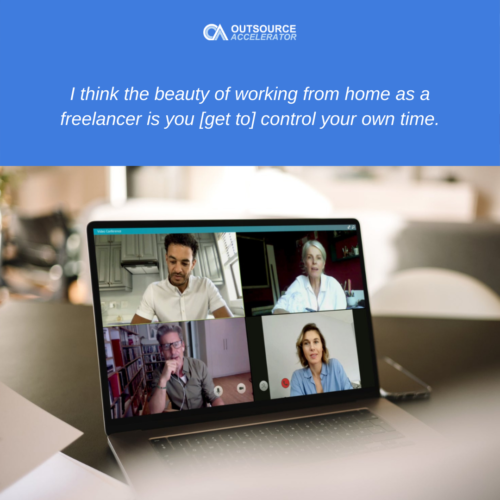 Leif's beginnings as a BPO employee
Leif is the CEO and Founder of Virtual Workforce Professionals (VWP), a top-rated remote staffing provider in the Philippines. Before kickstarting VWP, Leif gained his industry experience by working as a telemarketing/telesales agent after graduating from college with a degree in Information Technology in 2007. Leif recalled that at the time, the call center industry "was already booming across the Philippines," and that the industry "is already part of his radar."
In his first experience in a BPO company in Iloilo, Leif was earning around P10,000 per month, which can reach up to P20,000 including incentives. He said at the time, it's "way better salary as compared to other industries that I can work in."
From there, Leif said that his call center experience has contributed to the development of his leadership skills, adding that it also nurtured his love for healthy competitions. Further, the VWP CEO said that in call centers, agents learn how to motivate themselves as they work in a fast-paced environment.
Building a business of 421 employees
After working in a call center, Leif then switched to freelancing. He said that one of the advantages of freelancing is "you control your own time." Through freelancing, Leif met an Australian client, who was eventually impressed with his performance, so they offered him an opportunity to manage and train other employees.
The client wants Leif "to create a business for himself" – meaning he'll take care of the employee recruitment, training, and management. "It's basically the concept of outsourcing," he added.
From there, Leif mainly relied on the Upwork platform to recruit and manage remote employees. He started with a team of seven, then used his sales skills to garner more clients. Leif said that Facebook groups helped in the recruitment process.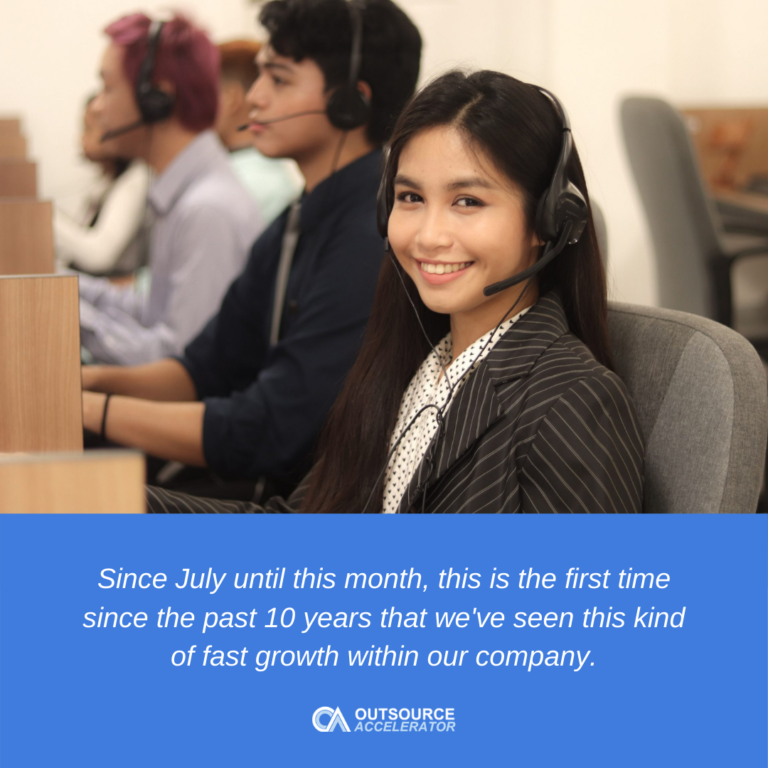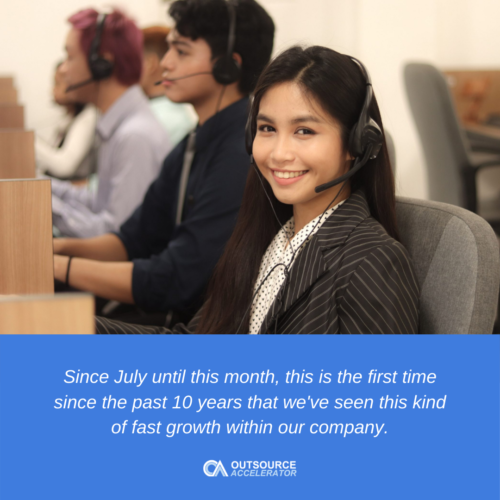 What started as a one-man show became a company of over 400 workers. To help him with the management and operations, Leif promoted a number of employees as the company increased in size. 
"I think it all starts with someone believing in you. And if you see the opportunity, and if you value it and you work hard, eventually it will really grow," noted Leif.
VWP's growth trajectory
Despite the negative effects of the COVID-19 pandemic on business, VWP is looking forward to more expansion efforts and a clear growth trajectory. According to the VWP Founder, the number of interested clients have doubled since July of last year. He said a good amount of clients "are coming in and embracing outsourcing, embracing to use Filipinos to work for them."
Leif added that since July 2020, this is "the first time since the past 10 years that we've seen this kind of fast growth within our company."
Further, Leif's plans for VWP include the following:
Official signing of another partnership in Cagayan de Oro (CDO), in Mindanao;

Opening of another office in Oton, Iloilo, and in Sagay, Northern Negros Island;

Another office expansion of VWP's Aklan office, which targets to house 100 seats;

Meeting and partnership with other ICT champions in the country.
Leif said that today, it's easier to explain outsourcing, as well as the concepts of virtual assistants or online freelancers.
For those who'd like to get in touch with Leif, feel free to visit VWP's website or send him an email at [email protected]
References:
Virtual Workforce Professionals
Email: [email protected]
Listen to more podcast episodes here: