Victoria Turegun – Arts and Luxury Goods in the Philippines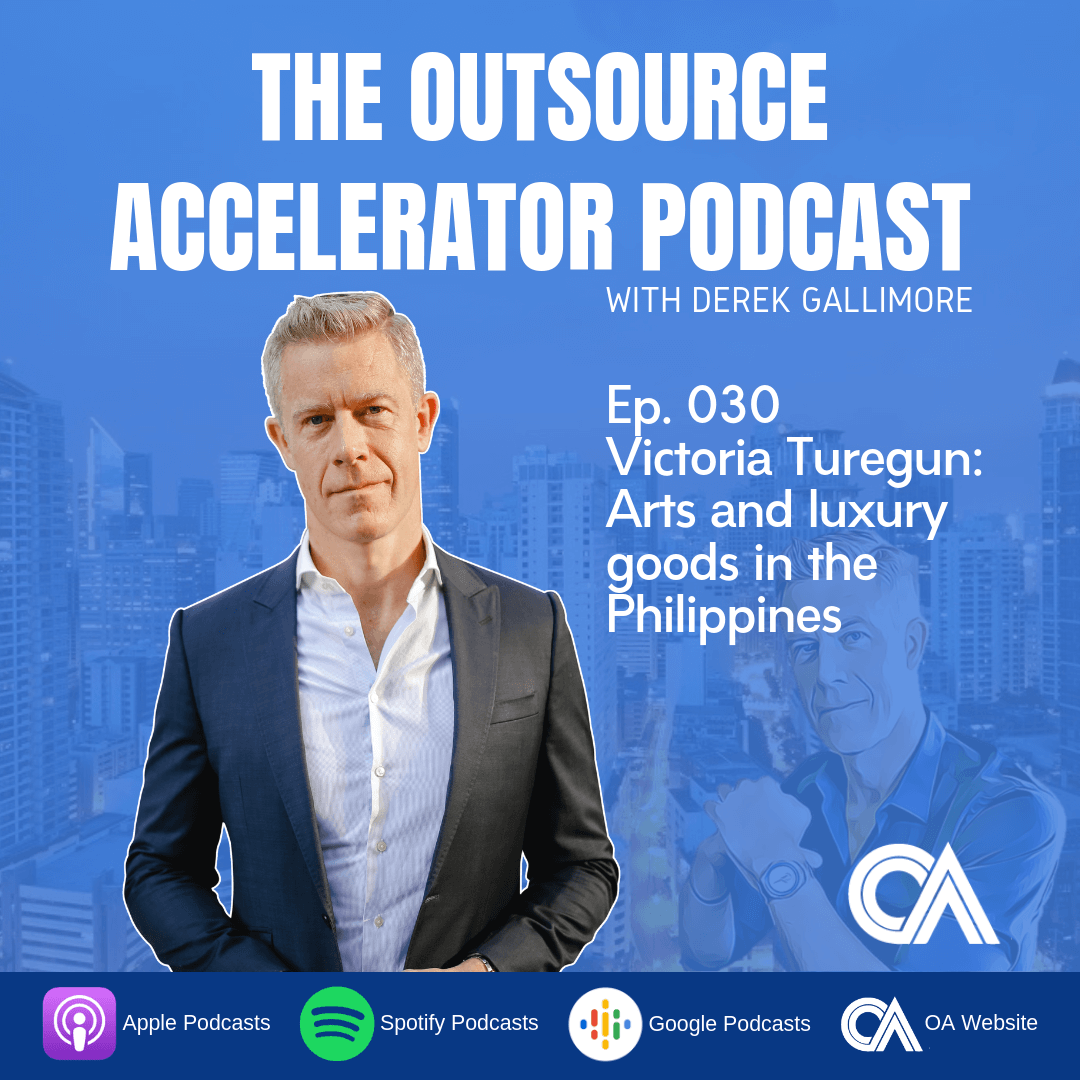 Ep30 – Derek Gallimore
Today, Derek is joined by Victoria Turegun, and they will discuss about luxury goods, paintings and art. They will also briefly discuss the buying habits of Filipinos.
Summary
Victoria discussed her background in luxury goods and paintings and briefly discussed the buying habits of the Filipino elite.
Victoria's background is in Human Resources but her passion has always been in the arts. So, she graduated from Sotheby's Institute of Art so she can be a certified specialist in art consultancy.
She specializes in European Art and Russian Art
When we say Russian Art, it doesn't only mean "geographically Russian". It's under an umbrella of Russian art; Ukrainian art, Armenian art and Georgian art.
The Philippines has a very specific market. It's completely different from the European market. First of all, because art developed in the Philippines in a different way. Also, in the Philippines, they have a preference for modern abstract art.
Filipinos try to support their local artists. Most Filipino collectors only own pieces from Filipino artists.
The real art collectors collect for the love of art. They don't really care about the names they just buy what they like and they don't care who the painter is or the painter's credentials.
Filipinos prefer Asian Art over Russian Art.
Filipinos have a very strong culture, even in other countries they still stick together.
Key Points
Filipinos have a better appreciation for modern and abstract art than classical art.
Filipinos support local artists than foreign artists, most Filipino art collector own art pieces from Filipino artists.
Impressionists started out as rebels, they weren't accepted by society back then.
Resources
outsourceaccelerator.com/podcast/episode30
Transcript
Expand transcript
Listen to more podcast episodes here: