Raffy Macapagal – Inception of Ascentology Group
Last updated August 30, 2019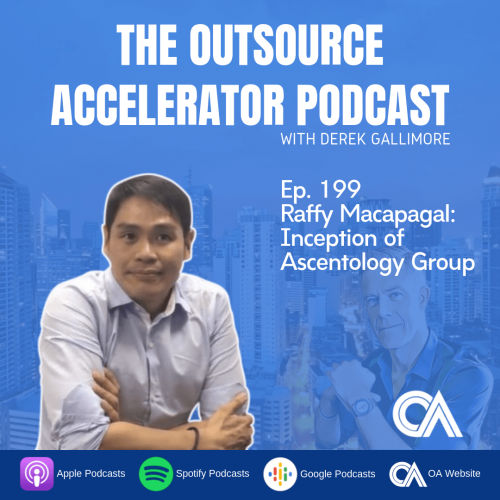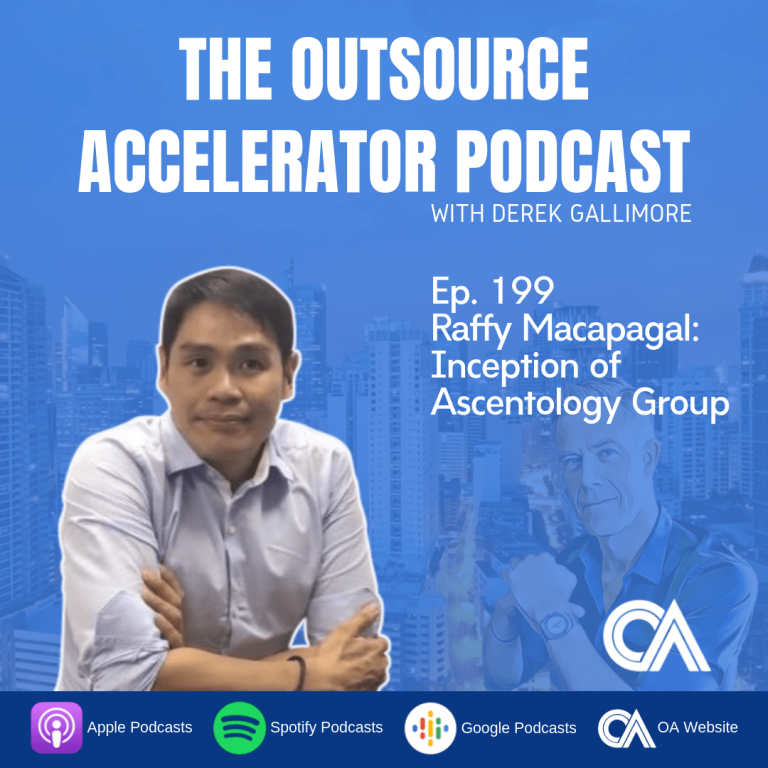 Raffy Macapagal, CEO and President founder of Ascentology Group revisits Derek for another in depth discussion into Raffy's founding of a 100% Filipino owned and a 100% Filipino operated boutique BPO.
Ascentology Group comprises of Ascentology, the BPO arm, AscenTPRO, the recruitment outsourcing company. Ascentology was born in 2014, followed by the launching of AscenTPRO in 2016.
Summary
Raffy and his team wanted to show that the Filipino is capable of world-class leadership, gained from a combined experience of more than a decade of management experience in the big BPO industry players. Their main objective is to establish a boutique type BPO that caters to specific needs primarily of small-to-medium enterprises, serving as a conduit for the growth potential of small companies. Anywhere in the globe.

He pointed out that the Philippines is a fertile ground for outsource providers because of the cultural alignment and adaptation to the Western educational system.  Many Filipinos speak English as if it's their mother tongue.

Raffy believed that there is still a huge opportunity for BPO providers in the Philippines in the health care segment projecting the market to grow ten times more than the present statistics. This is an opportunity for the Filipino professionals in the medical and para medical field like nurses, doctors, and other healthcare professionals.

He has observed that there is a growing demand for specialized professional and consultancy type of services. Their recruitment company served as a point of contact and provide globally competent, highly skilled or highly- technical human capital for SMEs anywhere in the globe.

Flexibility allows their BPO company to offer best options and customized outsourcing models to their SME clients wherein clients can avail of big company experience and management track record at the most affordable cost while earning a reasonable profit from the engagement.
Key Notes
A strong industry exposure and high-level industry management experience is one critical success factor for any BPO start-up.

Small BPO companies may succeed by customizing service models and specializing on specific SME outsourcing needs.

Small BPO's can be readily flexible in their services and in formulating win-win engagements with small companies anywhere in the globe.
Reference:
Expand transcript