Cliff Perez – Growing your Business with a Pioneer Team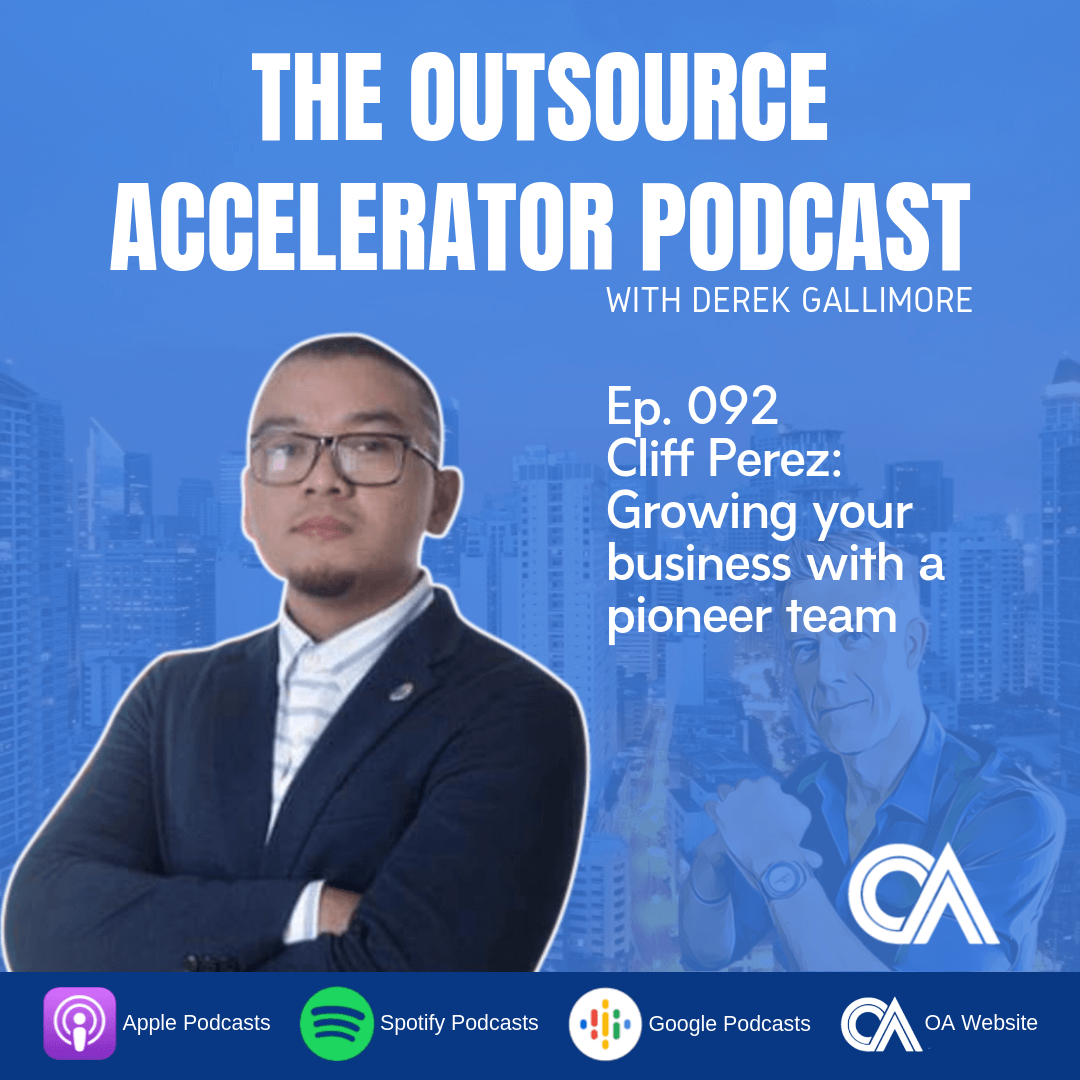 Ep 092 Cliff Perez
Derek is joined once again by Cliff Perez. Cliff is a seasoned outsourcing professional. Today, Derek will explore deeper into Cliff's outsourcing career and insights for start-up businesses.
Summary
Cliff shares how he was able to start his own business.

He believes that you don't get rich if you would just be an employee.

Cliff tackles the concept of a pioneer team.

Cliff states that if you're setting up a business and you're kind of pioneering on a certain business model then as a client or as an entrepreneur you have to be really hands on. So, you have to make sure that everything is going the way you want it to be.

A lot of clients are choosing a home-based setup.
Key Points
If you hire the right people it would be easy for you to let it fly but if you hire people just to achieve the numbers,  then it would be really hard for you because it would be stressful to train and keep them.

One thing that makes it challenging to set up an in-house business compared to having it set up in a bigger corporate setting is that everything's placed on the shoulder of the hiring manager.

Home-based are getting recognized right now in the Philippines.
Resources
outsourceaccelerator.com/92
Transcript
Expand transcript