Top 20 IT recruitment companies in South Africa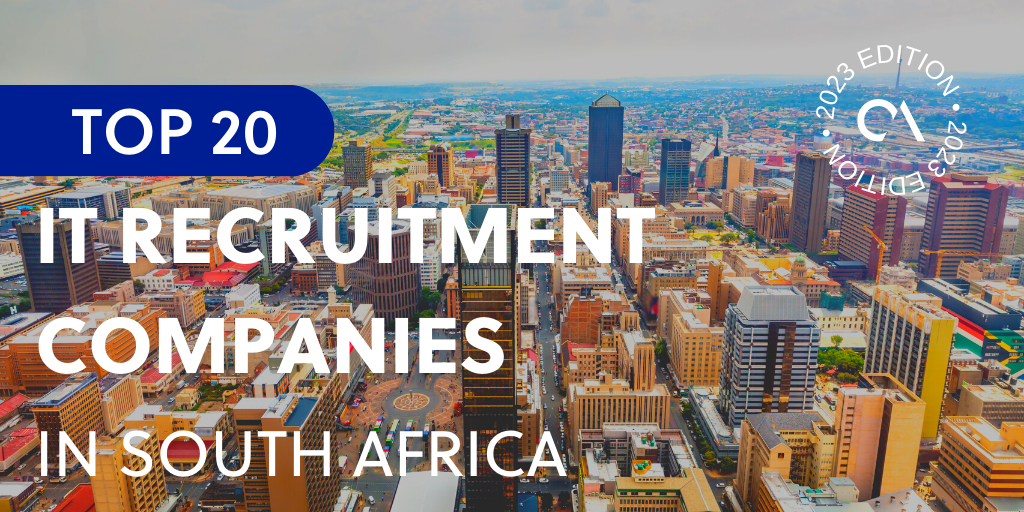 There is growing demand for IT professionals around the world. However, recruiting IT professionals is equally challenging because the jobs are highly technical and diverse.
With IT recruitment companies in South Africa, businesses can guarantee to find suitable candidates for the job. 
Recruitment companies use advanced assessment tools to screen talents. They vet and evaluate them against stringent and specific standards.
List of 20 IT recruitment companies in South Africa
Advantages of partnering with IT recruitment companies
Outsourcing your IT recruitment process is going to be an excellent investment. Here are two ways the best IT recruitment companies can help your business save money in the long run.
Find potential IT candidates fast
Many IT companies fail to attract the right professionals on the first try. It often takes them a lot of time and costs them a lot of money to select the perfect candidate. 
An IT recruitment agency, on the other hand, has a broad network. They keep the resumes of thousands of skilled professionals so they can contact them immediately when another opportunity opens up. 
There's a high chance they will have a pool of potential professionals in the pipeline. This allows them to speed up the recruitment process and connect you with qualified individuals.
Hire the right IT professional
Searching for an IT candidate is costly, and hiring the wrong talent wastes money. 
With an IT recruitment company, your business can decrease turnover costs. They will vet every candidate carefully before they introduce them to you. 
They will ensure they choose the best candidate using the latest assessment tools to evaluate technical skills, knowledge, and experience.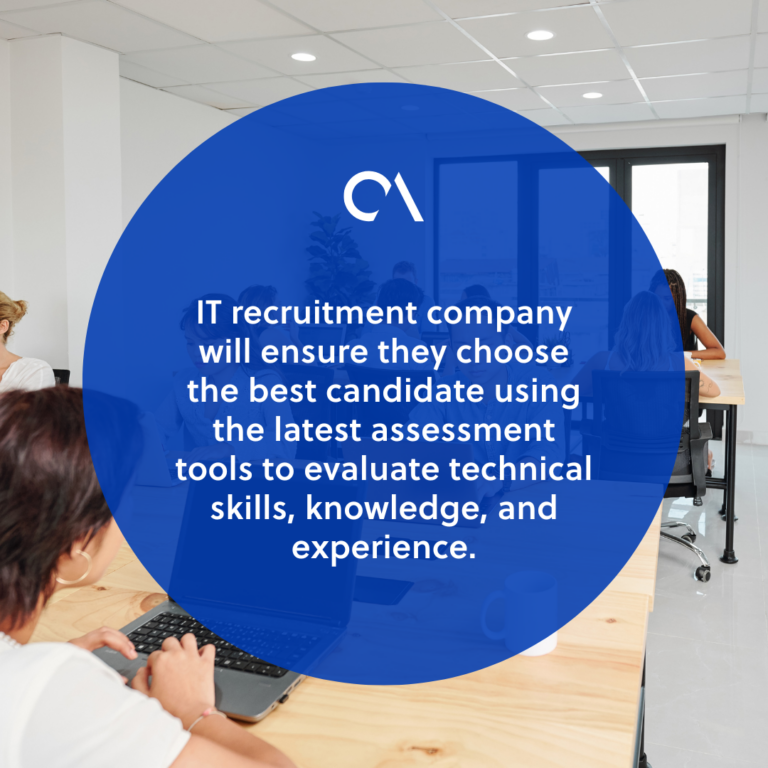 Top global outsourcing lists
Outsource Accelerator is the world's leading outsourcing marketplace and advisory. We list over 3,000 BPO firms located across the globe in our global directory, and we provide detailed information, price guides, and reviews.
Whether you're a solopreneur, SME owner, or a corporate executive, we can help you find the most suitable outsourcing provider for your business.
Explore our outsourcing directory now. You may also check out our Top IT recruitment firms lists here:
Top
20 IT recruitment companies
in South Africa
Locations: Cape Town, Durban, Johannesburg

Establishment: 2009
Kontak Recruitment has a strong reputation for tech recruitment in South Africa. It offers comprehensive hiring and staffing solutions for companies across the globe. 
The company can hire for all career levels for permanent or contract jobs. It can connect you with top developers in all fields, programmers, cloud architects, infrastructure engineers, and other tech professionals.
Locations: Cape Town, Durban, Johannesburg

Establishment: 2003
Armstrong Appointments has committed to providing staffing and head-hunting services to companies across sectors for two decades. It can provide you with top talents, including C# Developers, Java Developers, Analyst Programmers, Systems Analysts, and project managers.
In addition to IT recruitment, the organization offers specialist skills and executive recruitment for other fields and professions.
Location: Johannesburg

Establishment: –
Full Circle Selection caters to clients in South Africa, the UK, and other European countries. While the company covers industrial sectors, it specializes in the IT industry.
The organization strives to recommend the best IT talents with the right skills and character by evaluating experience and culture fit. Its team of seasoned recruiters leverages more than 25 years of experience.
Location: Johannesburg

Establishment: 1999
If you are planning on launching new applications, choose e-Merge. As a trusted software developer recruitment company, it has a talent pool of competent and professional tech experts ready to be deployed. 
The organization works with the top IT talents, introducing them to the finest tech employers in South Africa. It seeks jobs in Java, Cloud, UI, UX, CX, and web or mobile applications.
Locations: Johannesburg, Cape Town

Establishment: 2003
We Love Salt is a global company expert in various aspects of digital recruitment. Their team can search and vet IT professionals for contract-based, permanent, and executive positions. 
The company also offers a multi-hire program for businesses that need to hire many people at once. Clients reach out to their experts when they need Java developers, SRE engineers, and even HR, creatives, or marketing-related posts.
Locations: Cape Town, Johannesburg

Establishment: 1990
Hi-Tech Recruitment endeavors to provide clients and candidates with the best resourcing solutions possible through its suite of services. 
The company recruits professionals in various tech fields, including data science, software development, IT project management, IT infrastructure, and UI/UX design.
Location: Western Cape

Establishment: 2009
Let's Recruit is one of the best agencies when it comes to providing top engineering and technology professionals. Its talent pool comprises undergraduate and postgraduate individuals from the country's most reputable universities.
The company partners with businesses in different sectors, such as Research and Development, Electronic Engineering, Telecommunications Network Security, Design Manufacturing, and Cyber Security.
Location: Cape Town

Establishment: 2022
Hire the best software developers in South Africa with Pantala. Despite being a new company, Pantala has relevant years of expertise in the tech recruitment field.
It is currently working with some of the biggest names in the industry, such as TikTok, Accenture, and Grammarly. It promises clients to complete the hiring process in as fast as two weeks.
Location: Cape Town

Establishment: 2010
Capital Edge Recruitment sources competent tech talents, as well as professionals in the fields of marketing and digital media. It covers both permanent and fixed-term positions. 
The company can guide businesses in selecting the right data scientists, technical support engineers, solution architects, and infrastructure support engineers.
Location: Pretoria

Establishment: 1999
This boutique recruitment agency has over 20 years of experience connecting qualified tech candidates to suitable companies. It is a member of the Federation of African Professional Staffing Organisations.
The company specializes in tech recruitment, retail, engineering, finance, and sales. To date, it has completed over 1300 placements.
Location: Johannesburg

Establishment: –
Flexibility is one of the secrets to Titanium Talent's 99% retention rate. This approach allows them to identify the most suitable IT professionals that match client criteria. 
The organization leverages its first-hand experience and in-depth understanding of the IT industry. Throughout the years, it has assisted businesses in selecting IT talents for short-term and long-term projects.
Location: Johannesburg

Establishment: 1987
Experience is one of many things that set Network Recruitment apart from the competition. Since 1987, it has been the first port call of many businesses searching for IT professionals. 
In addition to tech recruitment, the company hires for permanent and contract finance and engineering jobs. The company is also present in other parts of the world, including the US, UK, New Zealand, Europe, and UAE.
Location: Stellenbosch

Establishment: 2012
Capital H Staffing provides partners with strategic insights into the IT industry on top of its recruitment services. It seeks to understand every requirement, business process, and culture of its client to recommend the right fit. 
The company can find professionals for different IT positions, from entry levels to executives. It is also committed to helping individuals find the best tech employer, guiding them in their career advancement. 
Location: Johannesburg

Establishment: 2015
As a STEM specialist recruitment agency, SciTech Placements is passionate about connecting science, engineering, and tech employers to the most qualified professionals.  
The organization is committed to closing the gap of skills shortages in the workplace. They do this by placing an effective and competitive workforce.
Location: Cape Town

Establishment: 2009
Acuity Consultants is a global tech recruitment agency with years of local and international expertise. It helps businesses seek the best IT, software engineering, analytics, and operations talent.
Armed with 50 years of combined experience, it has worked with Amazon, First National Bank, and other trusted brands. 
Location: Cape Town

Establishment: 2016
Summit Africa Recruitment is the best agency to choose when it comes to fully managed IT services. It has a team of expert recruiters who search and evaluate candidates for IT, fintech, cyber security, and digital positions.
The organization is a 100% South African-established agency with a BEE level 2 status. It employs advanced tools to assess candidates' skills, competencies, and personalities.
Location: Cape Town

Establishment: 2012
Purple Squirrel is focused on assisting start-ups and growing tech companies assemble agile and competent IT professionals. It provides IT recruitment, consulting, and headhunting services.
The company also offers immigration recruitment to the UK and Netherlands.
Location: Kloof

Establishment: 2006
RMS Staffing covers permanent and fixed-term tech positions serving various industries. It has a talent pool of experienced executives, allowing businesses to find the right person for the top-level vacancy fast. 
The company stays up-to-date with the latest trends in the recruitment sector to fine-tune its services. It currently holds a BEE rating accredited level 4.
Location: Sandton

Establishment: 2017
The information technology sector is one of the many industries that benefit from the recruitment services by Interdot. The company hires for various IT fields, including business applications, cloud infrastructure, data analytics, and software development. 
Interdot is a B-BBEE Level 1 company with African Professional Staffing Organisations accreditation. It also serves the logistics, transportation, engineering, and retail sectors.
Location: Roodepoort, Johannesburg

Establishment: 2005
Execz Executive Placements is among the most experienced recruitment agencies specializing in all industries. It partners with many small to medium businesses in South Africa and beyond.