Top 15 time management apps for 2023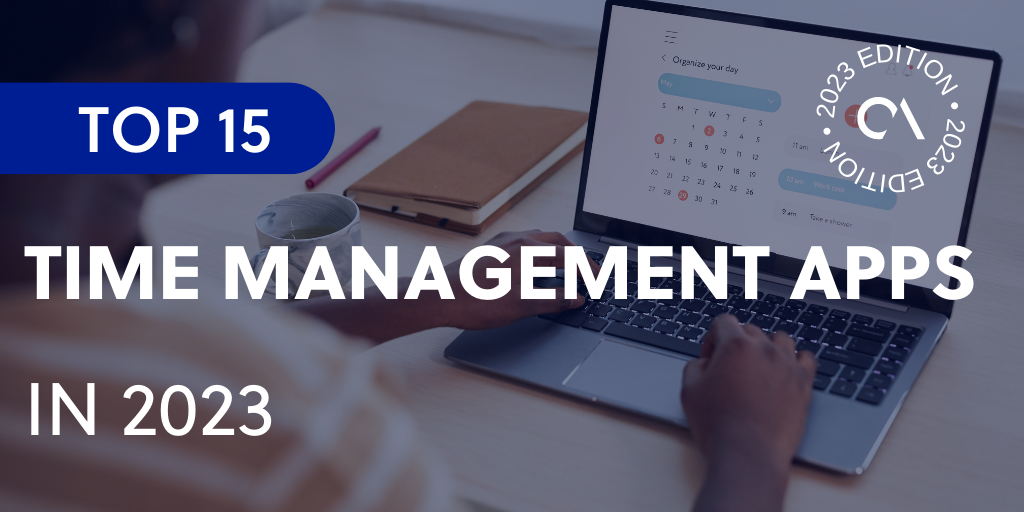 Time is something we always want more of but never seem to have enough of. Since you can't add more hours to a day, the best you can do is make good use of the ones you already have. 
Good time management results in greater productivity, allowing you to reach your goals faster and leaving more time to focus on other important tasks. As our work settings evolve, so do our ways of managing time.  
A time management app will make it easier for you to work smarter. Depending on your specific needs, there is a time management app that will suit you.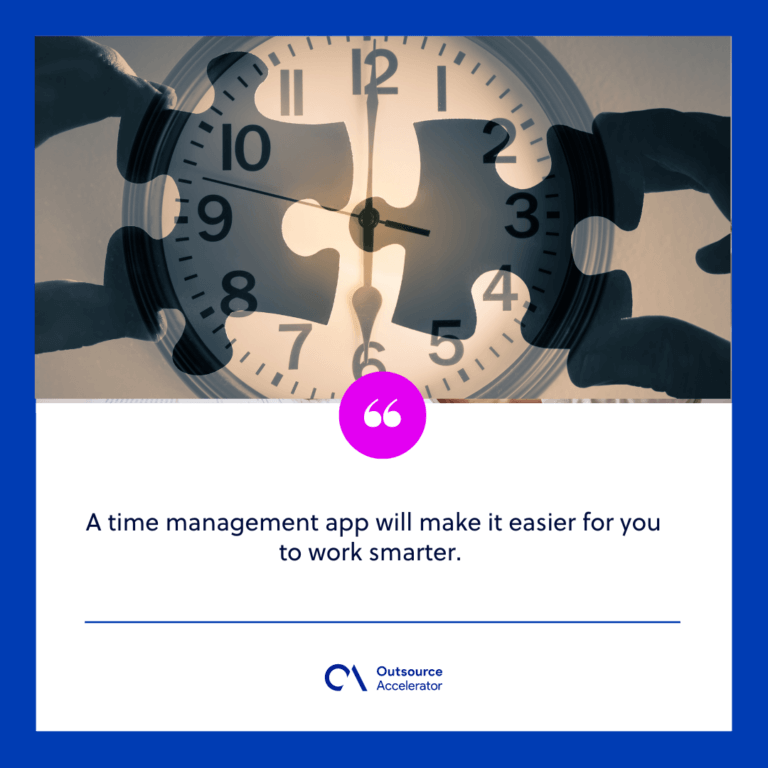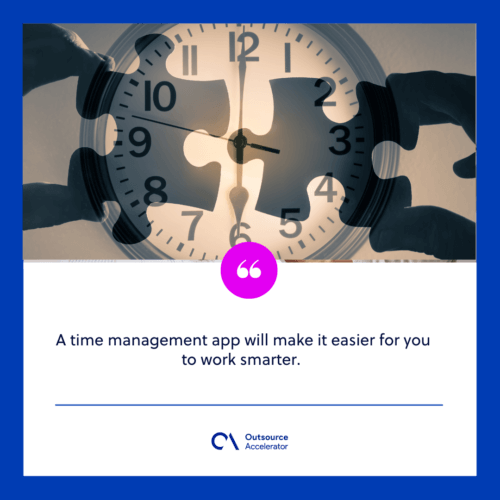 In this article, we've compiled a list of the best time management apps to help transform you into the best worker you can be in 2023. 
Qualities to look for in a time management app
The best time management app for you will vary depending on your needs. While it may take some trial and error before you settle on the one that fits you best, it would be helpful to ask yourself questions such as: 
Do you use it for work or personal life?

Does it help you work smarter? 

Is it free? Or, if not, is it worth the cost? 

Does it help reduce stress? 

Is it easy to use? 

Is it compatible with the devices you use? 
Try to explore all of the app's functions to best check what works well for you. 
You may also check out our Top IT software here:
15 best time management apps for 2023
Below we have outlined 15 of the most outstanding time management apps:
Todoist has been one of the most highly rated time management apps for over a decade. It presents your tasks as a digital checklist and organizes them into an easy-to-use calendar, even listing them by priority. 
Todoist will display your progress through an encouraging visualization as you go through your list.
The main strength of Toggl Track is its ability to track your time effectively. Its software lets you monitor what activities you or your team spend the most time on and find ways to optimize it better. 
You can even review past logs to look at trends in your time management. This way, you can plan your tasks better by determining how much time you spend on a particular project. 
Trello is the app to use if you have a team with different tasks assigned to each one. This app lets you save time and work smarter by creating customized task cards for each team member and monitoring what they are currently working on. Collaboration is the method used to achieve your team's goals more efficiently. 
True to the origin of its name, Remember The Milk ensures you don't forget even the most minor tasks. This app allows you to create multiple work lists and use color-coded tags to organize. 
Remember The Milk is also a top app across multiple platforms, whether it be your phone, laptop, or Google. Whatever device you use, either online or offline, this app will guarantee that your time is managed well. 
If you find yourself wasting too much time online, then RescueTime is the app for you. RescueTime is a time-tracker app that reports how much time you spend doing a specific task or scrolling through a specific website. 
On the reverse side, it also prevents you from getting too overwhelmed with tasks, so you can better manage your time and focus on what needs to be done.
Ever been swamped by a load of web pages you felt you absolutely must read? Pocket keeps them handy for you in a nice little space. 
Depending on what pages you place in it, it also recommends relevant articles for your research or even just for casual reading. Keep all those where they belong, and never be distracted again.   
Forest almost plays out like a game. Plant a virtual tree in the app, and as long as your phone is down and you're focused on your task, the tree will grow. 
The longer your phone is down, the more your tree grows. Make this unique time management experience even more fun by spending virtual coins to plant actual trees! Not only do you become more productive, but another little tree lets us breathe a little easier. 
To-do lists are an essential tool in time management. MyLifeOrganized presents your lists in an elegant interface to help you focus and act on what you need to do first. 
By inputting your tasks along with deadlines and workload, the app itself will organize your list by priority to ensure your attention goes where it's needed.
Evernote is a comprehensive tool that keeps all your ideas in one place. Store them in different creative ways, such as through voice recordings, pictures, or written notes. Its search feature also saves you time when retrieving those ideas. No endless scrolling here!   
Mind mapping is a concept within time management that lays out all your thoughts into a clear picture, giving you the mental space to choose what to focus on. Mindnode makes great use of this, presenting your thoughts in a customized visual template that will aid in organizing your work.  
TimeTree is a tool that is perfect for families. Taking all the calendars of individual family members and sharing them in one place becomes much less of a chore in managing busy lives. 
With TimeTree, anyone in the family or group can see and keep up-to-date with everyone else's lives.   
There's an audio aspect to time management as well, and Focus@Will caters to that by providing soothing music designed to boost productivity. 
You can choose different styles of music based on the type of worker you are, and the app will optimize its playlist for you. Supported by the research of a plethora of neuroscientists, just press play and let the music do its work while you do yours.  
Workflow enables you to do more with less. You can easily cut down on time by automating complex tasks into shortcuts. 
There's no longer a need to switch between multiple apps constantly, and Workflow's versatility even allows integration with your various social media networks. At its best, everything can be done with a single tap. 
Focus Keeper makes use of the Pomodoro technique, displaying a clear timer and options to set breaks accordingly. 
The Pomodoro Technique is an excellent, tried-and-tested method of personal time management. It is a simple way to get productive fast by breaking sections of a work period into manageable chunks and alternating between work and rest. 
ClickUp is a powerful tool for time management used by many industries today. You can easily organize your calendar of activities and integrate it with other time management tools. 
Its features include a global time tracker and time reporting to hit your goals effectively. It also comes with plenty of customization options, and the drag-and-drop interface makes it easy to get started.