5 time management styles: Working from home edition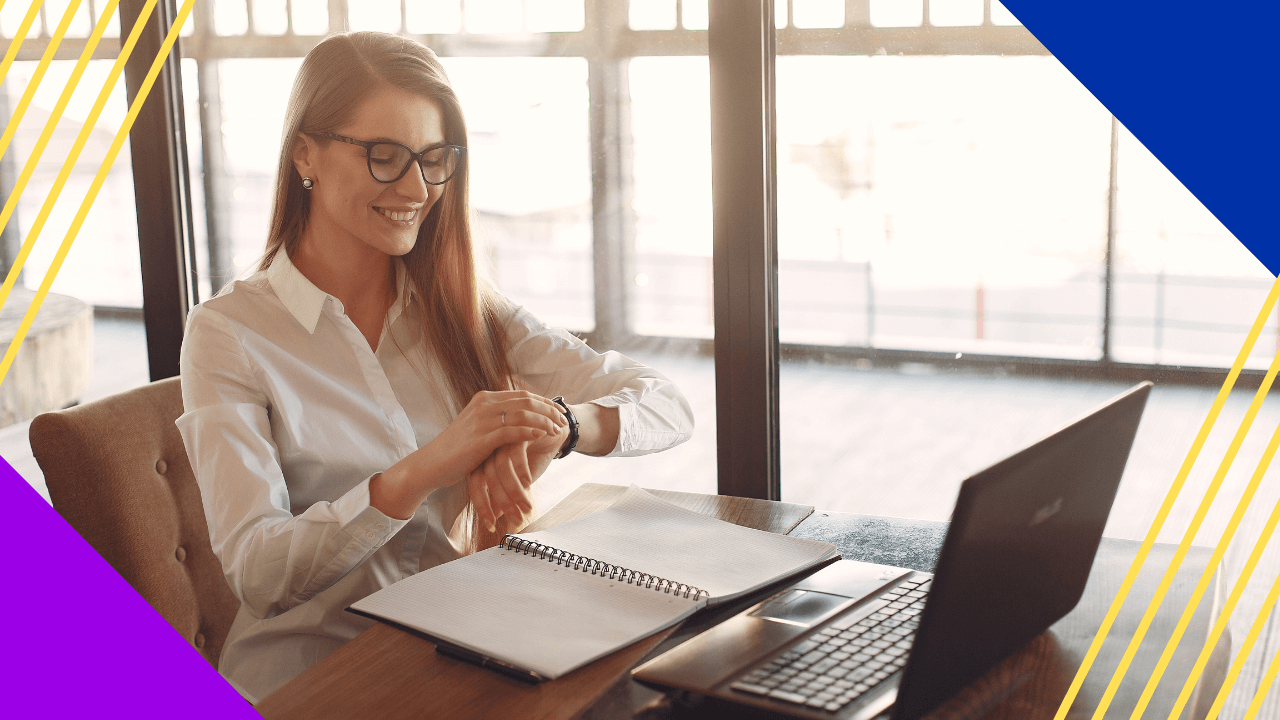 Working from home isn't an easy feat to overcome, especially if you're new to the practice. Juggling your personal tasks and work responsibilities is hard, now that the lines between our personal and professional lives have been blurred.
Oftentimes, we'll see articles that promote schedule management and its benefits. However, they seem to never mention the different time management styles that working professionals adopt.
What is time management?
Time management is the practice of using hours efficiently and effectively, especially in the workplace.
It has been instilled in us ever since we were in school. Teachers and professors would often reference time management as a tool for succeeding in school and in the professional world.
With that mindset, most of us developed certain schedule management styles that we ever really grew out of—some styles just worked better than others.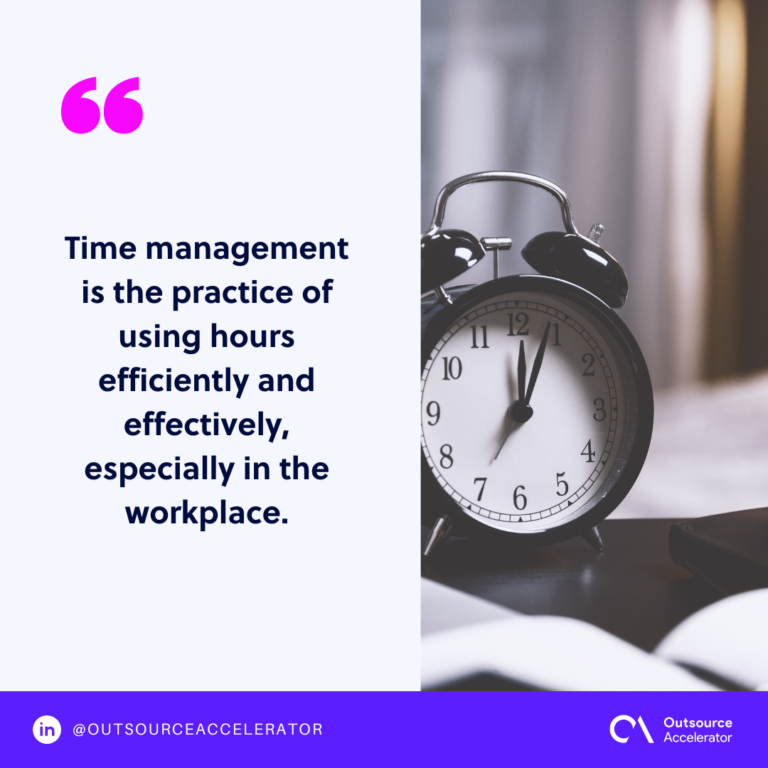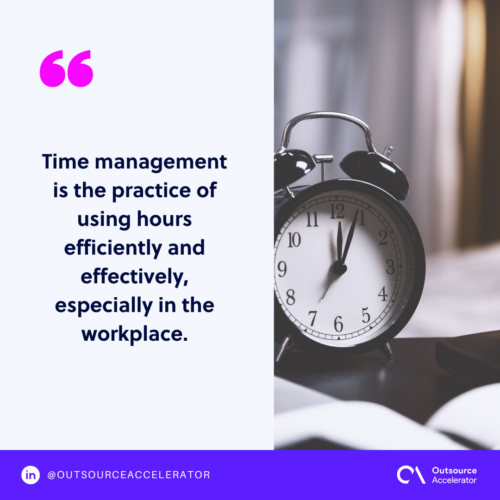 Benefits of adapting time management styles
There's no doubt that these styles have their own benefits, but in general, the practice itself has general advantages as well.
More work gets done in a short amount of time
On average, a person can only focus for 40 minutes. Any information intake beyond that doesn't really stick to us anymore. To combat this, experts have come up with a strategy: using 40 minutes to work and taking a 20-minute break.
By doing this, your brain can refresh and take on new information and tasks after the break.
During the free 20 minutes, make sure that you move around and hydrate, another important thing when you're sitting for hours while on a remote work session.
Managing your day more effectively
People can easily manage their day by carefully listing down the things that clash between their schedules. The business meetings that cross with family movie night, or the office presentation that makes its way to the dinner table. 
Poor schedule management can lead to these things being done; they can be a source of roadblocks that disables you to do both with efficiency. 
Minimizing distractions with time management styles
Turning off the TV, logging off your social media accounts, and setting your phone on silent are all examples of minimizing distractions. But when you're working from home, distractions can come from family members and external parties as well.
From a load of laundry to getting the groceries, these personal tasks can turn into work distractions if done recklessly.
Some pioneers in remote work have mastered the art of multitasking—juggling errands and working simultaneously. But novice professionals are new to organizing their schedules efficiently, often working and doing an errand simultaneously.
To minimize such distractions, dedicate a working space in your home. Be it a home office, a reading nook, or a spot at the kitchen table, make sure that people at home know when you're unavailable for personal tasks.
When you can't really help but to do a personal errand while on the clock, try to do it on your lunch break instead
Time management styles are all about making your work and life more balanced.
Why time management is important while working from home
It is indeed a delight whenever we have conducive workspaces, in or out of the office. It makes us have a sense of organization and encourages us to strive better at work, it pushes us to do our best at every given opportunity. 
But one question still floats among us: what is the best workspace? Well, the best workspace is a space where your schedule is managed down to the minute. 
It keeps all your schedules in tack while not crossing some boundaries of sensitive agendas in your working hours.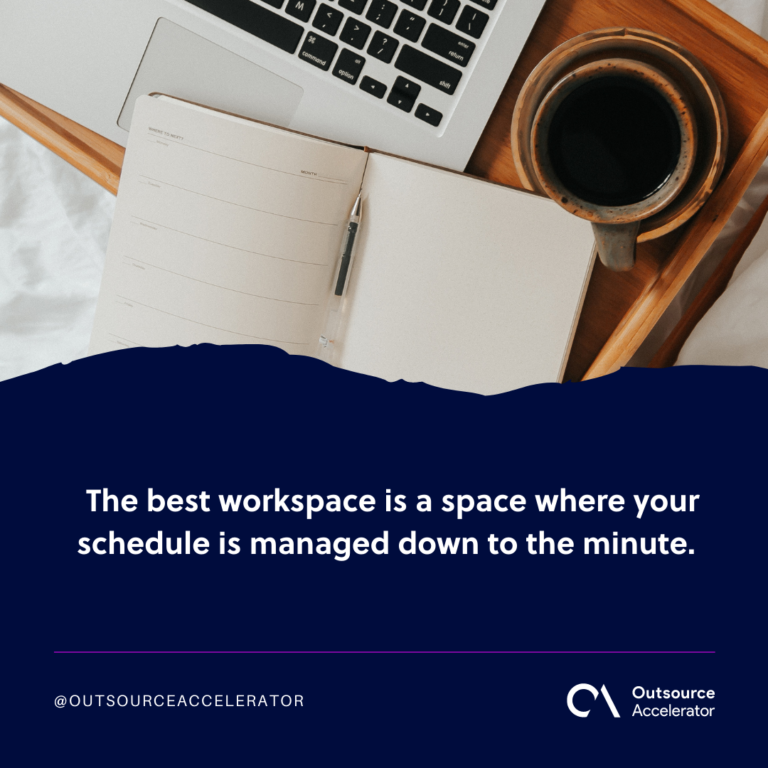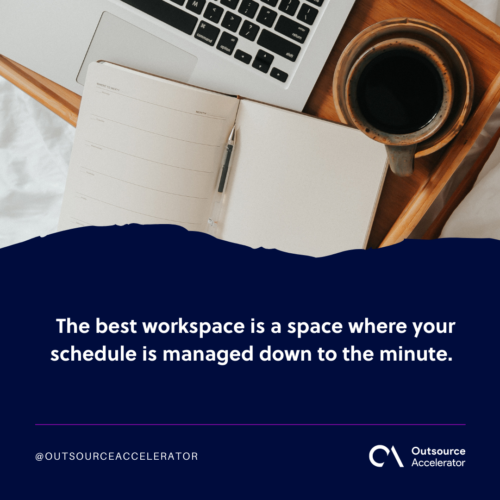 Time management styles you can try
The COVID-19 pandemic has stretched humans into working animals, deliberately making us more efficient to work in different spaces. It gave us the freedom to work wherever we want, but at a cost: Hectic schedule of house duties, and office work. 
This is where time management styles take part, and these are some tips to make you manage your schedule better.
1. "One task at a time"
There is no better tip than doing one task at a time, there are tons of people who fail to manage their schedule properly because they do tasks simultaneously with another one. 
Although it makes the office hours shorter or having finished some chores while working. The main giving point of multitasking is missing chunks of hours that you could have used to focus and gravitate yourself into.
This way, focusing on a singular task, makes you more efficient at the task given to you rather than dividing your mind into different ones.
It may just come as counterintuitive when people do this, instead of shortening their day, it might just give off a few more because of the inefficient workflow.
2. Task hoppers
The act of transitioning from one activity or action to another is known as task hopping or task switching. 
It gives the idea that we are busy and focused on our work, whereas the truth is that true development is inhibited by the numerous demands of our time. 
The repercussions of task hopping have an impact on our ability to complete tasks.
We get more agitated, our reaction speeds slow, we lose critical information, and the quality of our work suffers because of our brains' inability to do numerous activities at once. 
While task hopping can be inconvenient and reduce productivity, with a solid structure and sufficient discipline, you can improve your focus and complete work on time. 
One key discipline is the discipline of managing your hours within your workflow to avoid this habit. You may be surprised at how many hours you can save when you manage your task hopping habits and create an effective and managed timeline. 
3. Checklist organizers
One nifty way of doing tasks with a top-notch organization is having a checklist organizer in your pocket conveniently, especially when working from home.
This ensures that you can keep track of your tasks when you aren't in the right headspace to do so in your allotted time for it. 
It may be vital in keeping your schedules aligned and your time managed to have one or two checklist organizers in hand. 
4. Time trackers
Another tool aside from the checklist organizer is the tracker. 
The organization that the tracker may provide could mean exponential growth to your schedule management. 
It can add a little flair to your scheduling and goals, this can also help you track some tasks that you may have overlooked. 
5. Procrastinators
These are the ones who wait until the last minute to start doing things. This style is very prevalent amongst all professionals, whether we like it or not.
Procrastination is the process of delaying or postponing a task or series of tasks. 
So whether you call it procrastination or something else, it is a force that prevents you from doing what you set out to do. 
But what can we do to prevent these forces from going in and out of your workflow? 
Well frankly, there are a lot of articles about procrastination online but the most prominent bottom line of them all is encouraging and believing in yourself that you can do the task.
Not only can it help your workspace and workflow, but it can also help you have a better attitude towards tasks and duties equating to a conducive workspace and much more managed hours.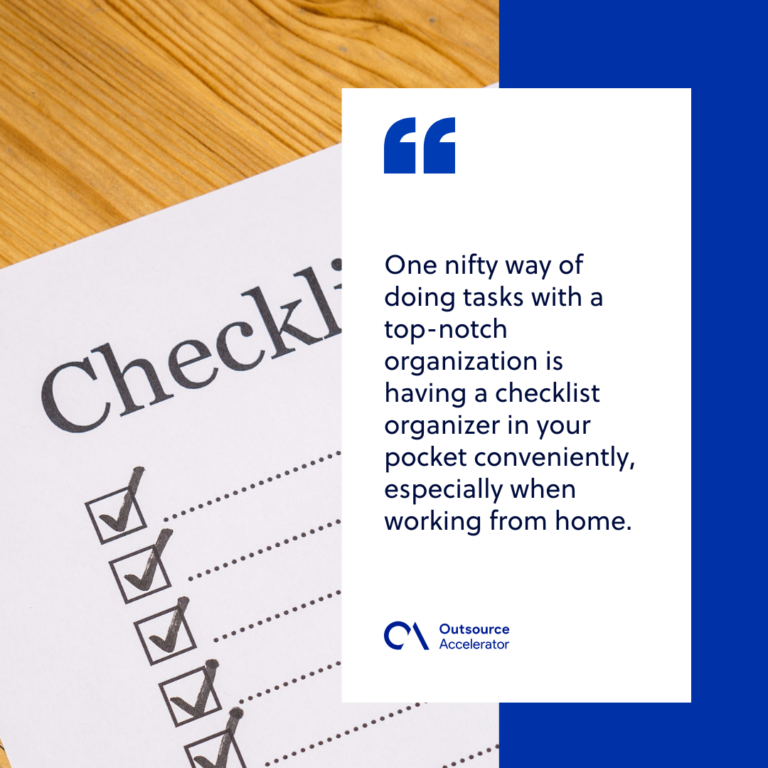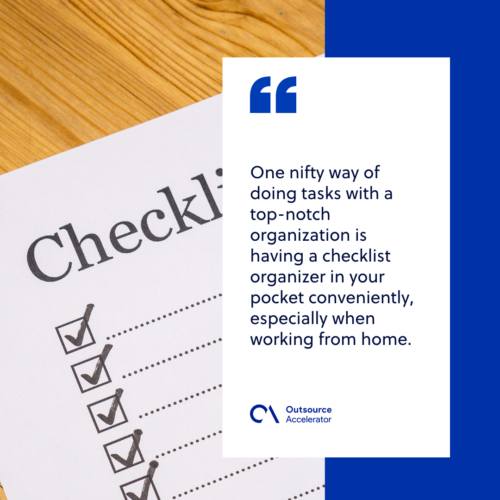 How to prioritize your tasks with time management styles
Schedule management is an essential part of your workflow, but more importantly, in your work-from-home workflow. 
Why? Simple, when office and house clash into one place, it is the only divider. 
Put yourself first
Whether it's office hours or personal ones, it is indeed non-debatable to put yourself first in everything that you do. This can help you become a better worker in your remote space (which in this case is your house). 
Putting yourself first can also mean that you tend to stray away from practices that lead to burnout, which is a very difficult side-effect of not having a well-managed style. 
Make your day-offs sacred
When you've set a certain hour within your schedule, follow it religiously. This can help you freshen up a little bit and turn the space into a breath of fresh air for a while. 
You can do things that you are passionate about during these days off, or listen to some of your favorite tunes, or even watch a movie if it can fit your break. 
This practice can give you a better and healthier work culture and flow around your current setting, especially when people of different energy tend to circulate around the house.
It is best to make yourself comfortable and relaxed when you have set some hours off for yourself. 
Try to finish work on the dot
The bottom line of everything that transpires in this article is finishing everything by the dot so that you don't need to worry about the things that you ought to finish but didn't. 
This gives you a sense of dedication to what you're working on while at the same time not pushing your boundaries too much. 
Especially when your environment is not really your office, it is tempting to overcompensate by working overtime or working past your hours, this will just lead to a crisis within yourself that might negatively impact you in the long run. 
Is office time management styles different from remote ones?
While there are instances that they cross across the Venn diagram, there are a lot of factors that define remote schedule management from office ones. 
One of the greatest factors is there are people that you are related to in a deeper sense when it comes to remote working. 
It is better to keep your working hours checked when you are in a remote working area so you might not compensate for the hours that you should've given to your kids, or partner, or sibling, or anyone in your remote space. 
It is important to weigh things out when managing hours in remote working spaces. The tips and styles written above may come in handy so you could navigate the work-from-home setup with ease and confidence.