Top OKR software to track your 2024 goals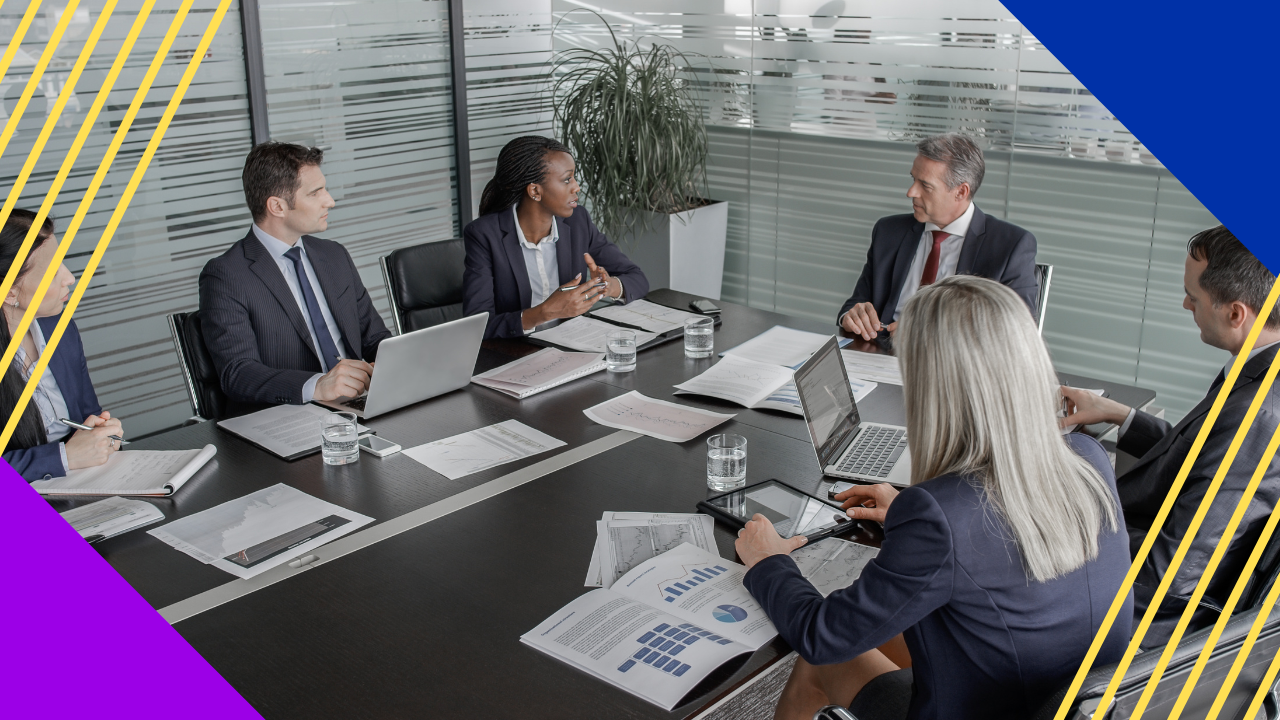 Top OKR software 
The objective and key results (OKR) method has become a helpful tool for organizations for goal setting and measuring their progress. Used by small and large enterprises, OKR provides a clearer picture of how success should look in their businesses.
However, even setting what tool they to use in measuring successes can be a workup in itself. Good thing OKR software systems exist upon their reach.
With the abundance of OKR software in the market, companies can simply shop for anything that would suit their needs and standards. 
For starters, here are some of the top OKR software to try this 2023.

What is OKR software
Object and key results (OKR) software is a tool dedicated to setting and tracking goals, objectives, and metrics. They make OKR adoption to an organization easier and quicker since it integrates all records and specific communications in one place.
This is a perfect alternative to the usual collaboration tools for monitoring staff progress.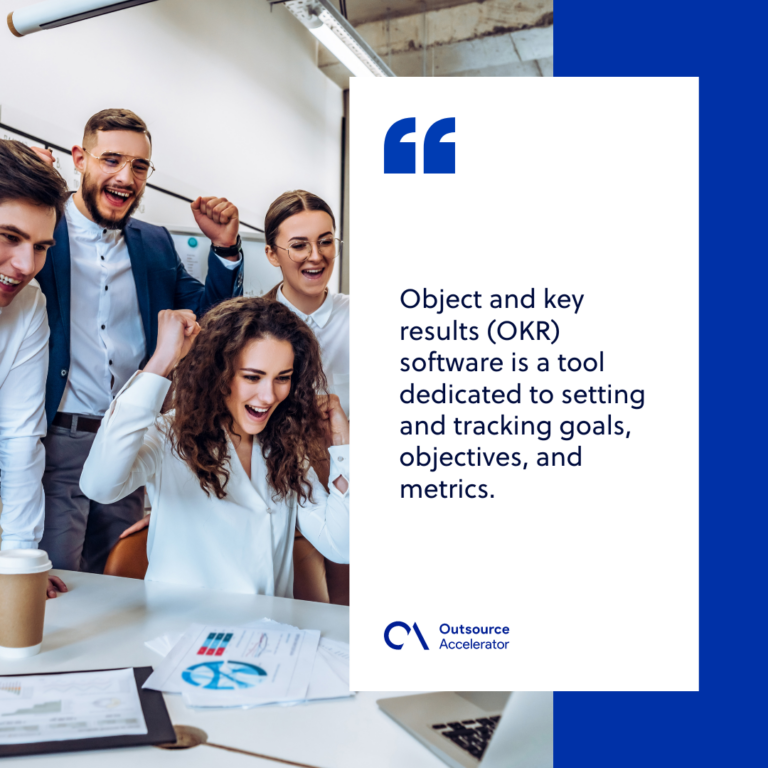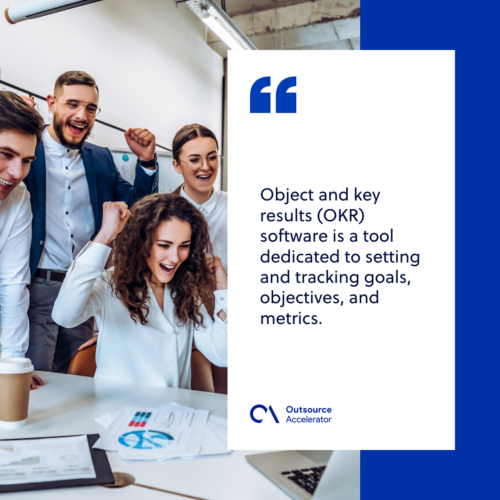 How OKR software helps your business
Having a single tool to track and maintain your OKRs is one way to streamline an aspect of your business. Apart from this, OKR software helps your business in the following ways.
Ensure transparency

. OKR software helps ensure transparency throughout the organization. Each team can view a bigger picture of the company's performance through their tasks and processes.

Align team efforts

. At the same time, OKR software gives insights into how a team can align its efforts to the company's mission and objectives.

Easen OKR adoption

. All in all, having OKR software in place makes it easier for the entire organization to adopt it in any way possible, making each team focus on contributing to the business's success.
Common features of OKR software
Some of the common features of OKR software include the following.
Intuitive interface
OKR software systems usually have intuitive and easy-to-use interfaces suitable for everyone. Staff won't waste too much time navigating the software; everything they need to see, from their tasks to their overall project, can be viewed in a single place.
Reports generation
OKR tools are also capable of generating progress reports when needed. This helps businesses anticipate bottlenecks, predict future trends, and devise preventive measures to accomplish their goals better.
Customizability
Flexibility is a crucial part of implementing OKRs in a company. That is why OKR software systems are customizable according to the business's distinct needs.

Feedback for improvement
Lastly, as OKRs need to be calibrated and improved over time, OKR software usually has the capability to store feedback from its users in general.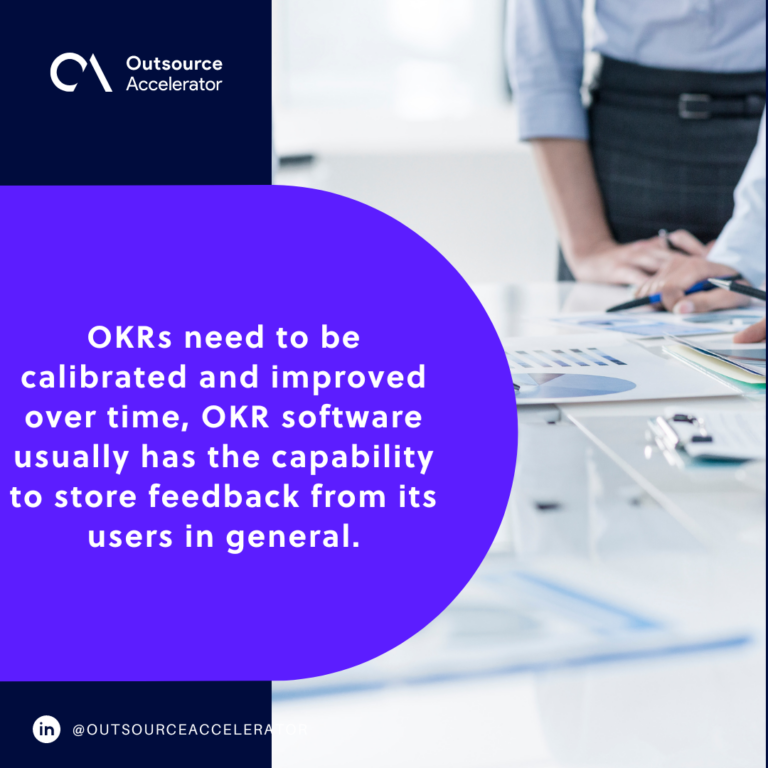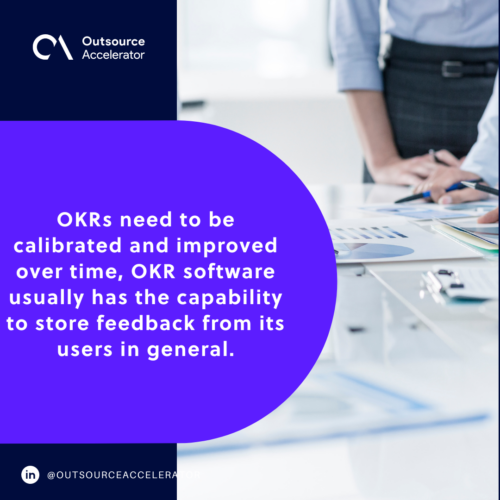 Top OKR software for tracking your goals
Here are some of the top OKR software businesses can use to track their 2023 goals.
ClickUp is an all-in-one OKR software used by teams in small and large businesses. It provides a centralized platform where teams can communicate, assign tasks, and create and store files in a single location.
ClickUp ensures better transparency and performance management by aligning the company's goals through business operations. 
One of the easiest-to-use OKR software in the market, Asana helps teams manage their work and achieve clear results through project planning.
Over 100,000 organizations worldwide rely on Asana for their OKRs and task management. The platform allows teams to include their tasks in a checklist, group projects and objectives according to their priority, and generate comprehensive reports.
Tagged as a people success platform, Lattice brings together the tools, workflows, and data required to help businesses engage and motivate their employees.
Lattice is used by HR and operations teams worldwide to formulate insights for better decision-making. With the platform, more than 4,000 clients worldwide have successfully built strong cultures and delivered great outcomes to their businesses.
Profit.co guides businesses into executing their strategies aligned with the OKR model.
Using the plan-engage-execute-learn model, users can plan and align their strategies every quarter, track progress through weekly check-ins, and promote employee engagement with collaboration.
Profit.co also supports integration with other business platforms for better operational efficiency.
Monday.com lets users create and shape the tools they need for tracking their performance. They offer customizable solutions in the form of building blocks to improve the way businesses run.
Monday.com guarantees to boost team productivity, align their goals, and customize their workflow to fit the needs of an organization.
More focused on teams, Wrike helps employers and project managers track individual goals and align them with the company vision.
Wrike enables collaboration between different departments to streamline and improve results on different levels. More so, it enables organizational success through integrated communication and connection.
Being a people-centered platform, 15Five delivers holistic support and features to help HR teams manage their workforce better.
15Five features integrated solutions to improve manager performance, create high-level engagement, and increase employee retention. The platform is most known for its High Five and 1-on-1 communication features.
Mooncamp is a popular all-in-one system committed to developing agile, engaged, and top-performing teams.
Mooncamp ensures every organization achieves its goals and OKRs through task alignment and app integration. It also allows check-ins and reminders to encourage every team member to update their goals.
Leapsome is perfect for forward-thinking companies looking to close the gap between performance management and employee engagement. It is popular with CEOs and HR teams from startups and established brands such as Spotify and Unity.
The platform integrates several features, such as employee onboarding and OKR management, to help manage people better.

Lastly, Quantive Results is most known as a strategy execution platform enabling businesses to become more agile.
Quantive Results helps companies stay on top of their competition by connecting their people and organization to a shared mission. Their comprehensive features enable leaders to act swiftly and confidently on every project and outcome at hand.
Finding a suitable OKR software for your business
Finding a suitable OKR software does not have to be too daunting for a business as long as they are aware of the following qualities and aspects to consider in choosing one.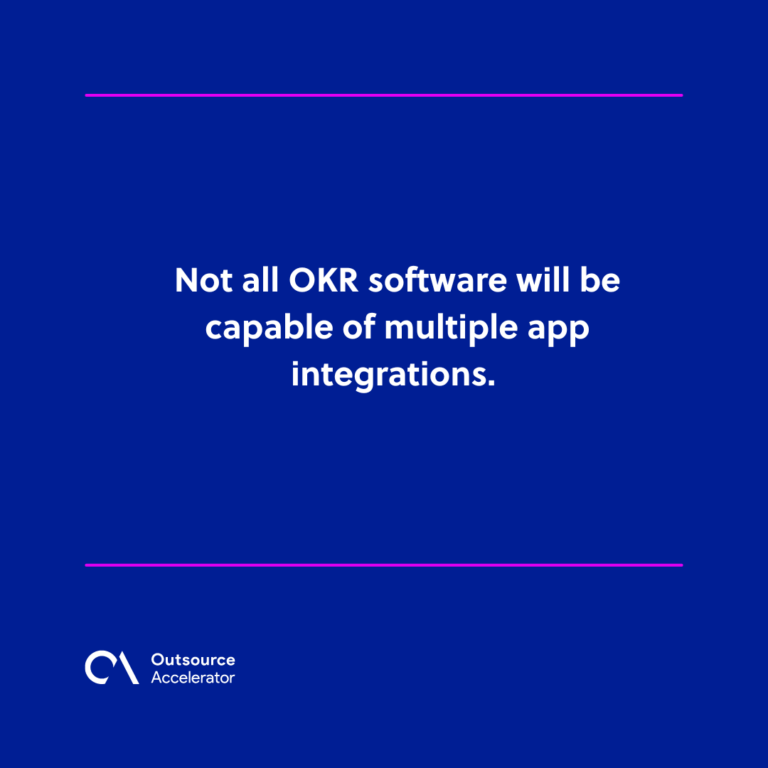 Objectives

. Primarily, companies choose their OKR software according to their business objectives and goals. They should consider the type of culture they have and what they want to achieve in the future.

Business size

. In choosing OKR software, employers must also consider how many people will use the system and how many licenses will be required.

App integration

. Not all OKR software will be capable of multiple app integrations. With this, users should check what third-party platforms support integration with their preferred software.

Pricing

. Finally, pricing for OKR software varies for each system and features the users will utilize. While enterprises have fewer worries about this aspect, startups have to budget and analyze the best platform for them carefully.