Definition
What is the Agent Utilization Rate?
Agent utilization rate represents the percentage of time an active agent consumes on calls or performing call-related work. Call centers use a wide range of agent utilization rates.
It may also be useful for production scheduling, over-or under-staffing, hours of service, and supported languages.
Very high agent utilization rates will potentially boost the costs by driving up the agent turnover rate. Whenever agent usage rates hit 60–70 percent, the service desk will experience comparatively high agent turnover when it forces the agents too hard, leading to burnout and poor morale.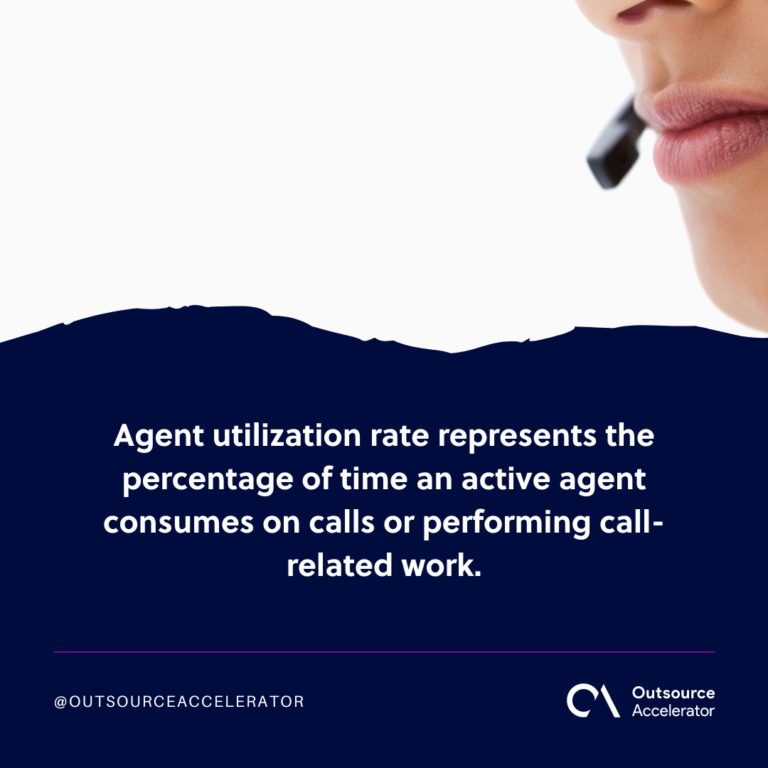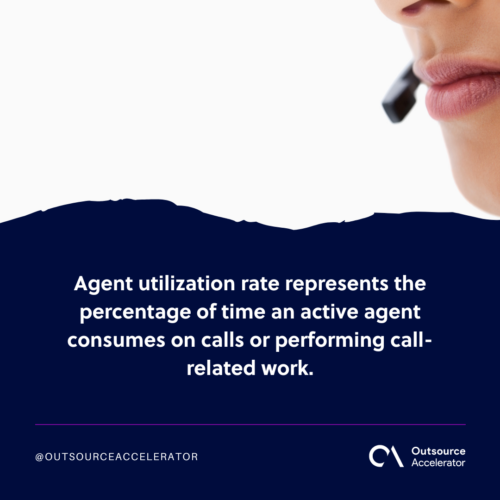 Agent utilization rate calculation
Agent utilization is the best indicator of productivity growth. Since agent wages and benefits account for more than half of all service desk expenses, if agent usage is high, the cost per touch would be correspondingly low.
To calculate the agent utilization rate, take the amount of time your agents are recorded to be on call or doing call-related duties and split it by the actual time they are on the clock. Then, multiply the corresponding amount by 100, and you have the proportion of agent consumption.