Definition
What is Idle Time?
Idle time, sometimes comparable to waiting time, is the period of time when an employee, machine, or commodity is ready and available but is unproductive. Minimizing idle time is crucial if a company wishes to optimize productivity and efficiency over a long time.
Companies should learn and track down idle time to figure out the difference between the current productivity levels. Simply put, any minute the computer or employee is idle is a minute of wasted productivity. Idle time is costly because the company needs to pay its staff, who are at that point, did not make any profit or income for the company.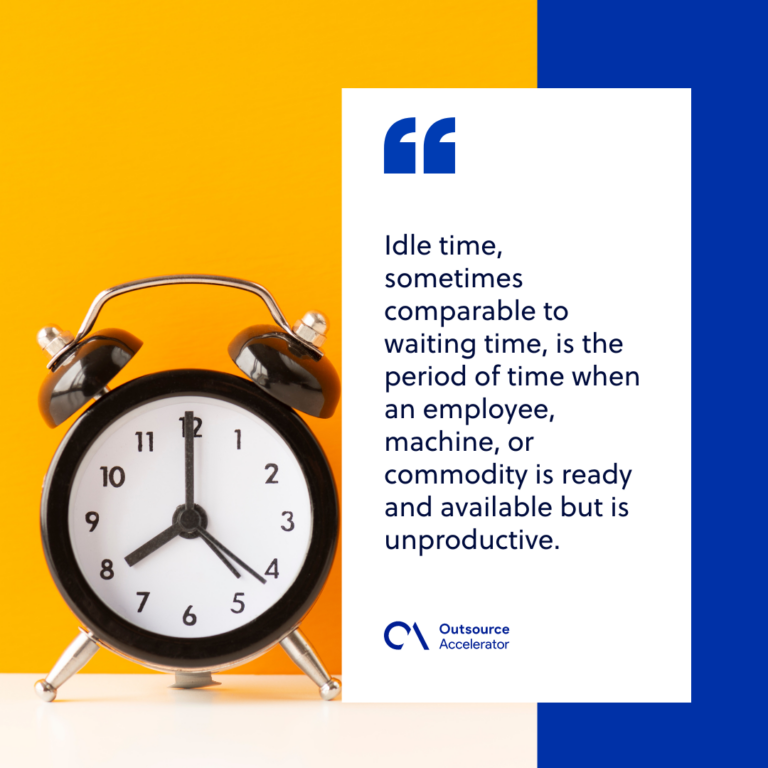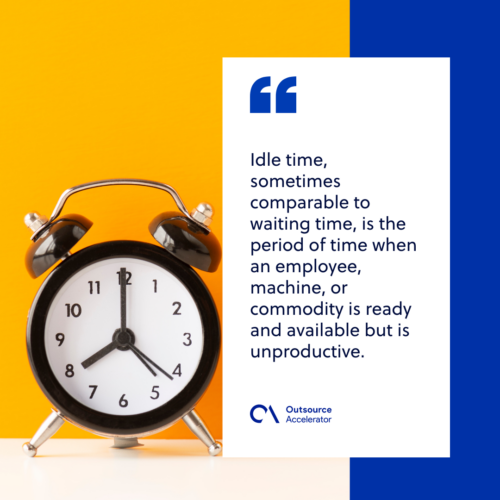 Types of Idle Time
There are two major types of idle time, Normal Idle Time and Abnormal Idle Time.
Normal idle time

.  Normal idle time is the gradual shortage of productive working hours in the course of business. In any job setting, it is inherent and can not be removed. Normal idle time is inevitable, and the company must also pay the labor expense of this time. Yet, there should be every attempt to minimize it to the lowest extent possible.

Abnormal idle time. Abnormal idle time is the time loss that is possible to reduce by using precautionary measures. For example, the time wasted as a result of excessive waiting for instructions.