Definition
What is the Call Center Service Level?
Service level is the percentage of answered calls within a target time threshold. It can be calculated over any time frame – 30 minutes, an hour, one day, or one week – and for any agent, department, agency, or organization as a whole.
Service level tells you if the company has enough resources to meet the client's demands. It also shows whether consumers are easily linked to the team member and if their issues are handled on time. If your quality of support is missing, it might be time to introduce new customer service tools or add more staff.
The service level should be compatible with the technologies or market goals of the project. The mismatch can harm contract pricing, consistency of service delivery, and customer loyalty.
Importance of service level
Service level is one of the most useful Key Performance Indicators (KPIs) in a call center. Management can set a service level target, which is the total number of callers waiting in the queue to be answered within a given time.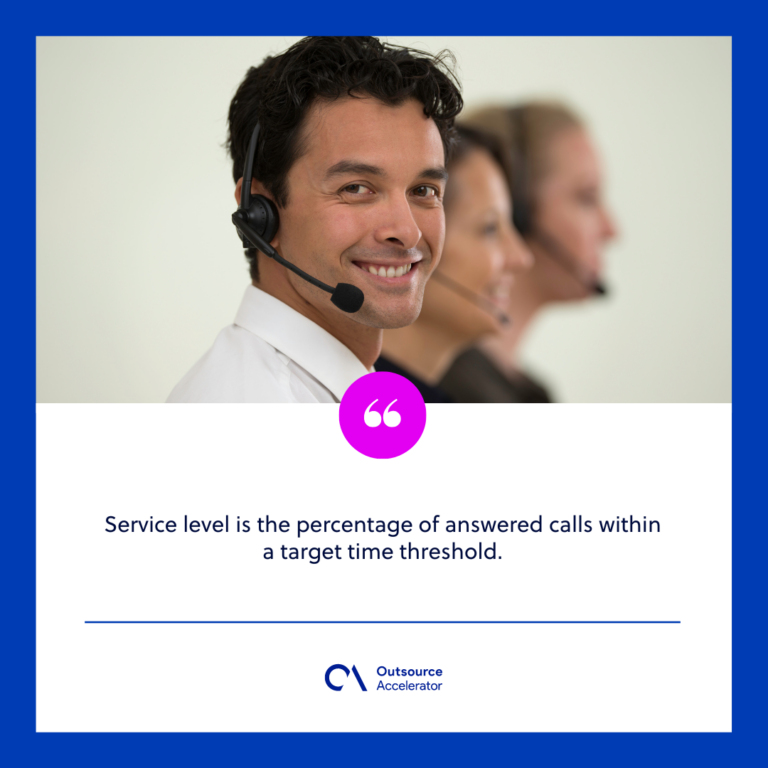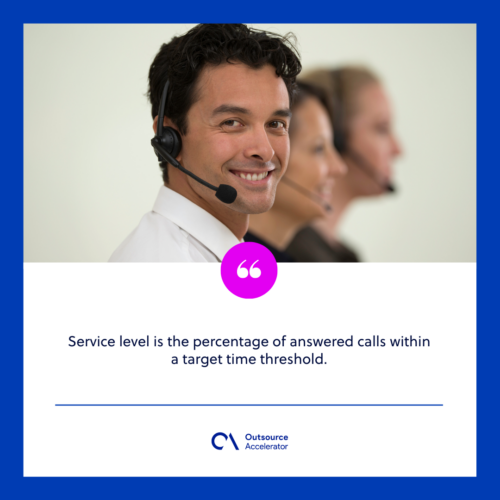 Service level tests the responsiveness of the firm to its clients as it implements its staffing strategies. Service level is linked to the level of customer support and the inbound call center efficiency.