Definition
What is Agent Occupancy?
Agent occupancy means that the percentage of time spent on answering inbound calls by a call center agent is against the available or idle time. It can be measured by dividing the workload time by staff time. It is a statistic used to measure the efficiency of a call center agent.
The agent occupancy is sometimes confused with the utilization of agents. Both metrics have the same numerator but they have different denominators. The agent occupancy denominator is the cumulative time the speech, text, or chat agent logs into the framework, far different from agent utilization. Meanwhile, agent utilization indicates the overall time consumed by an agent through chat, voice, and email.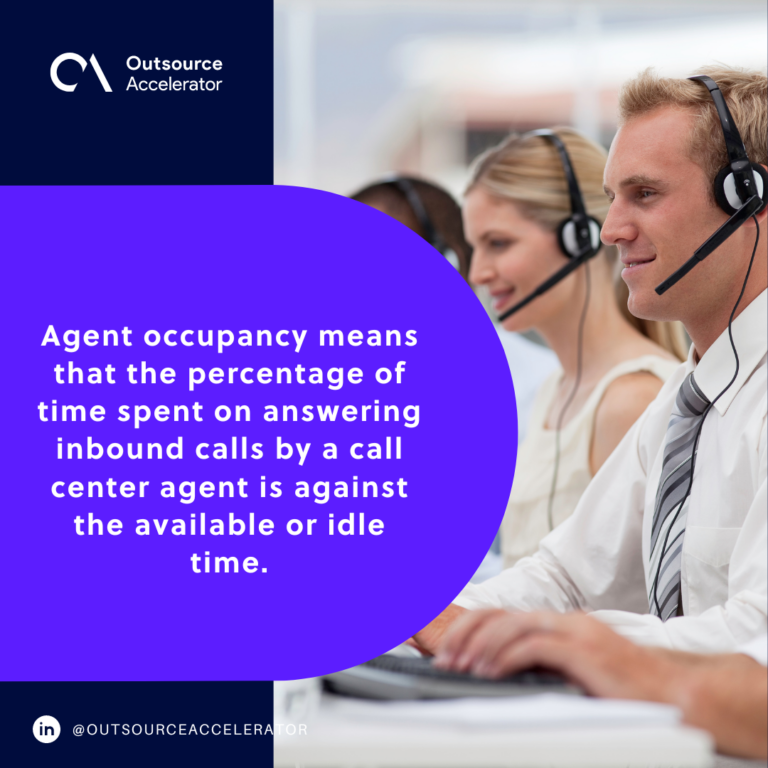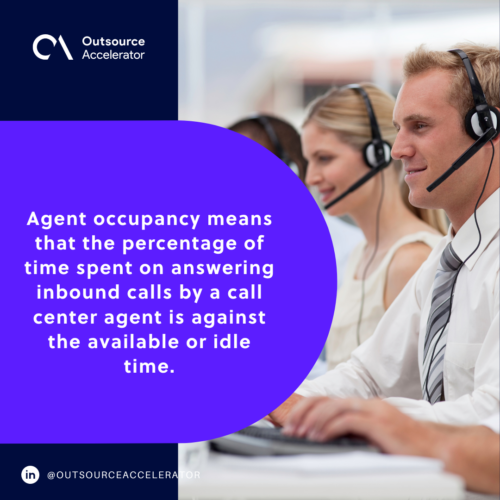 How to calculate the agent occupancy?
Agent occupancy is a standard and significant service desk indicator for monitoring and trends. This is because it gives an example of how active agents are when logging into the system. However, for the reasons outlined. The Occupancy Rate and the Service Level will inform you whether the personnel level is set correctly for any given period.
Here is the formula for agent occupancy rate:
Agent Occupancy Rate = Handle time (talk time + after call work time) / time signed into a queue.